CineTV Contest: My dream remake is The Chronicles of Narnia ENG / SPA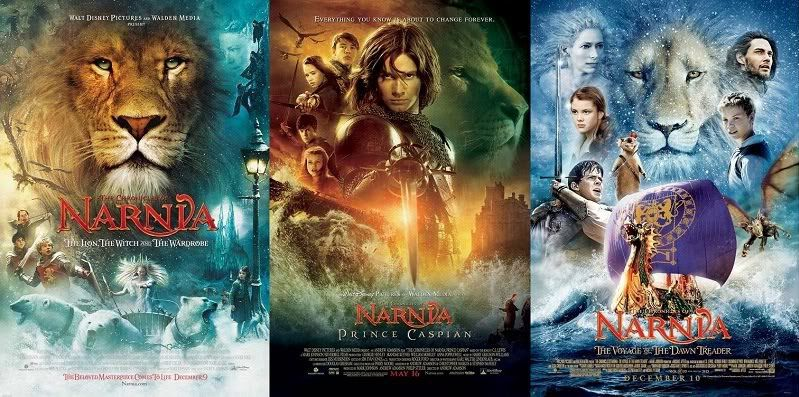 Source
Hello dear people of the internet! I hope you are very well and have a great weekend. Today I want to join this wonderful new contest of our friends from
@CineTV
and talk to you about which would be the Reboot or Remake of my dreams, in this case I would choose the complete saga of "The Chronicles of Narnia", and believe me, I would have very good reasons.
¡Hola gente querida de internet! Espero se encuentren muy bien y tengan un excelente fin de semana. Hoy quiero unirme a este maravilloso nuevo concourso de nuestros amigos de

@CineTV

y hablarles sobre cual sería el Reboot o Remake de mis sueños, en este caso escogería la saga completa de "Las Crónicas de Narnia", y creanme, tendría muy buenas razones.

Well, I would not adapt only the 3 that have come out, but 6 of the books in the saga for a total of 6 movies and before doing the remake of The Lion, The Witch and the Wardrobe, I would first adapt the first book in chronological order of the saga which would be The Magician's Nephew, since this story has many details about other books in the saga that They should be told in a movie, such as the origin of Narnia, the lantern and the famous wardrobe where the Pevensies entered, I consider that they are details that should be told.
Bueno, yo no adaptaría sólo las 3 que han salido, sino 6 de los libros de la saga para un total de 6 peliculas y antes de hacer el remake de El León, La Bruja y el Armario primero adaptaría el primer libro en orden cronológico de la saga el cual sería El sobrino del Mago, ya que esta historia tiene muchos detalles acerca de otros libros de la saga que deberían ser contados en una pelicula, como por ejemplo el origen de Narnia, el farol y el famoso ropero por donde entraron los Pevensie, considero que son detalles que se deben de contar.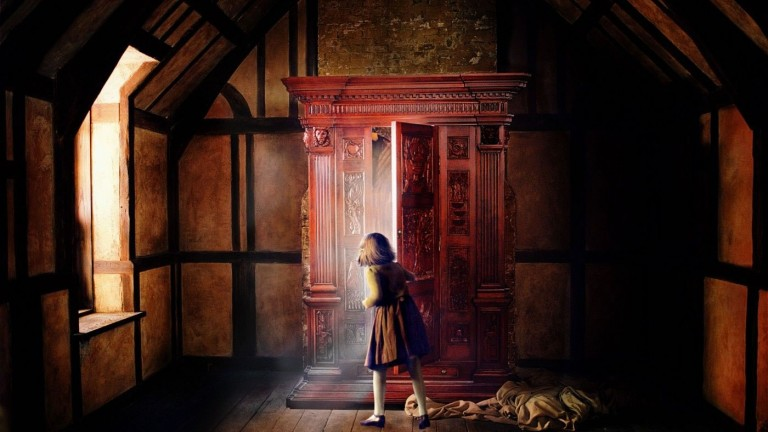 Source
Then, I would do the remake of The Lion, the Witch and the Wardrobe which I imagine would be in the style of the Disney version (my favorite) but would make it more faithful to the book, that is, with all the details that were omitted from the book, and also I would look for similar actors since in my opinion the cast they chose in the Disney version is quite similar to the characters described in the book. For me, this movie of the trilogy released by Disney and Walden Media is the one that is best done and the performance of the actors, especially those who play the 2 younger brothers, is incredible.
Luego, haría el remake de El León, la Bruja y el Armario el cual me la imagino estilo a la versión de Disney (mi favorita) pero la haría mas fiel al libro, es decir con todos los detalles que omitieron del libro, y también buscaría actores similares ya que a mi parecer el cast que escogieron en la versión de Disney es bastante similar a los personajes descritos en el libro. Para mí esta pelicula de la trilogía lanzada por Disney y Walden Media es la que mejor hecha está y la actuación de los actores, en especial los que hacen de los 2 hermanos menores, es increible.

Source
I would skip the story of book 3 and make a remake of "Prince Caspian" following the same parameters as the previous ones, more faithful to the book and without omitting important details, and I would not change Caspian's character either, since in my opinion they should be respected the personality of the characters as well as their physical description since changing that or some other detail makes the story lose its essence, in fact I do not agree with the changes that Disney is making in its live-action adaptations of animated movies so i pass. And it would also preserve the important data so as not to leave any unanswered questions in the viewers.
Me brincaría la historia del libro 3 y haría un remake de "El Príncipe Caspian" siguiendo los mismos parámetros de las anteriores, más fiel al libro y sin omitir detalles importantes, y tampoco cambiaría el carácter de Caspian ya que en mi opinión se deben respetar la personalidad de los personajes así como su descripción física ya que al cambiar eso o algún otro detalle hace que la historia pierda su escencia, de hecho no estoy de acuerdo con los cambios que está haciendo Disney en sus adaptaciones live-action de las peliculas animadas así que yo paso. Y también conservaría los datos importantes para no dejar preguntas sin responder en los espectadores.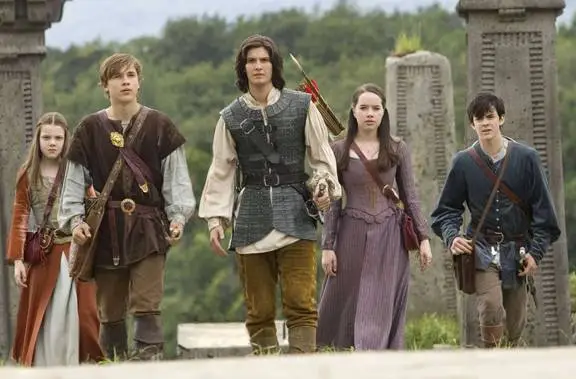 Source
Then I would do the remake of The Voyage of the Dawn Treader and I would also adapt its 2 sequels that I would have liked them to also take to the cinema but it's a shame they didn't do it since they would have been very good too, my adaptations like the others would be faithful to the book respecting every detail of the story and also the details of each character without changing any trait. I think that a movie based on a book is more attractive when it is told as the book, I have seen movies where the physiognomy and personality of some of the characters have totally changed, which in my opinion do not add up at all. I'm not saying that the movie is bad for that, but for me, as I said before, it seems like a totally different story.
Luego haría el remake de La Travesía del Viajero del Alba y también adaptaría sus 2 secuelas que me hubiese gustado que también llevaran al cine pero es una lástima que no hicieran ya que hubiesen sido también muy buenas, mis adaptaciones al igual que las demás serían fieles al libro respetando cada detalle de la historia y también los detalles de cada personaje sin cambiar ningún rasgo. Pienso que una pelicula basada en un libro es más atractiva cuando se cuenta como el libro, he visto peliculas dónde han cambiado totalmente la fisonomía y personalidad de algunos de los personajes los cuales en mi opinión no cuadran para nada. No digo que la pelicula es mala por eso, pero para mí, como dije antes pareciera otra historia totalmente distinta.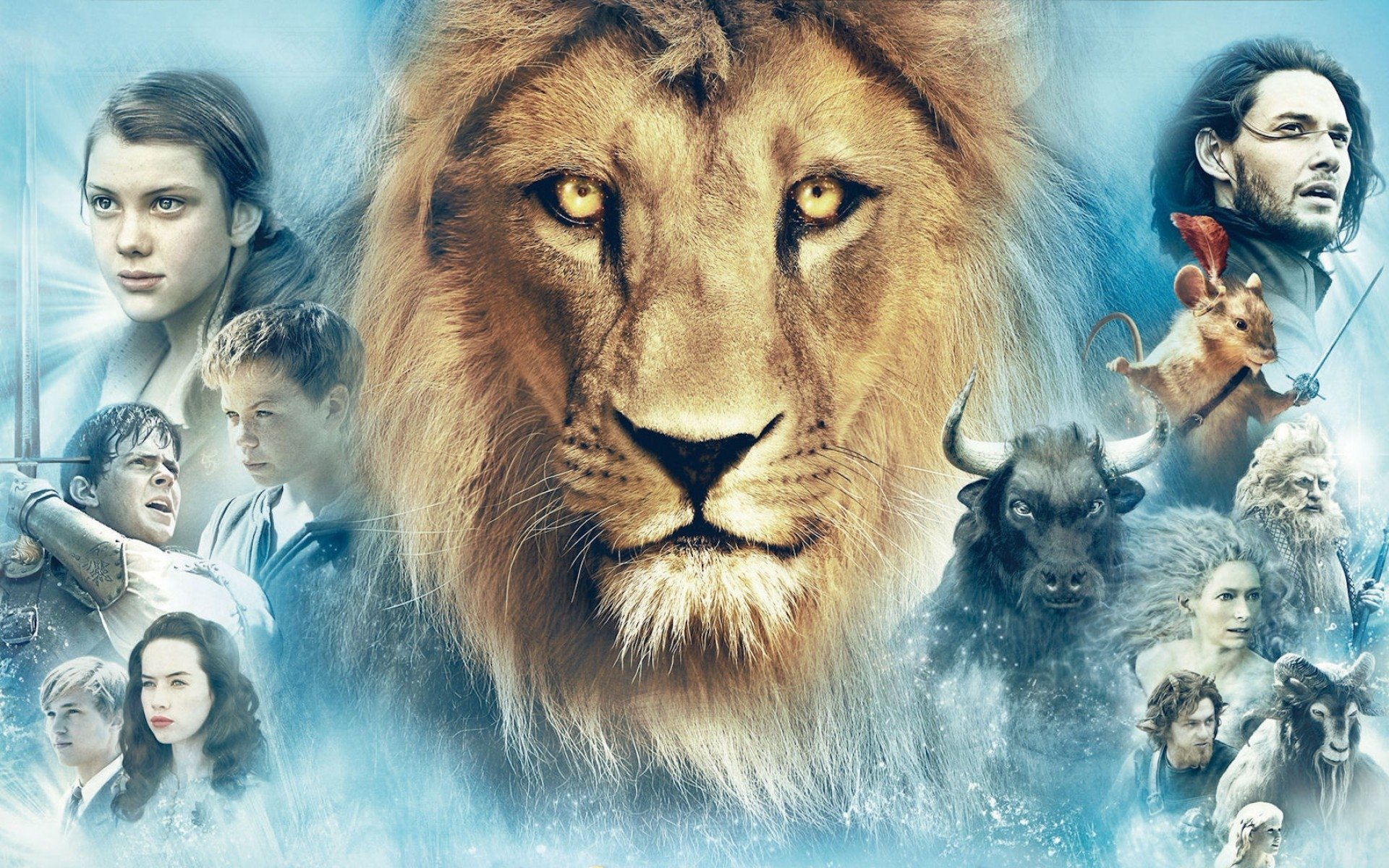 Source
Something that I liked about the movies made by Disney and Walden Media is the setting and special effects of each one, so I wouldn't change it in the remakes, as well as the soundtrack of each movie, which I really like and they fit perfectly. In summary my remake of the Narnia saga would be: The Magician's Nephew, The Lion, The Witch and the Wardrobe, Prince Caspian, The Voyage of the Dawn Treader, The Silver Chair and The Last Battle. As I said before, I would skip book 3 "The Horse and the Boy" since it is not very important because it is not a story of the brothers but a separate one and I would like my dream remake to follow the adventures of the Pevensies in Narnia. The first would be important because it not only serves as an introduction, it also explains many important things about the story.
Algo que me gustó de las peliculas hechas por Disney y Walden Media es la ambientación y efectos especiales de cada una así que no la cambiaría en los remakes al igual que el soundtrack de cada pelicula los cuales me gustan muchísimo y encajan a la perfección. En resumen mi remake de la saga de Narnia serían: El Sobrino del Mago, El León, La Bruja y el Armario, Príncipe Caspian, La Travesía del Viajero del Alba, La Silla de Plata y La Última Batalla. Como dije antes me saltaría el libro 3 "El Caballo y el Muchacho" ya que no tiene mucha importancia porque no es una historia de los hermanos sino aparte y me gustaría que mi remake soñado siguiera las aventuras de los Pevensie en Narnia. El primero si sería importante porque no sólo sirve de introducción, también explica muchas cosas importantes de la historia.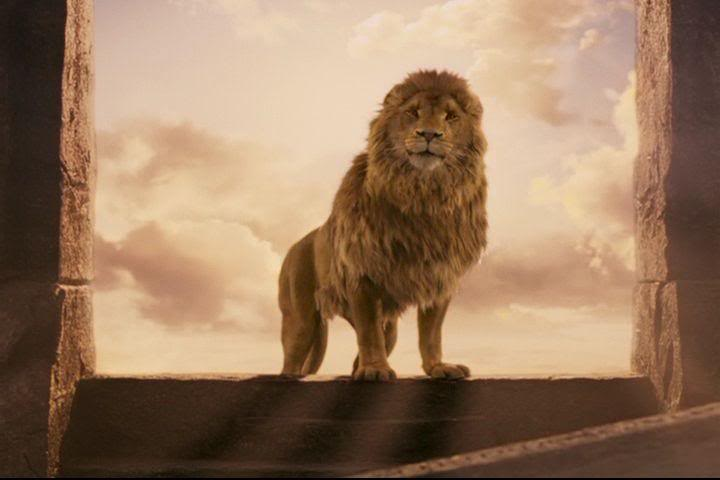 Source
Well, dear friends this has been all for today's post, it was a great pleasure to have been able to make my contribution in this very interesting contest, I want to thank as always our friends from
@CineTV
for making it possible for us to express ourselves and share about our movies favorites, and I also thank everyone as always for their attention and support for my work, I send them a huge hug and we will meet again in a new opportunity.
Bueno, queridos amigos esto ha sido todo por el post de hoy, fué un placer enomer haber podido hacer mi contribución en este muy interesante concurso, quiero agradecer como siempre a nuestros amigos de

@CineTV

por hacer posible que podamos expresarnos y compartir sobre nuestras peliculas favoritas, y también agradezco a todos como siempre por su atención y apoyo a mi trabajo, les mando un abrazo enorme y ya nos encontraremos en una nueva oportunidad.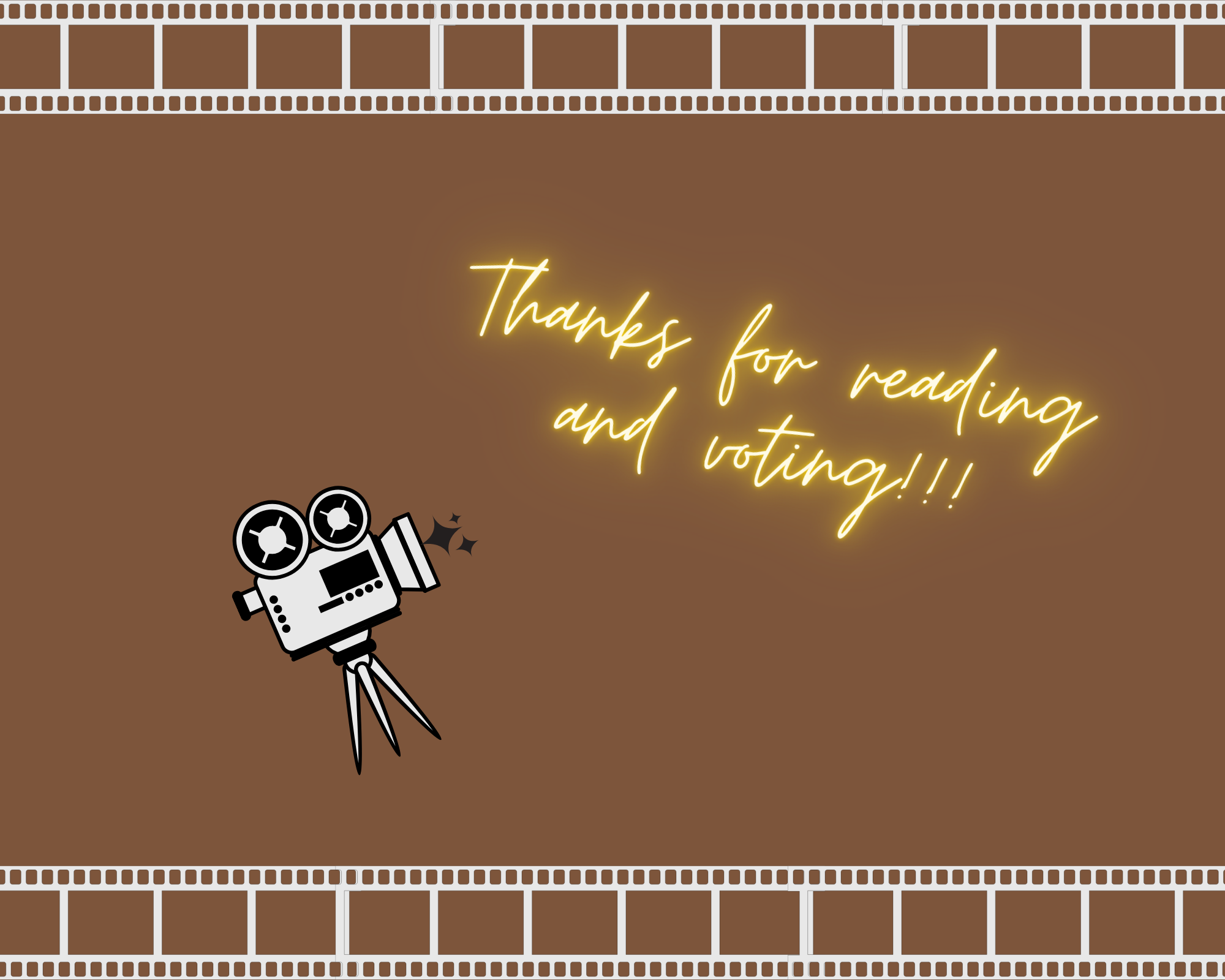 The farewell image was made by me with canva editor.
La imagen de despedida fué hecha por mi con canva editor.
Here I leave the link of the contest in case you are encouraged to participate.
Aquí les dejo el link del concurso por si se animan a participar.
Link to @CineTV Contest
---
---