CineTV Contest: My Favorite Animated Movie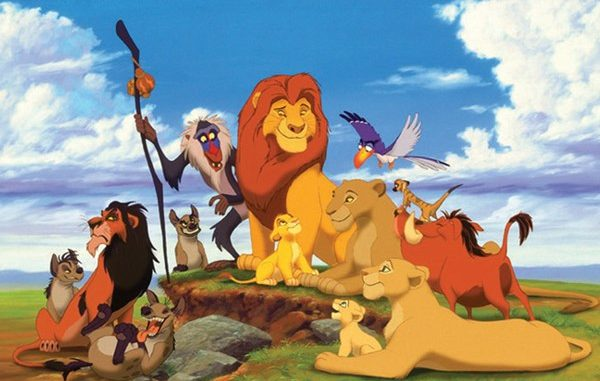 Source
Hello dear internet people! I hope you are well, today I would like to join this interesting contest of our friends from
@cinetv
and tell you about my favorite animated movie, I tell you that I am a big fan of animated movies, especially Walt Disney Pictures so it was difficult choose only one as my favorite, but I decided to choose "The Lion King", since it is a beautiful story that I never get tired of seeing, also the first Disney movie I saw in my life when I was 4 years old. Then I leave the link of the contest in case you are encouraged to participate.
¡Hola querida gente de internet! Espero estén bien, hoy me gustaría unirme a este interesante concurso de nuestros amigos de

@cinetv

y hablarles acerca de mi pelicula animada favorita, les cuento que soy muy fan de las peliculas de animación, en especial de Walt Disney Pictures por lo que fué difícil escoger sólo una como mi favorita, pero decidí escoger "The Lion King", ya que es una hermosa historia que nunca me canso de ver, también la primera película de Disney que ví en mi vida a los 4 años. A continuación les dejo el link del concurso por si se animan a participar.
Link to @CineTV Contest

The Lion King is a 1994 film produced by Walt Disney Feature Animation and distributed by The Walt Disney Pictures. It tells the story of Simba, a lion who, after the death of his father, is banished from his home by his uncle Scar, who was not only truly responsible for the death of his brother, but also usurp the throne.
El Rey León es una pelicula estrenada en 1994, producida por Walt Disney Feature Animation y distribuida por The Walt Disney Pictures. Cuenta la historia de Simba, un león el cual luego de la muerte de su padre es desterrado de su hogar por su tío Scar el cual no sólo fué el verdadero responsable de la muerte de su hermano, también usurpa el trono.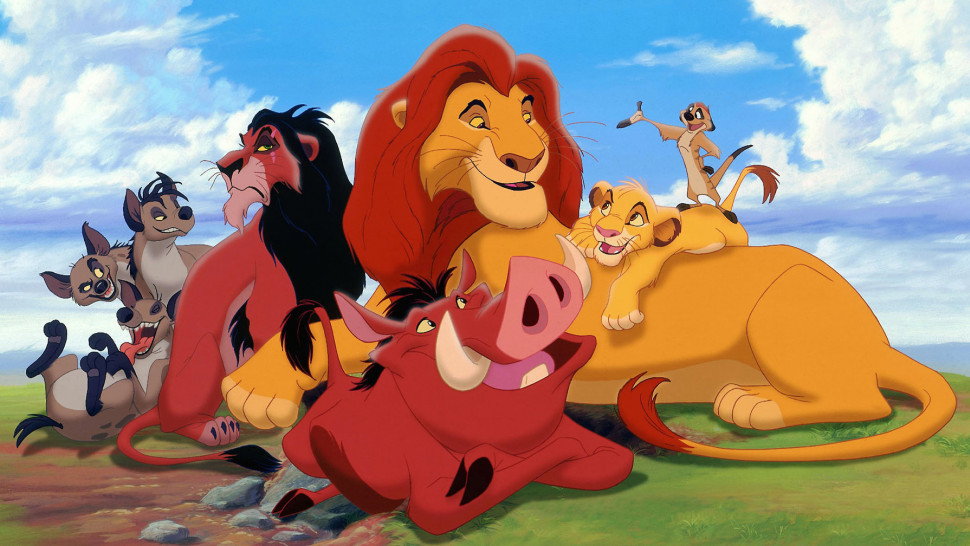 Source
I remember that as a child I had a VHS tape which my dad gave me, it was not only the first movie I saw in my life, but also one of the most significant for me. I remember that as a child it caught my attention because it was an animal movie, I also really liked the songs, which I heard for the first time in Spanish. The first scenes of the movie when the song Circle Of Life plays still makes me cry, I guess no other movie manages to move me so much with the opening.
Recuerdo que de niña tenía una cinta de VHS la cual mi papá me regaló, no sólo fué la primera pelicula que ví en mi vida, también una de las más significativas para mí. Recuerdo que de niña me llamaba mucho la atención porque era una pelicula de animales, también me gustaban mucho las canciones, las cuales escuché por primera vez en español. Las primeras escenas de la pelicula cuando suena la canción de El Ciclo Sin Fin todavía me hace llorar, creo que ninguna otra película logra emocionarme tanto con el opening.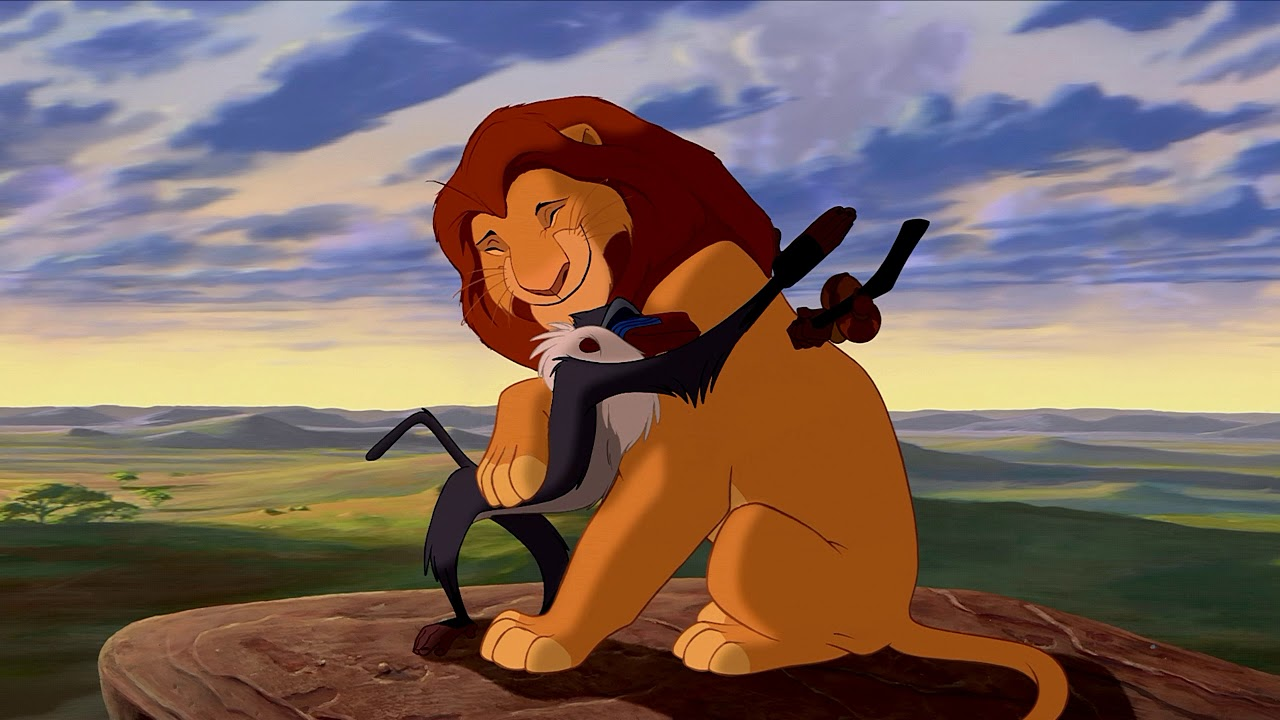 Source
I really loved the voice cast for the characters, especially Matthew Broderick as Simba, Rowan Atkinson as Zazu, Jeremy Irons as Scar, Ernie Sabella as Pumbaa, Nathan Lane as Timon, and Whoopi Goldberg as Shenzi the hyena. I would say that they were right with the characters since each actor puts a bit of their personality, I must also say that the animation and visual effects are incredible, the landscapes that they show throughout the movie are really beautiful and realistic.
Realmente amé la selección de voces para los personajes, en especial Matthew Broderick como Simba, Rowan Atkinson como Zazu, Jeremy Irons como Scar, Ernie Sabella como Pumbaa, Nathan Lane como Timon, y Whoopi Goldberg como la hiena Shenzi. Diría que acertaron con los personajes ya que cada actor le pone un poco de su personalidad, también debo decir que la animación y efectos visuales son increibles, los paisajes que muestran durante toda la pelicula son realmente hermosos y realistas.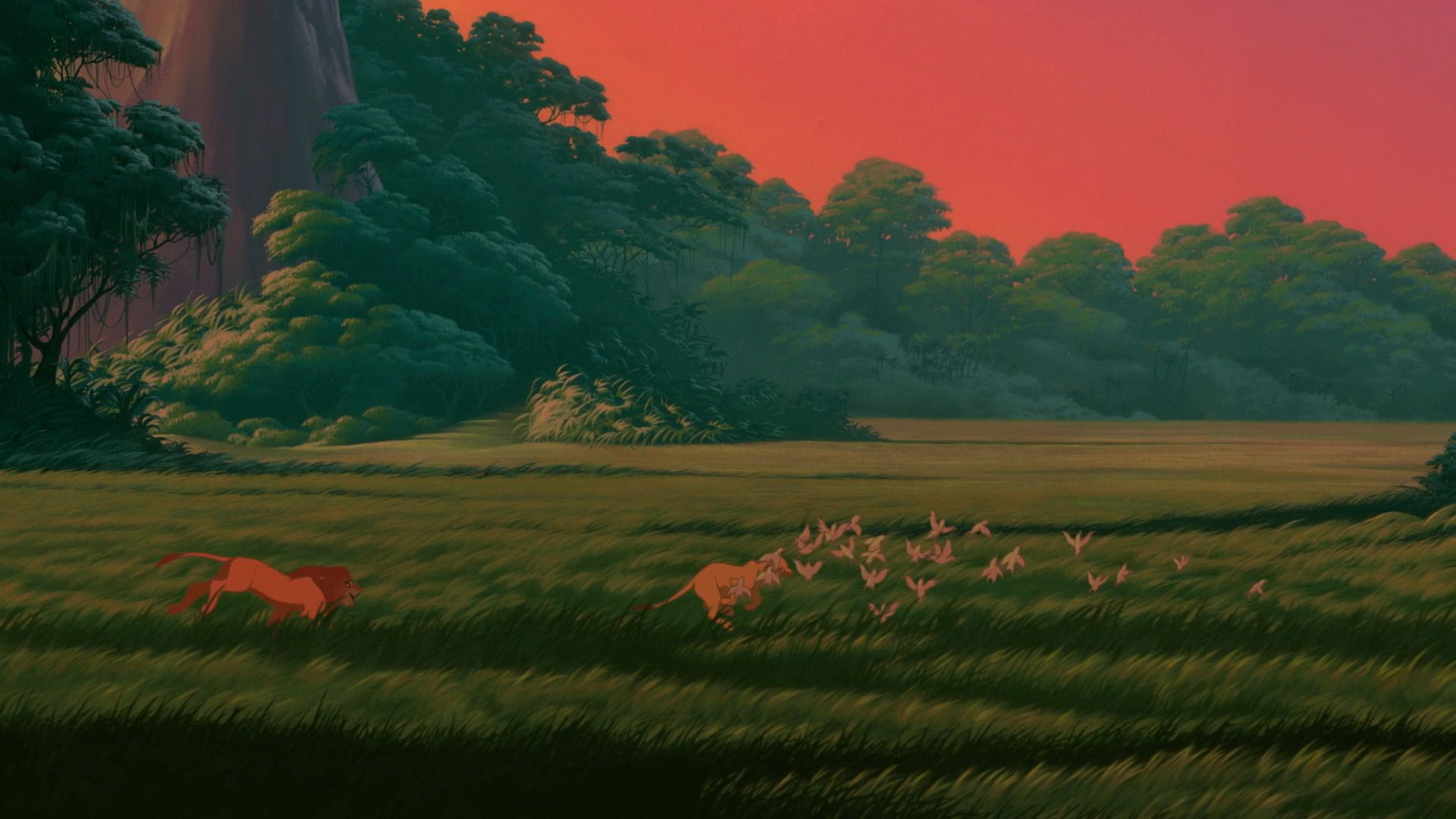 Source

Source
A scene that I have never liked and that practically traumatized me was the death of Mufasa, as a child I cried during this scene since it seemed very cruel to me the way in which Scar, being his brother, killed him, the scene in which the hyenas banish Simba of the kingdom I didn't like either, but scenes like the "Can You Feel The Love Tonight" sequence or where Timon and Pumbaa teach Simba to eat worms, and in which Mufasa asks Zazu to turn around so Simba will scare him they made me laugh a lot. The scene that struck me the most was the battle between Scar and Simba once he returns to Timon and Pumbaa, and once they win the battle when Simba climbs the king's rock to roar and announce himself as the new king, it's simply beautiful, yes I start to tell the scenes that I loved from the movie, I think I would end up telling almost the entire movie which is not the idea.
Una escena que nunca me ha gustado y prácticamente me traumó fué la muerte de Mufasa, de niña lloraba durante esta escena ya que me pareció muy cruel la manera en la que Scar siendo su hermano lo mató, la escena en la que las hienas destierran a Simba del reino tampoco me gustó, pero escenas como la secuencia de "Esta Noche Es Para Amar" o dónde Timón y Pumbaa enseñan a Simba a comer gusanos, y en la que Mufasa le pide a Zazu que se dé vuelta para que Simba lo asuste me dieron mucha risa. La escena que más me impactó fué la batalla entre Scar y Simba una vez regresa junto a Timón y Pumbaa, y ya una vez ganan la batalla cuando Simba sube a la roca del rey para rugir y anunciarse como nuevo rey, es simplemente hermosa, si me pongo a contar las escenas que amé de la pelicula, creo que terminaría contando casi toda la pelicula lo cual no es la idea.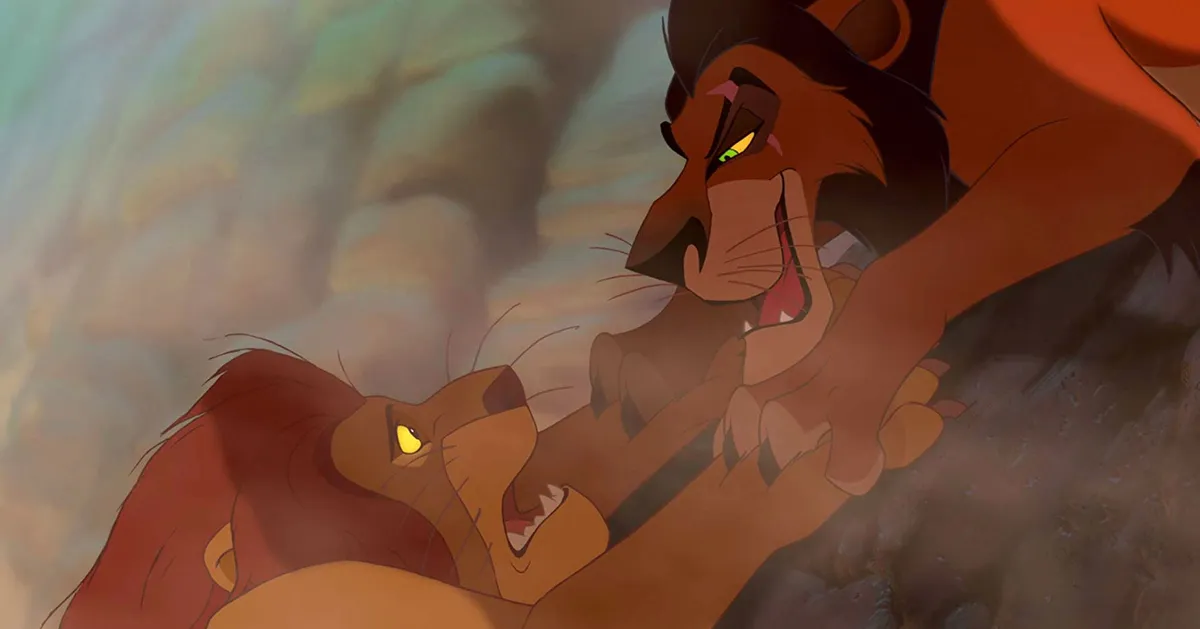 Source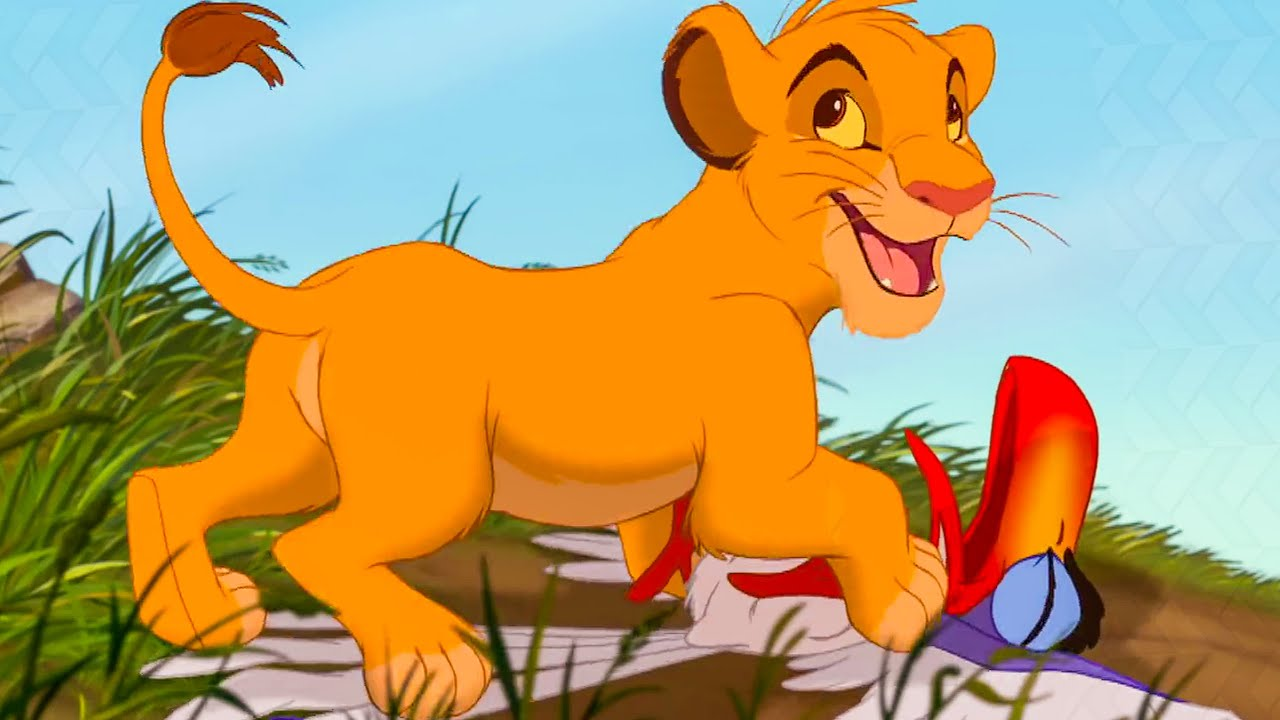 Source
Something that I also loved about the film is the soundtrack, which is composed by Hans Zimmer, Elton John and Tim Rice. The songs are really beautiful and touching. Circle Of Life gives me goosebumps especially when it begins and is one of my favorites, as well as Can You Feel The Love Tonight, whose version sung by Elton John is really masterful, and the happiest of all Hakuna Matata which taught me to " don't worry" and I like it very much. Elton John is one of my favorite singers and I am very happy that he participated in the creation of these beautiful songs, this soundtrack is one of my favorites from Disney.
Algo que también amé de la película es el soundtrack, el cual está compuesto por Hans Zimmer, Elton John y Tim Rice. Las canciones son realmente hermosas y conmovedoras. El Ciclo Sin Fin me eriza toda la piel especialmente cuando comienza y es de mis favoritas, así como Esta Noche Es Para Amar, cuya versión cantada por Elton John es realmente magistral, y la más alegre de todas Hakuna Matata la cual me enseñó a "no angustiarme" y me gusta mucho. Elton John es uno de mis cantantes favoritos y estoy muy feliz que haya participado en la creación de estas hermosas canciones, este soundtrack es uno de mis preferidos de Disney.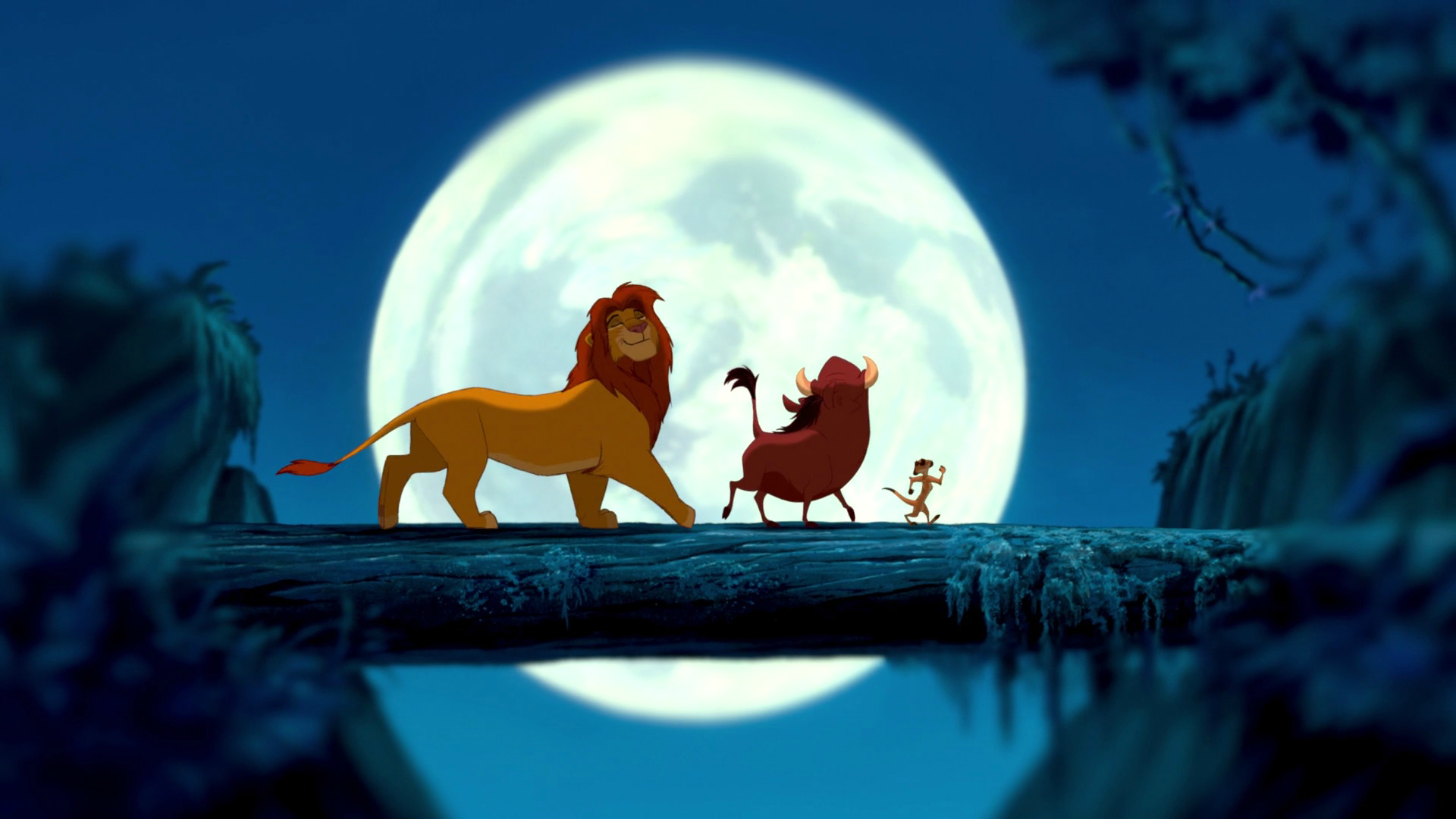 Source
The first time I saw this movie I felt very happy to have seen it, the characters remain in the heart and it is also an unforgettable story, still great every time I see it I enjoy it a lot, I sing and dance with the songs as if I was a girl and what can I say? She left me great life lessons. This movie taught me as a little girl the great value of friendship, also that the values that our parents teach us are very important for our lives, among many others. Hakuna Matata!
La primera vez que vi esta pelicula me sentí muy feliz de haberla visto, los personajes se quedan en el corazón y también es una historia inolvidable, todavía de grande cada vez que la veo la disfruto un montón, canto y bailo con las canciones como si fuese una niña y ¿que puedo decir? me dejó grandes enseñanzas de vida. Esta película me enseñó siendo una niña pequeña el gran valor de la amistad, también que los valores que nos enseñan nuestros padres son muy importantes para nuestras vidas, entre muchas otras. ¡Hakuna Matata!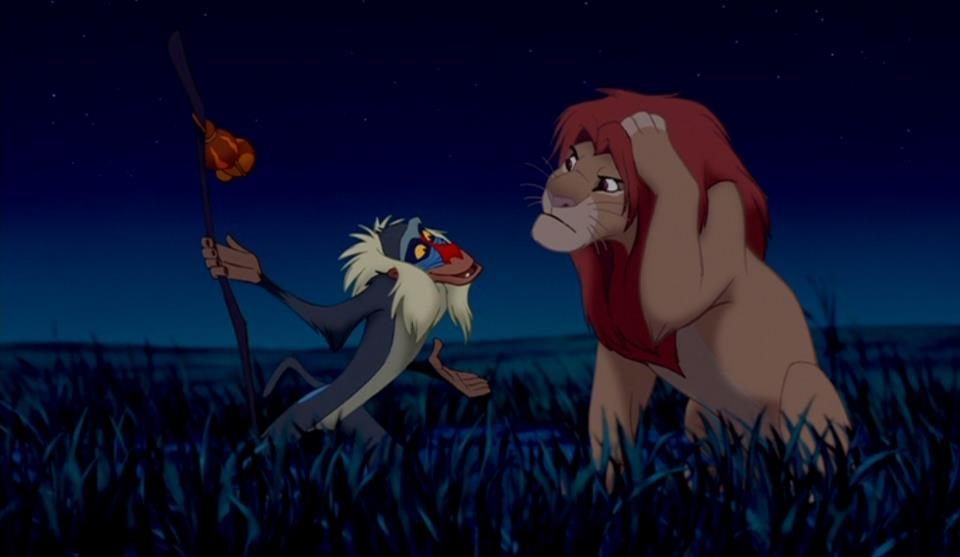 Source
This is a movie which I do not hesitate to recommend to both young people and adults, another important lesson that this movie gives us is the understanding that we are all connected in the world, the great "circle of life" and that we must respect everyone. all creatures, from an ant to a human being. I think that if we all respected all creatures, the world would be a better place. I must admit that I have literally seen all Disney animated movies, and although there are other incredible ones like Beauty & The Beast, The Little Mermaid, Tarzan, Aladdin, among others, this one holds a special place in my heart, I feel very proud to have seen it. chosen for my participation in this contest.
Esta es una pelicula la cual no dudo en recomendarla tanto a jóvenes como a adultos, otra lección importante que nos da esta pelicula es la compresión de que todos estamos conectados en el mundo, el gran "círculo de la vida" y que debemos respetar a todas las criaturas, desde una hormiga hasta un ser humano. Pienso que si todos respetaramos a todas las criaturas el mundo fuese un lugar mejor. Debo admitir que literalmente he visto todas las peliculas animadas de Disney, y aunque hay otras increibles como Beauty & The Beast, The Little Mermaid, Tarzan, Aladdin, entre otras, esta guarda un lugar especial en mi corazón, me siento muy orgullosa de haberla escogido para mi participación en este concurso.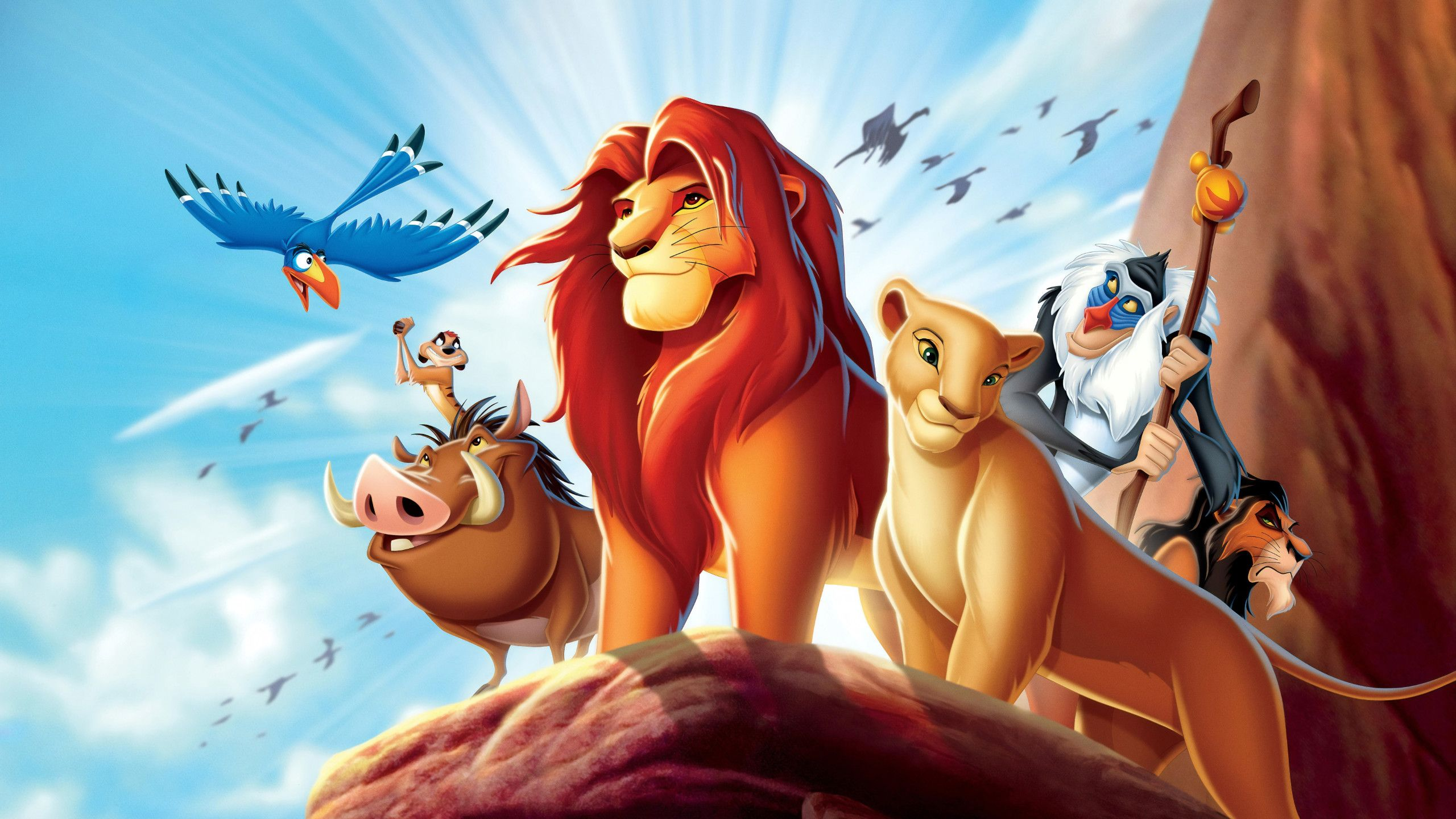 Source
Well dear friends this has been all for today's post, it was a great pleasure to have been able to make my contribution in this very interesting contest, I want to thank our friends at
@CineTV
for making it possible for us to express ourselves about our favorite movies, I also thank all as always for your attention and support for my work, I send you a huge hug and we will meet again in a new opportunity.
Bueno queridos amigos esto ha sido todo por el post de hoy, fué un placer enomer haber podido hacer mi contribución en este muy interesante concurso, quiero agradecer a nuestros amigos de

@CineTV

por hacer posible que podamos expresarnos sobre nuestras peliculas favoritas, también agradezco a todos como siempre por su atención y apoyo a mi trabajo, les mando un abrazo enorme y ya nos encontraremos en una nueva oportunidad.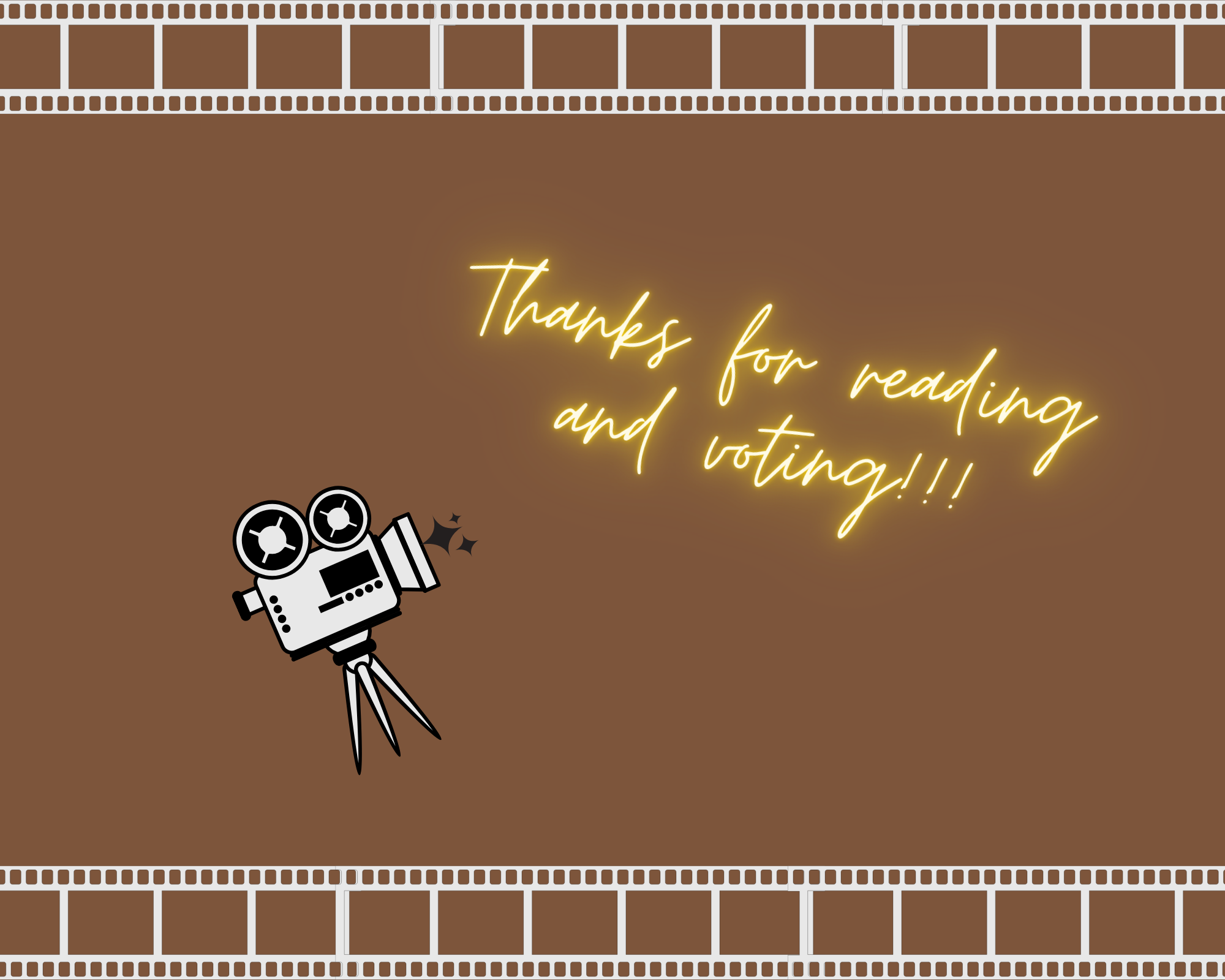 Farewell image designed by me with canva editor.
La imágen de despedida fué diseñada por mi con canva editor.
---
---