The Outlaw Josey Wales: an Exceptional Western Film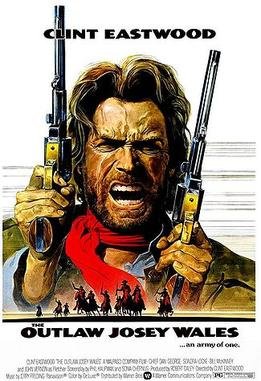 This film depicts tobacco use, alcohol use, two scenes of attempted rape, brief nudity, and pervasive violence. It's also a good story and a damn good movie. If you want a synopsis of the plot, Wikipedia or IMDB has you covered. If you haven't seen it, though, just watch it first.
While it subverts many of the tropes one would anticipate from the clean-cut John Wayne style of western, it also leans into the idea of personal codes of honor. The plot is grounded in the conflicts arising from the murky world of politics and bureaucracy. Josey Wales was a farmer minding his own business on the frontier in Missouri until his family is murdered by Union-aligned raiders. When the Confederate counterparts arrive, he joins up to seek revenge. The credits roll over a montage of battle scenes, and then we rejoin the plot as the war is winding down and Confederates are surrendering to the Union victors. This triggers the main plot of the film. Through the story, Wales finds himself accumulating an entourage of people he helps along the way.
As a character, Wales is driven by a personal vendetta against the "Redlegs" who murdered his wife and son in the opening scene, but he also has a sense of honor and dignity despite his somewhat uncouth habits. Tragedy dogs his efforts to live a life of peace after the war.
Dying ain't hard for men like you and me. It's living that's hard when all you've ever cared about has been butchered or raped.
The film includes many moments of humor and levity to break up the violence and revenge. There are also many poignant moments revealing sympathy for the plight of the natives as the United States continually pushed them back from their lands. This parallels Wales' efforts to escape beyond the frontier even as the frontier keeps getting pushed back.
The ideas of liberty, honor, justice versus law, destiny versus choice, tragedy, hope, courage, cowardice, and perseverance tinge this story with some philosophical depth, so this might also give you some things to think about long after the final scene fades. It's on Netflix, and probably on DVD at your local library. Give it a watch, then let me know what you think.
---
Comments are always welcome! If you're not on Hive yet, Iinvite you to join through PeakD. If you use my referral link, I'll even delegate some Hive Power to help you get started.

---
---