I Attended an Expo! | Shots of Figures
Back when Covid is not yet around, I had the chance to attend an Anime expo in Manila, Philippines. This kind of anime expo only happens a few times a year, and so the ticket was sold out in batches. Thank God my friend was able to secure tickets for us. This expo is not only for anime lovers, though. It ranges from movies, games, consoles, cosplay, etc. There is too much to see!
In this blog, I will share the shots I took while I weaved through the aisle. Too many people were at the expo and so it was a bit crowded. I took photos are much as I could as people can get in the way.
I have another blog that focuses on the anime content itself. Feel free to read it here.
---
Maleficent Collection
---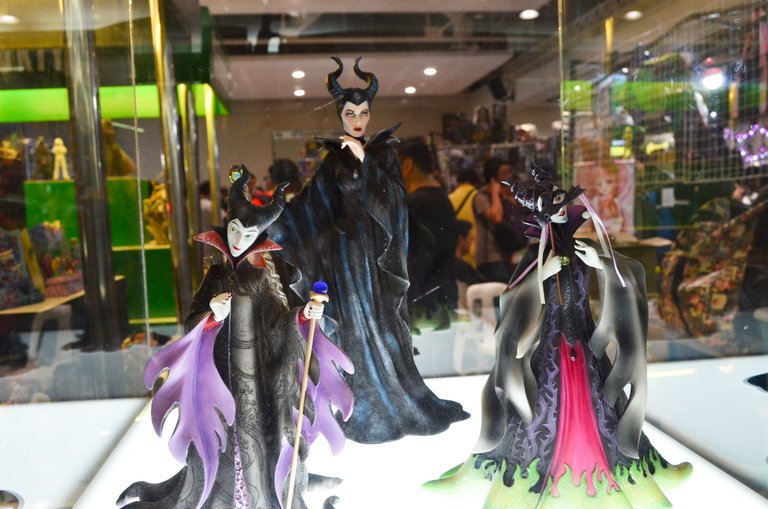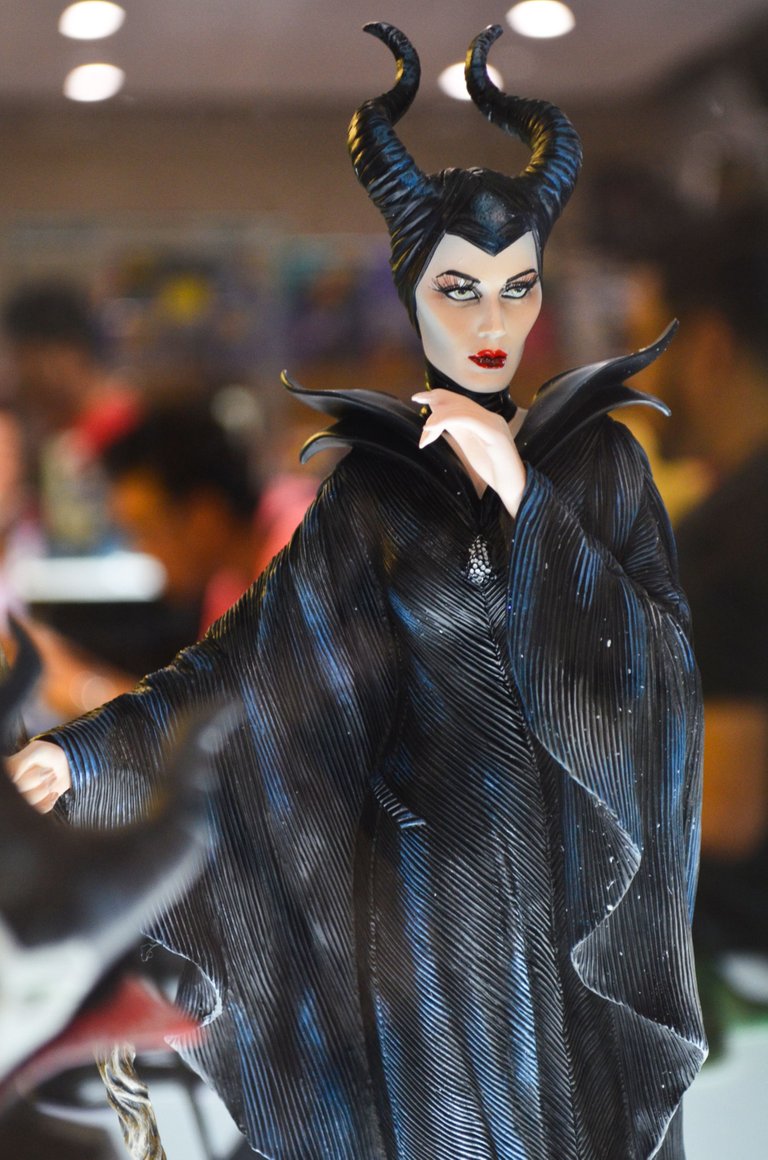 I have seen both the Disney animation and the movie Maleficent. I swear these figures are truly accurate in proportion and form. No wonder they are hella expensive! Sorry, I already forgot how much figures are. I remember that it is expensive because I do not want to go near to them too much because I am clumsy AF, haha! I do not like to pay broken stuff, haha! Though these are inside of a glass box, I just do not like to risk it.
The figure at the back is my favorite among the three. It is about 2 ft in height. I zoomed in on my camera just to see the lashes of the figure.
Gosh, I can't get over how much work they put into these figures.
Have you seen the movie Maleficent?
---
Frozen Collection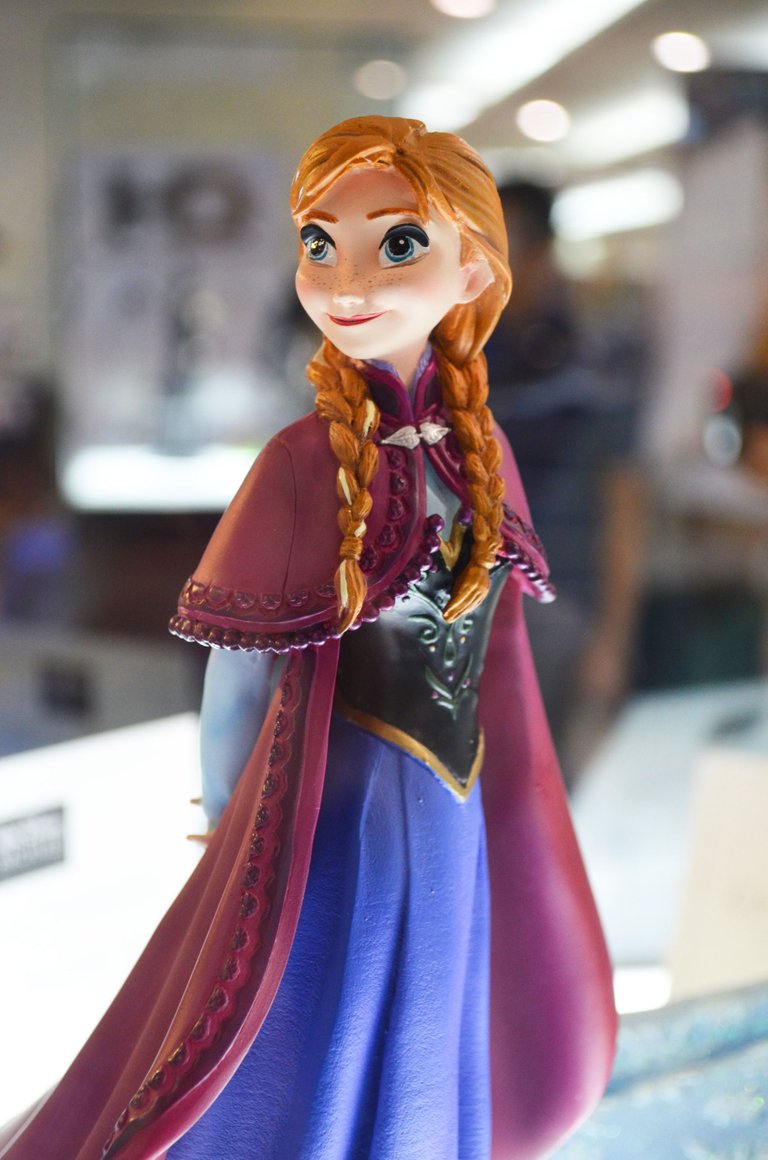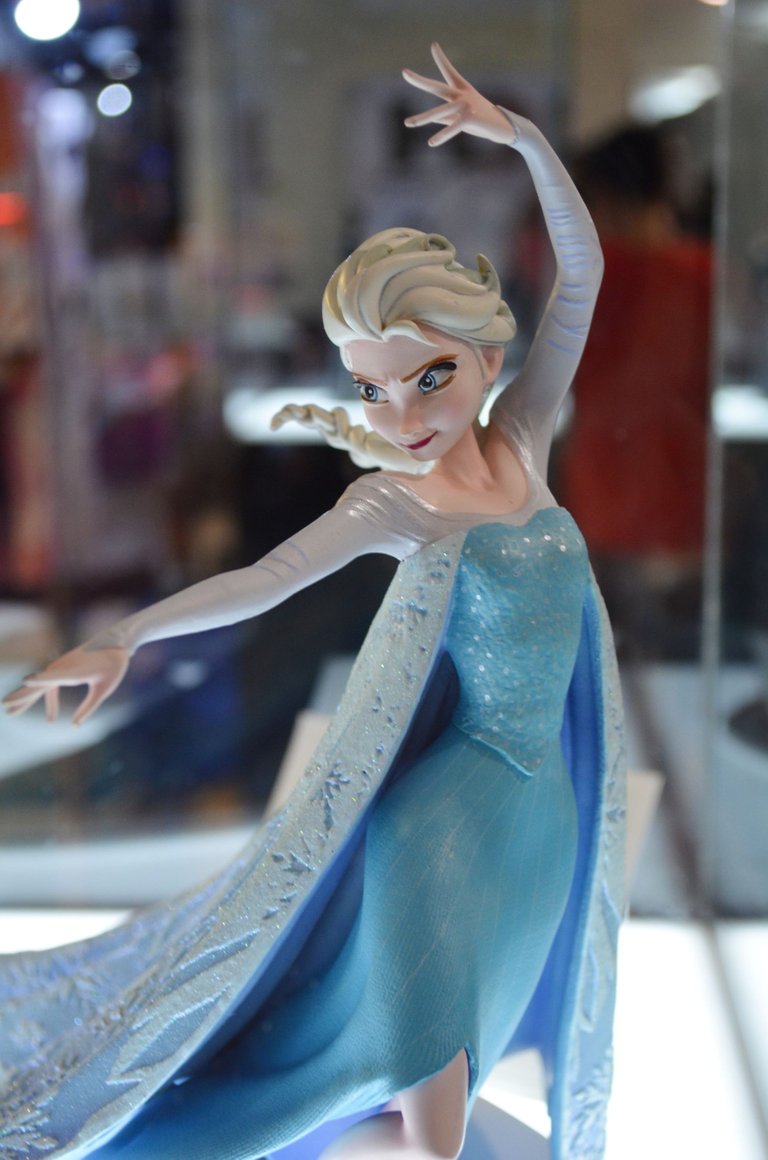 ---
Do you wanna build a snowman? 🤣⛄️
Frozen probably is one of the iconic Disney films of all time. The song Let It Go was so viral kids can't get over it, also adults like me, lol. These figures are just in one glass box but I thought of taking pictures of them individually.
As you can see, the craftmanship and the mastery of these characters in the figures are on point. Even the texture of the clothing are spot on. Also, I like that Elsa's face is so expressive.
---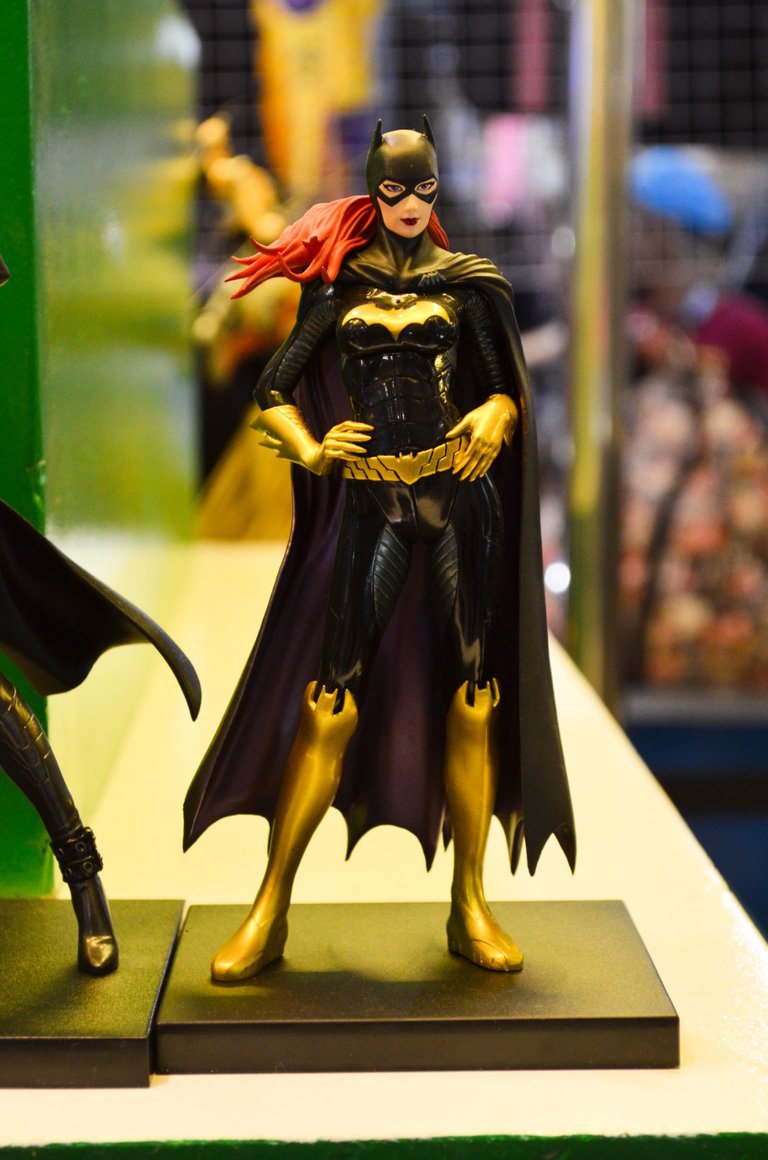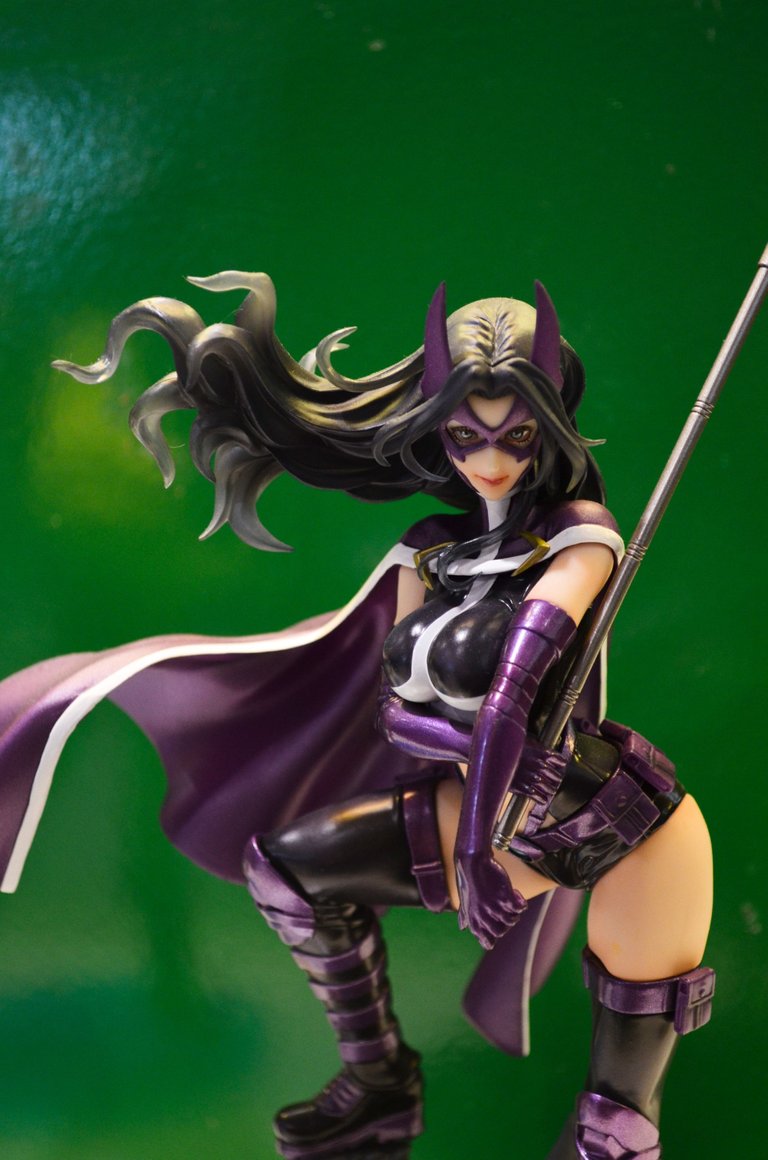 Not a big fan of DC and Marvel world. I only know a couple of the characters such as Superman, Batman, Wonderwoman, etc. So, I needed to call a friend! So apparently these are Huntress and Batgirl. Shout out to @demotry for help me, wahaha!
I find Huntress as a cool antihero female character. Hmmm, I might use her as my reference for my art next time. :D
---
Star Wars Collection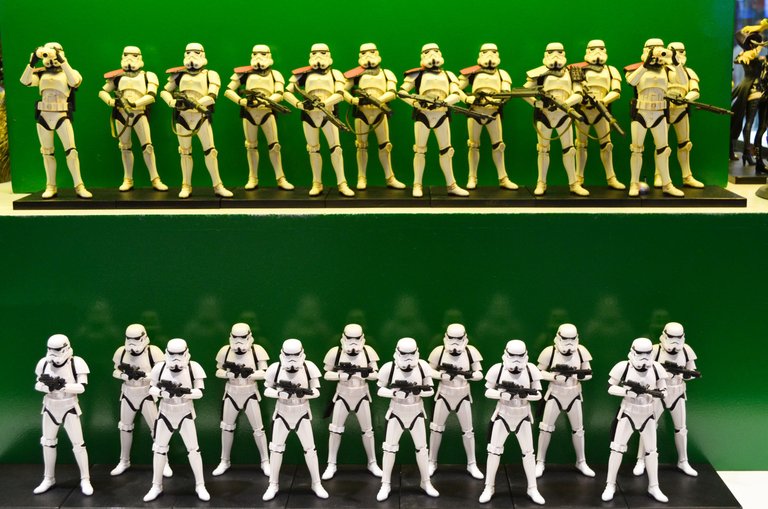 May The Force Be With You
My heart probably stopped when I see these cuties! Gosh, they are hella mint!, but my money scream "you do not have many to pay for one!" HAHAHA! It is just so nice to see a stormtrooper figure on your desk, right?
I have watched all nine movies, including Rouge One. So perhaps I can say that I am a Star Wars fan. But ya know, to be honest, the last trilogy was kind of meh for me. I like the first six movies. Rouge One was good too! The ending is not a typical happy ending.
---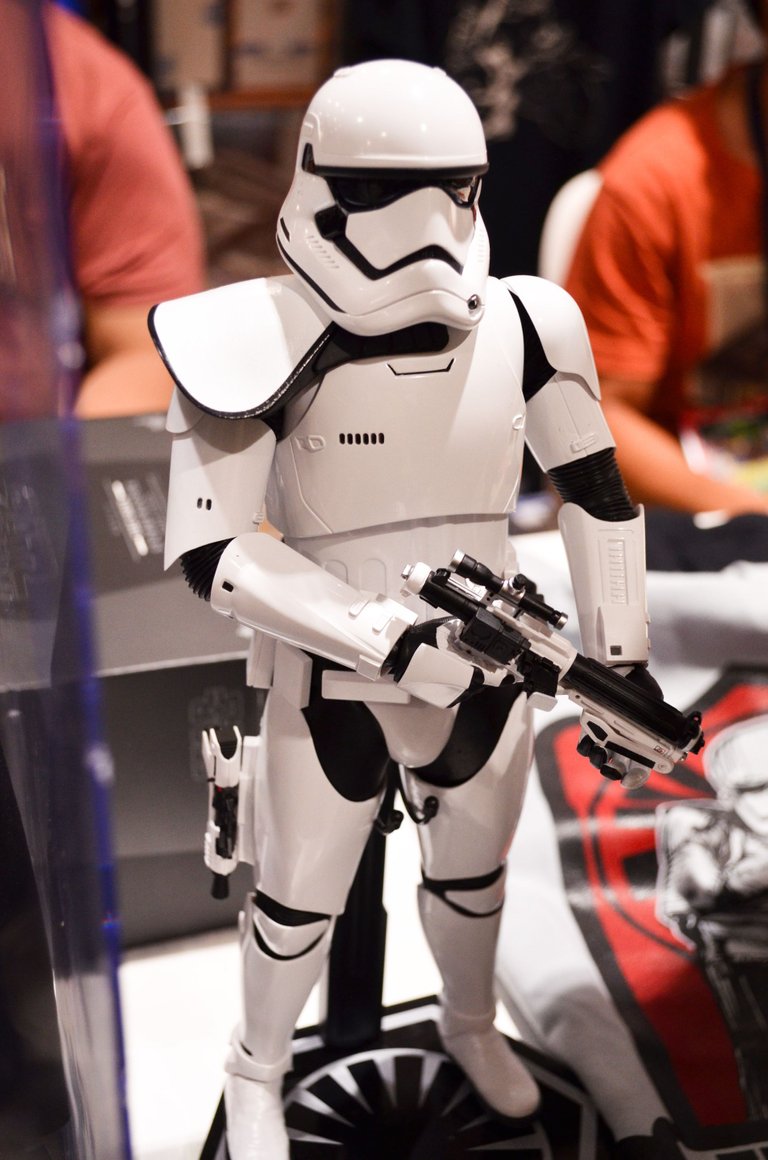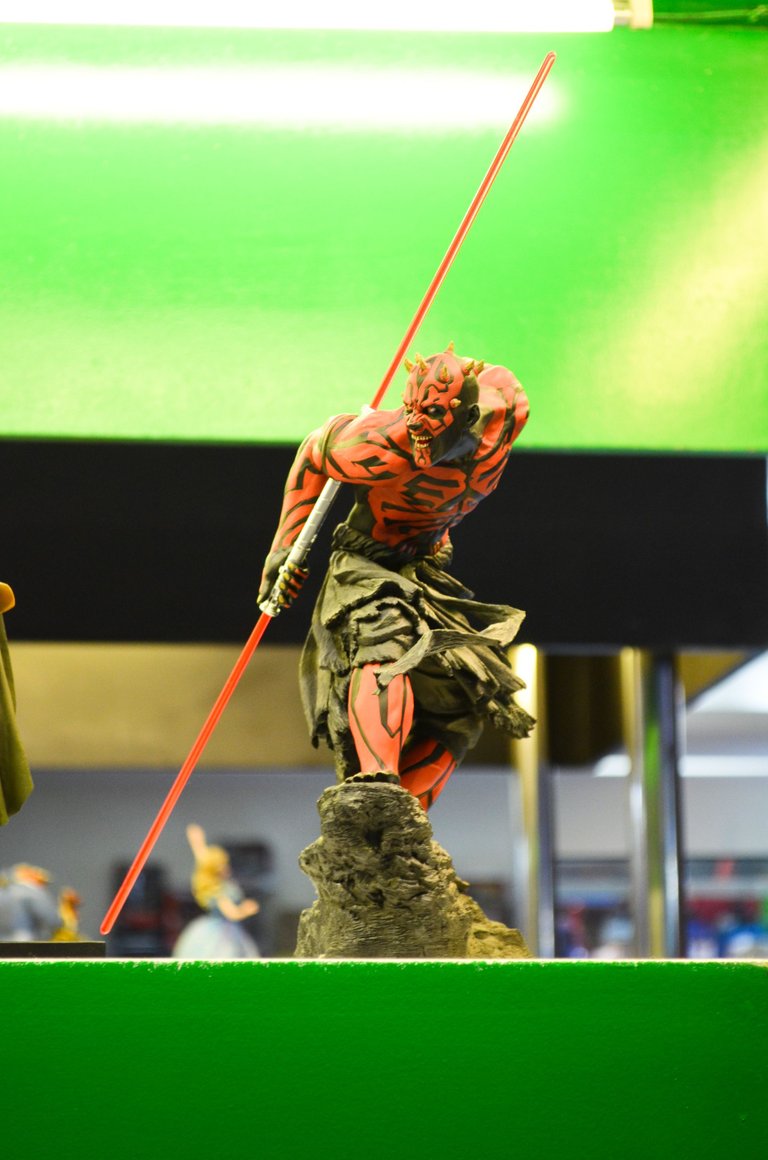 Stormtrooper and Darth Maul


This is another stand-alone stormtrooper. That "buckethead" is such an iconic piece of the Star Wars universe. Darth Maul hella scared me when I was young, lol. But he got that cool appearance.
Who are your favorite characters? One of my favorite characters is Captain Phasma. The character was not supposed to be female and was changed quickly before the shooting of the movie.
She was played by Gwendoline Christie in The Force Awakens and in The Last Jedi. Fun fact, she played the role of Brienne of Tarth of Game of Thrones. Ugh, too bad there are no Captain Phasma figures.
---
Attack on Titan Collection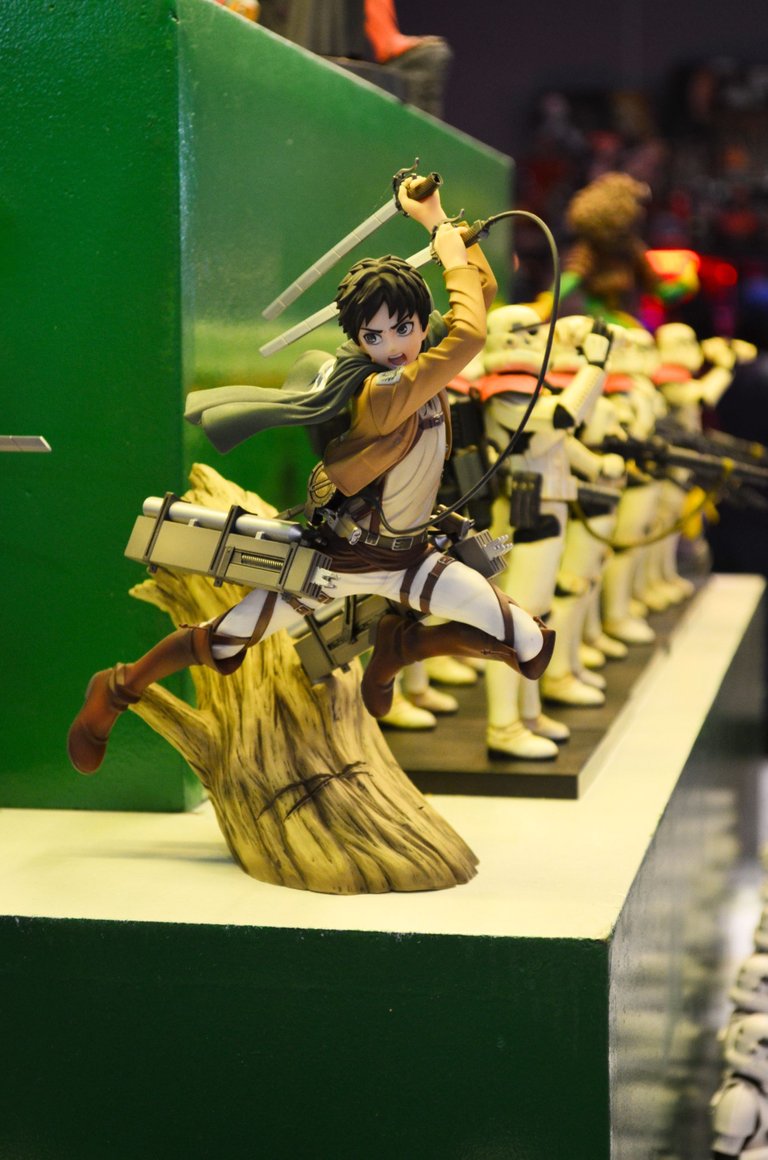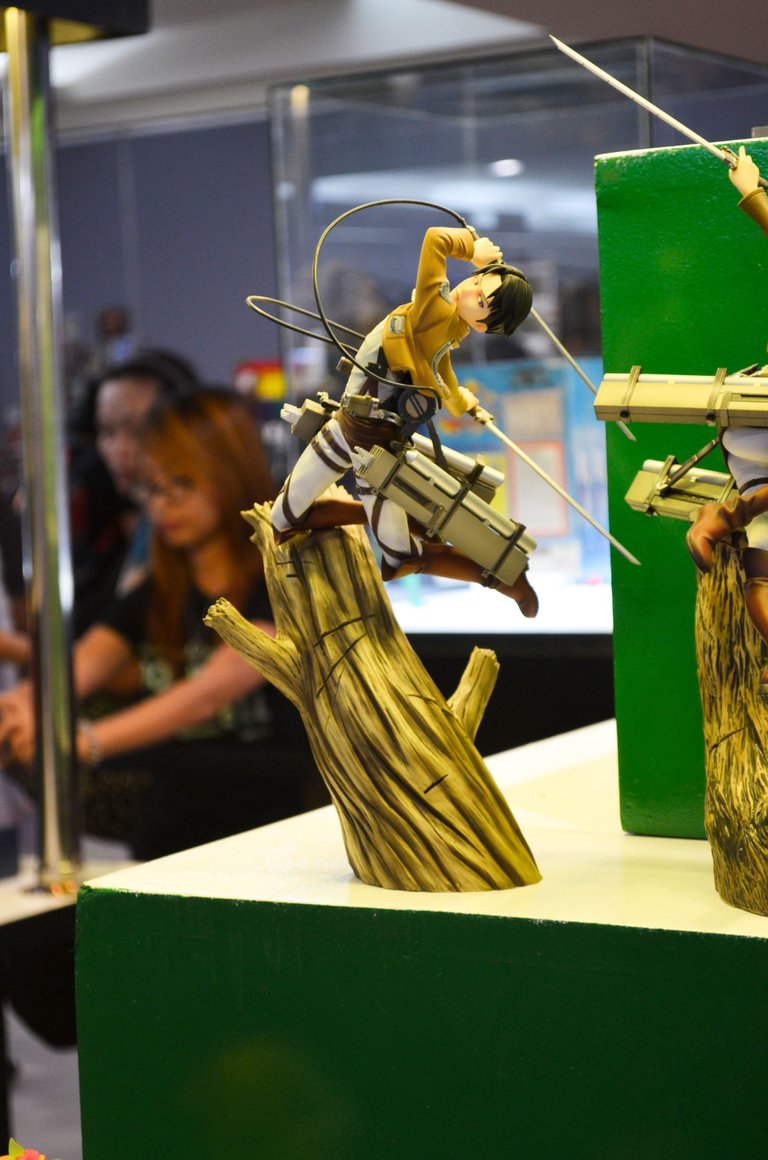 Eyyy~ Attack on Titan is freaking sick, bruh! This anime is one of the best ever made. Recently, the author of AOT attended the anime expo at New York City. Videos of him apologizing for the ending of the series surfaced all over social media platform. Fans were so kind not to boo him or say nasty things. Instead, they clapped and cheered Isayama. This then brought him teary eyed.
This figures reminds me of an anime-addict friend of mine @levi04. See, even his Hive username is from the series. I asked him how much would cost a figure like this. He said that it would probably be around 120 USD. Gosh, I cannot shell out that amount of money for this kind of display. Perhaps peeps who are passionate about these will surely buy one or two.
---
Tokyo Ghoul Collection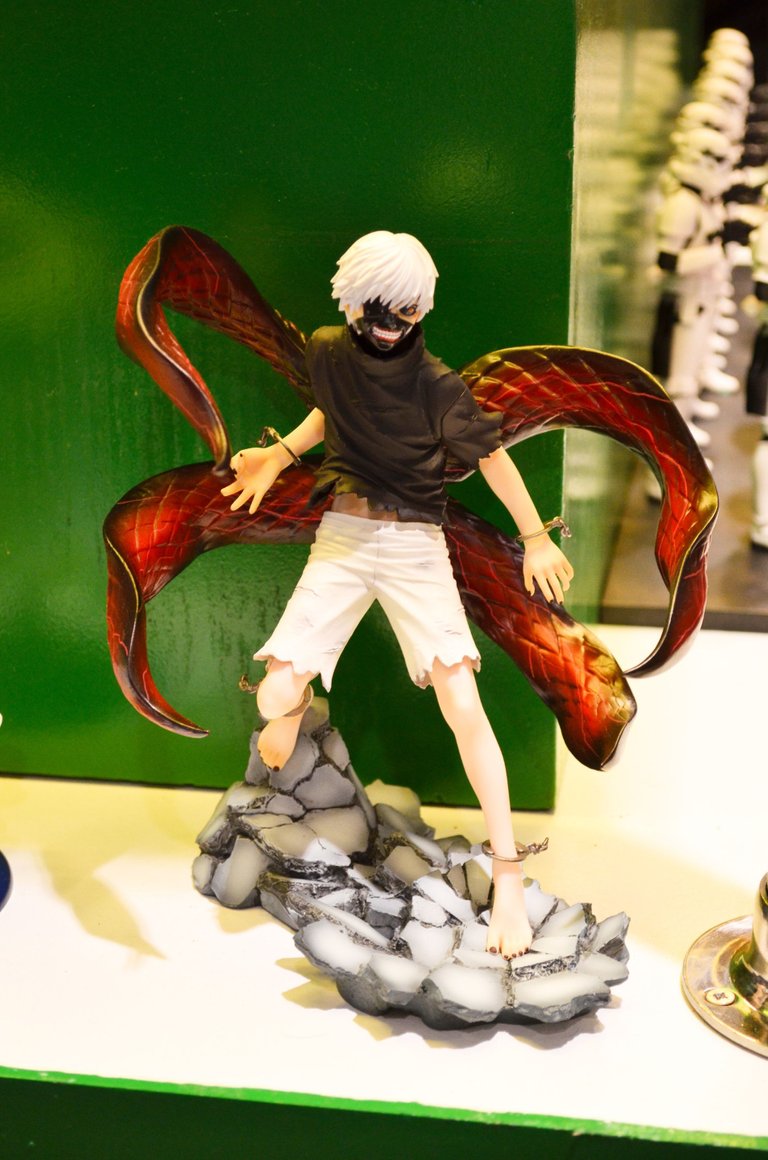 Tokyo Ghoul is about a student named Ken Kenki. The story started when he discovered that his date is a ghoul.
In this figure, Keneki is in his ghould form. The mask is very detailed and accurate as to what it is in the anime.
The mask is what Kineki wears to hide his ghoul form.
If you like anime and dark fantasy, you might want to consider Tokyo Ghoul in your list to watch.
---
I truly enjoy attending expos like this. Aside from anime, there are more to see! My favorite part is the Star Wars aisle. Though I did buy anything, my eyes are already stuffed with these incredible figures. Perhaps in the future, I can buy a figure, hehe!
---
---