Eurovisión 2022: Análisis de la Canción de Irlanda. | Eurovision 2022: Analysis of the Song of Ireland. - [ESP-ENG]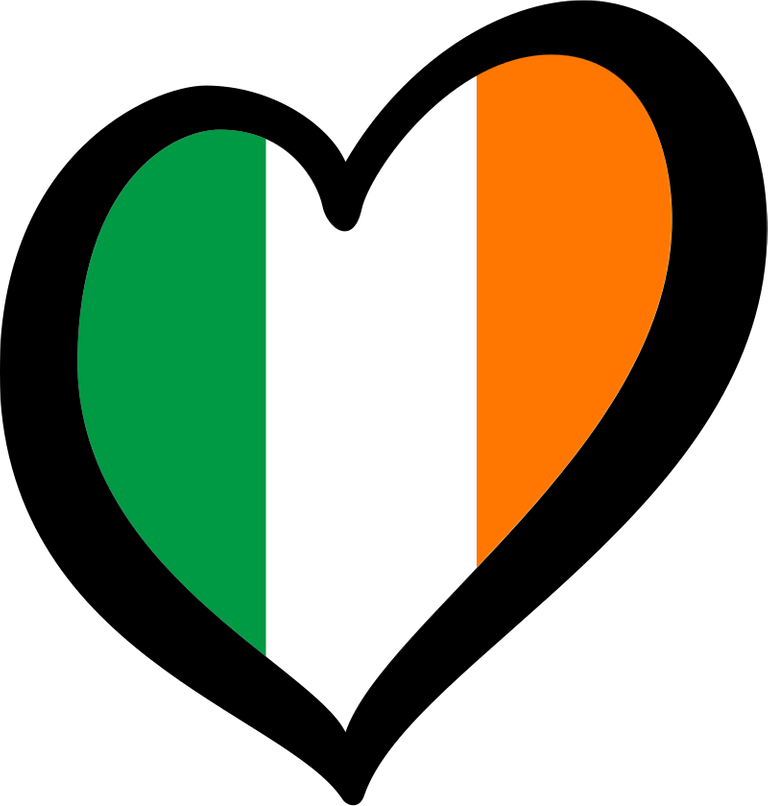 Fuente | Source
¡Hola! Muy buenos días, tardes y noches para toda la comunidad de Hive, espero que hayan tenido un gran día ♥. A continuación, en este post especial, les presentare la canción que representara a Irlanda en el festival de la canción de Eurovisión que se realizara en la ciudad de Turín en Italia los días 10, 12 y 14 de mayo del presente año, esperando que sea de su total agrado. Recordemos que este país en el festival ha participado en 54 ocasiones, en donde ha ganado hasta en 7 oportunidades, más que cualquier otro país en el certamen, en 1970 con Dana interpretando «All Kinds of Everything», en 1980 con Johnny Logan interpretando «What's another year» y en 1987 con la canción «Hold Me Now», en 1992 con Linda Martin interpretando «Why Me?», en 1993 con Niamh Kavanagh interpretando «In Your Eyes», en 1994 con Paul Harrington & Charlie McGettigan con la canción «Rock 'n' Roll Kids» y en en 1996 con Eimear Quinn interpretando «The Voice».
Hello! Very good morning, afternoon and evening to all the Hive community, I hope you had a great day ♥. Next, in this special post, I will present the song that will represent Ireland at the Eurovision Song Contest to be held in the city of Turin in Italy on May 10, 12 and 14 of this year, hoping that it will be to your liking. Let's remember that this country has participated in the festival 54 times, where it has won up to 7 times, more than any other country in the contest, in 1970 with Dana interpreting "All Kinds of Everything", in 1980 with Johnny Logan interpreting "What's another year" and in 1987 with the song "Hold Me Now", in 1992 with Linda Martin interpreting "Why Me? ", in 1993 with Niamh Kavanagh performing "In Your Eyes", in 1994 with Paul Harrington & Charlie McGettigan with the song "Rock 'n' Roll Kids" and in 1996 with Eimear Quinn performing "The Voice".

Brooke Scullion representará a Irlanda en el Festival de la Canción de Eurovisión 2022 con la canción "That's Rich".
Brooke Scullion will represent Ireland at the Eurovision Song Contest 2022 with the song "That's Rich".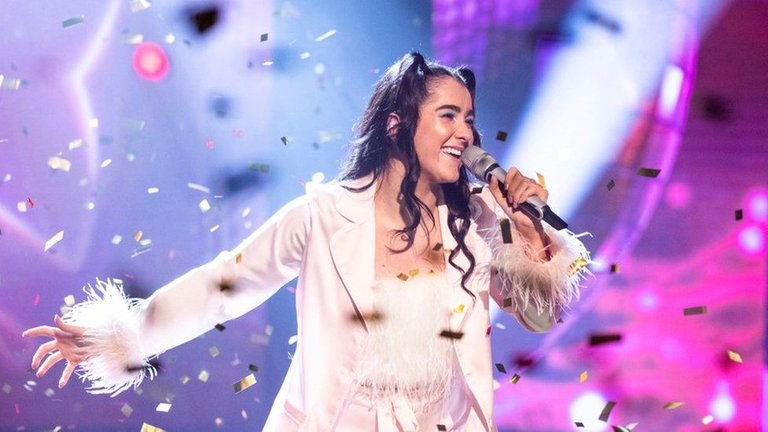 Fuente | Source

Brooke Scullion, conocida artísticamente simplemente como Brooke, nació el 31 de marzo del 1999 en Bellaghy, Condado de Londonderry, Irlanda del Norte, es una cantante irlandesa que se hizo conocida en el año 2020 tras su paso por "La Voz UK" donde finalizó en tercera posición. En enero de 2022, se anunció que Brooke sería una de los seis participantes para convertirse en representante de Irlanda en el Festival de la Canción de Eurovisión 2022. En una gran victoria que fue decidida entre el jurado nacional, el jurado internacional y el televoto, Brooke recibió el 78% de los votos, consiguiendo el 12 tanto del jurado internacional como del televoto, y cuatro por parte del jurado nacional, ganado por una diferencia de cuatro puntos con respecto a la segunda posición, esta irlandesa ha confesado ser una gran admiradora del Festival de Eurovisión y de los artistas que han salido del festival como Måneskin y Loreen.
Brooke Scullion, known artistically simply as Brooke, born March 31, 1999 in Bellaghy, County Londonderry, Northern Ireland, is an Irish singer who became known in 2020 after her stint on "The Voice UK" where she finished third. In January 2022, it was announced that Brooke would be one of six contestants to become Ireland's representative at the Eurovision Song Contest 2022. In a great victory that was decided between the national jury, the international jury and the televote, Brooke received 78% of the votes, getting 12 from both the international jury and the televote, and four from the national jury, winning by a difference of four points over the second position, this Irishwoman has confessed to be a great fan of the Eurovision Song Contest and the artists that have come out of the festival such as Måneskin and Loreen.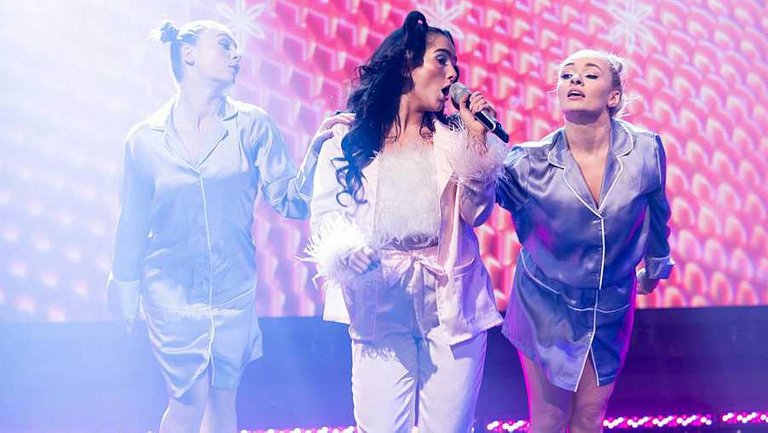 Fuente | Source

Sin más nada que agregar, aquí les dejo la canción.
Without further ado, here is the song.
Fuente | Source

Opinión♪♫



Es una canción escuchable, pero que no me convence del todo, Irlanda en los últimos años ha sido de los países que pasa más sin pena ni gloria, y este año no es excepción. Ha ganado la mejor canción de la pre selección que se deja escuchar, pero es básica, no aporta nada, no es competitiva y sigue sin ser suficiente, definitivamente es otro año que Irlanda no da con la tecla, aunque personalmente me gustase la del año pasado. El estribillo es lo que más me gusta en detrimento de la instrumental del puente que me resulta desagradable, ni me gusta ni la odio, un poco floja, pasara desapercibida, pero ¿Será suficiente para que Irlanda vuelva a una final? En mayo lo comprobaremos.
Opinion♪♫



It is a listenable song, but it does not convince me at all, Ireland in recent years has been one of the countries that passes more without pain or glory, and this year is no exception. It has won the best song of the pre-selection that is listenable, but it is basic, it does not contribute anything, it is not competitive and it is still not enough, definitely it is another year that Ireland does not give with the key, although personally I liked last year's song. The chorus is what I like the most to the detriment of the instrumental of the bridge that I find unpleasant, I neither like it nor hate it, a little weak, it will pass unnoticed, but will it be enough for Ireland to return to a final? We will find out in May.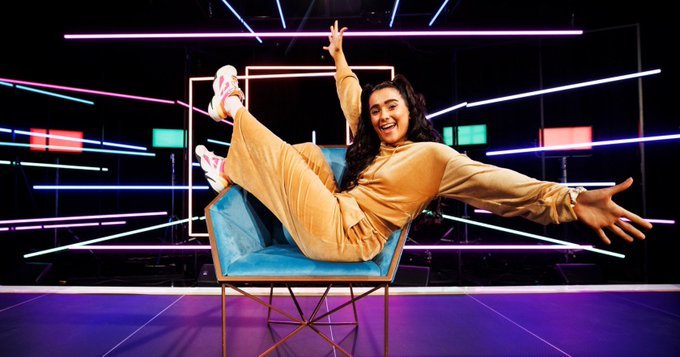 Fuente | Source

Muchas gracias por tomar parte de tu tiempo en leer esto en verdad que estoy muy contento, si te gusto déjame un comentario y ayúdame a compartirlo para que llegue a más personas que a ti no te cuesta nada y a mí me ayudaría muchísimo.
Thank you very much for taking part of your time to read this, I am very happy, if you like it, leave me a comment and help me to share it so that it reaches more people, it doesn't cost you anything and it would help me a lot.
Traducido con www.DeepL.com/Translator (versión gratuita).
Translated with www.DeepL.com/Translator (free version).
Dios los bendiga a todos. | God bless you all.

---
---