CineTV Contest #18 : Why the Hilarious INCREDIBLES is My Favorite Animated Movie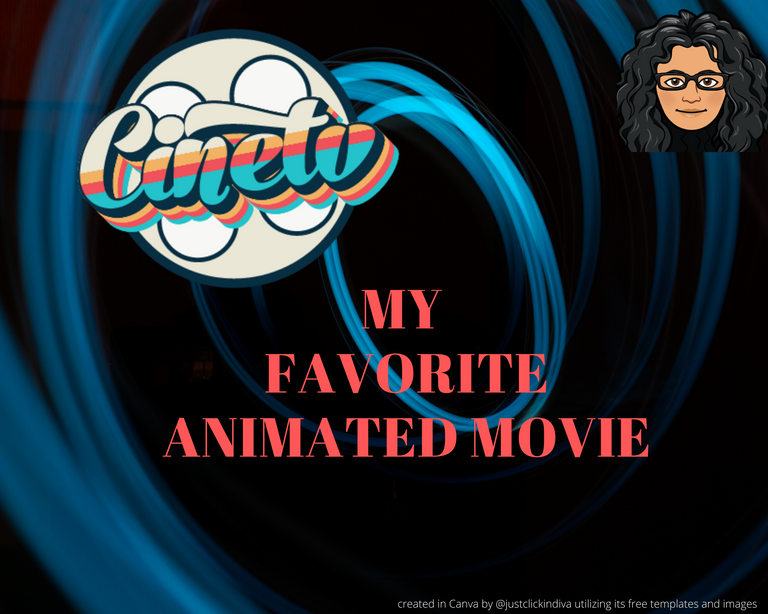 This week, CineTV has another classic topic for our consideration. In it's Contest #18, we're given the chance to showcase our favorite animated movie. I couldn't miss the opportunity to highlight THE INCREDIBLES. I purchased two copies of the first movie...one to watch and one to remain unopenned as a collector's item.
First, I have to say that I absolutely love animated movies. I have numerous "favorites" dating back from childhood. However, when The Incredibles was made, I was mesmerized with the family friendly tone of the plot. Also, I love superheroes. Being a cartoon and comic book collector, The Incredibles contained all facets of the stories I like.

The Incredibles was released in 2004. This animated film by Pixar was an immediate sensation, winning an Academy Award for Best Animated Feature. This was the first animated movie with an all human cast. 1
I like the way Brad Bird, both Writer and Director, created an entirely alternate universe that was entirely believable. Humans and superheroes co-existed in cities that resembled typical suburban neighborhoods. The superheroes were known as "Supers". I feel that simple approach to a name wouldn't complicate children. However, something unexpected occurred. Adults of all ages fell in love with the film.
I also love the way Brad Bird described how he set out characterizing each role:
"The dad is always expected in the family to be strong, so I made him strong.
The moms are always pulled in a million different directions, so I made her stretch like taffy.
Teenagers, particularly teenage girls, are insecure and defensive, so I made her turn invisible and turn on shields.
Ten-year-old boys are hyperactive energy balls. And,
Babies are unrealized potential." 1
I have to say that under Brad Bird's direction and leadership, the movie portrayed each character exactly as he envisioned. I especially loved the way the mom, Elastigirl, stretched and ballooned her body to fit the situation or emergency. She always brought her family to safety while at the same time covering her motherly role with each child. It was fun to watch.
Plot Summary:
The focus of the movie is on the fact that a superhero couple, Mr. Incredible and Elastigirl, is forced undercover and has to conceal their family's identities when the governmental agency suspends their spy and crime fighting program. The couple assumes the roles of Bob and Helen Parr. They move to a small town and attempt to settle in as a normal family.
The dad finds work in a corporate company where he's suffocating in his daily grind of duties. The wife settles in as a stay-at-home mom with the infant son. The older kids attend school. It's a headache trying to cover for the kids so they won't accidentally expose their super abilities.
However, it's actually the dad who leads the family into a myriad of adventurers once he's tricked into exposing his identity to a once-fan turned villain. The villain is actually jealous of the superheroes' powers and fan base.
In his quest to rekindle the excitement, he's lured into a dangerous mission. He's so caught up in his dream of returning to a life of a hero saving the world, that he becomes the victim of a notorious criminal who desperately wants to be a superhero. Not realizing this criminal is behind the disappearance of nearly all other superheroes, he readies himself for the secret mission. He begins an exercise routine to lose the extra weight gained from being inactive.
That's the beginning of his problems after he's lured to a secret island and captured. After she arranges a babysitter for their infant son, it's a dangerous mission she undertakes, unaware the older children refused to be left out, to rescue her husband, Mr. Incredible, and save them all.
The cast of the movie is incredible: 1
Craig T. Nelson, Bob Parr (Mr. Incredible)
Holly Hunter, Helen Parr (Elastigirl)
Sarah Vowell as Violet Parr
Spencer Fox as Dashiell "Dash" Parr
Eli Fucile and Maeve Andrews as Jack-Jack Parr
Samuel L. Jackson as Lucius Best / Frozone
Brad Bird as Edna Mode
Elizabeth Peña as Mirage
Teddy Newton as Newsreel Narrator
Jason Lee as Buddy Pine / Incrediboy / Syndrome
Bud Luckey as Rick Dicker
Lou Romano as Bernie Kropp
---
Here is the Official Movie Trailer:
Official Trailer for The Incredibles from YouTube
Don't laugh, but I love that the family has matching superhero outfits. The characters embrace the designs as they're tailored specifically for each family member.
The viewer is allowed to see the strength of the characters' personalities as well as their vulnerabilities. For example, while watching the movie, I noticed the following:
Dad, Mr. Incredible - Portrayed resembling the typical bread winner in the family who has lost the career he loves. He's now retired and trying to find something he can be passionate about to fill his time. Of course, if you're a superhero, finding another position equally challenging will be tough. We know that at some point, the dad is going to do something drastic at his mundane job.
The tension threatens to boil over. He finds it difficult not to expose his true identity as his boss constantly taunts him. To release the pressures and relax, he retreats to his garage. While there, he listens to the radio broadcast for crimes being committed. He then calls his partner, Frozone, another retired superhero, to assist in helping solve the crimes. All this under the guise of "working on projects". He pretends his night-time crime fighting is his second job.
Mother - Confident, excellent mother and supporter. However, a bit self conscious about her body image after retiring. When she approaches a mirror, she stops to inspect her rear end, then grimaces. Once she locates her husband, she scolds him for his recklessness in their predicament.
Daughter, Violet - Shy; doesn't see her true beauty; unaware of her extraordinary super powers she possesses.
Oldest son Dash - Hyperactive and feels restrained he's not allowed to roam about showing off his incredible speed. He can't contain himself at times that lands him in trouble.
Infant son - JackJack. Now, he's the cutest of babies. However, at the beginning of the movie, you don't suspect he has tremendous powers. He's initially portrayed as the gurgling, playful baby toy for the older kids. However, make him angry, and you'll suffer the consequences.
The movie is a bit expected. However, the way in which the characters' super powers are revealed while facing danger is delightful.
The Incredibles finished its theatrical run as the fourth highest-grossing film of 2004. Earning totaled $632 million worldwide. Receiving praise for its screenplay, action sequences, animation, voice acting, themes, music, humor, and appeal to different age groups, I could see all those qualities mentioned in this movie. It's no wonder that this film has been considered as one of the greatest animated superhero movies of all time. 1
In addition to winning two Academy Awards, it also won the Annie Award for Best Animated Feature. I didn't know that this was the first time an entirely animated film won the prestigious Hugo Award for Best Dramatic Presentation.1
Whenever it reruns on television, I sit and watch the entire show and smile.

RULES
Publish your entry from our frontend https://cinetv.blog or post to cinetv community if you prefer peakd, ecency or hive.blog
The entries should be written in English for evaluation purposes (You can translate from your mother tongue if you want to.)
The post title should include CineTV Contest:. For example, CineTV Contest: Your Title Here.
Use #cinetvcontest among your tags.
Include a link to this post somewhere in your entry. So your friends can find this easily.
Put down a comment with the link of your entry on this post below.
Only one entry per person.

Thanks,
@justclickindiva
Happy rest of the week everyone with whatever your endeavors.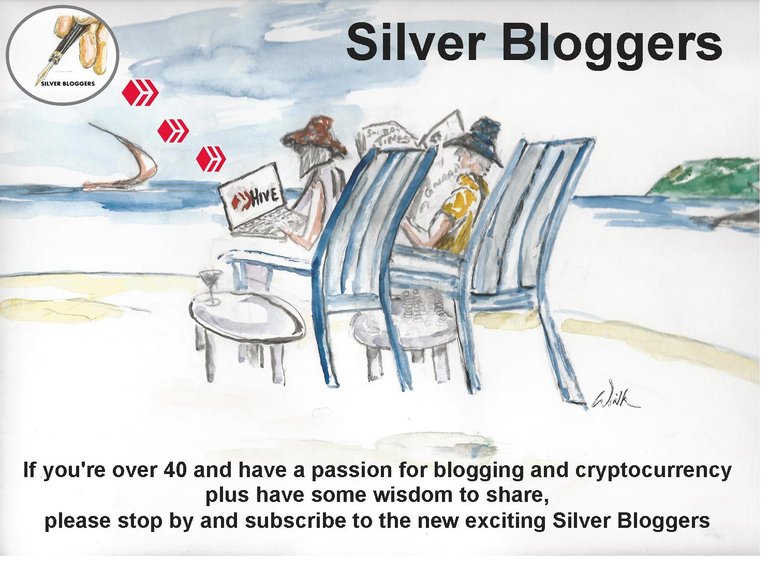 SOURCES:
a) JustClickindiva's Footer created in Canva utilizing its free background and images used with permission from discord admins.
b) Unless otherwise noted, all photos taken by me with my (i) Samsung Galaxy 10" Tablet, (ii) Samsung Phone, & (iii) FUJI FinePix S3380 - 14 Mega Pixels Digital Camera
c) Purple Butterfly part of purchased set of Spiritual Clip Art for my Personal Use
d) All Community logos, banners, page dividers used with permission of Discord Channel admins.
e) Ladies of Hive banner used with permission of and in accordance with the admin's guidelines
f) Thumbnail Image created by me in Canva with free image Source.
1 "The Incredibles". Wikipedia. Online at: https://en.wikipedia.org/wiki/The_Incredibles

Your Personal Terminal Discord Invite


---
---