An Enchanting Aladdin Rehash —Review Of Three Thousand Years of Longing (2022)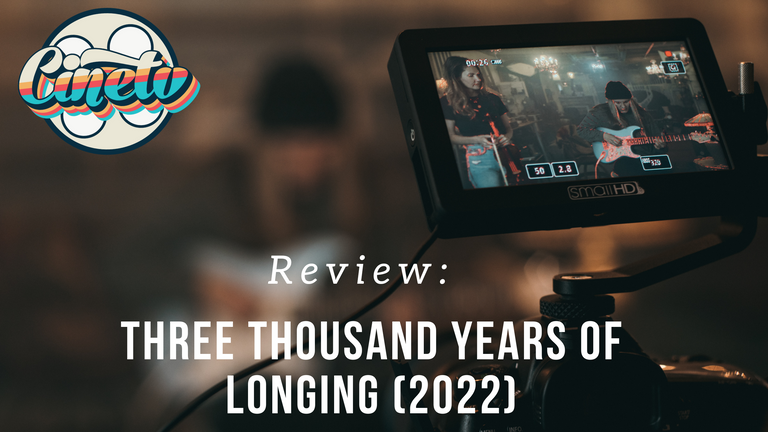 Image designed in Canva
I recently watched a thriller that featured an actor I so much admire, Idris Elba, and I loved it. Then I checked the streaming site where I get the latest flicks and behold, another of his movies stared right at me! I knew I must watch it.
Like this post title says, this movie is a beautiful and swooning rehash of the age-old Arabian night story of Aladdin. And before you roll your eyes and wave this movie aside, finish this review to know why this movie is watchworthy.
Three Thousand Years of Longing (2022) is a fantasy romantic film written and directed by George Miller. I understand it's an adaptation of the 1994 novella titled The Djinn in the Nightingale's Eye by A. S. Byatt.
Source: YouTube
This movie focuses on a British scholar, Alithea Binnie (played by Tilda Swinton), who deals with stories and narratology. On a trip to Istanbul, she buys a fine, antique bottle from a shop, takes it to her hotel room and while cleaning it, a genie (djinn) is released.
Djinn (played by Idris Elba) asks Alithea to make three wishes so he can be free but she refuses believing he is a trickster. To prove he is not, Djinn tells stories of how he was imprisoned in the jar. These stories involve Djinn's relationships with the Queen of Sheba, a concubine of Suleiman the Magnificent and the youngest wife of a Turkish merchant. This leads to a relationship between the two characters. What wishes do you think Alithea made?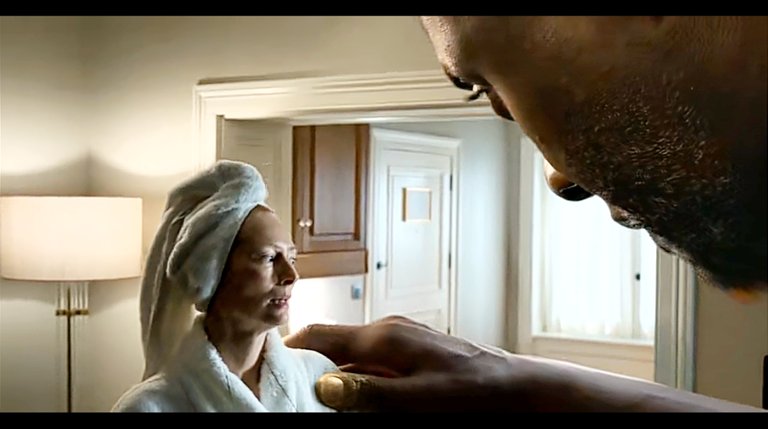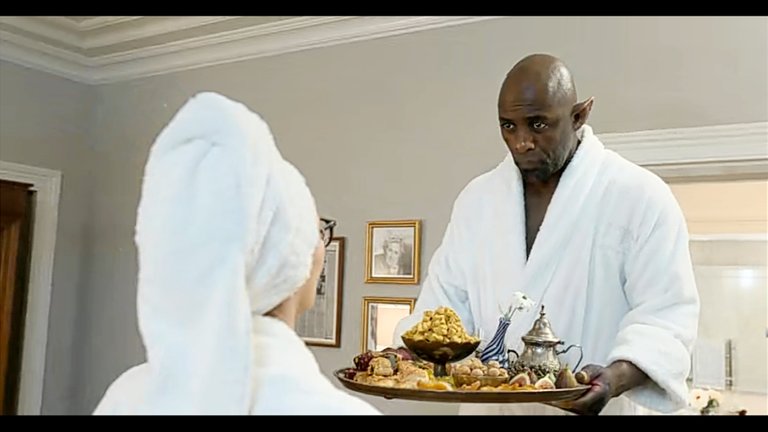 Your Wish Is My Command
This is one fascinating fantasy and I can say it has two major parts. The first deals with convincing Alithea to make her wishes by telling tales of the past.
One puzzling thing about Alithea is that she claims she is content and has no need for wishes. I wonder if that is possible? Is there a person on earth that has no wish or desire that they want granted by some all-powerful being? Djinn knew he had his work cut out for him to convince Alithea to make a wish. Her so-called contentment almost made Djinn lash out because it meant he would not be free from his ancient incarceration.
The second revolves around Alithea's wish which leads to the blossom of romance between the two main characters.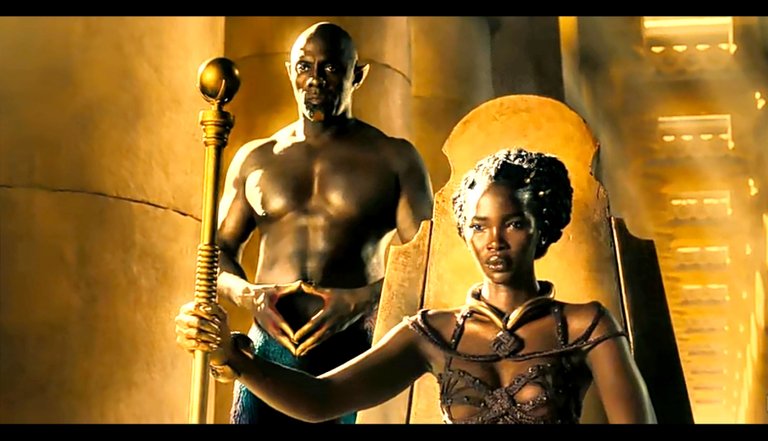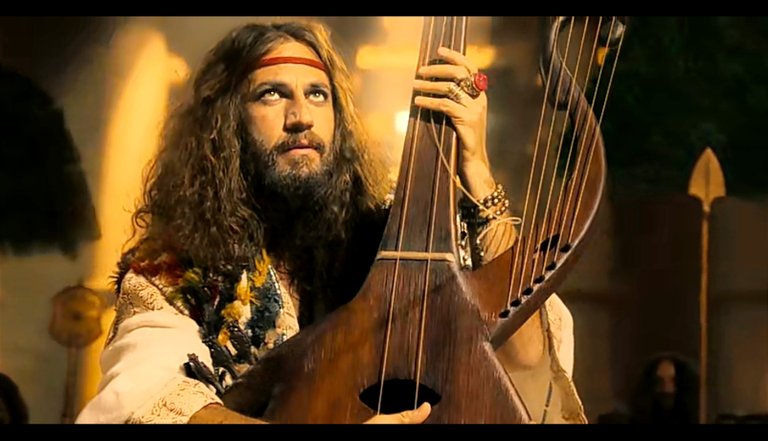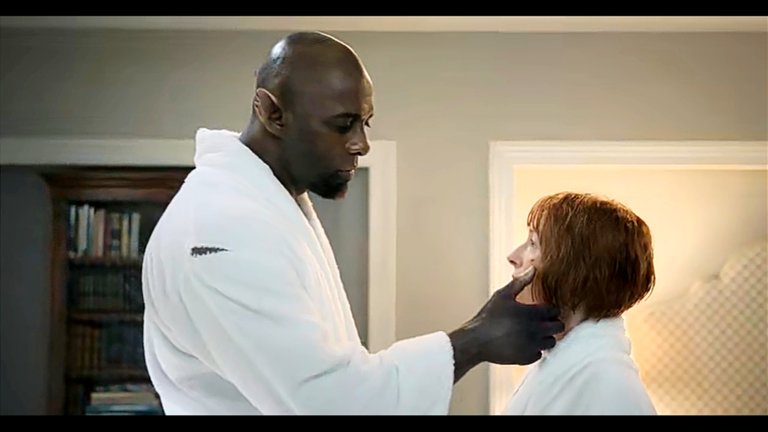 If there is fate, can we escape it?
Could it be Djinn's fate to remain imprisoned in the bottle for all eternity? This movie is centered around the storytelling of a djinn's former lifetimes and his fight for freedom. One particular feature I commend the director for is the clash and smooth intermingle of old and modern times. Viewers are transported back in time to the 17th, 18th and mid-19th centuries through flashback scenes as Djinn tells his story while knitting it to his present circumstances with Alithea.
The grand visual effects, perfect transitions and picturesque sceneries are impressive. They are smooth and well coordinated. The costumes and set designs are colourful. This is a story we are familiar with (Aladdin) but the storytelling skills of George Miller makes us see Djinn's story through new eyes.
The casts' performances were great, especially Idris Elba and Tilda Swinton. Djinn portrayed himself as a powerful yet vulnerable being and Idris Elba delivered on this role perfectly. I could see the emotions and vulnerability in his eyes, the desire to be free yet pursuing love at the cost of his freedom.
The one part I was dissatisfied with is that their roles called for a major emotional pull which I feel they did not fully deliver. I wish they had been given more scenes to explore their relationship. Alas, the movie wrapped up too quickly.
Overall, this movie is charming and I'll give it a 4.5 stars out of 5. If you love fantasy and storytelling, this movie is for you.
Thank you for visiting my blog.
Other images are screenshots from the movie
---
---