An Interesting YA Supernatural/Comedy —Review Of Darby And The Dead (2022)
If there's one way I love to relax, it's to watch a teen comedy. When I saw this film's poster, I was reminded that it'd been a while since I watched one. Sometimes I like to indulge in a teen flick for the fun of it, to remind myself of the funny things I did a short while ago as a teenager and to catch up on any latest teen trending behaviours so I'm not 'old school. Hehe.
Darby And The Dead (2022) is an American supernatural teen film focused on a high school girl, Darby, who drowned as a child with her mother. She survived but her mother did not. Due to the accident, she could see ghosts and speak to them. She took on the job of helping them make amends and pass on to the afterlife. She preferred the company of the 'deados' to her fellow teenage friends and schoolmates and thus became an introvert.
Typical of high schools, the queen bee, Capri, was always mean to Darby. Eventually, Capri died in an electrocution accident and runs to Darby to help her make one more mark on her schoolmates before passing on. Do you think Darby will be willing to help her nemesis?
Source: YouTube
Review
Teen movies are always fun to watch because they are full of energy, excitement and humour. Adults are reminded of how life was when they were younger. Darby And The Dead has all of these and reminds me of the Mean Girls and similar films.
Like most teen films, subjects of peer pressure and self-esteem were explored and some lessons were protrayed for viewers to learn from. One part I did not fancy that got me a little emotional was the scene of Darby constantly being bullied by Capri even after she was dead. I know it is part of the reality in high schools, yet I wish teenagers would learn to stand up for themselves and fight back.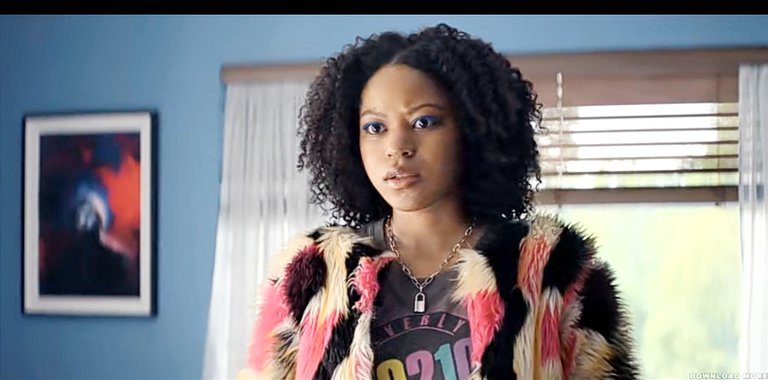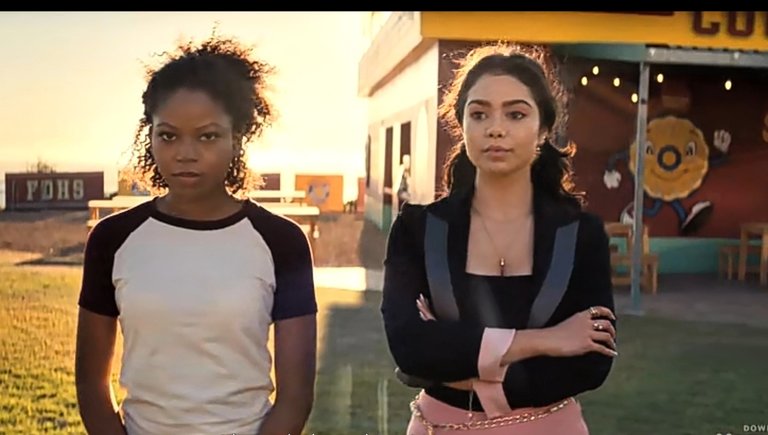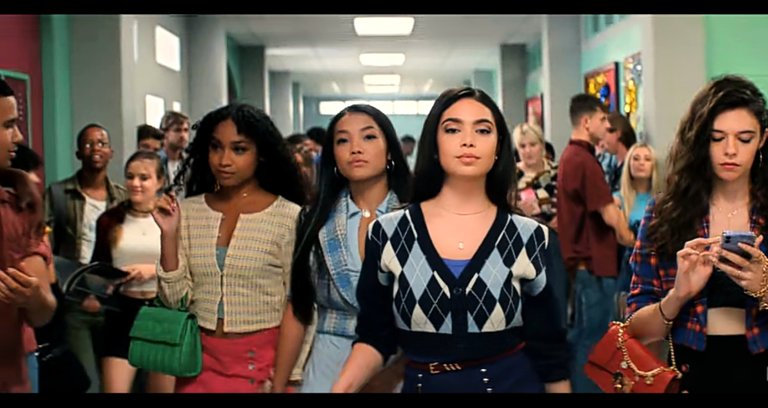 I enjoyed the cast's acting, especially the strong performances of Darby (played by Riele Downs) and Capri (played by Auliʻi Cravalho). The story is brilliant but undone by inept character development and rushed resolutions of the subplots. I wish the director had paid more attention to the development of her characters and made them more realistic.
A clear example of the rushed resolution was the scene where Darby's dead mother appeared from nowhere when she should have been present all through the film to give life to Darby's struggle. Instead, the scene was clumsily wrapped up like viewers should automatically know why she was absent for the better part of the film.
I feel the main plot was unnecessarily stretched and the subplots became tiresome at some point. Viewers feel like they have seen this same thing in most teen movies, so what makes Darby And The Dead special. Teenage audiences may find this film appealing, but still, they deserve a well told story for which I'll give the director an average grade.
One part the director did a good job was keeping the story light with humourous scenes despite the morbid subject —death. The 'deados' are not treated as scary, dirty monsters or given a ghostly appearance. Instead, they are made to look just like characters whom only Darby can see. I think that's a fine touch considering the young audience that would be interested in the film.
Overall, it's a good film and worth watching if you want something supernatural-related and light-hearted. I give it 3.9 stars out of 5 stars.
Thank you for visiting my blog.
Other images are screenshots from the movie
---
---