Sylvie's Love (2020) —Review Of A Fine Romance
At first, when you start to watch this movie (and maybe you read the synopsis before), you may be tempted to underestimate and file it among these gooey-eyes romance movies. Don't! It was more than I expected, especially with Nnamdi Asomugha, a former athlete, as the main actor. I was curious as to whether or not he would deliver but I was astounded in a good way.
Sylvie's Love (2020) is an American romance movie set in the 1960s. I downloaded it to watch after I read an impressive review of it on a blogging site.
Also, I recognized the main cast: Tess Thompson as Sylvie and Nnamdi Asomugha as Robert. Other familiar actors in this movie include Aja Naomi King, the good-looking Regé-Jean Page and Eva Longoria. I knew I would enjoy the movie.
Love At First Sight?
Robert, a saxophonist, goes in search of his favourite music record when he enters a music store and is immediately smitten with the lady at the front desk, Sylvie. She did not pay him attention at first, glued to the small black and white TV on the table, until he reveals his interest to work in the shop. Sylvie's father gives Robert the job and that's how the romance steadily grew between these two.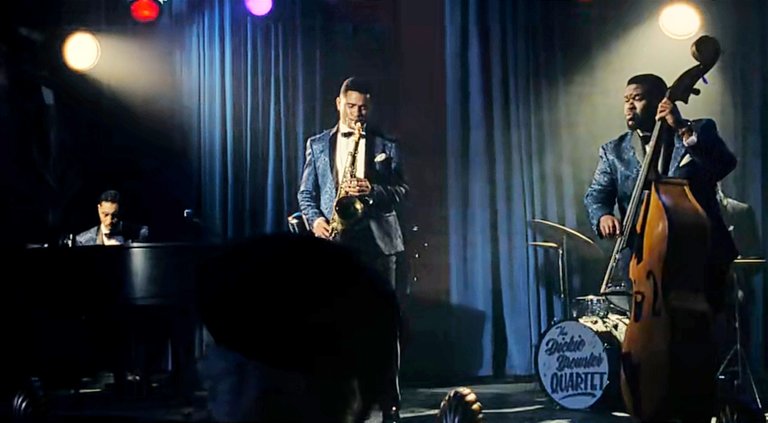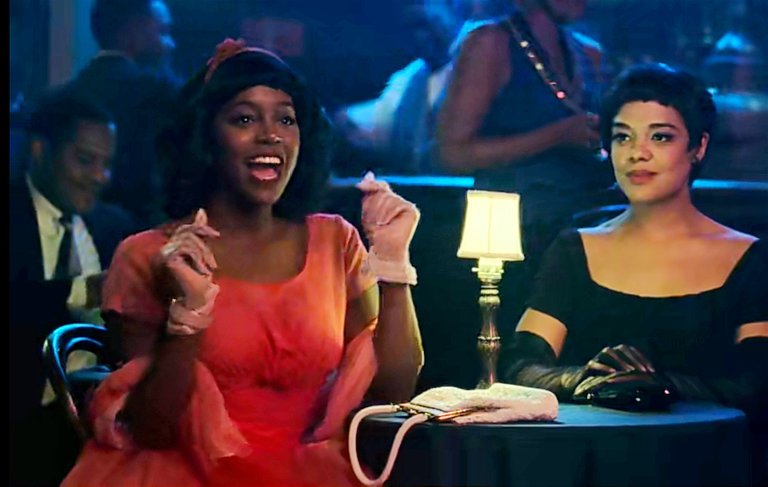 But there was an obstacle in their way —Sylvie was engaged to be married. Their feelings for each other could not be doused when they slept together. How would Sylvie cover up the evidence of her lovemaking with Robert? Could Robert move on without the love of his life?
My Review
I'll say this movie is fascinating as well as touching, thought-provoking and relatable. It beautifully and delicately presents the people of colour as real human beings —people who desire and pursue love, family and career.
The writer and director, Eugene Ashe, did an excellent job of throwing viewers back to the 1960s, a time when black culture was slowly rising in the United States. Being a period drama, I admired the outstanding clothing showcasing the fashion sense in that period, and the set designs that featured 1960s architecture, cars, and life generally. Also, the soundtracks comprising jazz, blues, pop and soul of the time were all on point!
Viewers are regaled with how people of colour made their mark specifically in music and television productions. It was also a time when very few women of colour were at the top of their careers and Sylvie (played by Tessa Thompson) perfectly delivered in this regard.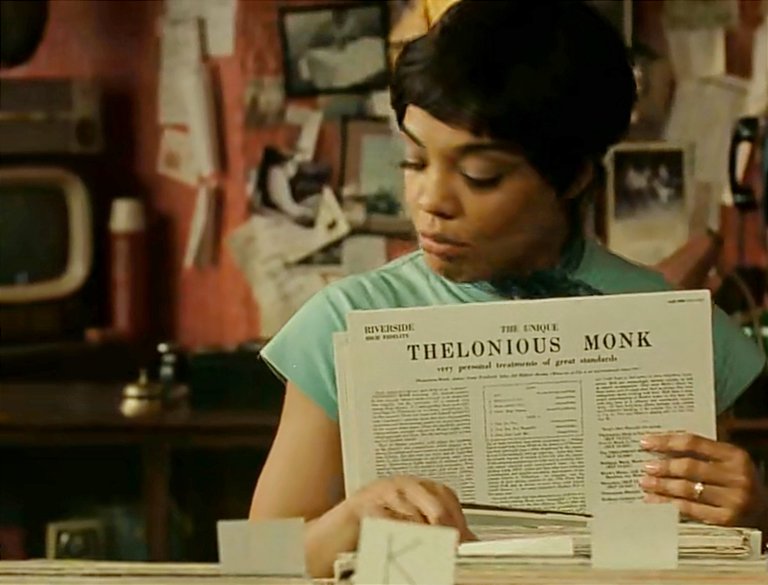 Sylvie is an admirable character in this movie. Despite how her relationship started with Robert, she did not allow it to stand in the way of her aspirations. I saw a character who knew what she wanted and went for it. Regarding her career, she loved to watch TV and when the opportunity arose to be a producer, she did not let her family life stand in the way.
The romance between Robert and Sylvie is beautiful. Both actors brilliantly played their parts such that viewers have no choice but to fall in love with them. I admire Robert in this respect. When he believed he was not good enough for Sylvie, he left so as not to disturb her career and she, realising this, went after him and brought him back home.
It was a thrilling way to end a movie that depicts that love is unselfish and may require a couple to make some difficult decisions.
The weekend is almost here. What movie will you watch? I recommend this romance period drama.
Thank you for visiting my blog.
Other images are screenshots from the movie
---
---