CineTv Contest: Fast and Furious 7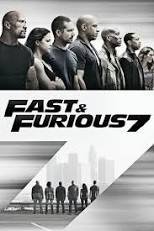 You wouldn't talk about vehicle movies without mentioning one movie. If you're to talk about vehicle movies without talking of Fast And Furious (the whole franchise) then you're not ready. I'm a big fan of the fast and furious. But there is one particular one I can't stop seeing and that's Furious 7.
The 7th Fast and Furious franchise is by far the best Fast and Furious to date. It's a film I'll never forget in my life. Do you want to know why? Because it was a truly action-packed and emotional farewell to the late Paul Walker. It was his final film in the Fast and Furious franchise, and it was the best Fast and Furious film ever made. I never expected to cry during a Fast and Furious movie.
The nerve wrecking mountain scenes, the car chases, the crazy monster looking cars, the jumping off the plane in a car, the stunts, the jumping off the skyscraper in a car to another skyscraper.
Wait, there's more: the tough-skinned mercenary Jason Statham, the fight scene between The Rock and Statham while Jason was looking for the team that crippled his brother. The sexy and beautiful Michelle Rodriguezis was also badass just like her counterpart Vin Diesel, Tyrese Gibson, and Ludacris with the comedic scenes. For me, every member of the cast was worth watching. Did I leave out the villain Djimon Houson and the lovely Nathalie Emmanuel, who also made her debut as a hacker?
Oh, and don't forget about James Wan (the director), who has worked on films such as Conjuring and Insidious. However, with this film, he demonstrates that he is also capable of directing an action film. Also, kudos to the CGI team.
Let's talk about the vehicles
The Dodge Charger Off Road, Plymouth Barracuda, and the slimy beast Lykan Hypersport were all favorites of mine.
The G-wagons, the big van with the guns by its side. Which car should I be exempt? None.
Plot
Dominic Toretto (Vin Diesel), Brian O'Conner (Paul Walker), and the rest of the team have split up to resume more normal lives after taking down the worldwide terrorist Owen Shaw. However, Owen's older brother, Deckard Shaw (Jason Statham), is eager to exact retribution. In return for helping to free a kidnapped computer hacker who has created a potent monitoring program, a cunning government agent promises to assist Dom and company take care of Shaw.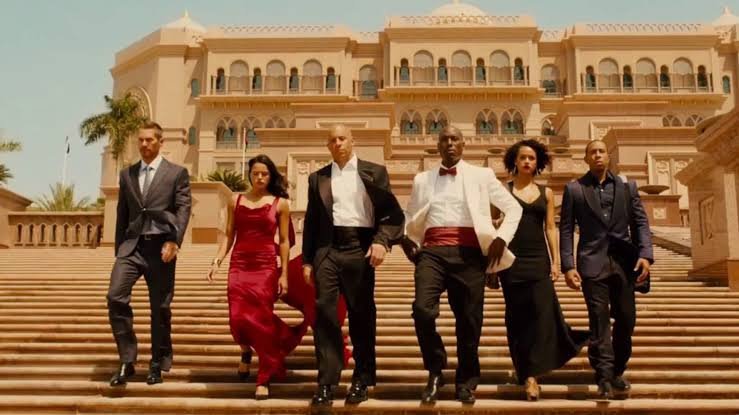 Source
Cast and Crew
Cast
Vin Diesel - Dominic Torreto
Paul Walker - Brian O'Connor
Dwayne Johnson - Hobb
Jason Statham - Deckard Shaw
Tyrese Gibson - Roman
Ludacris - Tej
Michelle Rodriguez - Letty
Natalie Emmanuel - Ramsey
Djimon Houson - Jakande
Director
James Wan
Writer
Chris Morgan
Producer
Neal H. Moritz
Vin Diesel
Michael Fottrell
Cinematographers
Stephen F. Windon
Marc Spicer
Music
Brian Tyler
Distributed
Universal Picture
Released on
April 1, 2015
Running time
137 minutes[1]
Language
English
Budget
$250 million
This film is an exhilarating adrenaline rush. You should absolutely see it.
This is a contest on CineTV you too can join here.
---
---