Movie Star Of The Week: Meg Ryan.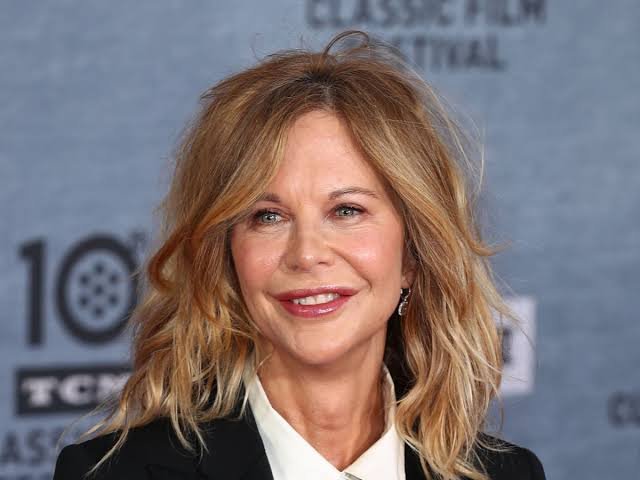 source
Margaret Mary Emily Anne Hyra AKA Meg Ryan (born November 19, 1961) is an American actress. She made her debut in the drama film Rich and Famous. Later, in 1982, she joined the cast of the CBS soap opera As the World Turns, and in 1989, she starred in the romantic comedy When Harry Met Sally, which brought her widespread attention and her first Golden Globe nomination. During the mid-1980s, she also had supporting roles in films such as the box office hit Top Gun.
The blonde with blue eyes movie star of the week reigned supreme In the 1990s, as the queen of romantic comedies.
I recall her for her blond hair, blue eyes, and baby smile, as well as the fact that she was very cute and excelled at these roles. I didn't watch her movies as a kid, but as an adult, I've seen most of them and I think I liked them, especially "When Harry Met Sally." However, in my humble opinion, she delivered a stellar/top notch performance in the film When a Man Loves a Woman (1994).
She obviously isn't a face to behold on our TV screens any longer as she grew older because age seemed to stop her from acting. Although there have been rumors about why she hasn't been seen in movies in a while. This is due to her botched plastic surgery.
She was probably trying to keep up with the beautiful face and keep getting roles as she aged, then she opted for a botched surgery, and now she isn't the face people want to see.
We can't and shouldn't hold it against her. It's what comes with the business. By the age of 34 (and sometimes younger), an actress is no longer being offered viable, interesting roles. Instead, they are restricted to supporting roles.
Am I a fan?
Well I would like to sit on the fence on this one. And that means I'm neither a fan or hater. I'm in-between. In the gap. Just like filling the space. No doubt she is good but I'm not sure if I'm a fan.
---
---