My Top Ten Action Movie So Far In 2022

I've always wanted to do something like this. Let people choose from my catalog of great movies I've seen and loved. And in today's article I'm gonna let you all into my movie love- life 😂.
Okay, there's one other thing I've always wanted to do ever since I started writing movie reviews too and that's counting down from the least to the best of the movies. So here you have it.
From the least to the top my Top Ten Action Movie So Far In 2022.
10. Man from Toronto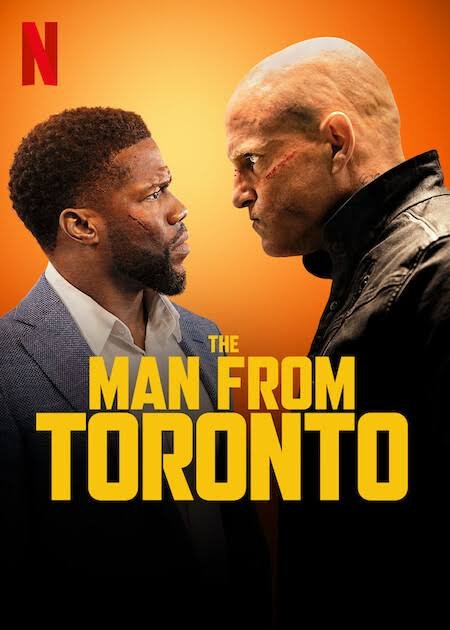 Source
Okay I felt like the makers of this movie were trying to give the Central Intelligence kinda feel in this movie. Although they actually did not get there because the chemistry between Kevin and Harrelson was below the belt, giving the movie a drag- along feel. But it made my list because it's a fun movie, with a decent plot and great combination of action and laughs. But note that this movie was never meant to be an Oscar contender, It's a combination of action and comedy.
Plot
Teddy is a failed internet athletic instructor who tries to sell his idea of "non-contact boxing" to a local gym but rejects it because it is stupid.
Teddy plans a surprise birthday celebration for his wife, taking her to a day spa..
9. Day Shift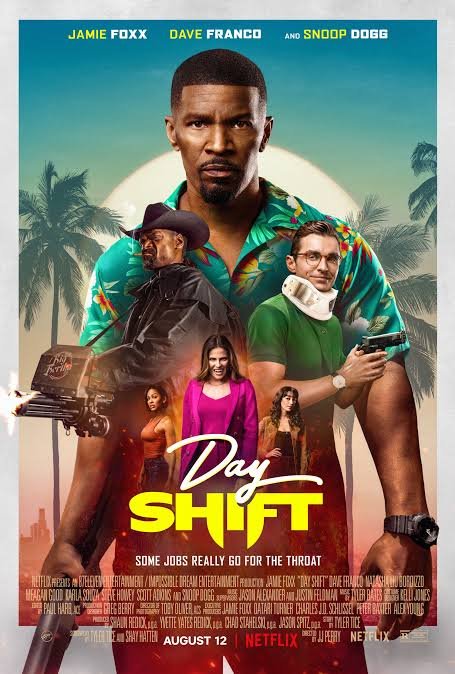 Source
Looking for some crazy vampire action?Jamie Foxx and Snoop Doggs got you one with Day shift. And oh l, it's got appearances by the martial artist himself Scott Adkins. Highlight for me in this movie was the fight scene with Bud and the Nazarian brothers. The fight choreography of the Nazarian brothers was great. But it sure get your adrenaline pumping.
Plot
Bud (Jamie Foxx) is a down-on-his-luck guy who harvests vampire fangs for money. Bud's day job becomes a little more complicated when he learns that his ex-wife intends to relocate their young daughter out of state if he doesn't pay $10,000 for her private school over the weekend.
8. Adam Project

Source
Yeah I've wanted to write a review on this movie. You're probably wondering why, well it's because it's Ryan Reynolds baby!.
I've been a big fan of his for years now and am I dissatisfied with any of his movies yet? Hell no! And the Adam Project is another big bang for me. Imagine meeting your older self, imagine trying to save the world with your younger self. I can't stop imagining because If I'm privileged I'll want to meet my younger self. There's a whole lot of advice I want to tell him, like invest in Bitcoin early 😂.
Well that aside, I can't forget the futuristic aircraft in this movie and the weapons and they idea that when you're killed in a timeline you shouldn't be, you just turn to dust and vanish. Great stunts by the way, and nice cinematography. I also loved the music's. If you're a lover of hot/slow action you should see this.
Plot
A rogue time-traveling fighter pilot Adam Reed accidentally crashes lands in 2022, with two missions to find his missing girlfriend and save the world. When his weak DNA due to an injury couldn't start up his aircraft, Adam is left with no option than to team up with his 12-year-old self for a mission to save the future.
7. Dr Strange: Into The Multiverse of Madness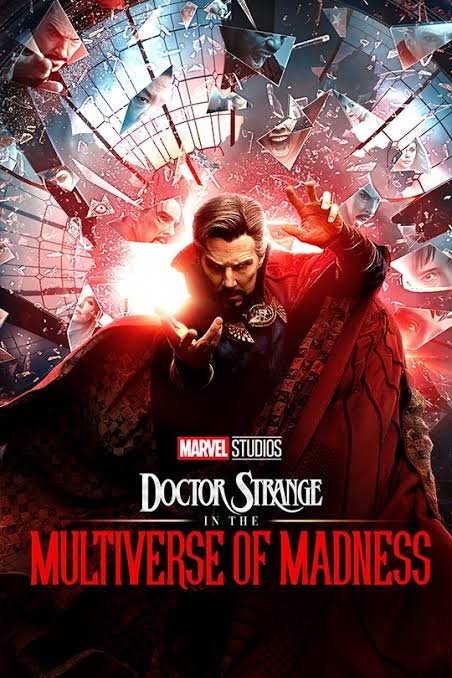 Source
Marvel tries to show its badass-ness in this particular movie. Imagine having to travel to different multiverses and having the opportunity to see yourself and also fight with yourself. And yes one of the Avengers turned villain in this movie. So sad right?. If you've not seen this particular movie you should.
Plot
In order to save a mysterious adolescent girl from his dreams and battle multiple threats, including other-universe versions of himself who threaten to wipe out millions across the multiverse, he must travel through time. Doctor Strange teams up with a teenager who can easily travel across multiverses.
6. Bullet Train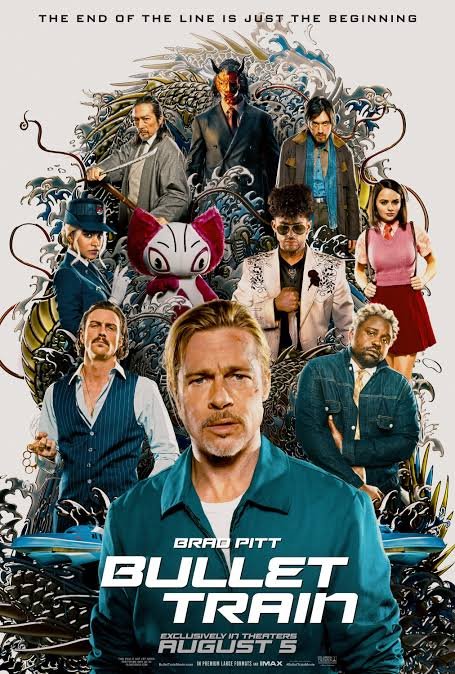 Source
Okay, I didn't understand the plot of this film at first. It was all very confusing at first, but after my second viewing, I gradually began to understand the plot. Did I forget to mention that the actions in this move were insanely insane? Despite the fact that the brothers in the film were died, I enjoyed them. I was curious as to why Ladybug, an assassin, despises guns. Isn't it crazy? He comes to a gunfight with his fist.
Plot
Ladybug, an unlucky assassin who has had so many failed assignments, tries to do this job quietly, but fate has other plans for him. Five other assassins from around the world, all linked in some way to one goal, were in the bullet train for the same reason Ladybug was. Ladybug tries to solve the mystery as chaos ensues.
5. Jurassic World; Dominion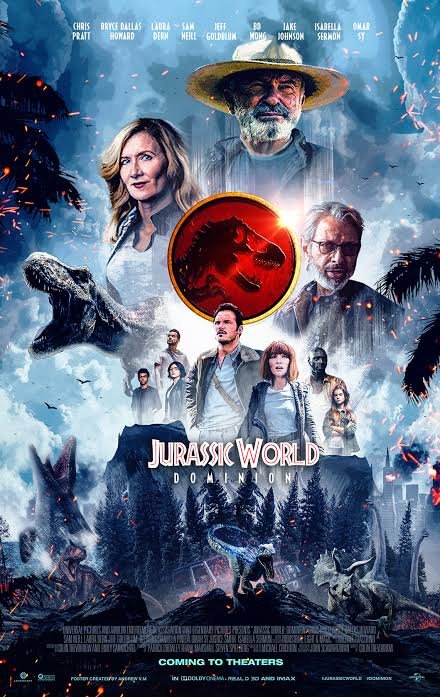 Source
If you enjoy the Jurassic Park series, you should not miss this film. Great cinematography, CGI, and VFX, and the dinosaurs were more lifelike than real-life dinosaurs. At one point, I wondered if the dinosaurs had been resurrected just for this film. And the sound effects were insane. Believe me you should see this movie.
Plot
While Alan Grant and Ellie Sattler reunites and tries to expose a conspiracy with Ian Malcolm government approved research facility Biosyn. Owen Grady and Claire Dearing goes on a dating rescue mission in the facility too. The both parties meet and tries to escape dinosaur that had gone rogue.
4. The Woman King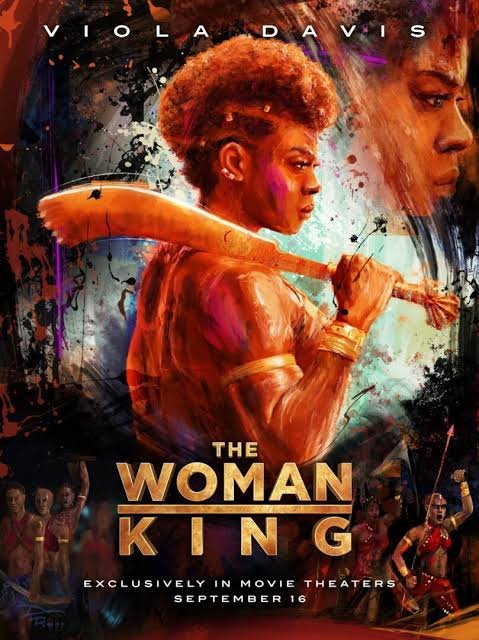 Source
This film was reviewed by me in this community. You can look into it. This was a film that I thoroughly enjoyed seeing in the Cinema. The fact that the main characters are all women impressed me and demonstrated that women can do better than men. Did you also know that the villain was played by a Nigerian actor?
Plot
The film focuses on the kingdom of Dahomey, one of West Africa's most powerful states in the 18th and 19th centuries, and is loosely based on actual historical events. The Agojie, an all-female army led by a fearsome general named Nanisca, guards the King and his vast fortune. General Nanisca trains the next generation of recruits to fight an enemy determined to destroy their way of life.
3. Black panther: Wakanda Forever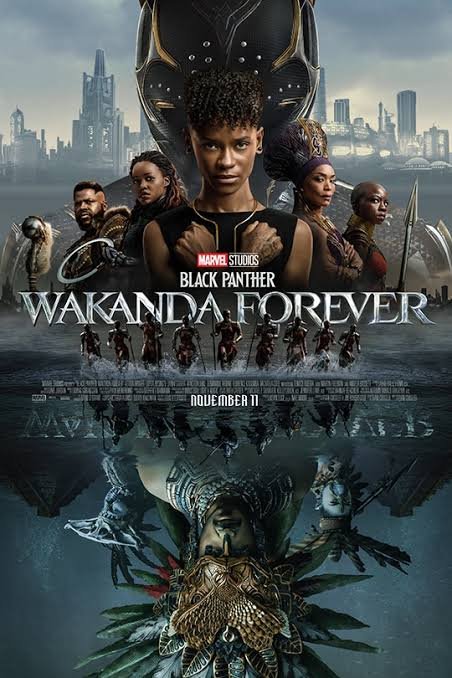 source
I was in tears after seeing this movie. It felt like a tribute to the late Chadwick Boseman. I don't want to talk much here so I'll just go straight to the plot.
Plot
T'Challa was killed by a deadly virus, though this was shown off-screen. While Wakanda is in mourning, Namor and other countries attempt to steal Wakanda's Vibranium. In the aftermath of King T'Challa's death, Queen Ramonda, Shuri, Okoye, and M'Baku must fight to protect their country from intervening world powers.
2. Ambulance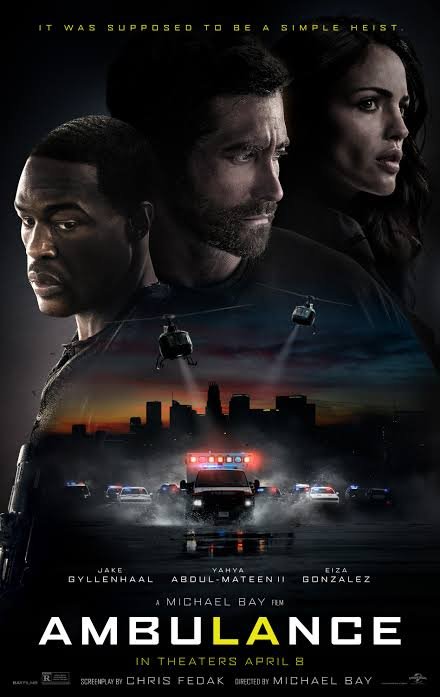 Source
You'll agree that when it comes to unbridled action, no one does it better than Michael Bay. Wait, did you know he also directed the action-packed 2019 film 6 Underground? That's how badass he is as a director. And "Ambulance" is a film that delivers nonstop action from beginning to end. That means goosebumps and a rush of adrenaline. Actually, this should have been my number one film, but it didn't get the same replay time from me as the gray man, so I chose it as my second.
My favorite line in the movie and the highlight was when Danny tried getting himself and his brother in a difficult situation and he says.
"I know you want to do this and I want to do that. You wanna go left and I wanna go right.. GO LEFT!"
Plot
Will Sharp, a veteran, couldn't afford to pay for PTSD medications on top of his wife's $230,000 surgery. He seeks assistance from his half-brother Danny. Danny drags Will into his new bank heist, which ultimately goes horribly wrong. They had no choice but to hijack an ambulance carrying EMT Cam Thompson and injured police officer Zach in order to flee.
1. Gray Man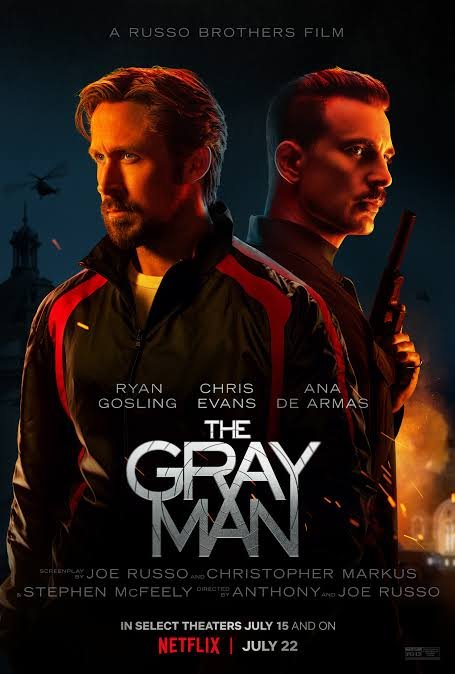 Okay, I wouldn't lie to you. I have the movie downloaded on my phone and I've seen this movie no less than 12 times this year and I can't get enough. The action in the movie is top notch. Would you believe it if I tell you that the final battle wasn't my best part of the action but my best part was the scene from the city square where Six is handcuffed to a chair that leads to the car chase. That was the highlight of this movie for me and I just can't get enough. Great acting and directing. Nice cinematography too.if you need the never ending adrenaline pumping feeling then go see this movie.
Plot
Six, a highly skilled assassin in the CIA's Sierra program, unearths a deep secret within the agency, incriminating information on Carmichael, a senior CIA operative, after he murders a fellow Sierra member, Four. Six now on the run from the CIA and pursued by sociopathic agent Lloyd Hansen. Six must fight his way to safety with the help of two other agents, Dani Miranda and handler Donald Fitzroy.
---
---