[ES| EN] Let's talk about I Origins [Opinion] Science or signals. 🔥Spoiler alert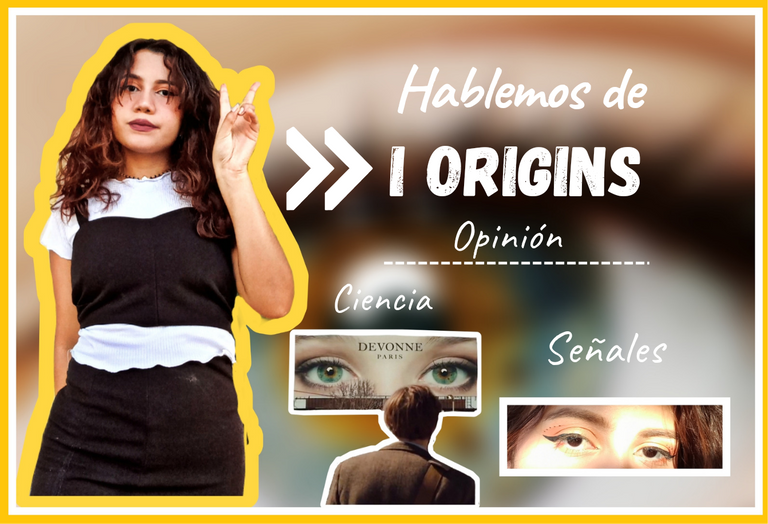 ---
Muy buenas mis queridos lectores, espero que se encuentren excelente el día de hoy . Amigos en esta oportunidad me encuentro algo emocionada por compartirles mi opinión al respecto de esta película que debo mencionar que ya es la segunda vez que la vuelvo a ver este AÑO, porque la he visto varias veces, pero justo este año ya la he visto 2 veces en un corto lapso de tiempo y puedo decir que la he interpretado de diferentes formas .
Espero que les gustes muchom y si ya la vieron me gustaría saber su opinión al respecto.
Sin más nada que decir, comencemos .
Very good my dear readers, I hope you are feeling great today. Friends, this time I am a little excited to share with you my opinion about this movie that I must mention that this is the second time I see it again this YEAR, because I have seen it several times, but just this year I have already seen it 2 times in a short period of time and I can say that I have interpreted it in different ways.
I hope you like it a lot and if you have already seen it I would like to know your opinion about it.
With nothing more to say, let's start .

---
Antes de profundizar quiero dejar una Sipnosis para aquellos que no la han visto y les pueda llamar la atención, porque prefiero que lean la premisa antes de que vean un trailer (No lo recomiendo, muestran mucho) así que tu persona que esta leyendo esto si te llama la atención este film entonces te recomiendo que vayas a verla y después vengas a debatir conmigo.
Sinopsis:
Ian Gray, un estudiante de biología molecular especializado en la evolución del ojo humano, conoce a una misteriosa mujer cuyo iris es multicolor. Años después, su investigación lo lleva a hacer un descubrimiento asombroso que podría cambiar la forma en que percibimos nuestra existencia.
Ficha :
Fecha de estreno inicial: 18 de enero de 2014
Director: Mike Cahill
Año: 2014
Fotografía: Markus Förderer
Idioma(s): Inglés
País: Estados Unidos
Alerta de SPOILER.
Para aquellos que ya han visto esta producción conocen de que va la película. Se trata de un chico que conoce a una Joven en una una fiesta de Halloween, lo único que observa el son sus ojos, por lo que queda encantado por el color de su iris, pero después de un inconveniente ella se va sin decir nada, días después el busca saber sobre ella, pero no encuentra nada porque no obtiene información relevante para saber quien era, hasta que un día recibe señales que la llevan hacia ella .
Before going deeper I want to leave a Synopsis for those who haven't seen it and it might catch their attention, because I prefer you to read the premise before you watch a trailer (I don't recommend it, they show a lot) so you who are reading this if this film catches your attention then I recommend you to go see it and then come and debate with me.
Synopsis:
Ian Gray, a molecular biology student specializing in the evolution of the human eye, meets a mysterious woman whose iris is multicolored. Years later, his research leads him to make an astonishing discovery that could change the way we perceive our existence.
File :
Initial Release Date: January 18, 2014
Director: Mike Cahill
Year: 2014
Cinematography: Markus Förderer
Language(s): English
Country: United States
Alert de SPOILER.
For those who have already seen this production know what the movie is about. It is about a boy who meets a young woman at a Halloween party, the only thing he observes are her eyes, so he is enchanted by the color of her iris, but after an inconvenience she leaves without saying anything, days later he seeks to know about her, but finds nothing because he gets no relevant information to know who she was, until one day he receives signals that lead to her.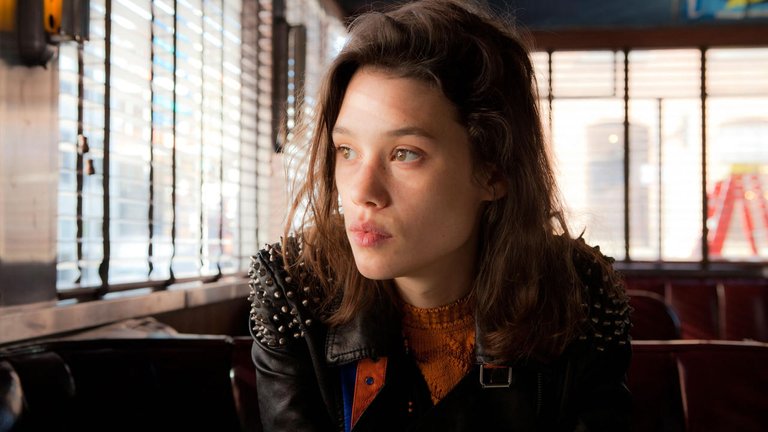 ---
---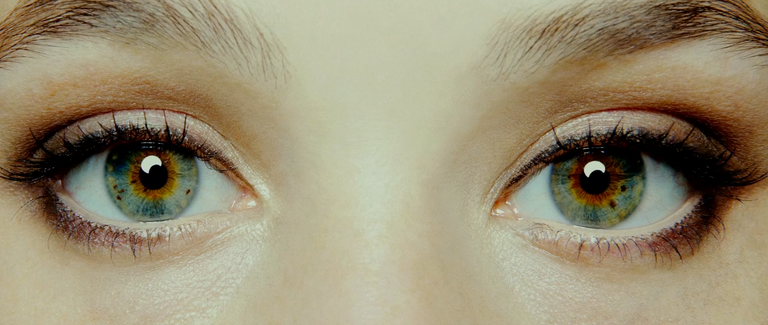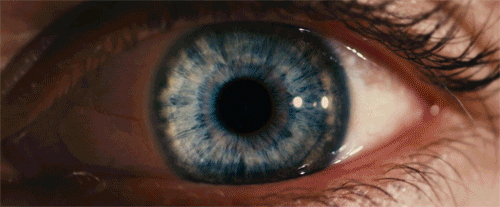 ---
Fotografía y soundtrack.
La fotografía de esta película es una preciosidad visual, los escenarios son increíbles, sobre todo muestran la belleza de los ojos y los detalles más insignificante, las señales que se ven reflejado en los personajes y los colores tenues que se ve reflejado en el tema de la ciencia, mientras que cuando habla Sofi, los colores son más vivos. La paleta de colores es bastante llevadera a la trama . La fotografía es perfecta .
Soundtrack 10/10 es una parte fundamental en la película porque hace que esta sea una obra de arte, me gusta la canción por la cual estos personajes se conocen que es ; "the Dø - Dust it off" y la que pasan al final cuando Ian ve a la niña llorar porque no quiere subir al ascensor, en esa escena te da un escalofrío y ganas de llorar, la canción es ; "Motion Picture - Radiohead" ambas canciones las conservo desde que la vi por primera vez .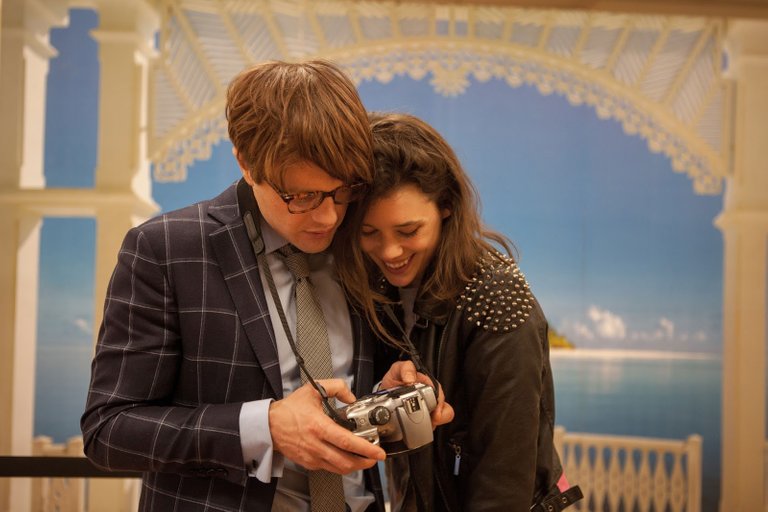 ¿Cambia la perspectiva de mis creencias?
Como mencioné antes, no lo hace, no niego los hechos que se han descubierto, se que mis creencias o por lo que decidí creer es algo que me genera paz y me hace bien no es la única verdad que existe, no cambia mi perspectiva pero si abre mi mente a aceptar los hechos tangibles .
¿Vale la pena este film cinematográfico?
Si lo vale, por mil, la vería muchas veces y me causaría la misma sensación que sentí cuando la vi por primera vez . La última vez que la vi, lo hice con una persona que cree en la Ciencia y la verdad quedo bastante desconcertado y confuso, pero sin dudo pudimos debatir de una forma bastante sana que al final concluimos con la frase que menciona en la película.
"¿Serias capaz de aceptar o cambiar tus creencias por los hechos u señales? "
Eso fue todo amigos, la verdad ame demasiado hacer este posh, es una película que me gustó mucho y que en definitiva necesitaba dar mi opinión al respecto.
Espero que les haya gustado, nos vemos en la próxima, se les quiere.
Photography and soundtrack.
The photography of this film is a visual beauty, the scenery is incredible, especially the beauty of the eyes and the most insignificant details, the signs that are reflected in the characters and the subdued colors that are reflected in the theme of science, while when Sofi speaks, the colors are more vivid. The color palette is quite bearable to the plot . The photography is perfect.
Soundtrack 10/10 is a fundamental part of the film because it makes this a work of art, I like the song by which these characters know each other which is ; "the Dø - Dust it off" and the one that happens at the end when Ian sees the girl crying because she does not want to go up the elevator, in that scene gives you a chill and want to cry, the song is ; "Motion Picture - Radiohead" both songs I keep them since I saw it for the first time .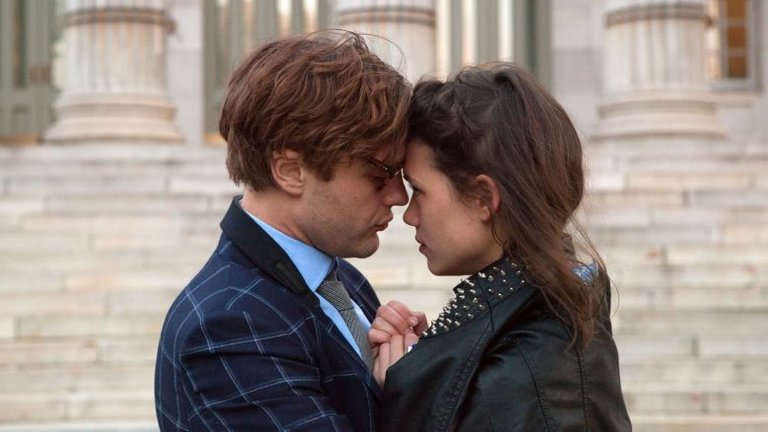 Does it change the perspective of my beliefs?
As I mentioned before, it does not, I do not deny the facts that have been discovered, I know that my beliefs or what I chose to believe in is something that brings me peace and does me good it is not the only truth that exists, it does not change my perspective but it does open my mind to accept the tangible facts .
Is this film worth it?
Yes it is, by a thousand, I would watch it many times and it would cause me the same sensation I felt when I saw it for the first time. The last time I saw it, I did it with a person who believes in Science and the truth is that he was quite puzzled and confused, but without a doubt we were able to debate in a quite healthy way and at the end we concluded with the phrase mentioned in the film.
"Would you be able to accept or change your beliefs because of facts or signs? "
That was it folks, I really loved doing this posh, it's a movie that I liked a lot and I definitely needed to give my opinion about it.
I hope you liked it, see you in the next one, I love you.
---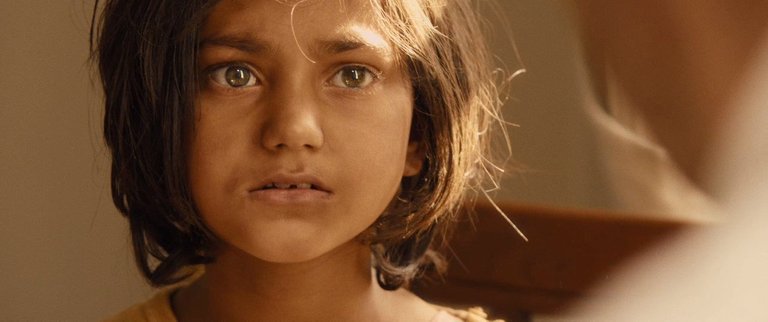 Traducido en: DeepL
Portada hecha en Canva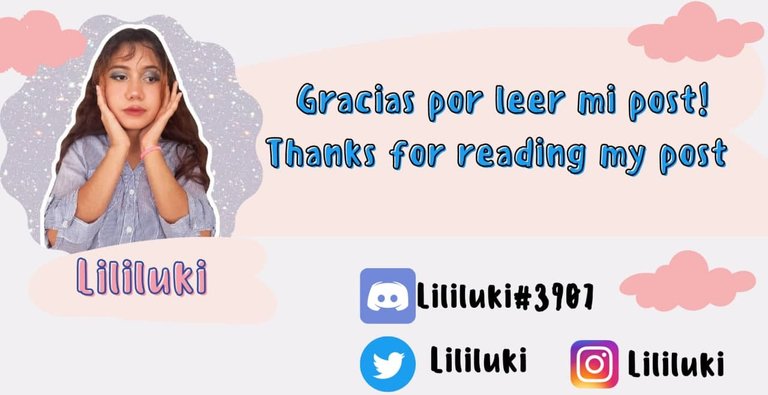 ---
---
---