When STAR WARS came to Málaga, Spain
Hi all 👋🏻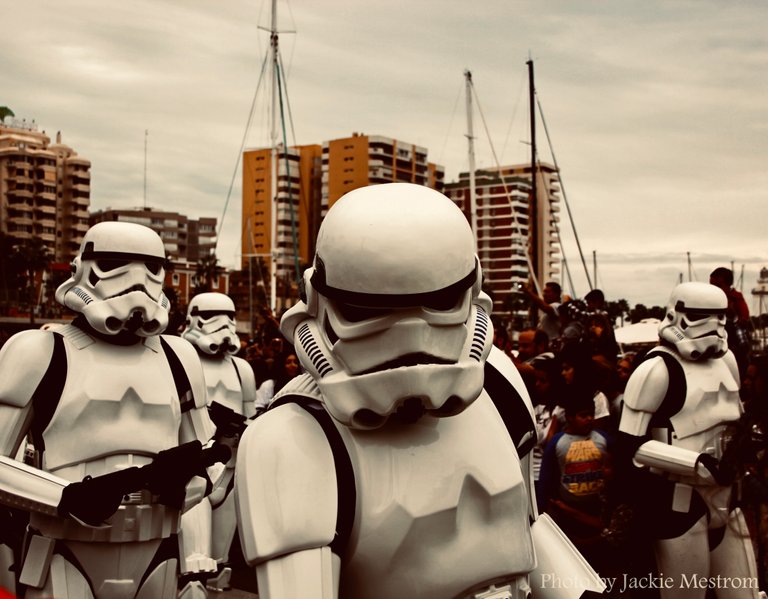 Today I want to share with you a selection of photographs I took, with my (late) Canon eos 550D, when a STAR WARS parade was held in Málaga, Spain ~ October 2015.
The imperial troops of the 501st legion visited Málaga and they went through the streets in a Parade and gathered later in the evening in the Plaza de Constitución with music and speeches : For donations and help towards Mission Luis Olivares.
It was an unique sight and I still remember it well.
Seeing some of my favourite characters walking in Málaga. I'm a Star Wars fan… not a big one but still a fan… so how could I not go and watch 😉😎 at this time I was living in Málaga so it was just a walk down the road for me.
Let's not keep you waiting…
Here is my selection of photographs.
I let most of them tell their own story!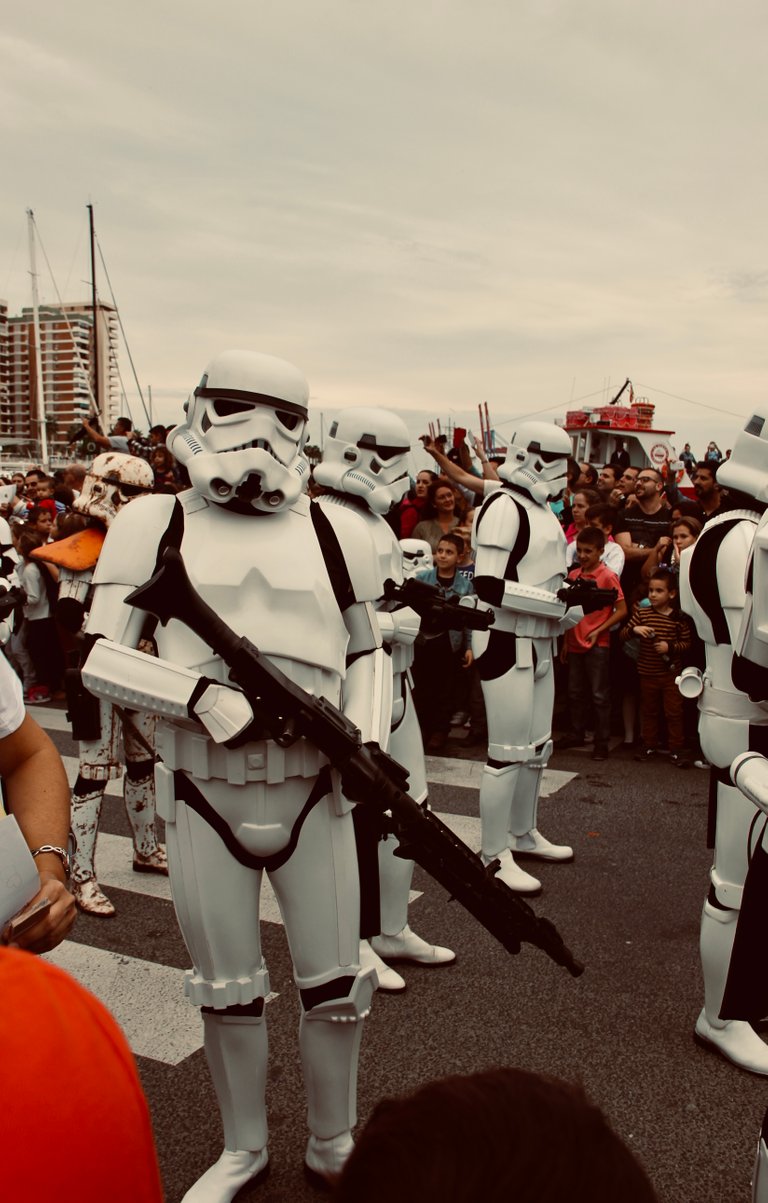 As you can see; Some did really pose for me 😉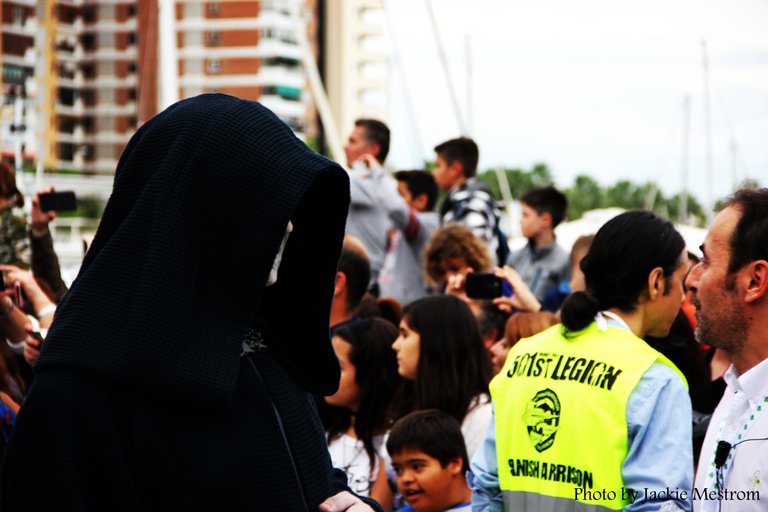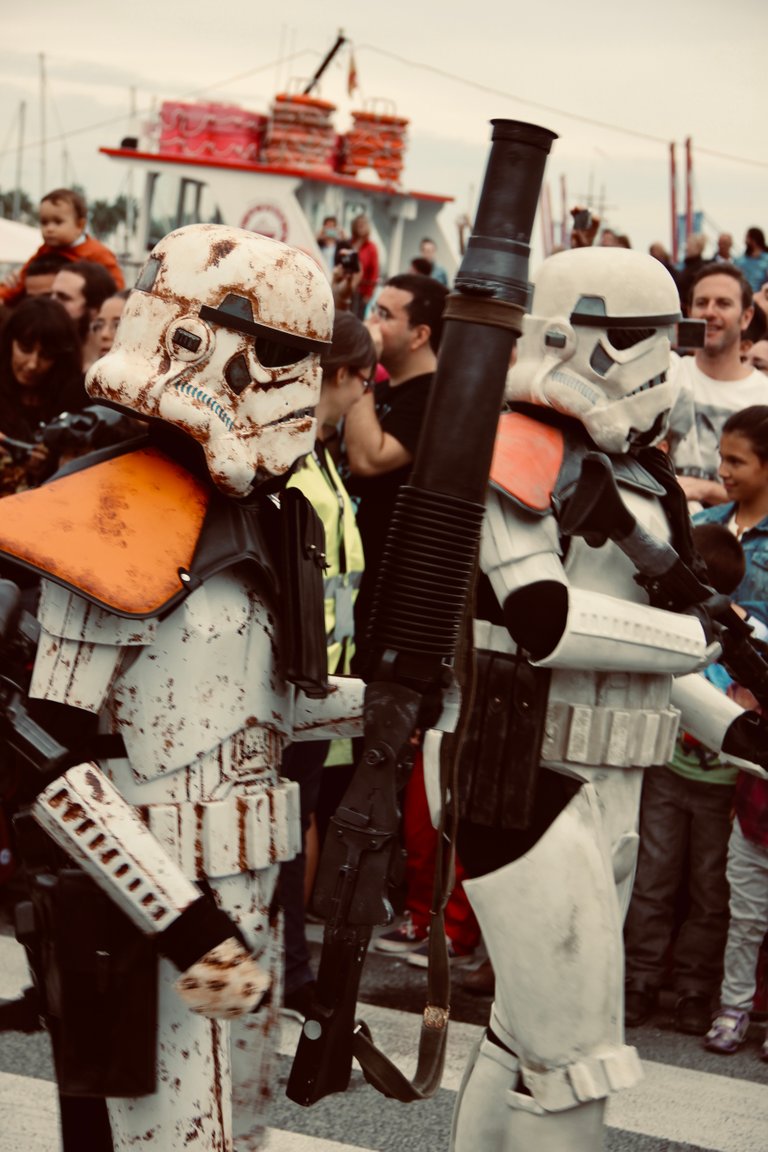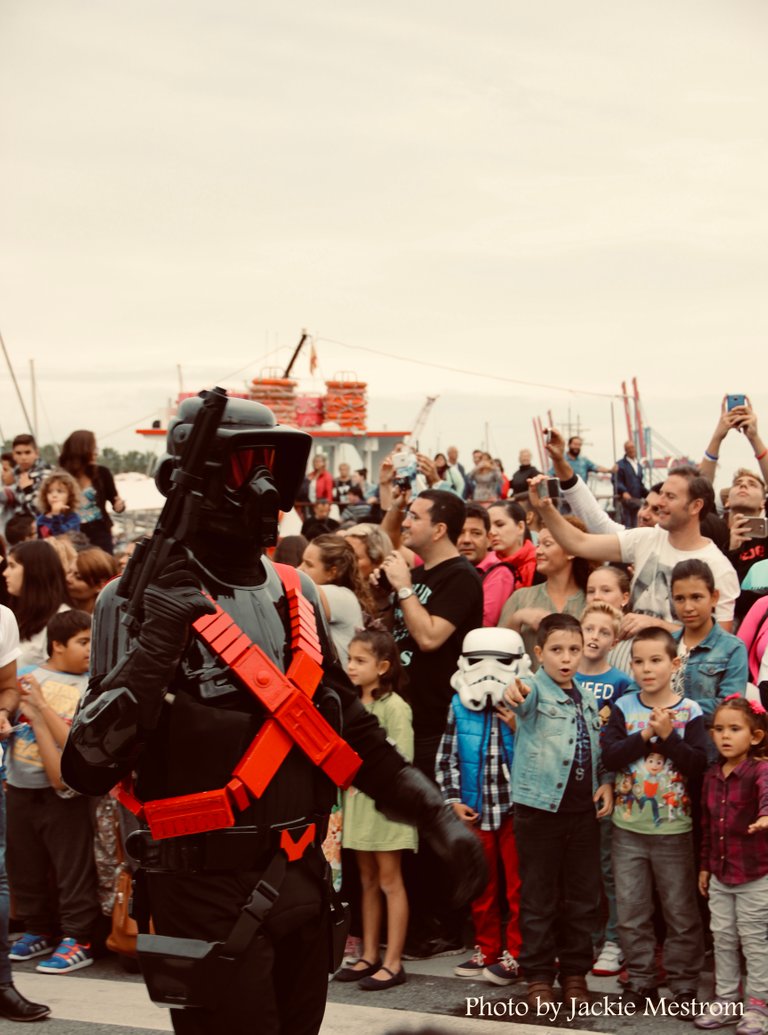 The location here is next to the port of Málaga, Muelle Uno.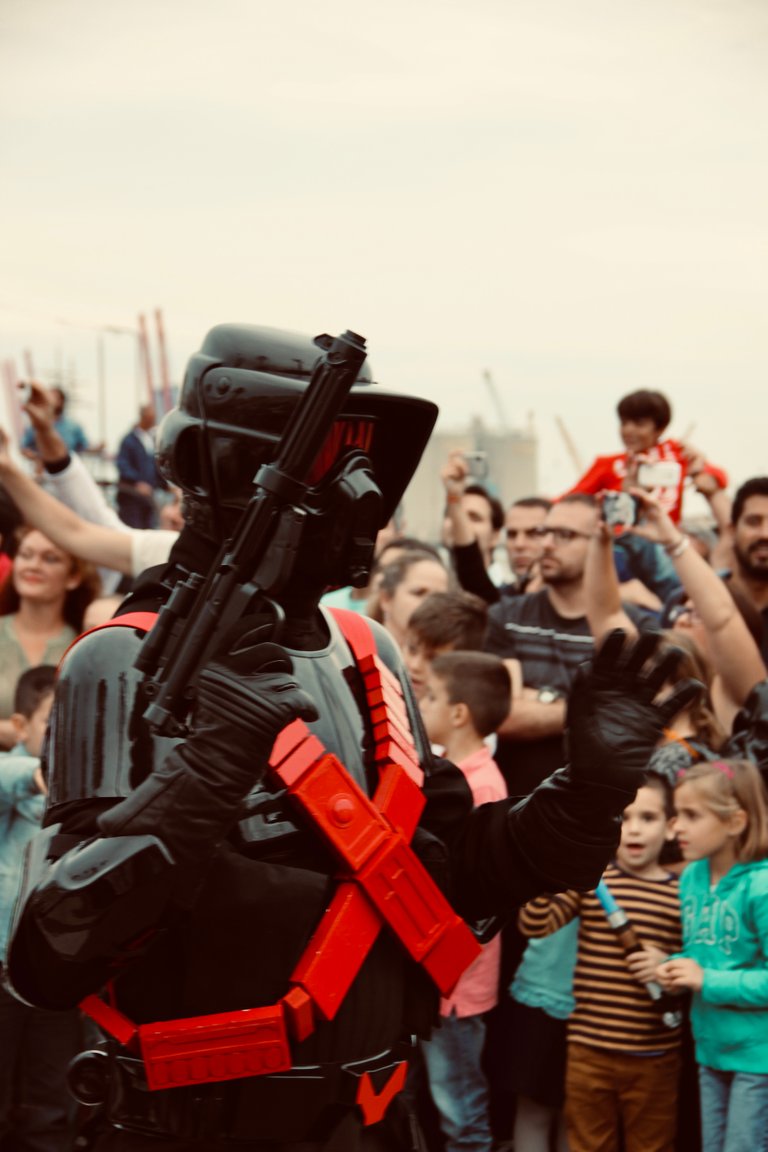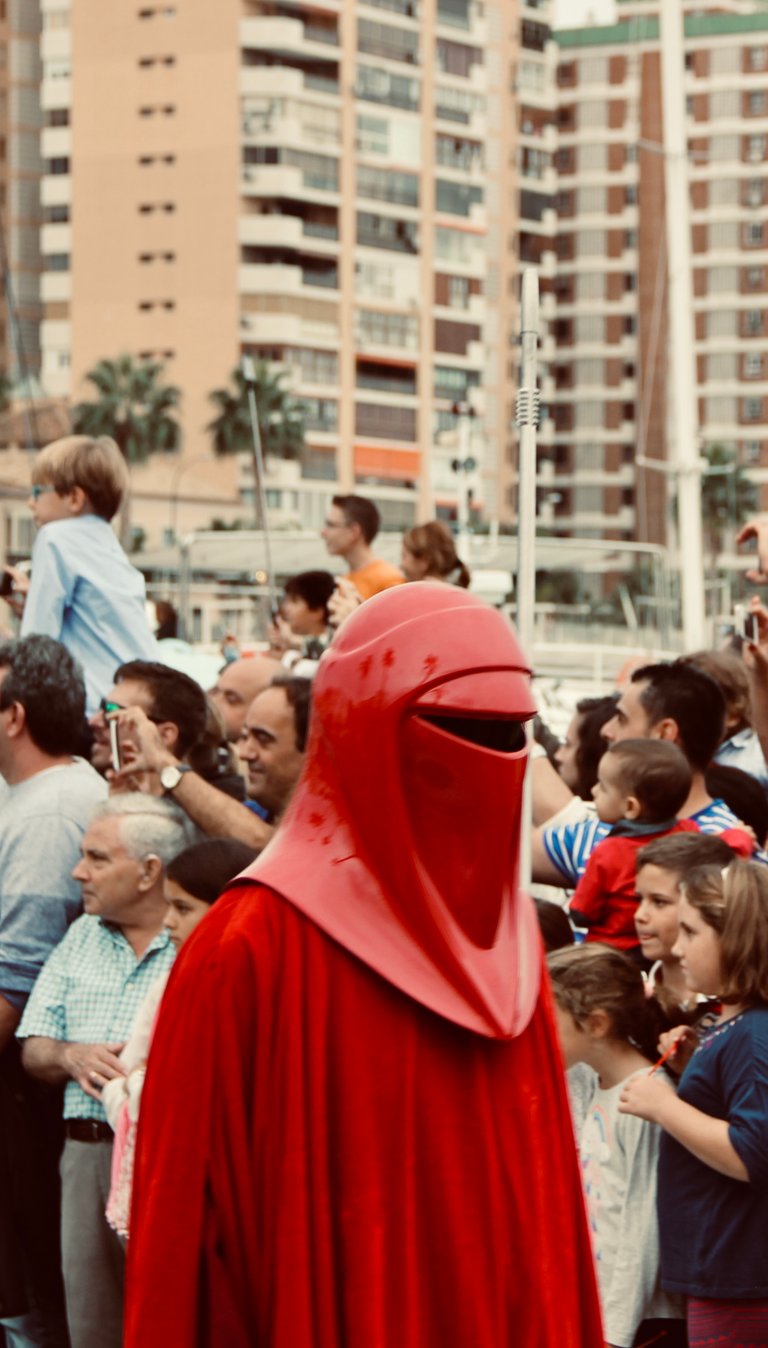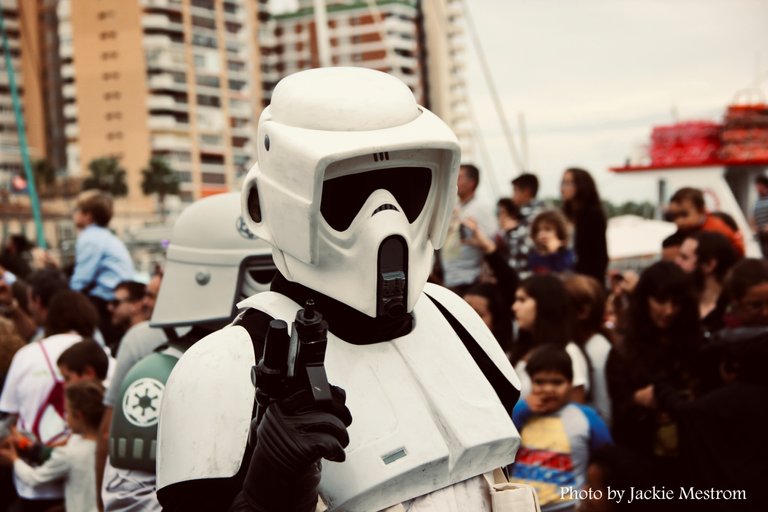 Smile 😁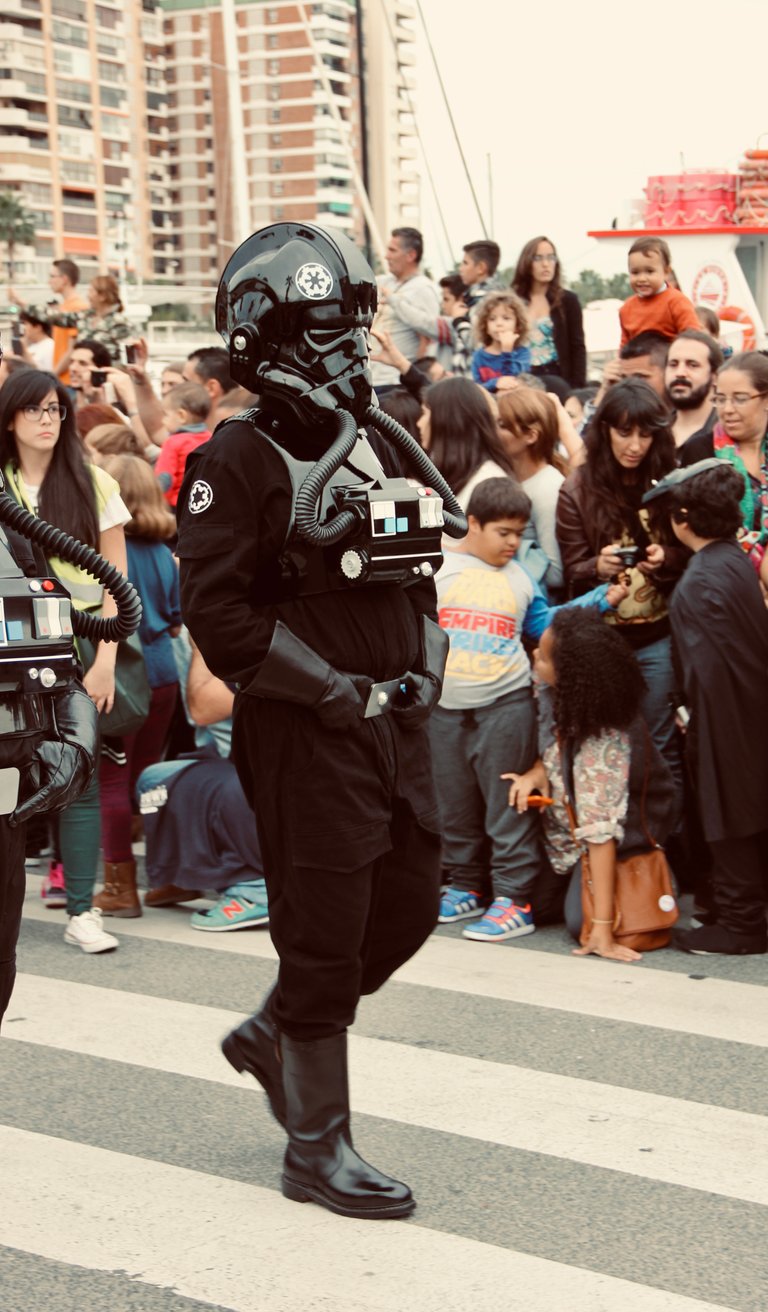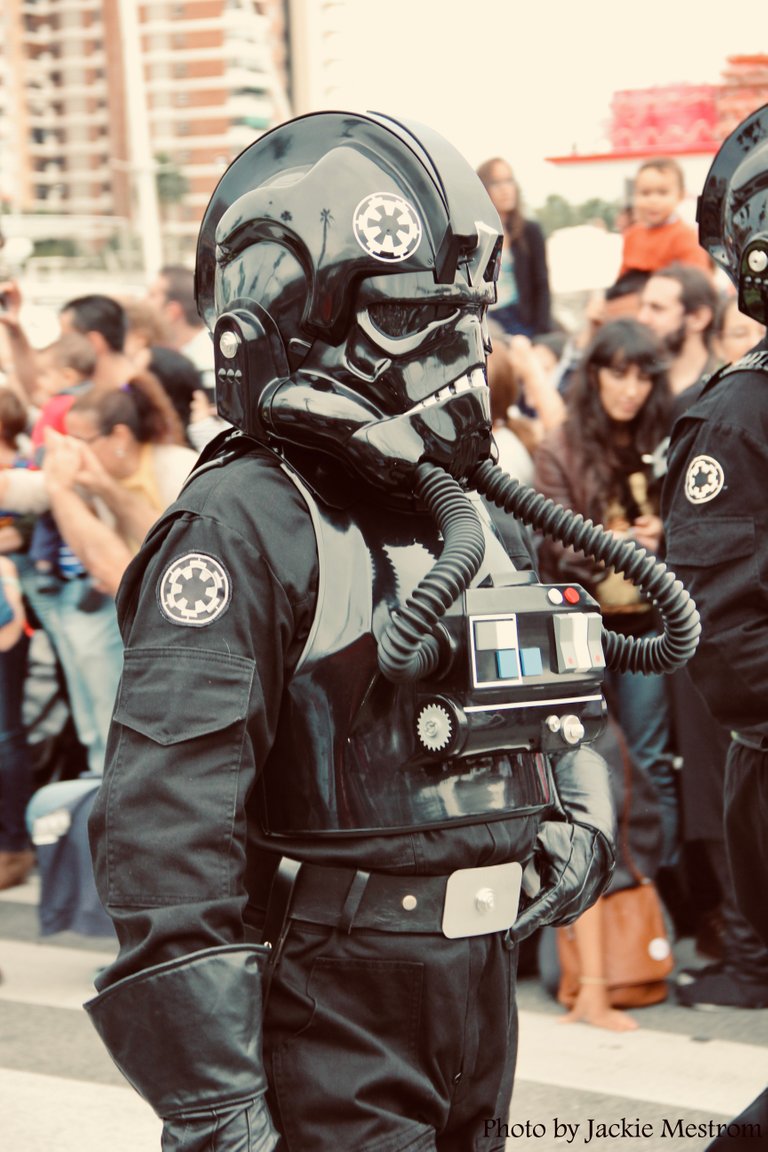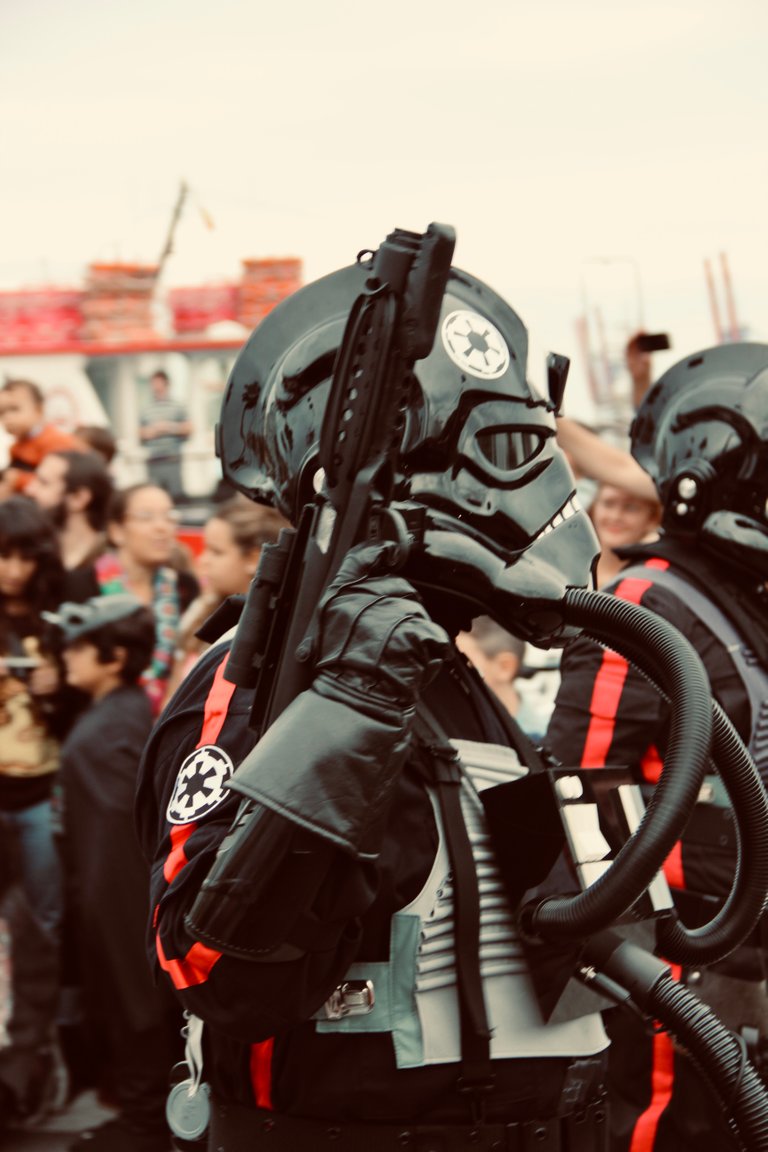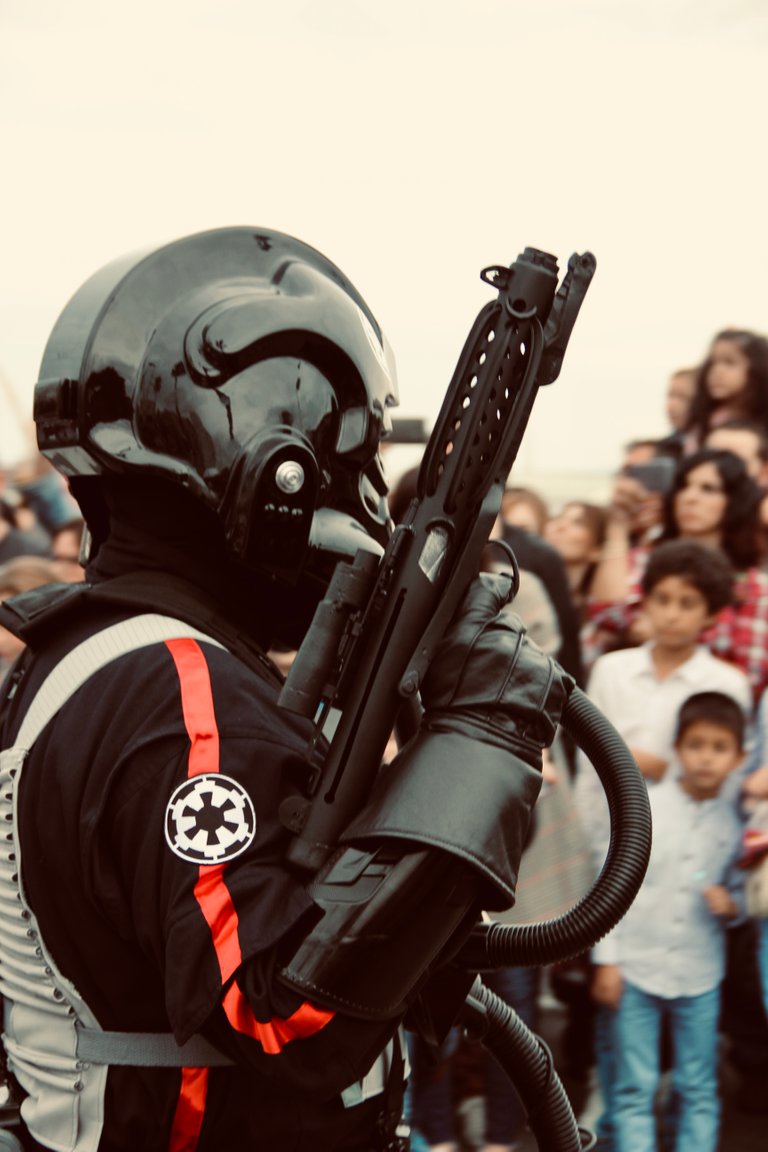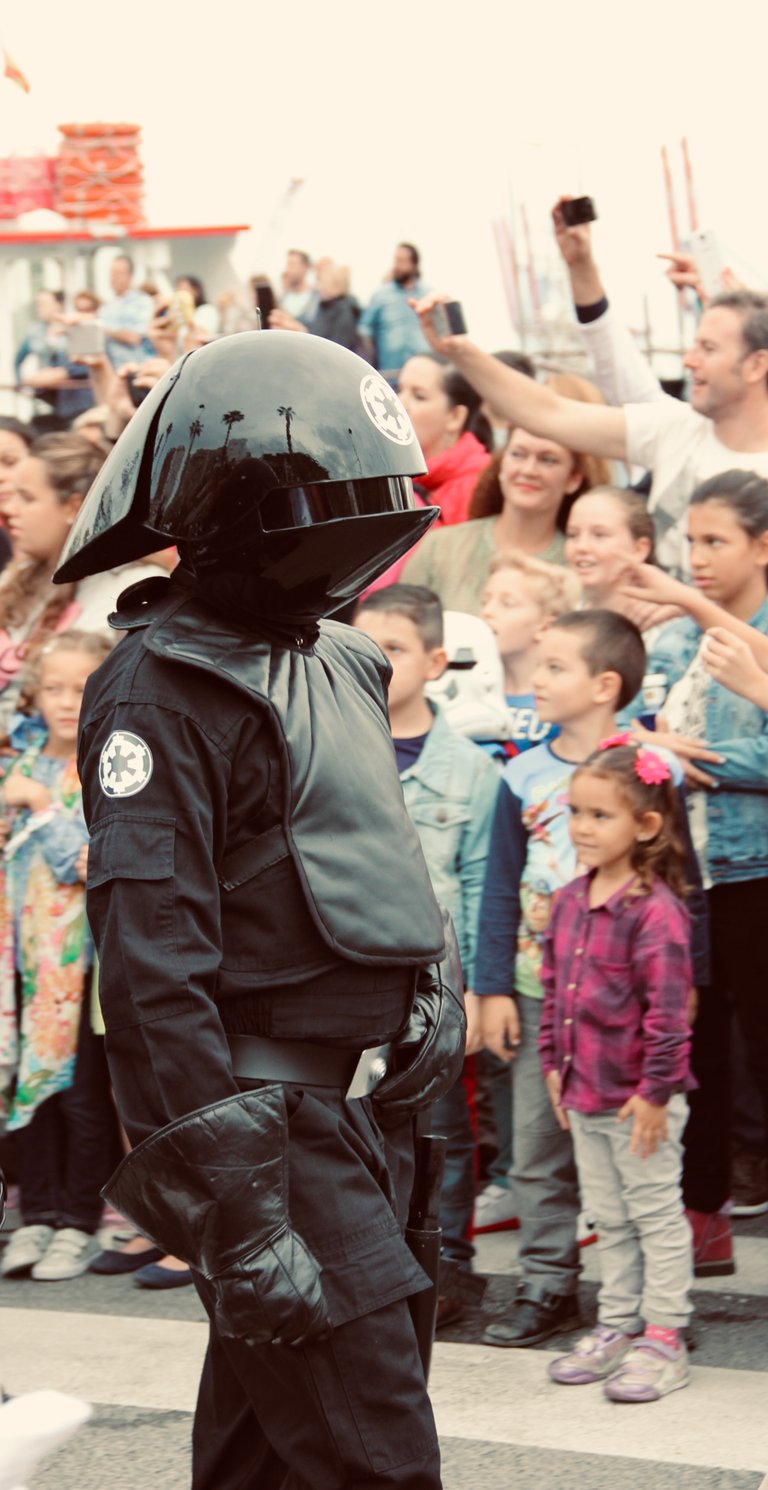 The uniforms are just so cool… and because they all wear masks… it is almost as if the real characters are walking by 😎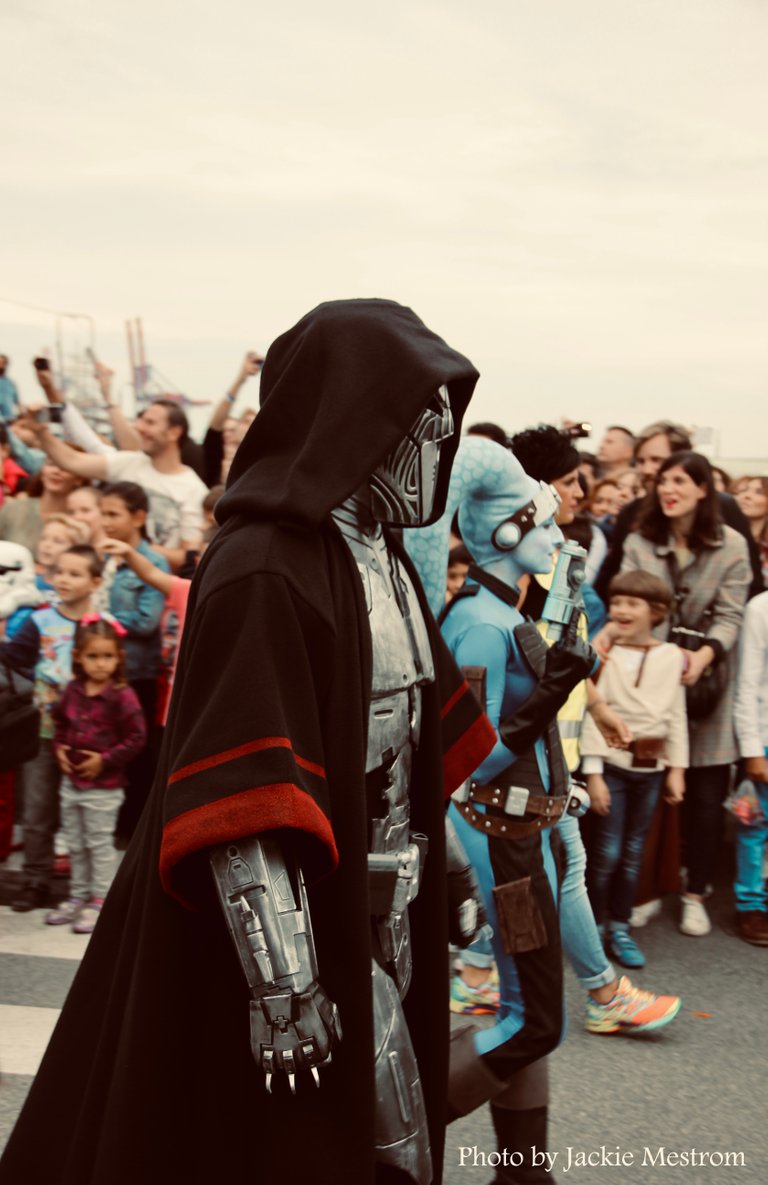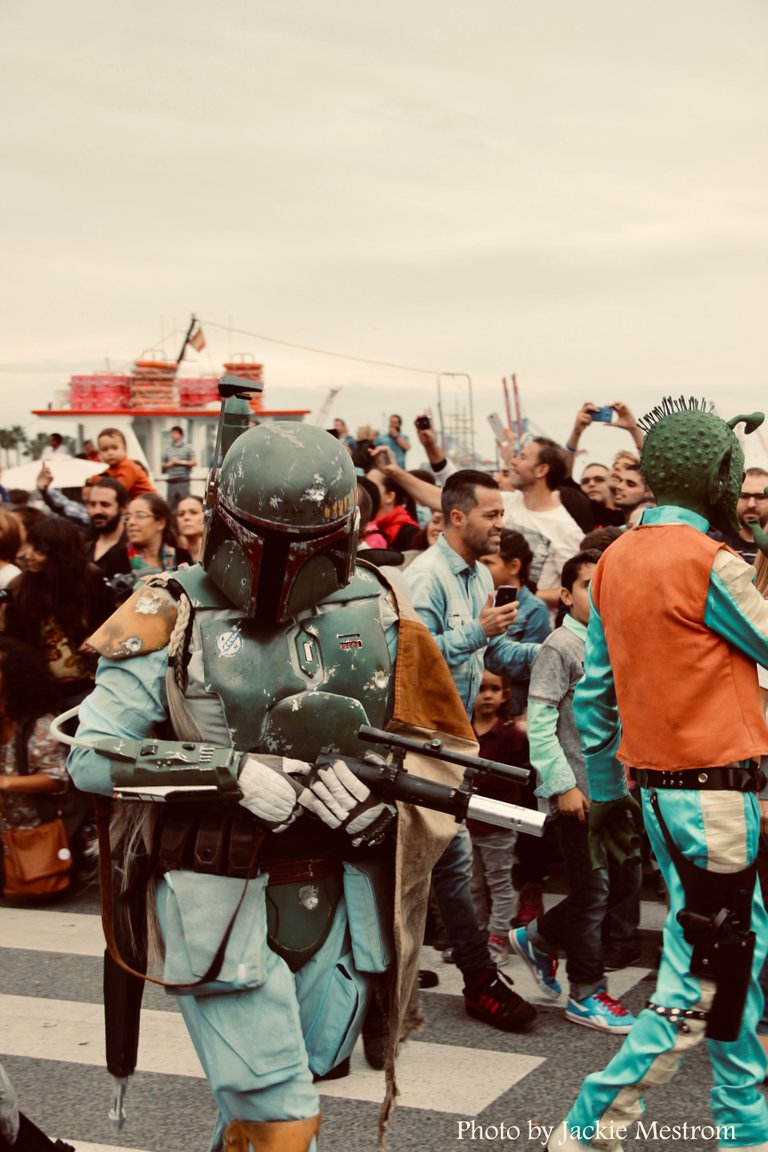 Thank you kindly sir 😁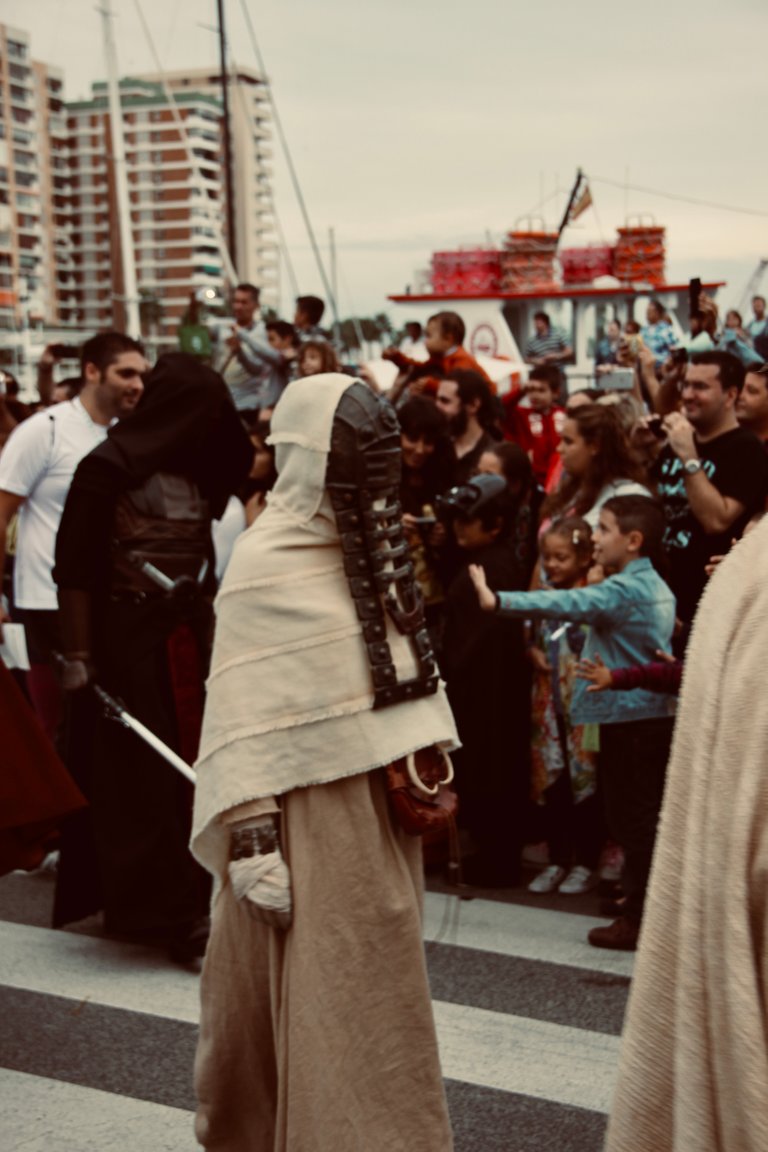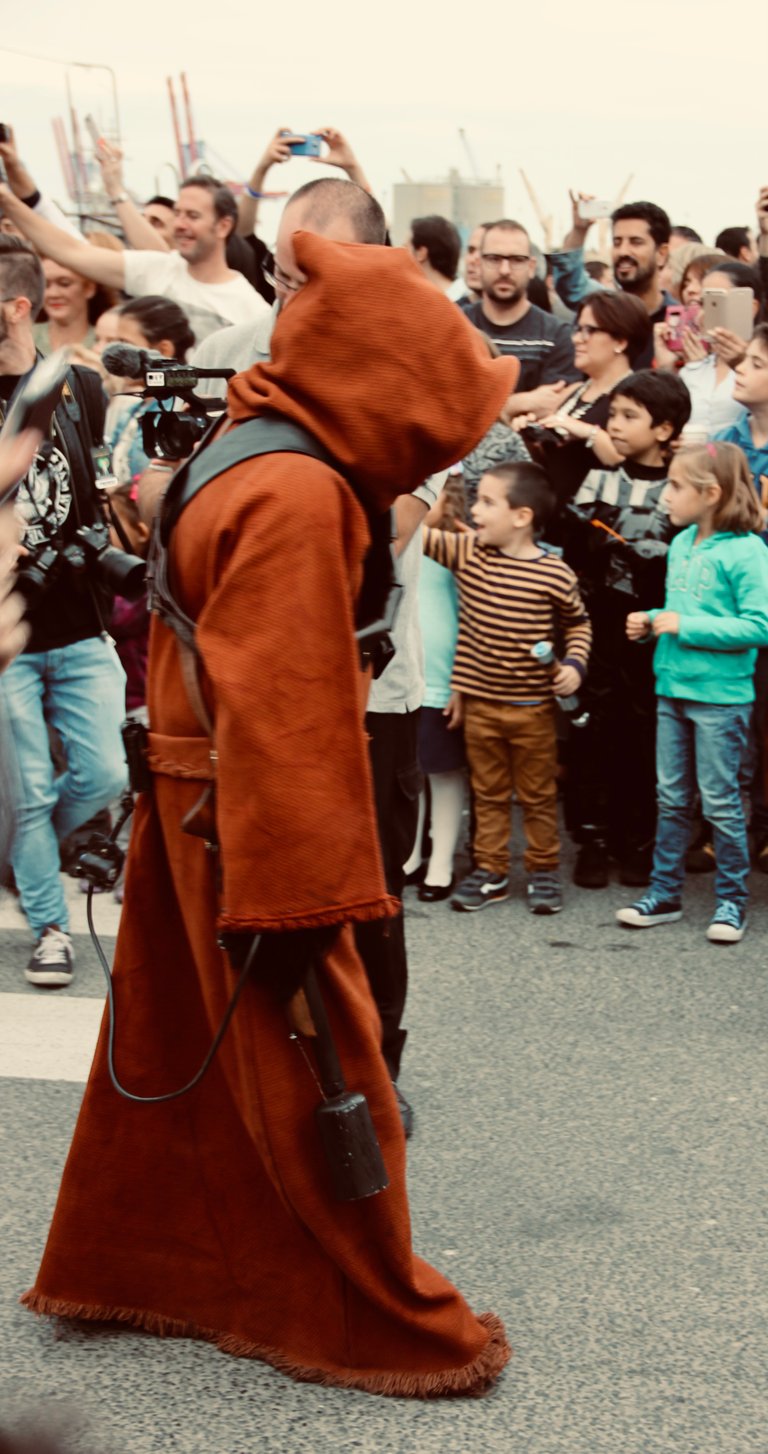 Now the parade is slowly moving towards the centre of the city Málaga, to the Plaza de La Constitución.
As I know there are props on display from HMS -Hispania Modelling Solutions in the port itself, I walk there first to have a quick look.
And see: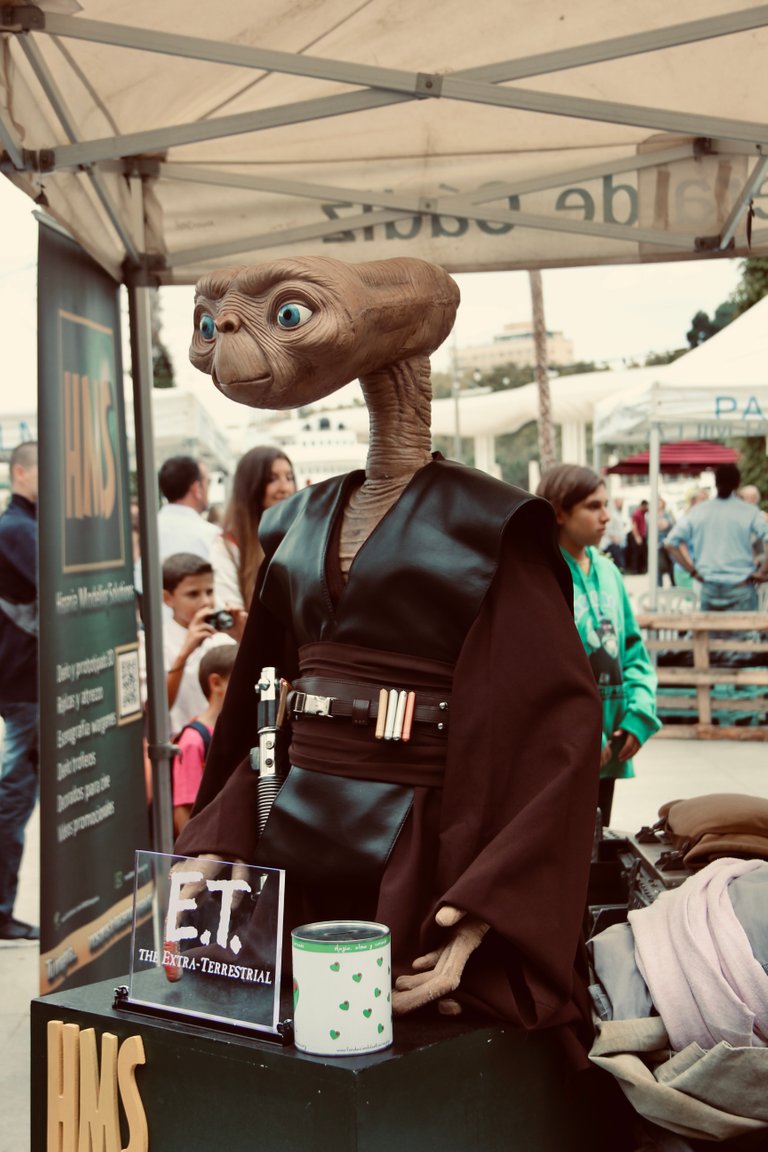 ET… what a nice surprise!
(look @mipiano aliens 👽 in Spain)
And then I see some models build from HMS.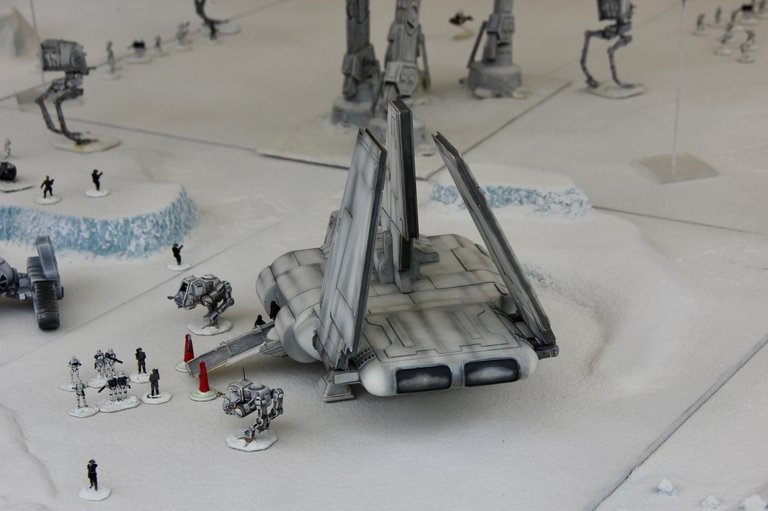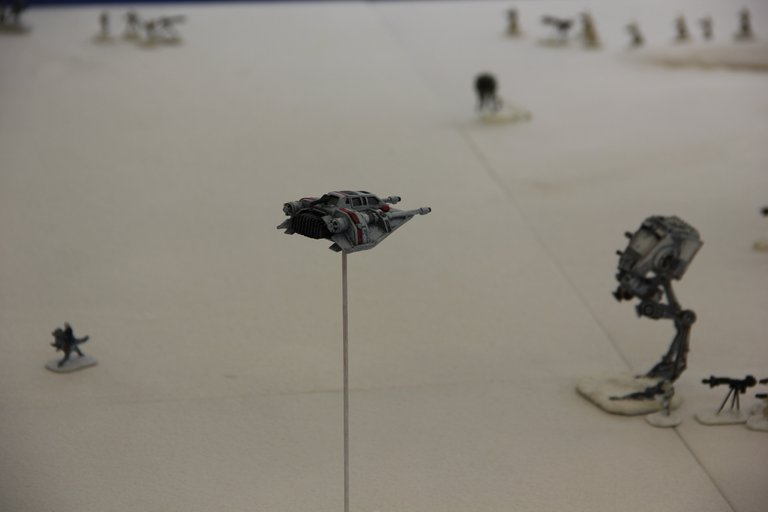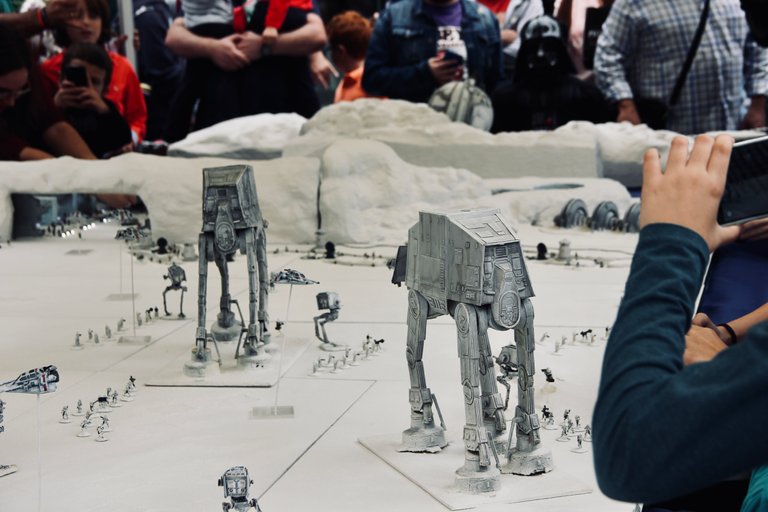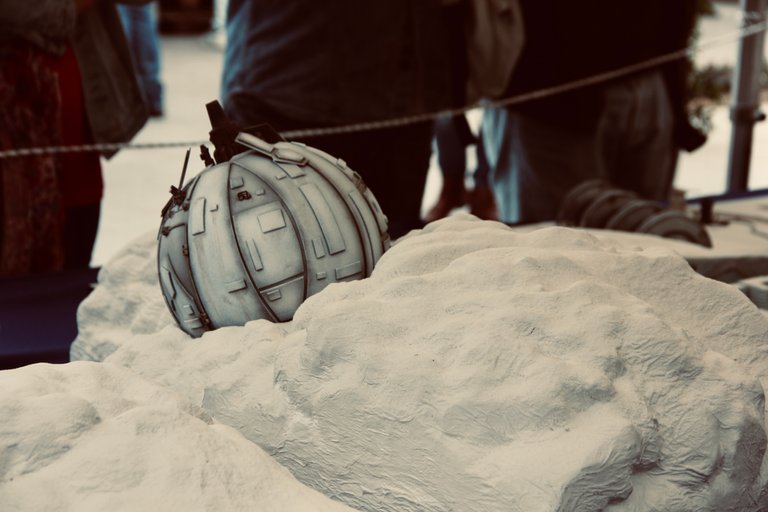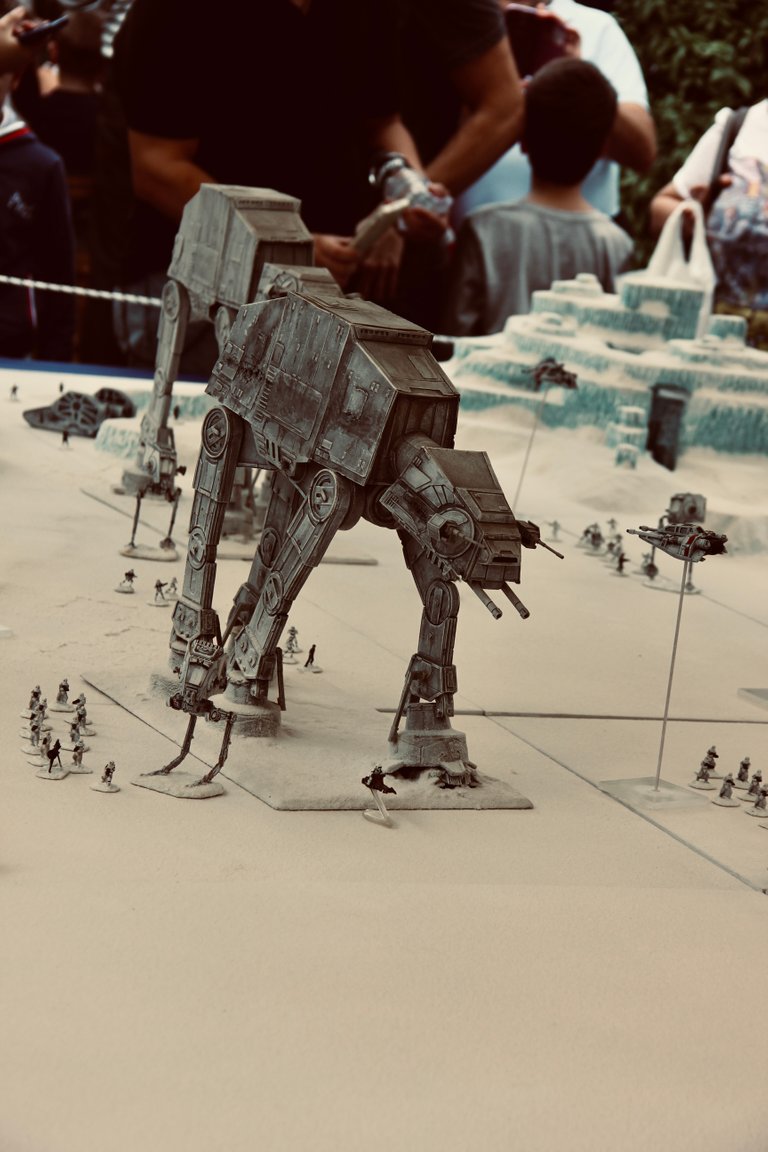 How cool are they?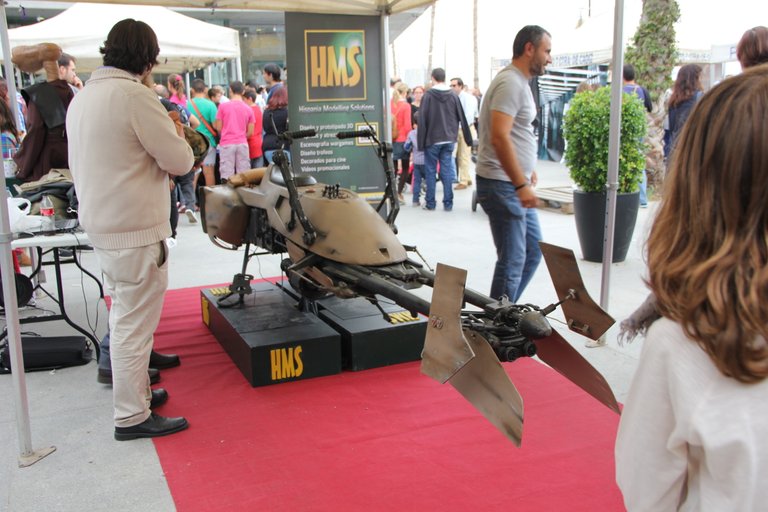 You could even sit on it and take photographs.
Further I saw these masks: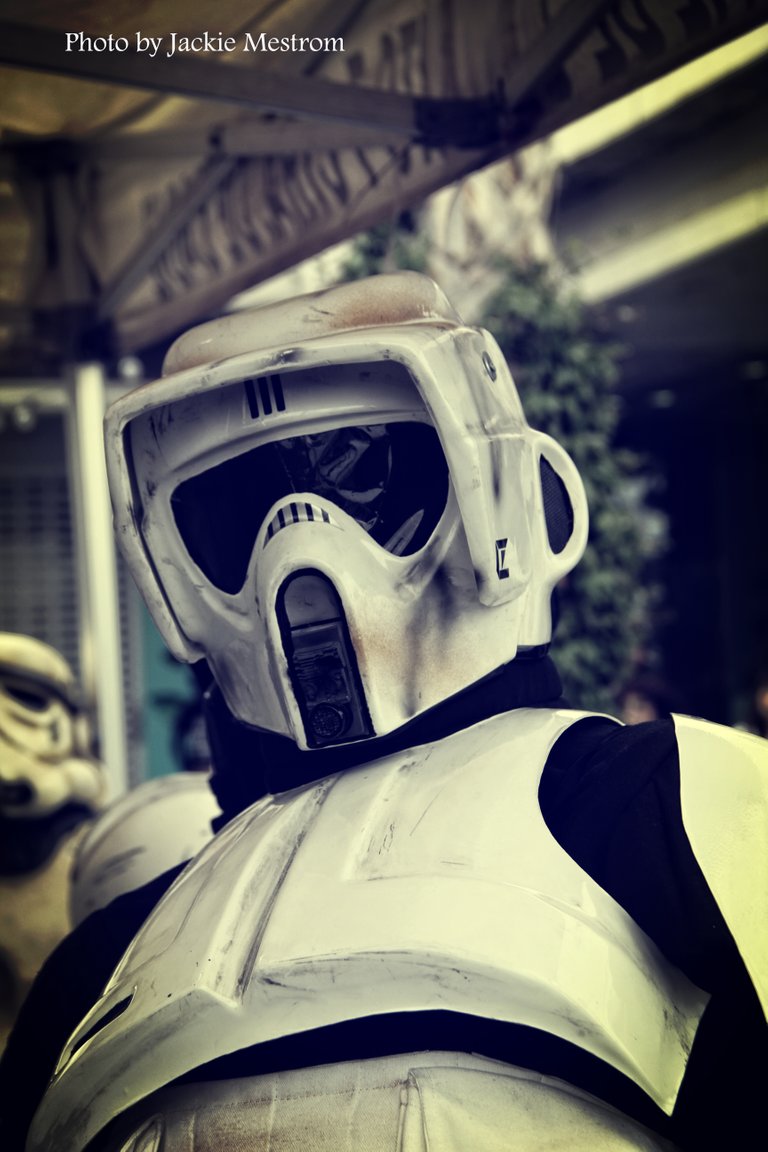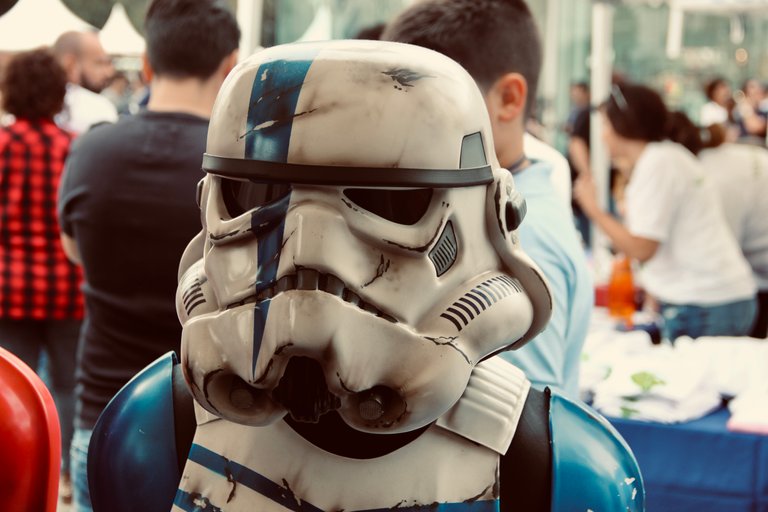 Ok, time to join the parade again and walk towards the plaza.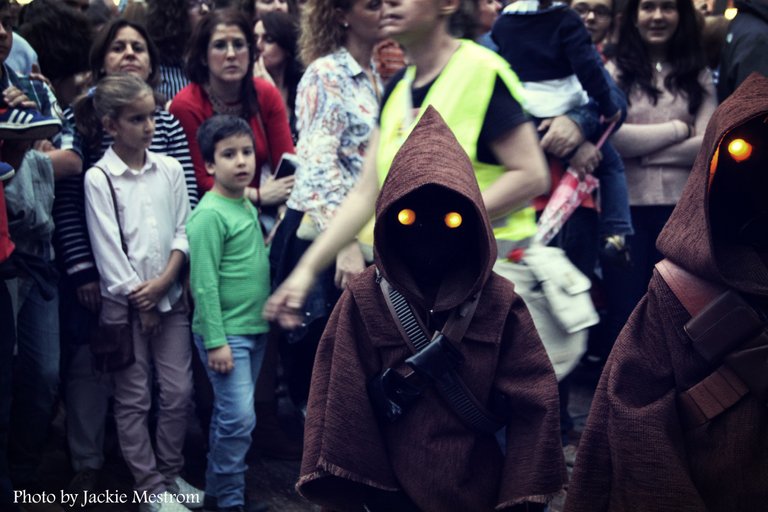 I was greeted by piercing eyes…….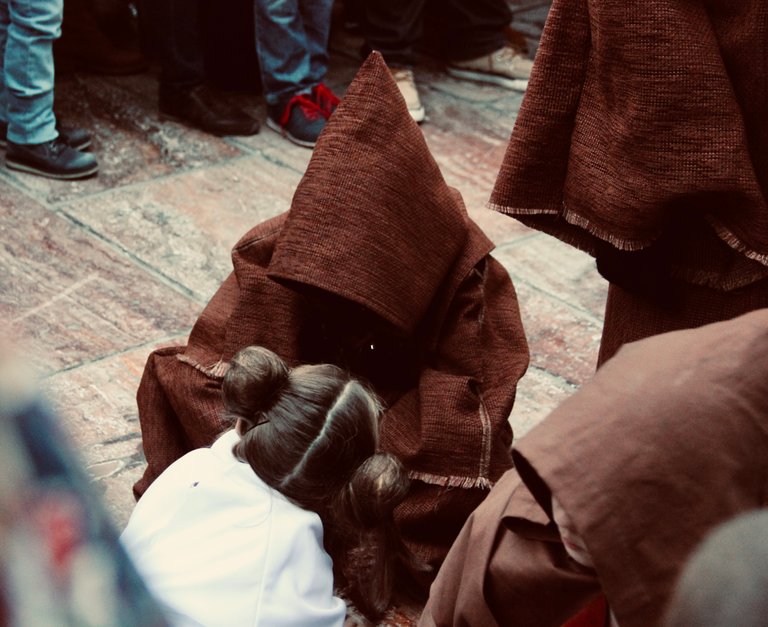 Little princess Leia isn't afraid.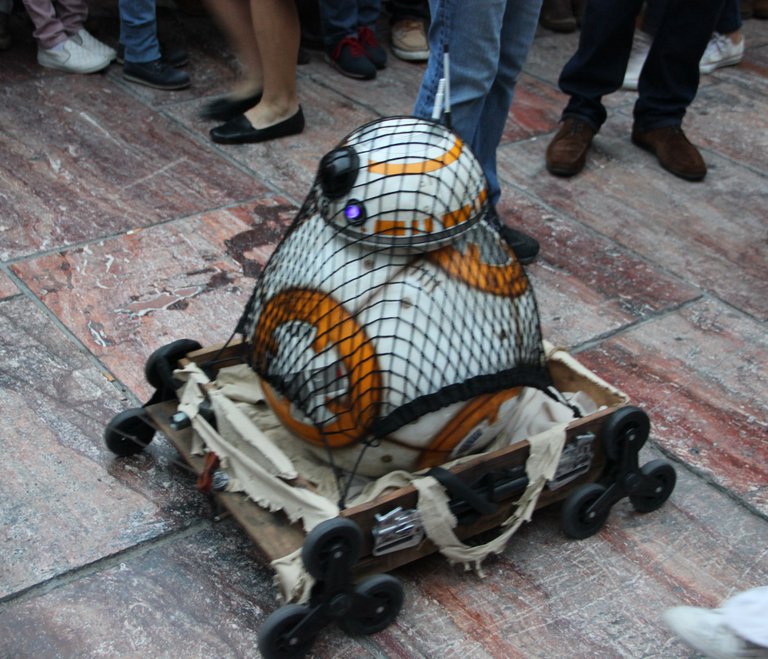 The BB-8 droid was there as well.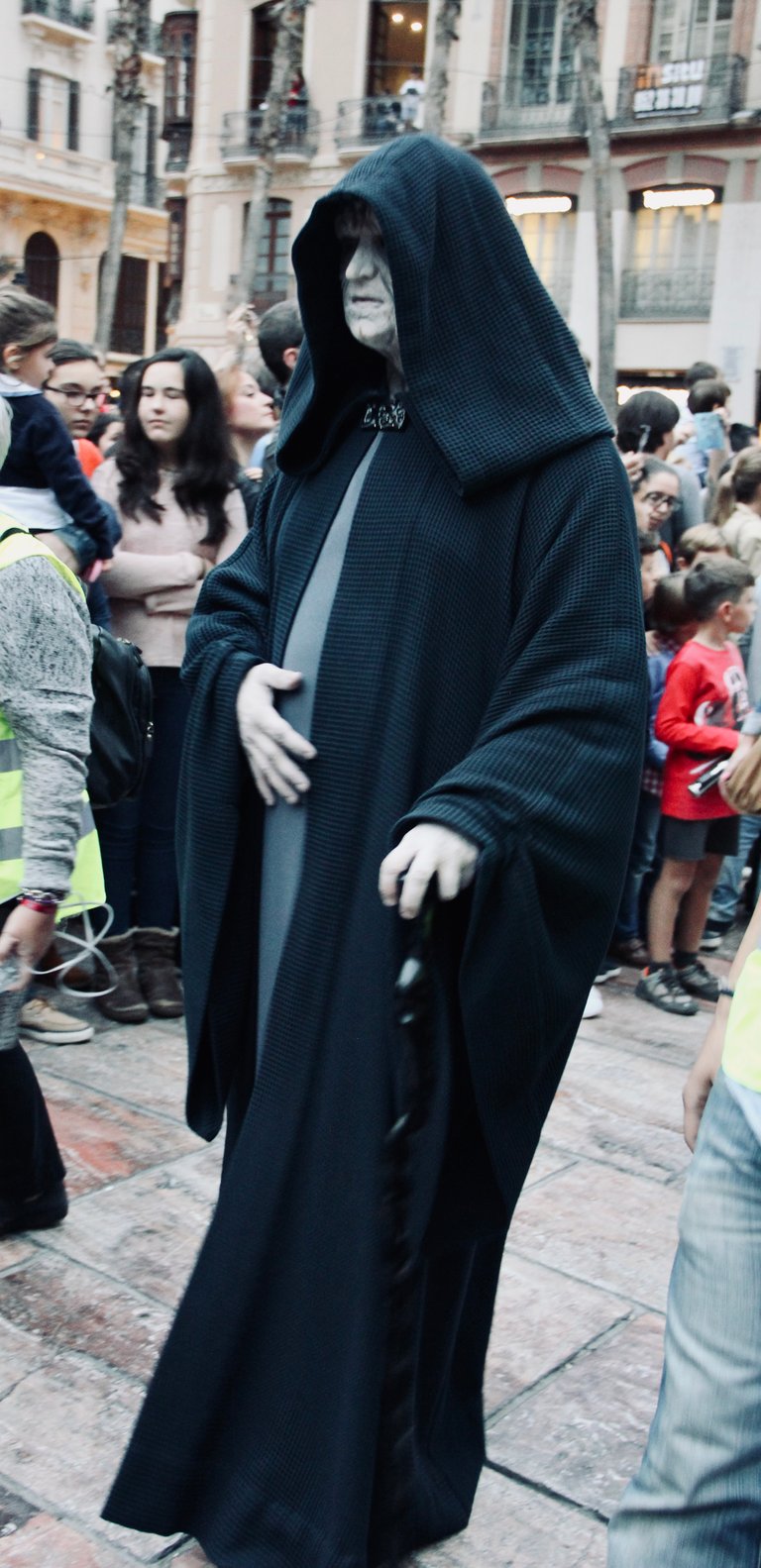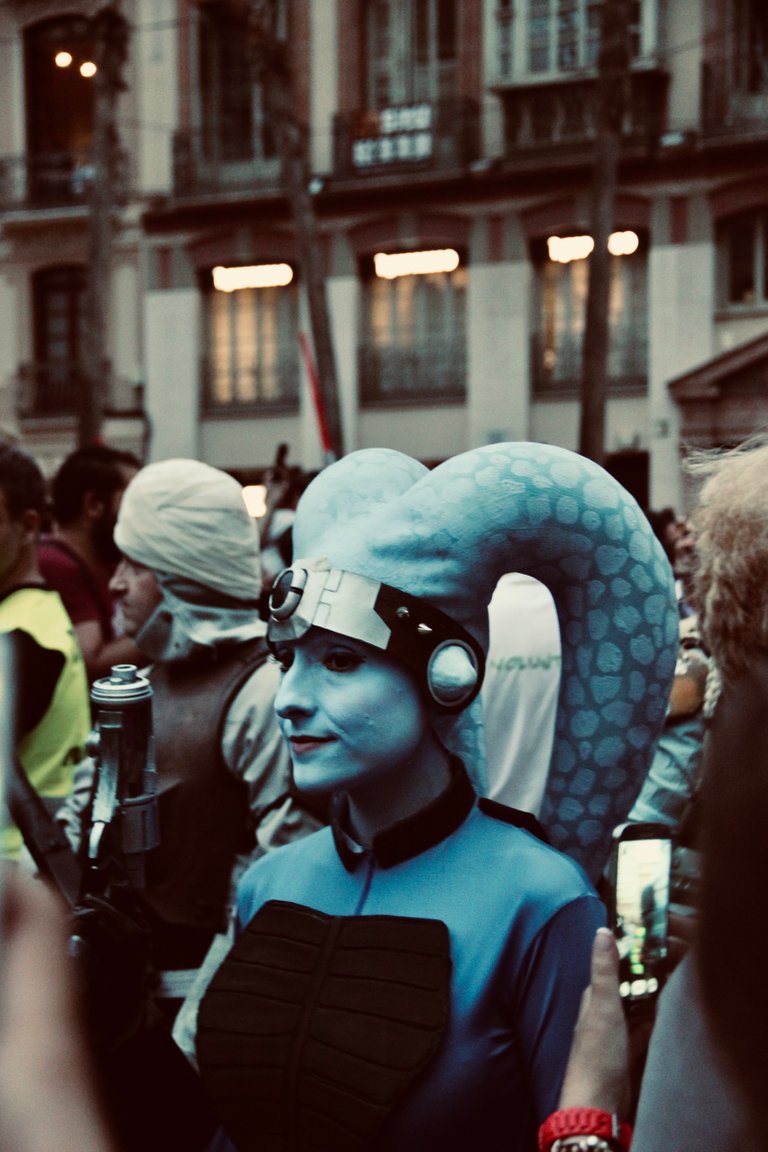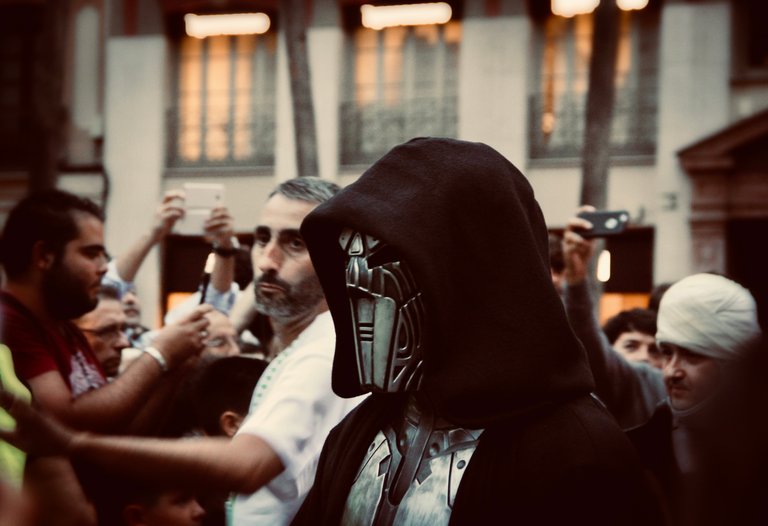 Now everybody was gathered on the Plaza and watching the podium.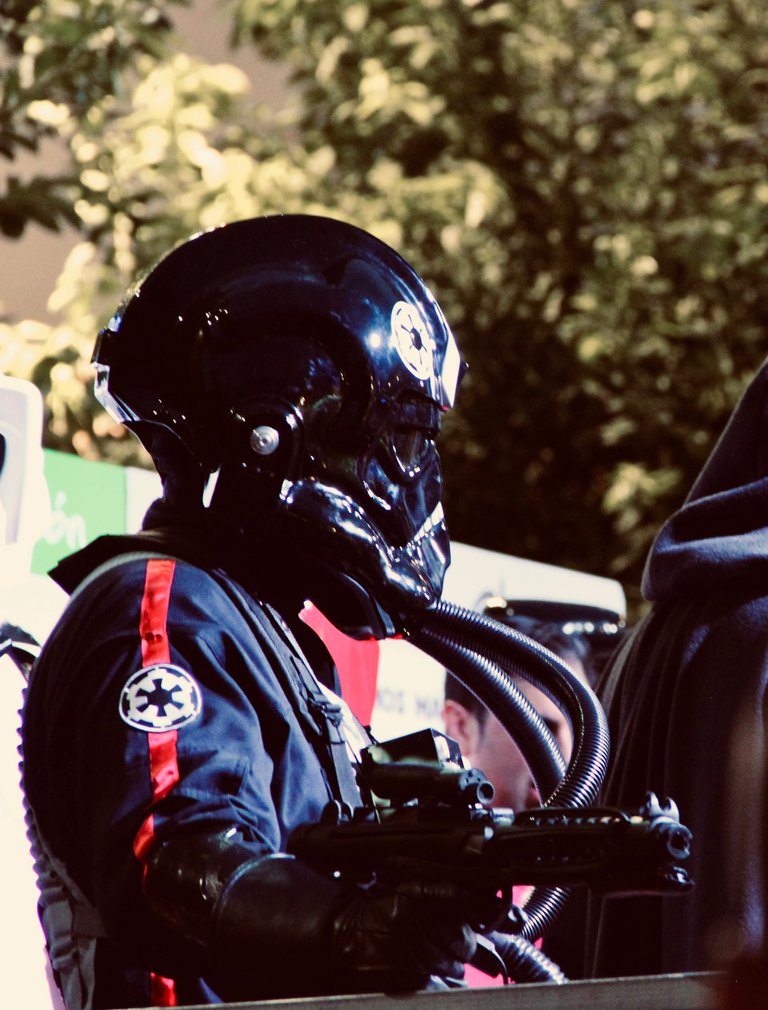 I have seen enough, as it is rather busy… and I don't like busy areas, and I walk quickly towards home and encounter these last characters: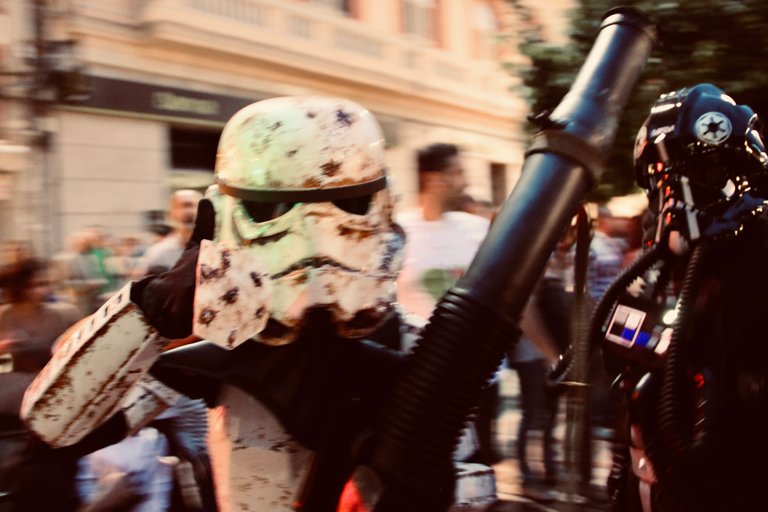 👍🏻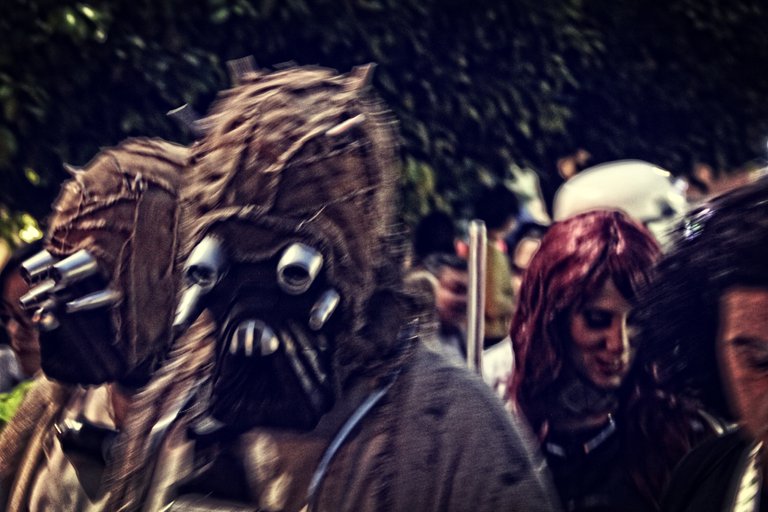 With this last photograph that I still would like to show you, that I took on my way out of the plaza, I'm ending my post. I discovered later it was blurry… but somehow it gives the photo some extra atmosphere, something else...
Hope you enjoyed my photographs of this Parade from Star Wars through the streets of Málaga 😎
Thank you for looking and reading 😊 and if you liked my post, an upvote or re-blog is always welcome 🙏🏻
Any questions or comments, let me know. Always happy to help.
Have a great day all 😎
Grtz Jackie
Unless stated otherwise: All art and photos used in my posts are taken, created and owned by me. If you wish to use any of my photographs, please contact me first. As I have used some commercially myself. We don't want that you or somebody else gets into trouble 😉 So please don't use them without my consent.
---
---