CineTV Contest: Harry Potter my Dream Remake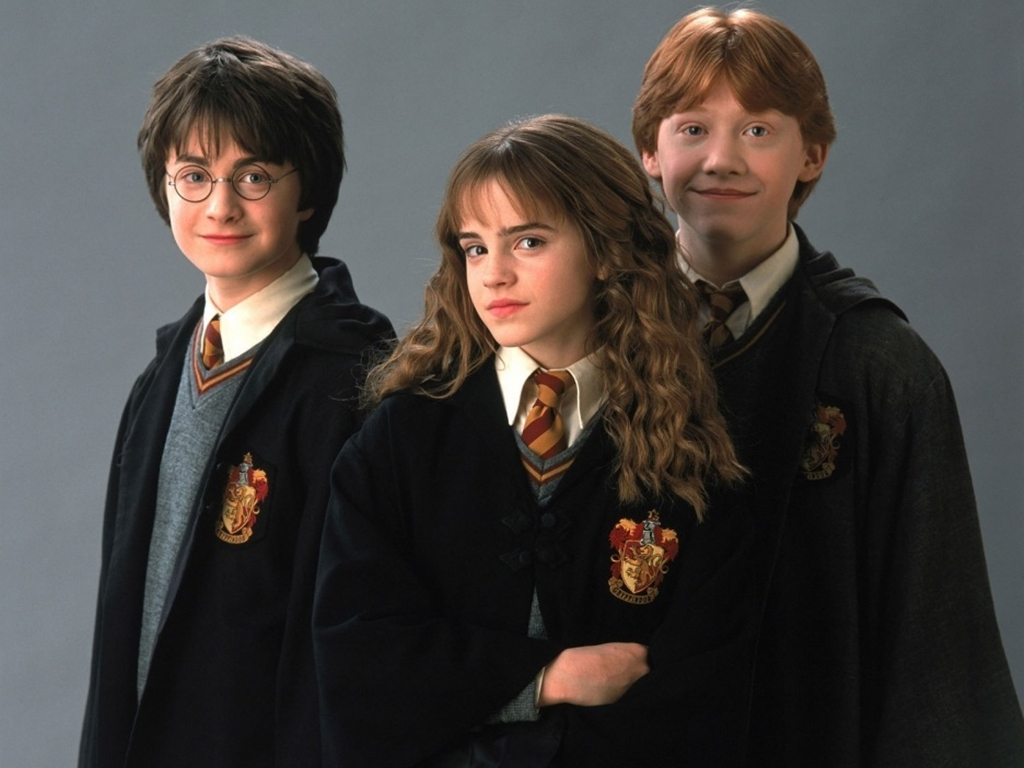 Fuente
Hi friends, how are you? You know how excited I get about this kind of contests. Today we have to talk about our dream Remake or Reboot for a movie, and of course I could choose another one that wasn't from the Harry Potter franchise, because as some of you know, I love them. Join me in this post and I will tell you what my dream Remake would be like.
Hola amigos ¿cómo están? Ya saben lo mucho que me emociona este tipo de concursos. El día de hoy debemos hablar acerca de nuestro Remake o Reboot soñado para una película, y por supuesto yo podía elegir otra más que no fuese de la franquicia Harry Potter, ya que como algunos de ustedes saben, me encantan. Acompáñenme en este post y les contaré como sería mi Remake soñado.

Why do I think it needs a remake?
¿Por qué creo que necesita un remake?
Even though the Harry Potter films are not that old as opposed to the ones made in the 80's or early 90's, lately there has been a lot of talk about the famous remake, even Warner Bros has confirmed it, but we still have no idea what it will be like, only that it will apparently not be in the same order as the previous films. I think that the original films, even though they were very well made, need a remake because there were many important scenes and characters that, perhaps due to lack of time, were not included in the script, and I, as well as all the fans, would like to see them.
A pesar de que las películas de Harry Potter no son tan antiguas a diferencia de las que fueron hechas en los 80 o inicios de los 90, últimamente se ha estado hablando mucho del famoso remake, que incluso la Warner Bros ya lo confirmó, pero aún no tenemos idea de cómo será, solo que al parecer no llevará el mismo orden de las películas anteriores. Yo creo que las películas originales, a pesar de que estuvieron muy bien hechas, necesitan un remake porque hubo muchas escenas importantes y personajes que, quizá por razones de tiempo no fueron incluidos dentro del guión, y a mí, al igual que a todos los fans, nos gustaría verlos.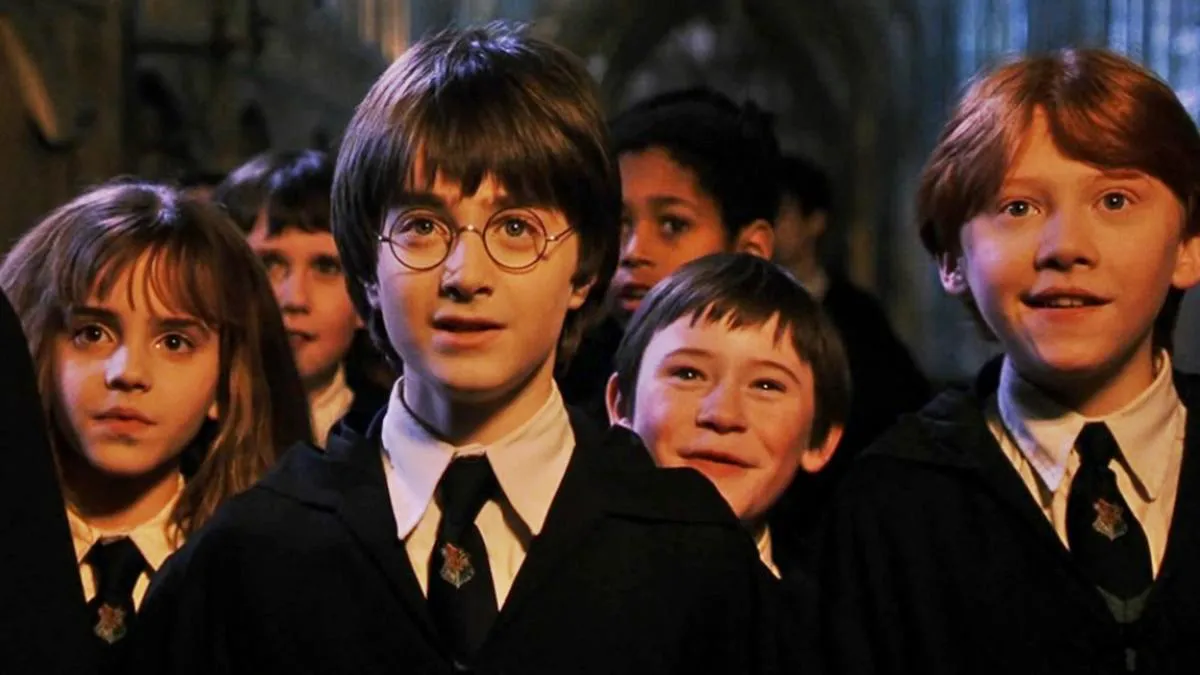 Fuente
One of the things I would like to see in a good Harry Potter remake would be that the dialogue and personalities of the original characters would be respected, remember that the films are based on the novels by J. K. Rowling, and I repeat what I said before, although in general terms I loved the film adaptations, I feel that unfortunately there was not much consideration in the way of adapting certain characters, for example Ronald Weasly, who was very well played by Rupert Grint, however the script was adapted so that, in most of the films, he was more funny than brave and even some of his important dialogues were transferred to Hermione, in the remakes I would like to see more value given to this character.
Una de las cosas que a mi me gustaría ver en un buen remake de Harry Potter, sería que se respetarán los diálogos y personalidades de los personajes originales, recordemos que las películas están basadas en las novelas de J.K Rowling, y repito lo que dije anteriormente, a pesar de que en términos generales amé las adaptaciones cinematográficas, siento que lamentablemente no hubo mucha consideración en cuanto a la forma de adaptar ciertos personajes, por ejemplo Ronald Weasly, quien fue muy bien interpretado por Rupert Grint, sin embargo el guión estaba adaptado para que, en la mayor parte de las películas, él fuese más gracioso que valiente e incluso, parte de sus diálogos importantes fueron transferidos a Hermione, en los remakes me gustaría que se le diera más valor a este personaje.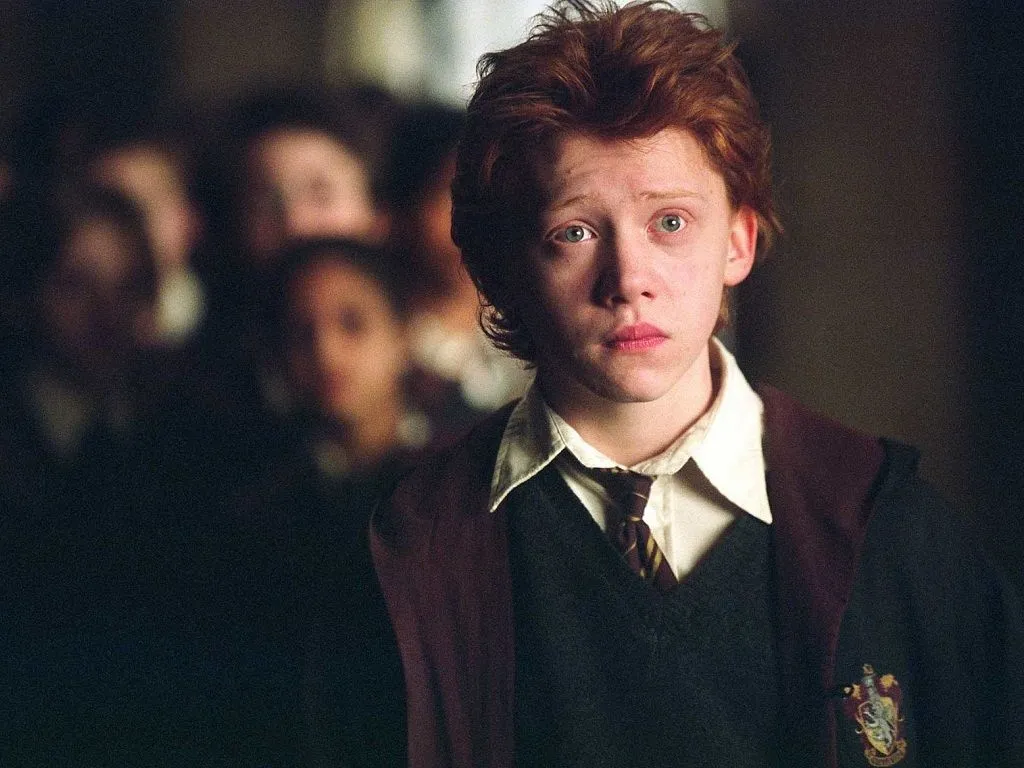 Fuente
Another thing I would love to see in the remakes is the wide variety of characters that are in the novels that don't appear in the films, there are many such as Ted and Andromeda Tonks, Frank and Alice Longbottom, Ludo Bagman, Betha Jorkins, Charlie Weasley, Winky, Peeves and Sir Cadogan (just to name a few) but I would definitely love to see at least Peeves, the castle poltergeist, who was indeed in the first film and was played by Rik Mayall, however, according to Chris Columbus (director of Philosopher's Stone) his appearance unfortunately couldn't survive the editing cut. From 3 hours the film was reduced to 2 hours and 32 minutes.
Otra de las cosas que me encantaría ver en los remakes sería es a la gran variedad de personajes que están en las novelas y que no aparecen en las películas, son muchos como Ted y Andrómeda Tonks, Frank y Alice Longbottom, Ludo Bagman, Betha Jorkins, Charlie Weasley, Winky, Peeves y Sir Cadogan (tan solo por nombrar algunos) pero definitivamente me encantaría ver al menos a Peeves, el poltergeist del castillo, quien efectivamente sí estaba en la primera de las películas y fue interpretado por Rik Mayall, sin embargo, según Chris Columbus (director de la Piedra filosofal) su aparición lamentablemente no pudo sobrevivir al corte en edición. De 3 horas que duraba la película fue reducida a 2 horas y 32 minutos.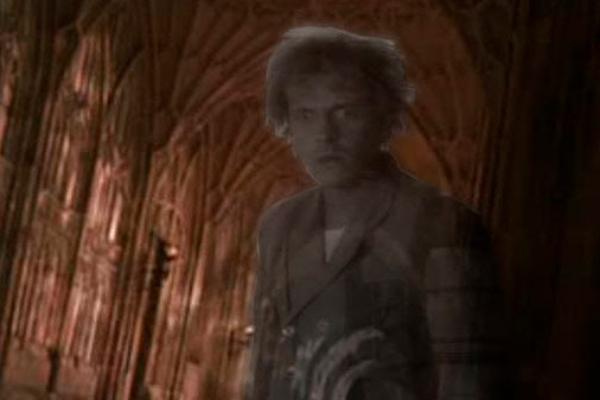 Fuente
The Director
El Director
I would like the remakes to be directed by Alfonso Cuarón, who was the director of The Prisoner of Azkaban and in my opinion did a mostly great adaptation, he was the one who took better care of the detail of the actors' appearance, especially Harry's and his unruly hair, he gave us different shots of Hogwarts and its surroundings like the boxing willow, the black lake and the esplanade. He is a charismatic director and I love his dynamic.
Me gustaría que los remakes estuviesen dirigidos por Alfonso Cuarón, quien fue el director de El Prisionero de Azkaban y a mi juicio hizo una adaptación en su mayoría estupenda, fue quien cuidó mejor el detalle de la apariencia en los actores, en especial de Harry y su cabello rebelde, nos ofreció planos diferentes de Hogwarts y sus alrededores como el sauce boxeador, el lago negro y la explanada. Es un director carismático y me encanta su dinámica.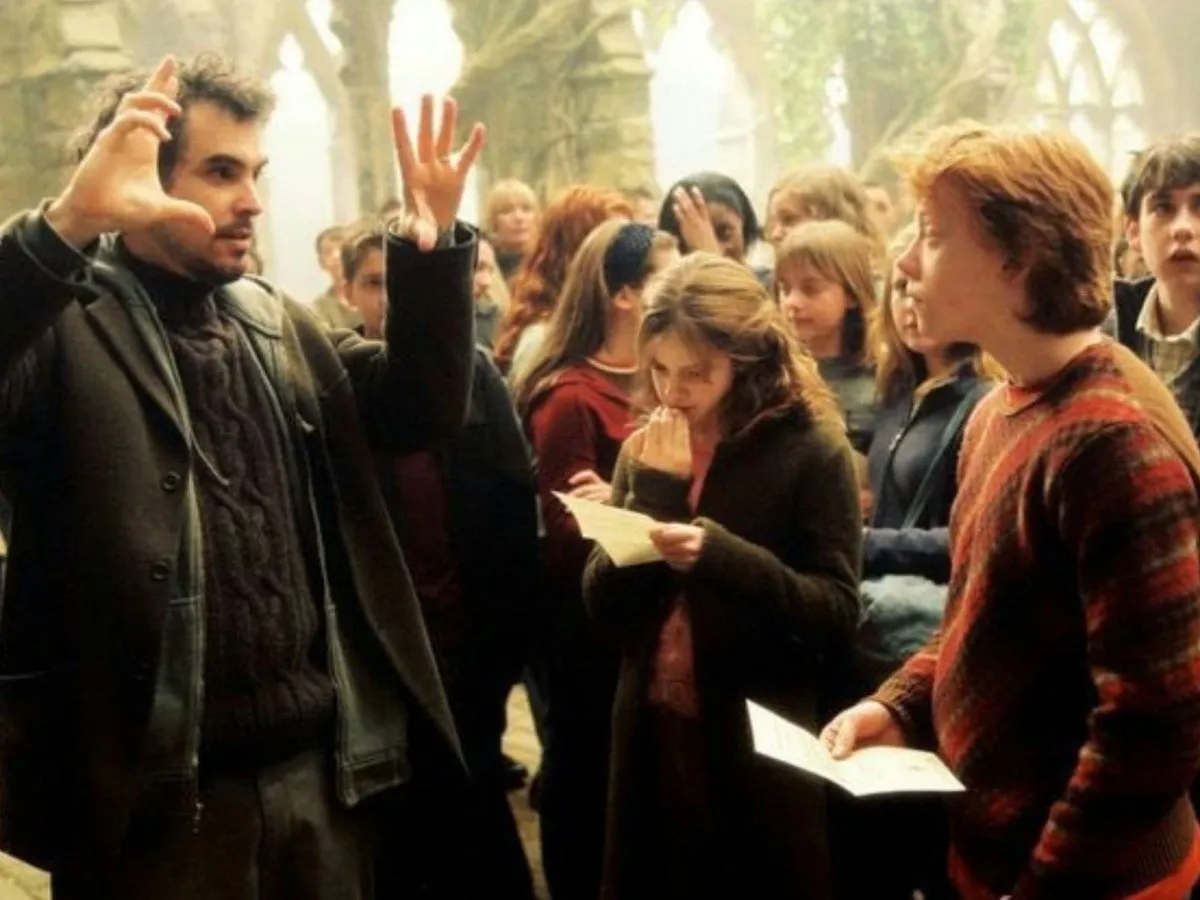 Fuente
One of the things I would like to see is a full version of Snape's flashbacks, I think these are very important for the audience to understand this complex character, I would like to see a much longer scene that contains the important events like when he went to apologise to Lily in Gryffindor tower after calling her a "Mud blood". It doesn't matter if a film is too long, there will always be fans who know how to appreciate the result.
Una de las cosas que me gustaría ver es una versión completa de los recuerdos de Snape, pienso que éstos son importantísimos para que la audiencia comprenda a este personaje tan complejo, me gustaría ver una escena mucho más larga que contenga los eventos importantes como cuando él fue a perdirle perdón a Lily en la torre de Gryffindor después de haberla llamado "Sangre sucia". No importa si una película es muy larga, siempre habrá fans que sepan a preciar el resultado.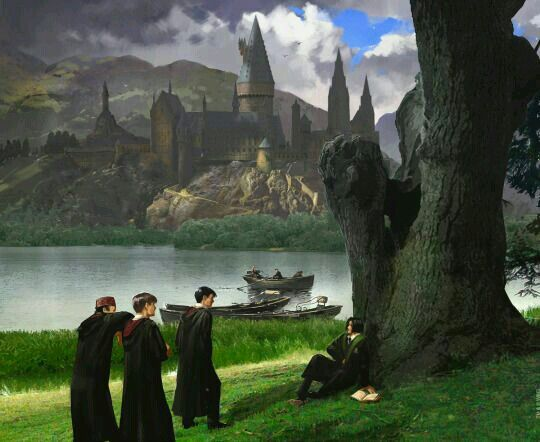 Fuente

And well folks those are the things I would add to a remake of the Harry Potter films, (if I had the power and budget available to do it obviously haha) anyway even if I can't do it, I loved participating in this contest and letting my imagination run wild at will. Thanks as always to @CineTV for offering us these wonderful contests and thanks to you for your attention, I wish you all the best of luck.
Y bien amigos esas son las cosas que yo añadiría a un remake de las películas de Harry Potter, (si yo tuviese el poder y el presupuesto disponible para hacerlo obviamente jaja) de todos modos aunque no pueda hacerlo, adoré participar en este concurso y dejar volar mi imaginación a voluntad. Gracias como siempre a @CineTV por ofrecernos estos maravillosos concursos y gracias a ustedes por su atención, les deseo mucha suerte a todos.
Me gustaría invitar a este concurso a mi amigo @ismaelgranados y a mi hermana @Bethyjade.
Contest
Fuente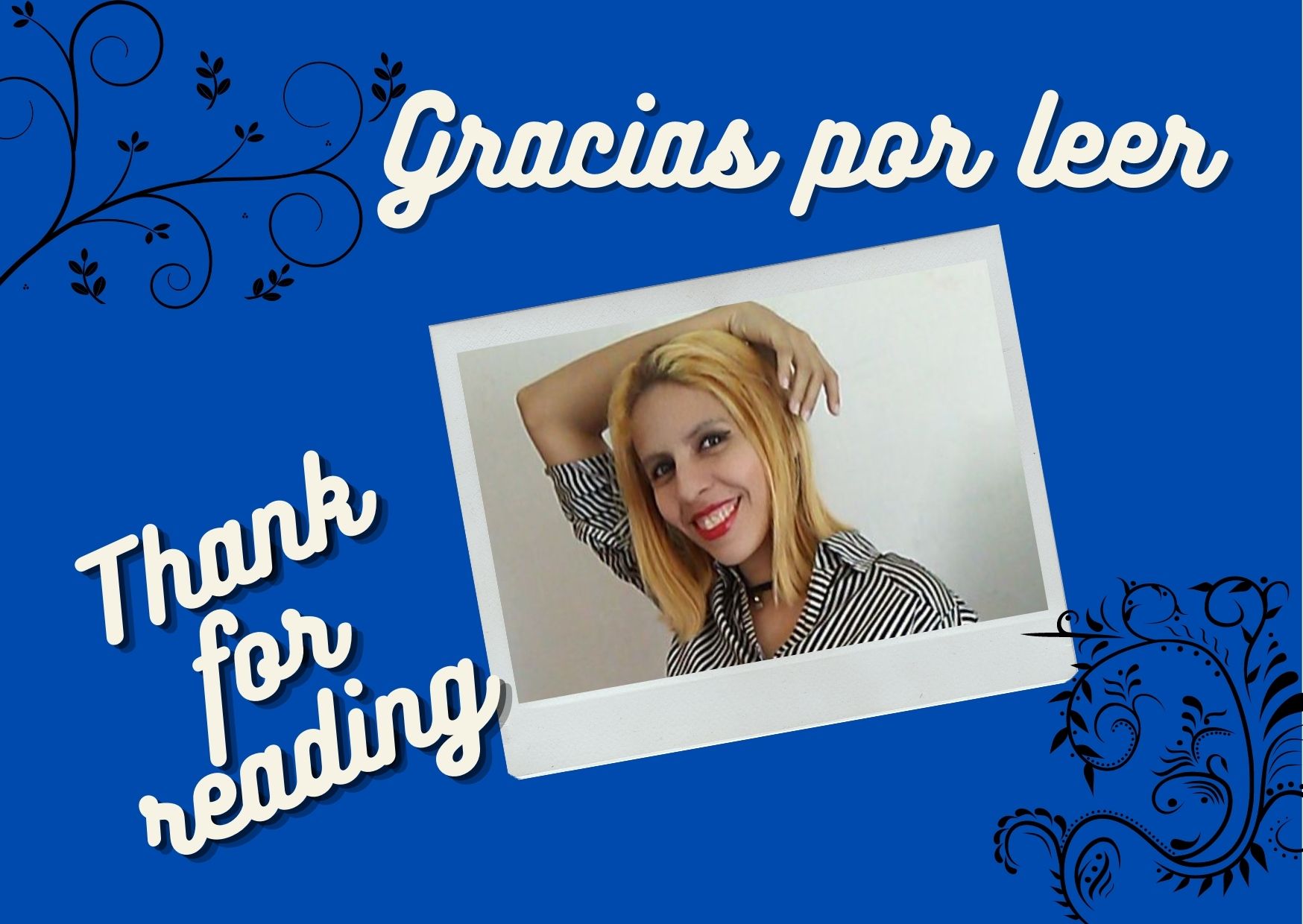 (Image designed by me in canva editor)
Imagen diseñada por mi en el editor de Canva
---
---