Movie Reboot Contest: Back to the Future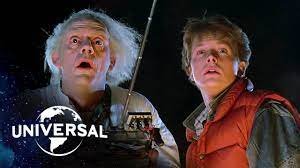 image source
Great Scott! there aren't too many movies that are so impactful that they leave their mark across multiple generations. For me and I am sure many people out there Back to the Future is one of those films that will forever live within our hearts and minds.
A young Michael J Fox as Marty McFly that has an episode of PTSD whenever someone calls him Chicken and quirky scientist whom needs 1.21 gigawatts! to power his time machine.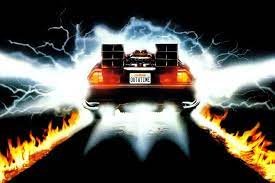 image source
A beefed up DeLorean DMC-12 running a nuclear powered flux capacitator which later gets a boost when they travel to 2015 and upgrade it to fusion powered. When Marty questions Doc on why a DeLorean his response is based in style. Fitting we guess.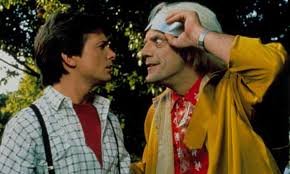 Image Source
The unique pair is quite the odd ball meet a 17 year old and a crazy scientist but it has been one of the most memorial films ever made. Despite the plot line of all three movies not being of much substance especially when you consider the pair have a time machine and the all sorts they could get into. The main plot line becomes Marty ruining history because he doesn't like being called a chicken.
although the film is filled with nod to popular pop culture of the time and mimics more a coming of age film for the 80s it did captivate audiences with its guesses of what may lay ahead in the not too distant future.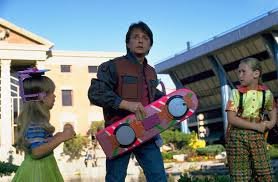 image source
Although not much of the film was based in actual science it made some really good predictions on future tech and although some aren't out they are definitely possible as explored in Vulture.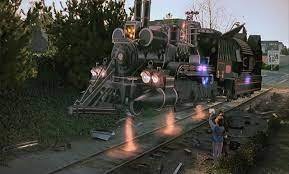 Image source
Although Back to the Future III ended with Doc flying off into the sunset on a flying steam train time machine the producers vowed to never reboot or create more films. Although, I think it is time for a reboot as does the majority of people whom have been pushing for one or a continuation for many years.
The reboot doesn't even need to include our favourite duo as Doc has kids or there could even be some random people that find the train given that a train would be harder to hide than a DeLorean it is bound to be spotted.
There is always the possibility that someone else comes up with the concept of time travel given that Doc can not be the only person in human history to have developed it and that there would have been people that learned about what was happening which set of a whole chain of events similar to what occurs in the films itself when Marty messes with the time lines.
A great trilogy that has become a cult classic and worthy of a reboot. Plus I want to see what other new tech we can expect in the not too distant future.
What are your thoughts?
---
---