John Wick: Chapter 4
Keanu Reeves, most of us are fans of him due to his John Wick and Matrix works. At the end of my school days, I first came across John Wick; what an action movie it was! Became a fan of his movies. I used to like action movies a lot at that time. And then Matrix, due to these two, I became a hardcore fan of action movies and watched countless of them.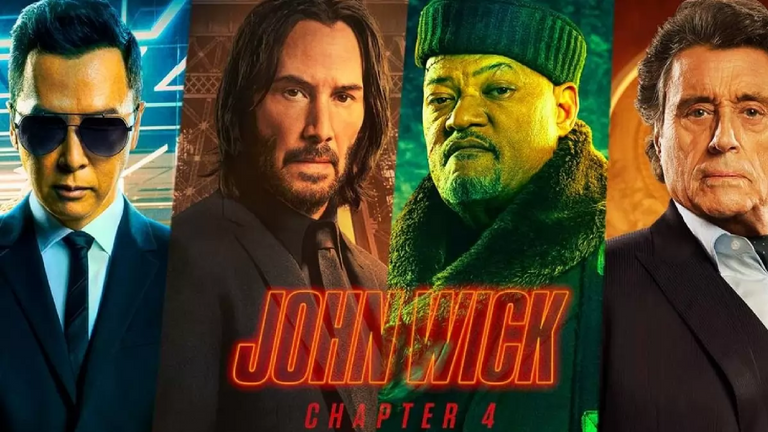 This year, John Wick Chapter 4 got released, and finally, I got some spare time to sit for it and finished it. So this is the fourth installment of the John Wick franchise, directed and co-produced by Chad Stahelski and written by Shay Hatten and Michael Finch. Many thought this was the end of John Wick, but we got some official announcements that there are more of it coming out in the upcoming days.
To talk about the story, it's all about that clash, John Wick got into with the high table. Winston shot him the last time, but he was alive; consequently, we see Winston losing his position and hotel. Now the question is, how will Mr. Wick end all of these, by killing, right? But how many? One of his friends explained the situation like a hydra; if he chops a head, then there would be another appointed by the High table; how many would he be able to eradicate instead of an easy way, his death? Mr. Wick did what he does best, killing, one after another, lots of them.
This time, we got to see some emotional turmoil and friendships that got on the test. Guns, lots of guns, killing, one after another, countless. In the end, when the bounty keeps increasing for John Wick, we would see the whole city after him. Sometimes seeing so many actions, one would end up saying, this is just a movie; these are only possible in a movie, not in reality. That's the difference between enjoying your favorite action movies as a kid and being grown up.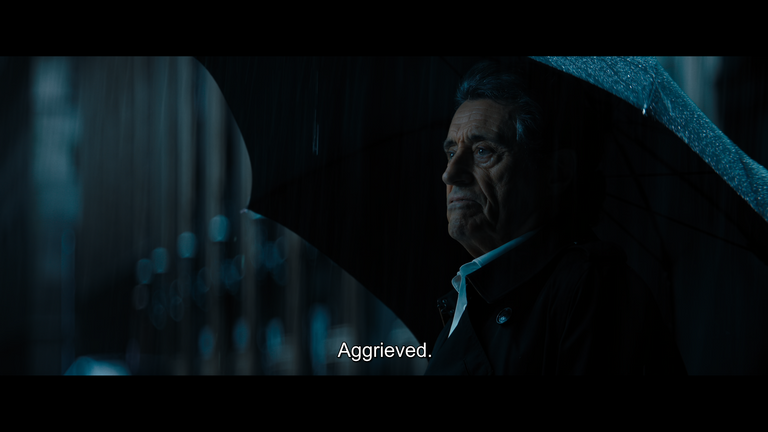 Killing a man can turn him into a martyr. Letting him live, tells the world he's a coward or a turncoat. - Winston
I really loved this quote coming from Winston. One of the few things that really impressed me while watching the film. Doesn't it sound a little bit similar to the one on Shutter Island? Can you remember that? Which would be worse: To live as a monster, or to die as a good man? Living is sometimes painful when death seems to be an easy exit. This kinda deep quote hits me hard.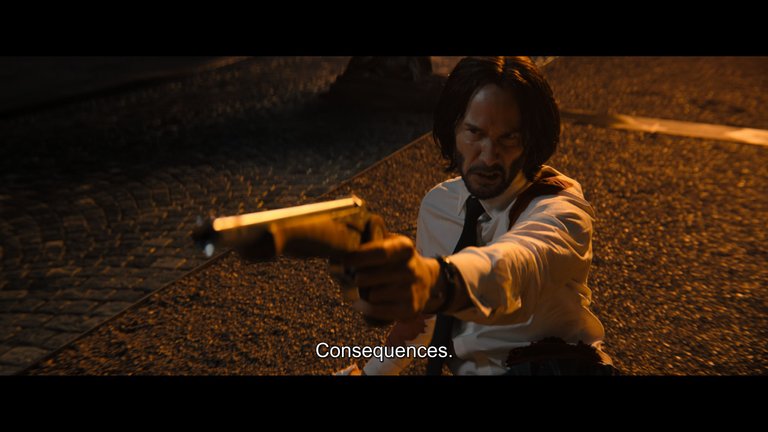 Well, one of the ending scenes impressed me too; I won't disclose it as that would be a huge spoiler; see it for yourself. Just look at him, uttering consequences. John Wick in action, with his surprising acts.
Talking about the cinematography, story, acting, and pretty much about the making of the film, it's top-notch. They really did amazing work while bringing this before us. I wish I could go back to my teenage when my excitement for these action movies was at its fullest. Maybe I could have enjoyed this with a lot more excitement and talked for hours with my friends about how he killed all of them, how he was standing till the end, and how it ended.
Overall, it was a good one for my time; the length was a bit long, around 2 hours and 45 minutes. Personally, I won't draw any negative sides as I am a big fan of this; I would like to rate it 8 out of 10. If you are looking for an action movie, go for it, you won't be disappointed; Happy Watching!!
---
Image Source 1
2nd & 3rd are screenshots taken from the film.
---
---