chak de india 2007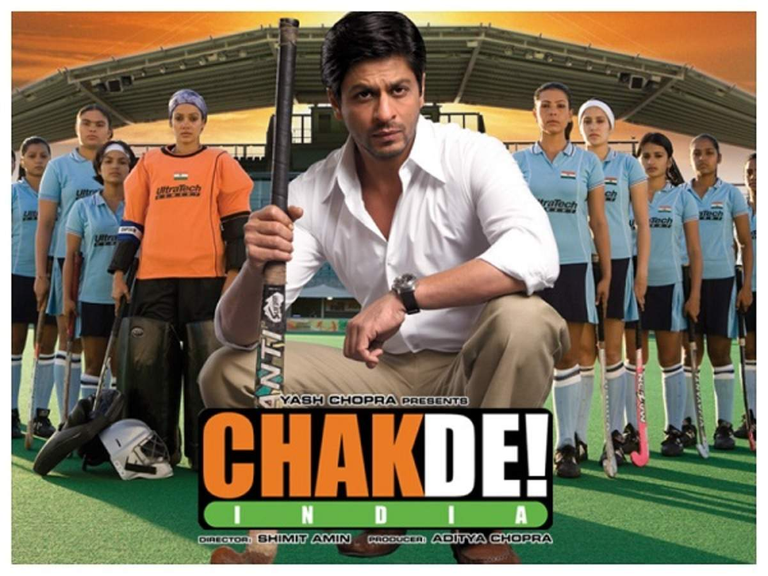 source
Hi guys, how are you all? I hope you are well. Those who are movie lovers always like to watch movies if they get some time between work they like to watch movies and I am not an exception. I like to watch movies in my free time, and when I watch a movie, I share it with my friends. Today I saw a movie of one of the best actors of Bollywood, his name is Shah Rukh Khan. I thought I should tell my friends about this movie.
Not only in India, but Shahrukh Khan is also said to be the best hero of the Asian continent, and he is known more or less by everyone who mainly watches South Asian movies or at least knows him. This movie of his is thrilling and there are some educational points here. This movie mainly focuses on the game of hockey.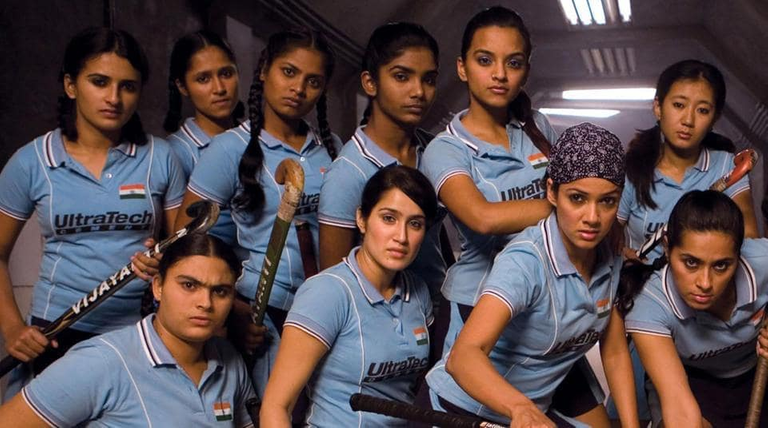 source
India's national women's hockey team is in very poor condition, their performance is not at all impressive or they do not play well at all, they are in a very bad state of neglect from their management. In, the main hero of this film or main character Shahrukh Khan is appointed as the coach of the women's hockey team. This is how the movie starts.
The movie is very well presented by the director if you watch carefully from the beginning hopefully you won't feel bad because Shah Rukh Khan's acting is so commendable almost everyone likes his acting, and his acting in this movie is really commendable I like it very much.
Part of the movie is seen as a coach when he arrives at the ground in a very chaotic state of India's national women's hockey team from there they start the campaign on how to build a team. , builds the team very nicely at one stage, one of
my favorite scene in the movie is when the Indian National Men's Hockey Team is challenged by the National Women's Hockey Team and there is a very strange display of their game, losing but I like the women's hockey team very much here because of the beautiful game.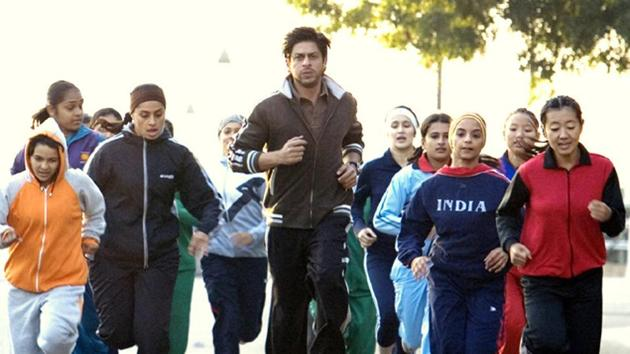 source
Usually, sports movies don't do very well in Asian countries but this movie shows something completely different which will be very good.
The most strange part of this movie is the ending because I didn't expect the director to match the ending so beautifully because this movie shows Shahrukh Khan's Muslim identity, and the Muslim minority in India because of which Muslims are always under pressure, once he is also India's National Men's Hockey The team has players but if they miss a goal everyone calls them traitors.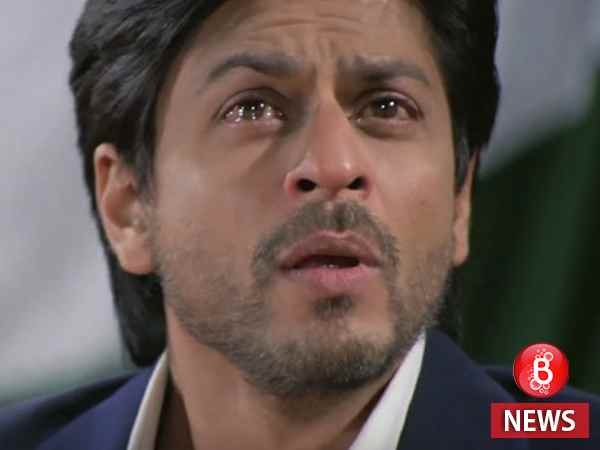 source
Basically, he is a true patriot to prove that he took charge of the Indian National Women's Hockey Team in such a weak state and he did his duty well. And on the wall in front of his house, there is a traitor written at the very end, a child is trying to erase the writing with something, I like this thing. I hope you will like this movie, if you watch it, you will not waste your time. If you have time, you will watch this movie.
---
---