Eagle Eye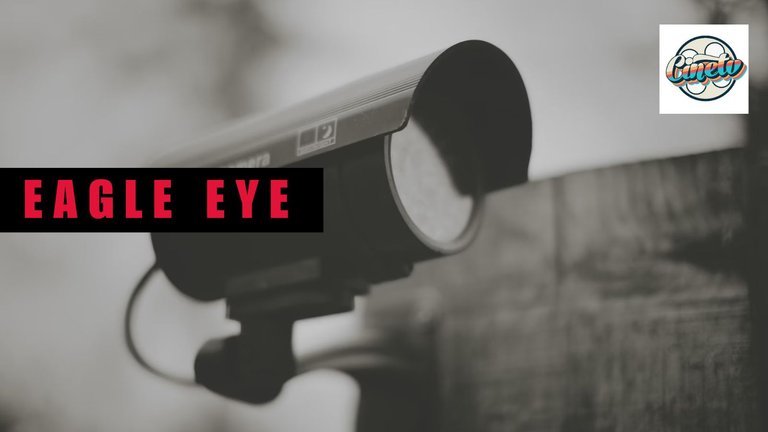 Name - Eagle Eye
Released - 2008
Director - D.J. Caruso
---
After seeing the @cyberdexter watching the film Eagle Eye, last night I decided to watch the film again as it has been some time since I saw it. With all the hype around AI at the moment, I thought it would be fun to chill and watch this film, a cross between Bourne and some AI type thing.
The Bourne films are some of my favorite films and therefore, this film really intriged me as I love this action fight type scenes and this film didn't disappoint. However, where Bourne was the ultimate enhanced human, Jerry (Shia LaBeouf) and Rachel (Michelle Monaghan) get instructions over the phone like Morpheus to Neo in the Matrix.
The storyline somehow brings these two characters together on an unknown mission and then slowly you see that the woman phone callers has huge power and influence over many other people to assist the great timing and help them on their journey.
At parts it is of course totally not believable but it is a glimpse into the surveillance we are under and had someone told me 10 years ago, AI would be where it is now, I wouldn't have believe them tbh. AI can only be as good as the human mind that creates it and all that jazz, but I guess it can be made to be quite realistic.
<< spoiler alert >>
The AI uses quite awful tactics to manipulate people and put them under a lot of stress to do as it wants. However, it somehow holds together and the real agent provoceteur gets revealed.
Ironically, the AI solution the problems are to remove the evil leaders who it thinks are the problem and our hereos for some reason fight against this! The solution isn't to just replace them, but to kill them all! It has connotations of Terminator and Skynet which is done quite well.
If everything was quite connected back in 2008 when the film was released, after covid, our current systems and dependency on IT must be 10 times or more reliant, so that an AI system could theoretically control everything. I guess once smart meters are installed and all cars are made electric, it will make a centralised control even more possible.
There are some great action scenes which are a good highlight to the film and it could show as a reminder that we should be careful about AI and giving computers too much control over our lives.
There has been talk about when will we see AI in real life, perhaps when we see the much hypothesised quantum computers? This combined with robots could then see a real life I Robot situation. I am not sure I would want a pretty dangerous looking robot as a house maid at home in case it turns rogue. What about what the cyborgs did on Mars in Star Trek?! I thought Data was a good guy until I saw that.
Overall I really enjoyed the film and can recommend it for a nice light hearted action film. I managed to squeeze in a couple of games of Fortnite in between before finishing it quite late.
Thanks for reading.
► Trailer
Let's connect : mypathtofire

Credits:
The title image was created by myself in canva and using the CineTV logo and image source.
I do not own the video copyrights. The video copyright is owned by their respective copyright holder.
Used under fair-use section 107 of the Copyright Act 1976.

---
---