"The Auguries" (Westworld lV) - Episode Review [ESP/ENG]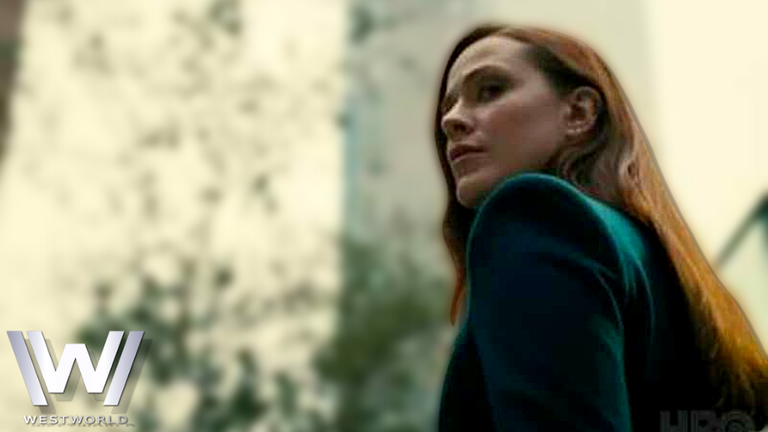 ESPAÑOL
Después de una espera de dos años regresa una de las mejores series de ciencia-ficción; el pasado domingo la cadena televisiva de TV por cable, HBO, estrenó la cuarta temporada de esta historia que en las temporadas anteriores relató el despertar, la revolución y el comienzo de una guerra de un grupo de androides conocidos como "Hosts"; está es una forma muy, pero muy simple de definir lo sucedido en tres temporadas, todas magníficas con un significado especial, una correspondiente a un juego para crear una conciencia, a una puerta hacia un mundo mejor y otro en dónde habrá sacrificios para conseguir el libre albedrío, tres relatos en dónde debemos acompañar a un grupo de muy buenos personajes en dónde de una forma inteligente darán pocas señales de saber cuál es su parte en esta historia en dónde quien sobreviva puede crear un nuevo mundo.
ENGLISH
After a two-year wait, one of the best science-fiction series returns; last Sunday the cable TV network, HBO, premiered the fourth season of this story that in previous seasons told the awakening, the revolution and the beginning of a war of a group of androids known as "Hosts"; This is a very, very simple way to define what happened in three seasons, all magnificent with a special meaning, one corresponding to a game to create a conscience, a door to a better world and another where there will be sacrifices to achieve free will, three stories where we must accompany a group of very good characters where in an intelligent way they will give few signs of knowing what is their part in this story where whoever survives can create a new world.

"I want a story with a happy ending..."
"Westworld" posiblemente sea una serie difícil de seguir, puede ser por el hecho de ser considerada difícil de entender o por las críticas que recibió la anterior temporada por los más acérrimos fans, pero en mi opinión, lo que considero difícil es para mantener el ritmo de la historia en dónde siempre existe un hiato de dos años entre temporadas y que no importa que tan sencilla pueda ser una parte (por ejemplo la tercera), siempre existirán factores que enlentece la producción de cada episodio; una de estas causas fue la pandemia y por eso otra vez se debió esperar dos años para seguir siendo testigos de esta guerra por la libertad de una especie.


"Westworld" may be a difficult series to follow, it may be because it is considered difficult to understand or because of the criticism that the previous season received by the most diehard fans, but in my opinion, what I consider difficult is to keep the pace of the story where there is always a hiatus of two years between seasons and no matter how simple a part can be (for example the third), there will always be factors that slow down the production of each episode; One of these causes was the pandemic and that is why once again we had to wait two years to continue witnessing this war for the freedom of a species.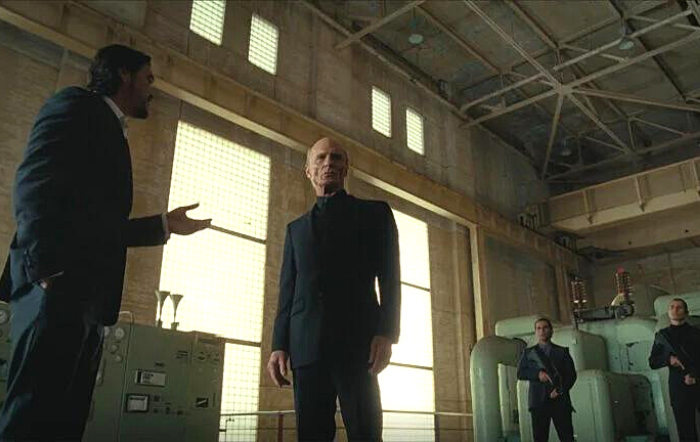 Fuente / Source

Esta nueva historia comienza siete años después de lo sucedido en el final de la 3.ª temporada; en el primer episodio de esta cuarta parte veremos cómo sobrevivientes de los disturbios ocasionados por las revelaciones, del futuro dictaminado por Rehoboam no pudieron crear un mundo nuevo, solo "eliminaron" una amenaza para que después el mundo y quiénes los habitan siguieran dentro de un loop, sin realizar verdaderos cambios; entre ese mundo están encerrados tanto Caleb como Maeve, ambos separados, ambos con vidas diferentes, pero con el miedo de que en cualquier momento todo lo que han hecho pueda causar una cacería contra de ellos porque la guerra no ha terminado, ya que en secreto, de forma sigilosa los planes tanto de Charlotte cómo William, siguen adelante y esta vez serán más despiadados de lo que pudo ser Dolores, es por eso que al terminar un enfrentamiento necesario para "liberar" a la humanidad del control de Rehoboam y Serac, un poderoso enemigo seguía su camino, algo que quedó claro al final de la tercera temporada y en siete años pudo hacerse más poderoso y solo queda ir descubriendo el alcance del dominio que ha conseguido una vengativa Charlotte y está nueva versión de William en dónde parece que no siente nada que pueda frenarlo, no hay límites para demostrar quién en realidad es en el mundo real.


This new story begins seven years after what happened at the end of the 3rd season. In the first episode of this fourth part, we will see how the survivors of the disturbances caused by the revelations of the future dictated by Rehoboam could not create a new world, they only "eliminated" a threat so that later the world and those who inhabit it would continue in a loop, without making real changes; Caleb and Maeve are locked in that world, both separated, both with different lives, but with the fear that at any moment everything they have done could cause a hunt against them because the war is not over, since secretly, in a stealthy way, the plans of both Charlotte and William go ahead and this time they will be more ruthless than Dolores could be, That is why at the end of a necessary confrontation to "free" humanity from the control of Rehoboam and Serac, a powerful enemy was still on his way, something that became clear at the end of the third season and in seven years could become more powerful and it only remains to discover the extent of the domain that has achieved a vengeful Charlotte and this new version of William where it seems that he feels nothing that can stop him, there are no limits to show who he really is in the real world.

Justamente al momento de ver parte del plan de William/ "Charlores" pensaba que era lo esperado y es solo un paso para lo que puede ser el dominio del mundo en dónde nuevos Hosts puedan caminar sin esconderse, sin ser perseguidos, pero siendo sincero desde el momento del final de la tercera temporada esperaba que el mundo estaría devastado por la guerra entre la resistencia liderada por Caleb y las nuevas máquinas de Charlotte; tenía la sensación de que tal vez estuviera cada vez más cerca de una versión de "Terminator" pero ambientada en el mundo de Westworld y a pesar de que en este episodio el mundo no ha cambiado tanto, al ver las vidas de Caleb y Maeve se me hizo imposible no hacer la pregunta que cada fan de esta serie debe hacerse en algún momento, esa es "¿Esto es real?" Y siempre he dicho que al hacerme está pregunta es que nuevamente está historia cumple su cometido en jugar con la mente de quienes fielmente la siguen, aunque he aprendido de la anterior temporada y será mejor esperar que tan lineal es el tiempo en esta temporada, las expectativas pueden arruinar el relato y es por eso que será mejor disfrutar, que nos sorprendan con la historia que nos quieren relatar en esta cuarta parte


Just at the moment of seeing part of William/"Charlores" plan I thought it was expected and it is just a step towards what can be the world domination where new Hosts can walk without hiding, without being chased, but being honest from the moment of the end of the third season I expected that the world would be devastated by the war between the resistance led by Caleb and Charlotte's new machines; I had the feeling that maybe I was getting closer and closer to a version of "Terminator" but set in the world of Westworld and even though in this episode the world hasn't changed that much, seeing Caleb and Maeve's lives made it impossible for me not to ask the question that every fan of this series must ask themselves at some point, that is "Is this real? "And I have always said that asking myself this question is that again this story fulfills its mission in playing with the minds of those who faithfully follow it, although I have learned from the previous season and it will be better to wait how linear is the time in this season, the expectations can ruin the story and that is why it will be better to enjoy, to be surprised with the story they want to tell us in this fourth part.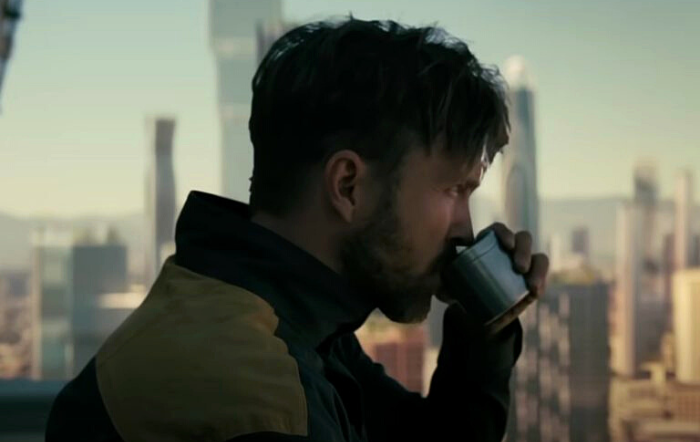 Fuente / Source

Dolores es un gran personaje, siempre he creído que muchas personas pueden reflejarse en lo que ella representa; puede ser en su despertar, en su lucha, sea usando la fuerza o inteligencia, pero también en su decisión de ver lo hermoso de un mundo lleno de fallas; la interpretación que ha realizado Evan Rachel Wood en las anteriores temporadas es perfecta y lo mejor es que ella puede representar este papel como nadie por toda la lucha que realiza contra el abuso, en especial a la que ella fue víctima; es por eso que cuando supe que en esta oportunidad interpretaría a un personaje diferente pensé que pudiera demostrar nuevamente esa lucha que vivió Dolores del control y abuso que implementan quien cree que tiene el poder usando violencia, amenazas y que debería nuevamente despertar para en esta oportunidad crear tal vez una revolución diferente o no cometer errores del pasado, creo que eso es lo que "Christina" representa en esta temporada, una nueva oportunidad de repetir lo ya hecho o hacer algo completamente nuevo en dónde si podrá traer paz a su especie; tal vez con esto puede hacer ver qué la historia de Christina es predecible, pero pienso que el camino deberá ser un poco más fuerte, ver qué puede obtener de quienes serán rivales y aliados para poder tomar como dije anteriormente, mejores decisiones.


Dolores is a great character, I have always believed that many people can be reflected in what she represents; it can be in her awakening, in her struggle, whether using strength or intelligence, but also in her decision to see the beauty of a world full of flaws; the interpretation that has made Evan Rachel Wood in previous seasons is perfect and the best thing is that she can play this role like no one else for all the struggle she does against abuse, especially the one she was a victim of; that's why when I knew that in this opportunity she would play a different character I thought that she could show again that fight that Dolores lived against the control and abuse implemented by those who believe they have the power using violence, threats and that she should wake up again to create maybe a different revolution or not make mistakes of the past, I think that's what "Christina" represents in this season, a new opportunity to repeat what has already been done or do something completely new where she can bring peace to her species; Maybe with this you can see that Christina's story is predictable, but I think the path should be a little stronger, see what she can get from those who will be rivals and allies to be able to make as I said before, better decisions.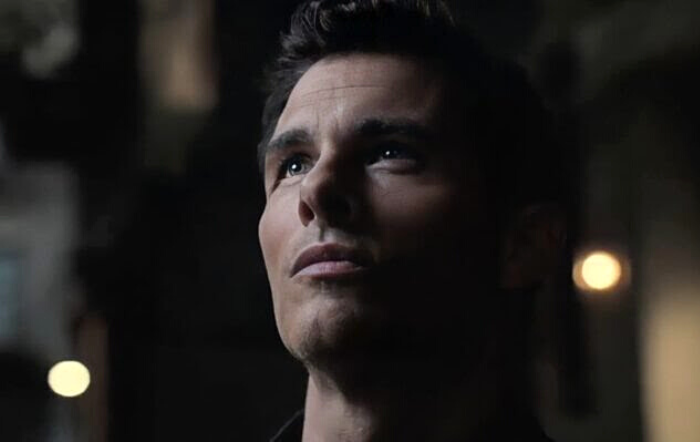 Fuente / Source

"The Auguries" fue un episodio muy nostálgico; está es más que nada mi definición del comienzo de esta cuarta temporada en dónde vemos a nuevos personajes cómo Christina quien muestra muchas similitudes a lo que fue Dolores en ese primer episodio de esta serie; también podemos apreciar que Caleb no pudo responder a las expectativas que la misma Dolores tuvo con él y aunque su vida es completamente diferente a lo que Rehoboam dictaminó, de igual forma siente un vacío de no conseguir o liderar a la humanidad a realizar un necesario cambio; esto nos lleva a Maeve quien como Christina y Caleb, muestran señales de su vida pasada, del vacío por todo lo que han perdido y eso parece que le hace enfocarse en sus recuerdos, pero claro, sin revelar en realidad que está buscando; justamente esto es lo que más me ha fascinado de este primer episodio de la 4.ª temporada, nostalgia, secretos y una pequeña revelación que crea muchas preguntas que respuestas. Me gustaría decir que tengo pocas expectativas, pero a pesar de ser más cauteloso pienso que en esta oportunidad podemos tener una mejor historia, no creo que sea complicada, pero si una excelente en dónde nuevamente debemos ver un despertar en especial de Christina y de Caleb.


"The Auguries" was a very nostalgic episode; this is more than anything my definition of the beginning of this fourth season where we see new characters like Christina who shows many similarities to what Dolores was in that first episode of this series; we can also appreciate that Caleb could not respond to the expectations that Dolores herself had with him and although his life is completely different from what Rehoboam dictated, he still feels a void of not achieving or leading humanity to make a necessary change; This brings us to Maeve who, like Christina and Caleb, show signs of her past life, of the emptiness for all that they have lost and that seems to make her focus on her memories, but of course, without actually revealing what she is looking for; this is precisely what fascinated me the most in this first episode of the 4th season. Season 4, nostalgia, secrets and a small revelation that creates more questions than answers. I would like to say that I have low expectations, but despite being more cautious I think that this time we can have a better story, I do not think it will be complicated, but an excellent one where again we should see an awakening especially of Christina and Caleb.

Westworld Season 4| Official Trailer

Cover image edited in canva; the image was taken from the following source


---
---