Two surreal lives, one real (Nicolas Cage), the other fictional (The Unbearable Weight of Massive Talent). Review with almost no spoilers.

Nicolas Coppola is the nephew of Francis Ford Coppola, and when he began his artistic career he changed his last name to Cage, inspired by a Marvel superhero named Luke Cage. He is an actor who presents a charisma that he has managed to maintain for years, and has worked in very good movies, and in very bad ones as well.
He was one of the highest paid actors in Hollywood for what he invested in real estate, (he came to have 15 houses), a castle in England, mansions in Los Angeles, New York and Las Vegas, four yachts, a jet, an island and a head of a dinosaur sixty-seven million years old.
Cage has married: actress Patricia Arquette (sister of actress Rosanna Arquette), Lisa Marie Presley (daughter of Elvis Presley), Alice Kim with whom he has a son named Kal El Coppola (Kal El is the real name of Superman), Erika Koike (his makeup artist), and currently with Riko Shibata, (a Japanese woman 31 years younger than him).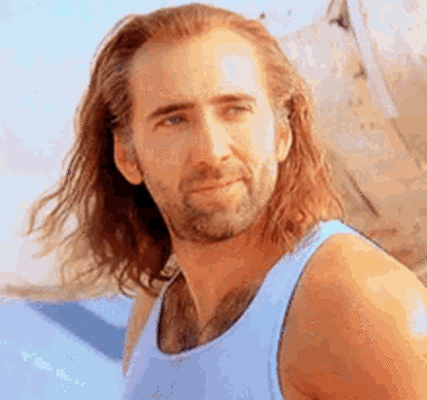 Source
He has been sued for real estate fraud, by the mother of one of his children due to maintenance problems, and the U.S. Treasury has sought him for non-payment of taxes.
At one point in his life he was no longer wanted for major film projects, so to pay all his debts he has had to sell properties, and also accepts any role in minor films, some of acceptable quality, and others of very questionable quality. In these films, Nicolas Cage's acting, and sometimes overacting, always stands out.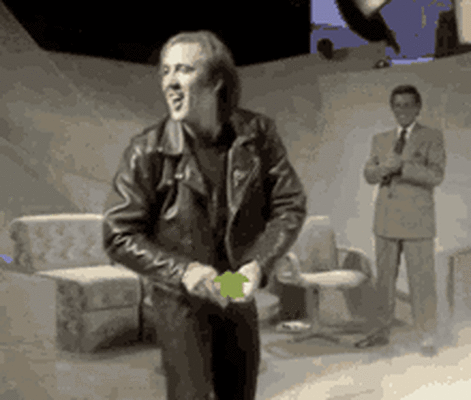 Source
In the movie The Unbearable Weight of Massive Talent, Nicolas Cage plays Nic Cage an actor who urgently needs to revive his career. Good directors don't need him for their projects so the debts keep piling up. Cage, in order to obtain the not inconsiderable sum of one million dollars, accepts an invitation in Mayorca to the birthday of one of his biggest fans, the Spanish billionaire Javi Gutierrez (Pedro Pascal).
Nicolas Cage stars as Nicolas Cage accompanied by Pedro Pascal who develops an impressive chemistry with Cage. The story is light and surreal.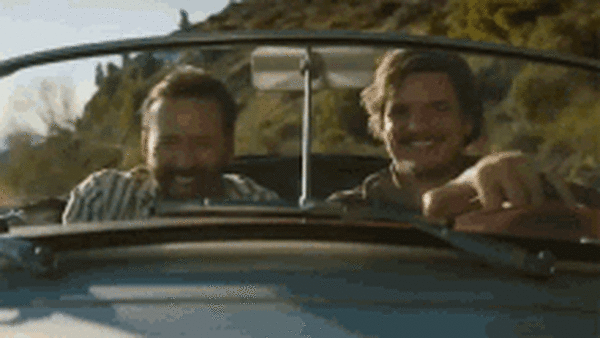 Source
Javi hopes to seduce Cage with the knowledge of his career and offer him a screenplay written by him to star in a movie. But Javi is involved in arms trafficking and the CIA needs Cage's services to catch him. Cage also gets involved in the kidnapping of the daughter of a politician in Catalonia, and even in the kidnapping of his own family.
The film is fun and clever, parodying action films and engaging in the buddy movie genre with bits of absurd comedy.
There are references to Cage's work in other films: Con Air, Wild At Heart, Leaving Las Vegas, Guarding Tess, The Croods and Face Off. It's a self-parody of himself.
Source
The Film is directed by Tom Gormican and also stars: Tiffany Haddish, Neil Patrick Harris, and Demi Moore among others.
It is a movie that will not be nominated for any Oscar award, but it fulfills the expectation of entertaining, now as I reread the first paragraphs of this blog I wonder if it would not be equally or more entertaining to see a movie based on the real life of Nicholas Cage given his outlandish real life. ?
---
---