🇪🇸 Mi reseña de la serie alemana "Biohackers" - 🇬🇧 My review of the german series "Biohackers"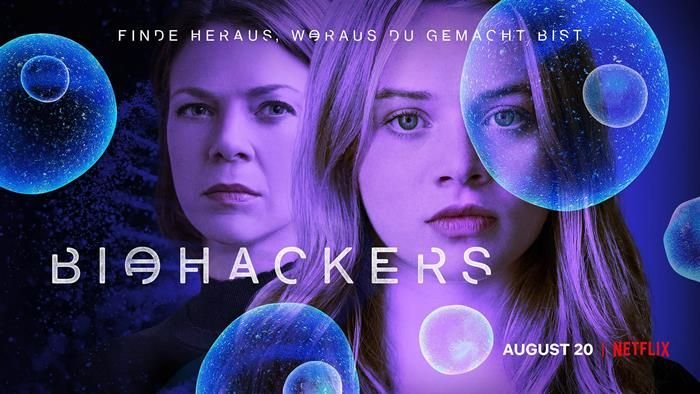 ---

Bienvenido/a a este post. Si aún no eres parte de esta Cripto Red Social, te invito a unirte, para que comiences a recibir recompensas por tu actividad online.

Welcome to this post. If you are not yet part of this Crypto Social Network, I invite you to join, so that you can start receiving rewards for your online activity.
---

---
En esta oportunidad les compartiré mi opinión sobre la serie de Netflix Biohackers, que es una producción alemana del género techno-thriller, cuya primera temporada se estrenó en la plataforma de streaming en el año 2020 y luego en 2021 llegó una segunda, cada una de ellas con tan solo seis episodios de aproximadamente 45 minutos de duración. Hasta el momento no se ha anunciado una tercera temporada, pero, aunque la trama terminó bastante redonda en el último episodio, creo que es muy probable que en los próximos meses se confirme la producción de una nueva entrega en la que se aborden algunos temas que aún tienen espacio para su desarrollo en la historia. Este articulo no contendrá spoilers de la trama, solo quiero describirla de forma general y recomendarla como una buena opción no tan conocida, ya que personalmente me ha parecido una serie bastante interesante y entretenida.
Su argumento gira en torno a Mia Akerlund, una muy talentosa estudiante de medicina que ingresa a la universidad de Friburgo con la intensión de recopilar pruebas incriminatorias, con las cuales exponer los experimentos genéticos ilegales que ella presume son llevados a cabo por una profesora de esta casa de estudios, la doctora Tanja Lorenz, los cuales estarían relacionados con una tragedia familiar que Mia sufrió en su infancia. Luego de infiltrarse en el círculo cercano de esta catedrática impulsora de la Biología Sintética e iniciar una relación sentimental con su asistente, un estudiante llamado Jasper; Mia descubre un proyecto secreto de biohacking denominado "Homo Deus" dirigido por Lorenz, el cual presenta graves implicaciones antiéticas, e involucra a personas de gran poder económico, por lo que denunciar la ilegalidad de sus acciones, resultará sumamente peligroso no solo para la joven en busca de venganza, sino también para los muy peculiares amigos que ha conseguido durante el tiempo en que ha estado asistiendo a la universidad.
This time I will share my opinion about the Netflix series Biohackers, which is a German production of the techno-thriller genre, whose first season premiered on the streaming platform in 2020 and then a second one arrived in 2021, each of them with only six episodes of approximately 45 minutes in length. So far a third season has not been announced, but, although the plot ended quite well in the last episode, I think it is very likely that in the coming months the production of a new installment will be confirmed in which some issues that they still have room for their development in history. This article will not contain spoilers of the plot, I just want to describe it in a general way and recommend it as a good option not so well known, since I personally found it to be a very interesting and entertaining series.
Its argument revolves around Mia Akerlund, a very talented medical student who enters the University of Freiburg with the intention of collecting incriminating evidence, with which to expose the illegal genetic experiments that she presumes are carried out by a professor of this house of studies, Dr. Tanja Lorenz, which would be related to a family tragedy that Mia suffered in her childhood. After infiltrating the close circle of this professor who promotes Synthetic Biology and starting a romantic relationship with her assistant, a student named Jasper; Mia discovers a secret biohacking project called "Homo Deus" directed by Lorenz, which has serious unethical implications, and involves people of great economic power, so denouncing the illegality of their actions will be extremely dangerous not only for the young seeking revenge, but also for the very peculiar friends he has made during the time he has been attending college.
---

---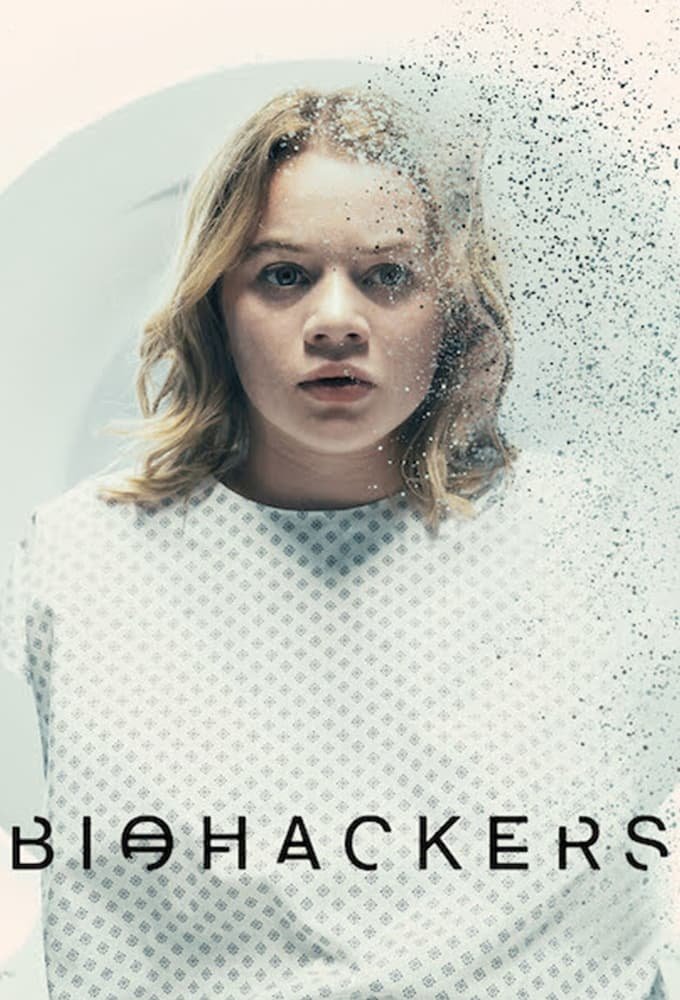 ---

---
La segunda temporada, retoma la trama a partir de un cliffhanger ocurrido en el final de la anterior, pero además incorpora como elemento extra la pérdida de memoria en extrañas circunstancias de la protagonista, con lo que consigue renovar el nivel de intriga que genera la serie. Los recuerdos de Mia van surgiendo gradualmente y la narración nos permite armar el rompecabezas paso a paso con cada recuerdo, hasta completar el mosaico que constituye la historia. De hecho, creo que la segunda temporada es superior a la primera, pues me parece que en la primera hay un problema en la forma en que se desarrolló la trama, dado que el primer episodio inicia con un cold open o teaser sequence, donde se nos muestra una escena adelantada de lo que ocurrirá posteriormente en la trama, por lo que más adelante, cuando todo se alinea para que esto que ya vimos al inicio finalmente ocurra, la sorpresa es nula, siendo que pudo haber sido una revelación impactante.
Pese a ello, creo que la construcción de los hechos es bastante entretenida, aunque debo resaltar que se producen unas cuantas conveniencias en el guion a las que debemos estar dispuestos a aceptar, de lo contrario será difícil disfrutar la narración. La historia es relativamente sencilla, con algunos giros, pero todo es bastante conciso debido a la brevedad de la serie, lo que hace que no se pierda demasiado el tiempo en cuestiones intrascendentes y eso me parece un acierto. Los personajes secundarios por lo tanto no tienen mayor desarrollo, no obstante, para mi gusto son agradables, siempre me divierten esos personajes intelectuales a la vez que alocados y extravagantes, en ese aspecto Ole y Chen-Lu, me parecen geniales, Lotta en cambio se me hace menos original e interesante, pero cumple con su propósito en la trama, de igual forma me sucede con Jasper y Niklas, que si bien tienen importancia en los acontecimientos, sus roles no me resultan muy llamativos que digamos.
The second season takes up the plot from a cliffhanger that occurred at the end of the previous one, but also incorporates as an extra element the loss of memory in strange circumstances of the protagonist, with which it manages to renew the level of intrigue generated by the series. . Mia's memories gradually emerge and the narration allows us to put together the puzzle step by step with each memory, until completing the mosaic that constitutes the story. In fact, I think that the second season is superior to the first, because it seems to me that in the first there is a problem in the way the plot unfolded, given that the first episode begins with a cold open or teaser sequence, where It shows us an early scene of what will happen later in the plot, so later, when everything lines up so that what we saw at the beginning finally happens, the surprise is null, since it could have been a shocking revelation.
Despite this, I think that the construction of the facts is quite entertaining, although I must emphasize that there are a few conveniences in the script that we must be willing to accept, otherwise it will be difficult to enjoy the narration. The story is relatively simple, with some twists, but everything is quite concise due to the brevity of the series, which means that too much time is not wasted on inconsequential issues and that seems to me to be a success. The secondary characters therefore do not have further development, however, for my taste they are nice, I always enjoy those intellectual characters as well as crazy and extravagant, in that aspect Ole and Chen-Lu, they seem great to me, Lotta on the other hand I find it less original and interesting, but it fulfills its purpose in the plot, in the same way it happens to me with Jasper and Niklas, who although they are important in the events, their roles are not very striking to me.
---

---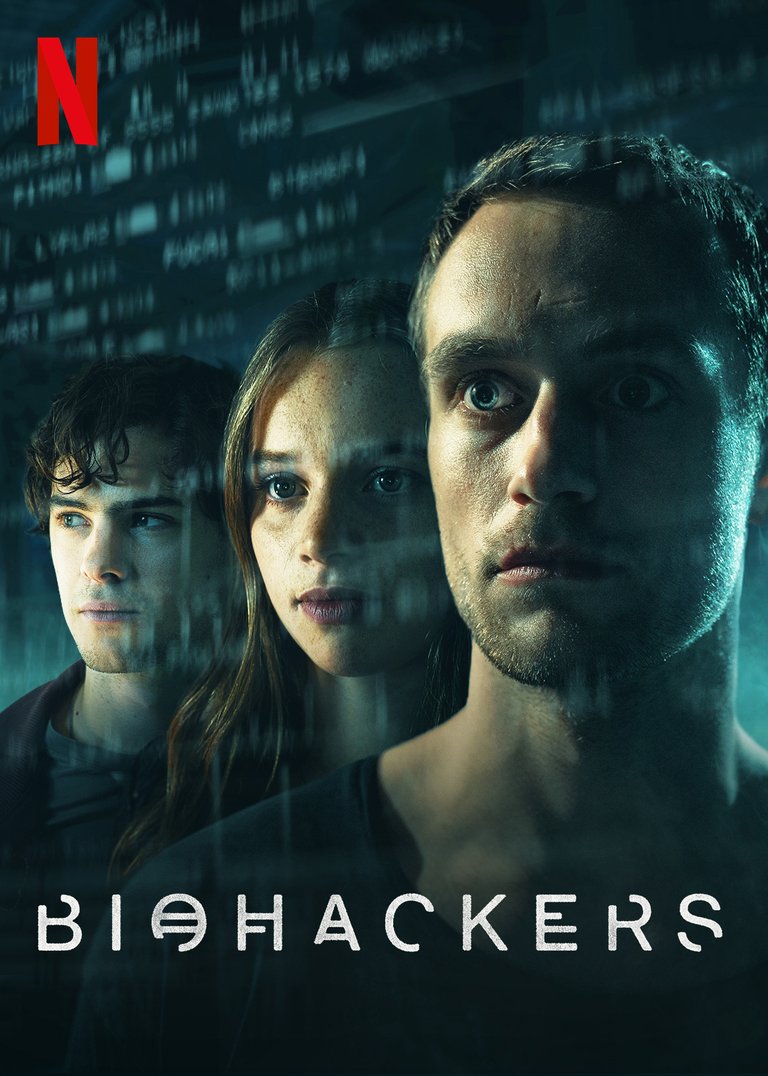 ---

---
Las actuaciones creo que están bastante bien, no son de un nivel muy elevado, pero si aceptables, creo que las mejores interpretaciones son la de Luna Wedler como Mia, quien me resulta muy carismática, y Jessica Schwarz como la Doctora Lorenz, que creo hace un buen papel y consigue transmitir el carácter de esta prepotente e inescrupulosa científica. El resto del reparto a mi parecer hace un trabajo decente y correcto, aunque no demasiado destacable en ningún sentido específico, de hecho, no sé qué tan extensas sean sus respectivas trayectorias, pues siendo este un programa de origen alemán, no tengo más conocimiento sobre sus actores, solo lo mostrado en los créditos de la serie.
En esta producción el elemento principal es la intriga, que a su vez se encuentra aderezada por pequeñas dosis de información tecnológica relacionada con experimentos e invenciones que se enmarcan en el concepto de Biohacking, no solo a nivel académico y corporativo, sino también en un ámbito más doméstico y aficionado. Esto quizá para algunos pueda simplemente constituir relleno, colmado de información indescifrable que solo busca hacer parecer inteligentes a los personajes, sin que el espectador pueda comprender el significado de esos diálogos científicos que emplean, sin embargo, a mí me parece un punto a favor que me motiva a leer e investigar un poco sobre los conceptos e ideas que mencionan, quizá puedan ser exagerados, pero creo que existen ese tipo de nerds de la biología y se me hace interesante su presencia en la trama.
I think the performances are quite good, they are not of a very high level, but they are acceptable, I think the best performances are Luna Wedler as Mia, who I find very charismatic, and Jessica Schwarz as Doctor Lorenz, who I think makes a good role and manages to convey the character of this arrogant and unscrupulous scientist. The rest of the cast, in my opinion, does a decent and correct job, although not too remarkable in any specific sense, in fact, I do not know how extensive their respective careers are, since this is a program of German origin, I have no more knowledge about its actors, only what is shown in the credits of the series.
In this production, the main element is intrigue, which in turn is seasoned with small doses of technological information related to experiments and inventions that are part of the concept of Biohacking, not only at an academic and corporate level, but also in a more domestic and amateur. This perhaps for some may simply constitute filler, full of indecipherable information that only seeks to make the characters seem intelligent, without the viewer being able to understand the meaning of those scientific dialogues that they use, however, it seems to me a point in favor that It motivates me to read and investigate a little about the concepts and ideas they mention, perhaps they may be exaggerated, but I think there are those kinds of biology nerds and I find their presence in the plot interesting.
---

---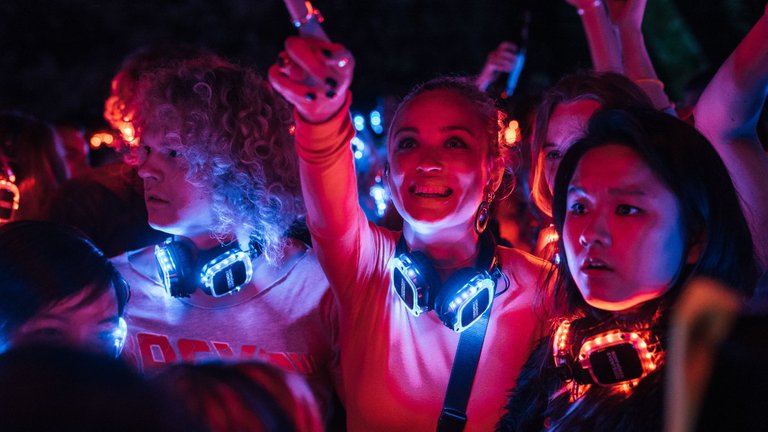 ---

---
Otra cosa que quisiera mencionar, es que, si lo que buscas es acción o ciencia ficción, no la vas a encontrar en esta serie, ya que en cuanto a la acción es sumamente escasa y las pocas peleas que hay, están hechas de una forma muy "realista" en el sentido de que son simplemente personas golpeándose, pero sin ningún conocimiento de diciplinas de defensa personal o artes marciales, tal como si se tratara de una pelea real entre personas que cultivan más su intelecto que su condición física y atlética. Por otro lado, la serie puede parecer de ciencia ficción y quizá tenga algo muy minúsculo de ese género, pero en realidad no se trata de tecnologías ficticias o futuristas, sino de ciencia actual que, aunque por supuesto es usada en una historia ficticia, no deja de ser bastante cercana a la realidad, de hecho, es uno de los aspectos que más me llama la atención de esta serie, su gran parecido con el mundo real en el presente.
Por todo esto, recomiendo la serie a quienes deseen ver una historia ficticia pero factible en términos científicos, que involucre tecnología genética con un tono realista, sin hacer énfasis en la acción sino en la intriga y que a la vez tenga un tono ligero, es decir que no se trate de un suspenso exagerado, solo un relato de venganza, en el cual dicha venganza no es irracional y motivada por el odio, sino que se apega mucho más al hecho de hacer justicia por las acciones antiéticas ejercidas por alguien sin escrúpulos, que debe ser expuesta y pagar por ello. Además, es bastante corta y por lo tanto rápida de ver, por lo que la sugiero a quienes no desean engancharse por largo tiempo y solo buscan ver algo durante un fin de semana. Mi calificación para esta serie es de 7 / 10.
Another thing I would like to mention is that, if you are looking for action or science fiction, you will not find it in this series, since in terms of action it is extremely scarce and the few fights that exist are made in a way very "realistic" in the sense that they are simply people hitting each other, but without any knowledge of disciplines of self-defense or martial arts, as if it were a real fight between people who cultivate their intellect more than their physical and athletic condition. On the other hand, the series may seem like science fiction and maybe it has something very miniscule of that genre, but in reality it is not about fictional or futuristic technologies, but about current science that, although of course it is used in a fictional story, it is not it ceases to be quite close to reality, in fact, it is one of the aspects that most strikes me in this series, its great resemblance to the real world in the present.
For all this, I recommend the series to those who want to see a fictional but feasible story in scientific terms that involves genetic technology with a realistic tone, without emphasizing action but rather intrigue and that at the same time has a light tone, it is say that it is not an exaggerated suspense, just a story of revenge, in which said revenge is not irrational and motivated by hatred, but is much more attached to the fact of doing justice for the unethical actions carried out by someone without scruples, which must be exposed and pay for it. In addition, it is quite short and therefore quick to watch, so I suggest it to those who do not want to be hooked for a long time and are just looking to see something for a weekend. My rating for this series is 7/10.
---

---
Trailer
---

---
Muchas gracias por leer mi contenido, espero haya sido de tu agrado, cualquier opinión, solicitud, critica o sugerencia, por favor comunícamela por medio de los comentarios, será un placer para mi recibirla. Hasta pronto, nos estaremos leyendo próximamente.
Thank you very much for reading my content, I hope it has been to your liking, any opinion, request, criticism or suggestion, please let me know through the comments, it will be a pleasure for me to receive it. See you soon, we will be reading soon.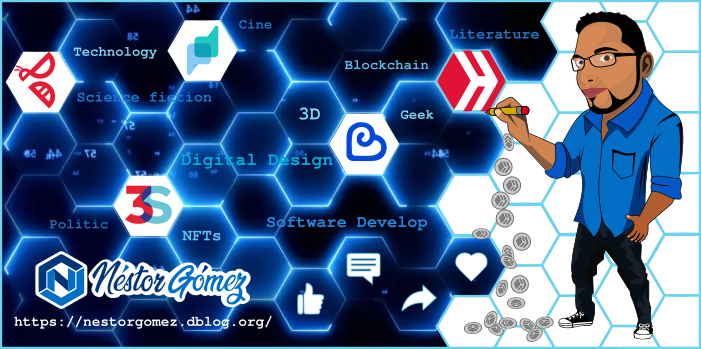 ---
---