Kota Factory
For the last four nights, I've been suffering from stomach ache which turned into 5x more painful than period cramps. When lying on the bed can't even help me out, I decided to watch something light to divert my mind. And then, "Kota Factory" came along. Truly speaking, I thought it would be like those typical hindi series but to my surprise, it turns out as a wholesome series that will secure its positive impact on me for a long time. This show gives a lot of deep insights into India's engineering admission preparation process which has never been touched on before. And this type of scenario was meant to be brought out to show our generation what they're going through. After ending the series, it not only helped me to cover the physical pain, it gave me mental relief too! So let's dive a little.
Admitting to the best institute for higher studies is a big dream for most students. But what happens if that dream is set by the parents, family, or society? Being admitted into the best engineering college becomes the only life motto, and if you can't make it, you'll become a worthless piece of shit. Yes, this rings a bell for us too, unlike India, Bangladesh has the same mentality towards admission tests but their war is far more dangerous compared to ours.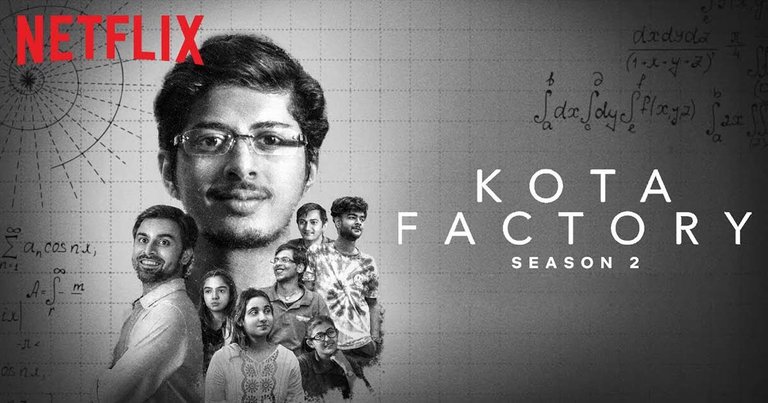 Source
In India, a big portion of students leave their school life in class 10 and by skipping the 11th and 12th, they get admitted into the coaching center and start preparing for admission. They only put their name in random schools just for taking the lab classes. This is a big cultural shock for me because as a Bangladeshi student, I can't even think about quitting college and spending two years for university admission preparation.
In this series, the first season was more about the personal experience of a student in this kota. The adjustment, uncertainty, new friendship, love everything is depicted so naturally. Along with this, the second season comes with the coaching factory and the factory resemblance where hundreds of students in a class flip pages at the same time, and response at the same time. All their behaviors are like human robots from which the main character is able to come out through his spirit of effective and pragmatic learning style.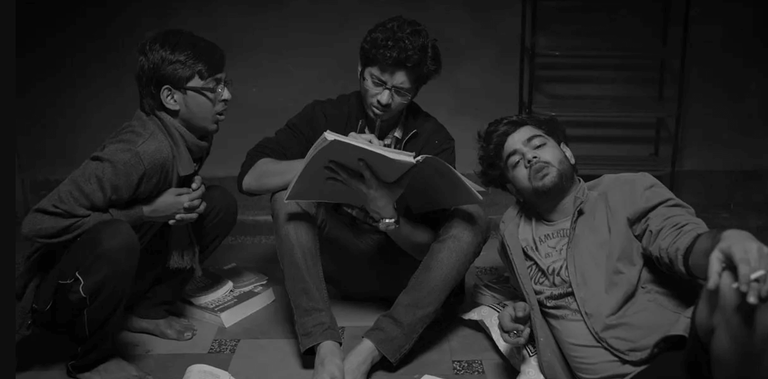 Source
Now if I go through the series, it starts with a black and white gloomy city that is full of admission war students. Unlike our farmgate, India has a para called "Kota" where coaching centers are rising like top-notch buildings. The black and white color brings out the depressing, colorless life of the students. And I get the same vibe whenever I am in front of those huge UCC and Udvash banners and posters throughout the farmgate. Through the life of the protagonist, it shows step by step how a new student copes with the surroundings. Leaving all the family and friends, and adjusting to this highly competitive war is very hard, and which needs high motivation and great mental strength to stick with the main motto.
It also successfully brings out the dark secret of sexual maturity which is a taboo in our subcontinent. The creative writer should get applause for making us think about why sexual maturity is important. With the clear-cut camera work, they tried to bring the vulnerabilities of the students. Each of the episodes ends with a song which rewinds the zest of that episode and through this art, the show gains another advantage to be closer in our hearts.

Source
In the cast, each of the members tried their best to bring out their characters and mostly, they have done it pretty well, but here, Jitu Bhai's role needs to be mentioned the most. Jitendra Kumar's raw and natural way of expressions takes his character to a whole new level, which is rare in the bollywood industry. This character was inspired from a real role model called Nitin Vijay who has the same characteristics and founder of "motion education" and became the best coaching center. Where most teachers are looking at this education as a business, jitu bhai becomes a big brother to the students, helps them selflessly, and aspires to struggle till the end. With any kind of problem, students come to him unhesitatingly and they get solutions for every problem. He is like a savior, who can uplift students' spirits, no matter which condition they are in. Through his character, the struggles of a true teacher to establish his own coaching center also comes out. I admire one of his dialogue, that goes like this,
"Don't run for IIT dreaming of a good education, you can educate yourself from anywhere, run for IIT because it is tough to achieve, and winning in a tough battle brings confidence ".
One of the saddest things is the sacrifices that the students make, leaving their friends and family behind, it becomes worth it if their aspirations are for the right path. But those, who come from their family pressure, can't even have the courage to go back if they can't make it, because this mindset is always stuck with us that going back will only bring them shame. So even though they can't cope up with their study, they still let themselves be doomed to this kota factory.
Lastly thanks to the director and TVF production for taking us through such a wonderful journey. Their longing, friendship, love, achievement, unfulfilled dreams everything blends so well with our student life. And revisiting those memories through the show is definitely an overwhelming experience!
Thanks for reading!
---
---