CineTV Contest/ Favorite Sport movie: Love and Basketball [Eng-Esp]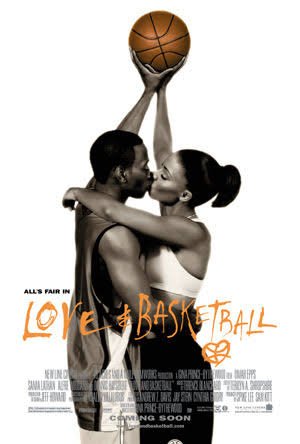 IMDB
I choose Love and Basketball as my favorite sports movie, the story revolves around Monica and Quincy, when I saw this movie for the first time, I didn't think that the ending would be the way everything tends to be, would i say the ending make me feel good?
yeap! I guess at this point, I was super excited.
Love & Basketball is truly amazing and I must admit it stands out great, it's my favorite sports movie I could always count on, the scenes, characters and sounds are so amazing, can you believe after seeing this movie? I developed a lot of love for basketball and now I'm thinking about acting as Quincy, lol, it makes me cool to see how someone is so great, determined and super courageous towards his dream and love at the same time.
This movie taught me that the place where we live can be a great advantage for our dreams, our environment is a great adventure for ourselves, not even to talk about the people around us, both can be an advantage depending on how we relate to the people in our environment.
Just like it happened in the story of Monica and Quincy, they didn't give up on their dreams and love, no matter the struggle and challenges they faced, it was like a motivation for them and this alone makes me want to be watching this movie every again.
If I say I'm in the market now, looking for a basketball items to buy, form a basketball court and then start playing basketball completely, don't bother me because I want to make it this time hahaha, but if I bought everything right now, would I be fit? and turn myself to be eleven now?
I am kind of a fat guy right now, would I be able to fit through a bedroom window now? just as it was the case with Quincy, this movie has taught me that everything in life is a decision, to be successful one must be decisive, our heart, mind and soul must be set towards what we need, which is what would make us happy.
Nothing conveys love and affection than sports, pointing out what makes people pour out their hearts and love, sports is the thing, on all occasions, I tend to see this as the center of admiration.
I came today for the cineTv Contest, join here and share your opinion on the topic of the week.
Spanish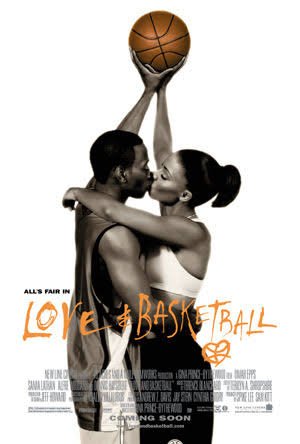 IMDB
Elijo Amor y Baloncesto como mi película de deportes favorita, la historia gira en torno a Mónica y Quincy, cuando vi esta película por primera vez, no pensé que el final sería como suele ser todo, ¿Diría que el final me hace sentir bien?
¡sí! Supongo que en este punto, estaba súper emocionado.
Love & Basketball es realmente increíble y debo admitir que se destaca muy bien, es mi película de deportes favorita con la que siempre puedo contar, las escenas, los personajes y los sonidos son increíbles, ¿puedes creer después de ver esta película? Desarrollé mucho amor por el baloncesto y ahora estoy pensando en actuar como Quincy, lol, me hace genial ver cómo alguien es tan genial, determinado y súper valiente hacia su sueño y amor al mismo tiempo.
Esta película me enseñó que el lugar donde vivimos puede ser una gran ventaja para nuestros sueños, nuestro entorno es una gran aventura para nosotros mismos, ni hablar de las personas que nos rodean, ambos pueden ser una ventaja dependiendo de cómo nos relacionemos con el personas de nuestro entorno.
Tal como sucedió en la historia de Monica y Quincy, no se dieron por vencidos en sus sueños y amor, sin importar la lucha y los desafíos que enfrentaron, fue como una motivación para ellos y solo esto me hace querer estar viendo esto. película cada vez más.
Si digo que estoy en el mercado ahora, buscando artículos de baloncesto para comprar, formar una cancha de baloncesto y luego comenzar a jugar baloncesto por completo, no me molesten porque quiero hacerlo esta vez jajaja, pero si compré todo ahora mismo, ¿estaría en forma? y me convierto en tener once ahora?
Soy un tipo gordo en este momento, ¿sería capaz de pasar por la ventana de un dormitorio ahora? así como fue el caso de Quincy, esta película me ha enseñado que todo en la vida es una decisión, para tener éxito uno debe ser decisivo, nuestro corazón, mente y alma deben estar puestos en lo que necesitamos, que es lo que nos haría contento.
Nada transmite amor y cariño que el deporte, señalando lo que hace que la gente derrame el corazón y el amor, el deporte es la cosa, en todas las ocasiones, suelo ver esto como el centro de admiración.
Vine hoy para el Concurso cineTv, únete aquí y comparte tu opinión sobre el tema de la semana .
---
---