CineTV Contest: Movie that make you fall asleep - The Artist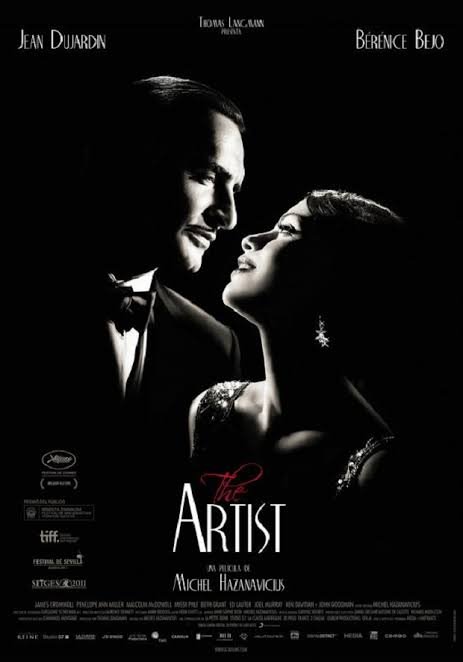 IMDb
I was watching movies at home and then I saw this name The Artist, The movie was released in 15 May 2011 but it has great life lessons that anyone would love to see. The film is about a well-known celebrity. name George, who helped a talented young woman to fame, but as time goes by, he sees himself declining from the world of entertainment, George hardly realizes the reasons why he is no longer popular, while the young woman he rise to fame grow more famous worldwide in the film industry.
Her name was full of fame, she was Miller, beautiful, slim and curvy, in such a way that any man would fall in love, her talent was growing as people tend to expect more from her in the film industry, *The artist movie approach has a lot to do with romance, drama and comedy , Peppy and George were no exception in these scenes, when a handsome man with a gorgeous rising star had to light up our greens.
The movie became an overnight thing in my eyes when George started coming up with the ideology that he doesn't want to talk too much anymore, he says that talking too much makes him weak, for him to become powerful he needs to remain silent, this were his statement, he called silence The artistic work of a man at this juncture that was when I began to reason if the name of the film came from that end.
Honestly, George was a sparkling handsome man, such that women's could die for, at the scene of flirtatious abilities but this make me weak to some point and I could not reasons what was going on anymore in the movie, maybe it may be because I was not in that mood or it was not the kind of movie I was expected to watch, yet this movie has a positive response towards our decision and the way we lived our life's.
I know blood runs in our body but I see that some times things which may not occurred to our life's well should be avoid but in the light of George in the movie, The Artist, he did not give such a thing a reasonable time to think about.
He believes in fame and that with his fans he is the owner of the world, before Peppy came into his life, he was performing very well, I could not like the part that he does not have muscles, where only he was the one who recognized himself where he was no longer called the big star, i see this time as the moment when the movie brings my day to my night, i canceled it and slept for a long time, honestly it broke my heart to see George prefer to go down and not climb more stairs as expected of him.
This is my participation in the cineTv Contest, to join this fun initiative, use this link here. Thanks.
---
---