Cinetvcontest- Favorite space movie // Guardians of the Galaxy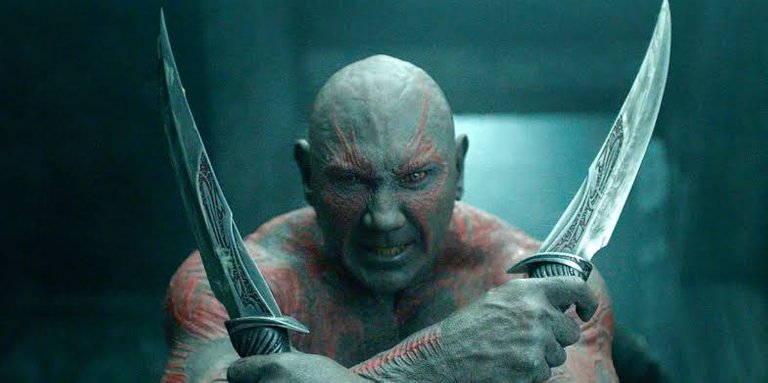 I choose this movie Guardians of the Galaxy as my favorite space movie because No matter how hard it was for Peter Quill after he stole the orb from Ronan, he didn't want to give up on what the orb might become, though he still didn't see what magic the orb carried.
He was still sure about the fact that he may be able to control the orb as a team, which he made up his time and talked to his teams about it and they mostly disagreed with him at times, yet Peter didn't stop doing wbat is right and that's why I still love the movie and it's also still my favorite space movie .
Peter Quill believes in togetherness that he can put together a great team that would help him achieve his goals. For Peter, leaving the planet Morag was not as easy as it seems, but he managed to escape with the Orb.
Another element that makes Guardians of the Galaxy still my favorite space movie is that Quill never loses motivation, he believes with great faith he can overcome all adversity.
Quill's had utmost control ability, Quill's abilities to control the orb were so magnificent, we all know that controlling something is not that easy and considering an object like the orb that was somewhat awkward to keep in one place, Peter did a great worked here.
Guardians of the Galaxy as my favorite space movie, expresses that it should remains my favorite space movie because Peter always sees himself as the victor, he never considers his position with limited resources as an Hindrance of a any sort, but he always accommodates the positivity that he will always remain victorious no matter what Obstacle he may face.
knowing that Quill is a good man with a good heart makes me much happier, Peter Quill believes nothing dangerous in any way should play with our beloved universe and as such, it is in our hands as humanity to do everything when the times come to save our planet from falling and being controlled by the wrong people.
---
---