Drive (2011) review: I'm just like him fr.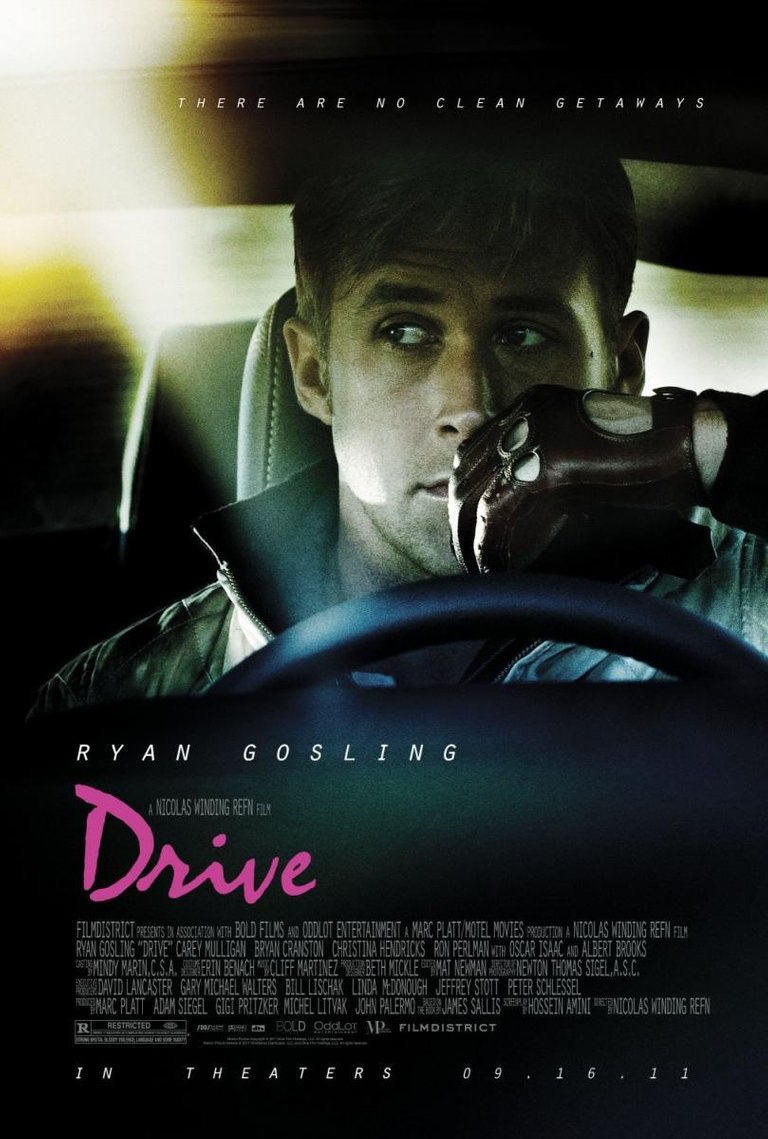 Source

To the rhythm of Nightcall - Kavinsky, the sequence with which Drive begins is as hypnotic as it is disconcerting, however, as the minutes go by we will understand that things will not follow the course we expect, and, in fact, we will have to face to a devastating thriller, where actions have consequences and chaos is inevitable.
Ryan Gosling is the protagonist of this story, a quiet and reserved stuntman who, taking into account his skills behind the wheel, is regularly hired to drive criminals. His stoic personality and cold nature seem to work perfectly in the environment he lives in, keeping himself aloof from everyone and avoiding any kind of personal connection.
Drive is a film with an extremely slow pace, something that ends up causing a brilliant contrast with the inherently fast pace of its premise, we spend whole minutes in which there is nothing else in front of the screen than characters looking at each other in absolute silence, communicating more in the absence of words than with their presence.
Eventually we will understand that this slow cooking process is an effective way to immerse ourselves in a dirty and unprincipled universe, where survival implies leaving behind any kind of morality, and our simple existence represents a threat to others.
Drive is a film that is beautiful, engaging and difficult to watch at the same time, at times, it criticizes the coldness with which the Hollywood world deals with its own industry, and at times, it seems to attack toxic masculinity in its most primitive form.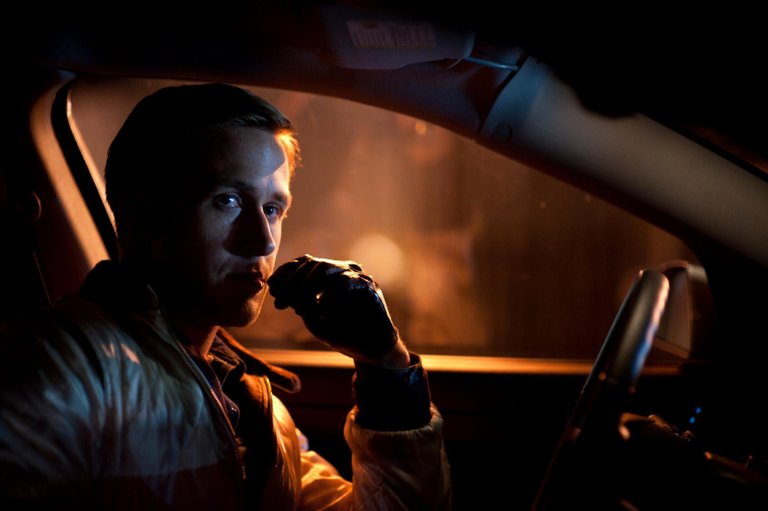 Source
The raw action sequences are done with incredible tact, and its last half hour represents one of the most tense cinematic climaxes I've seen in ages. It's easy to understand why the Drive earned the cult status it has today.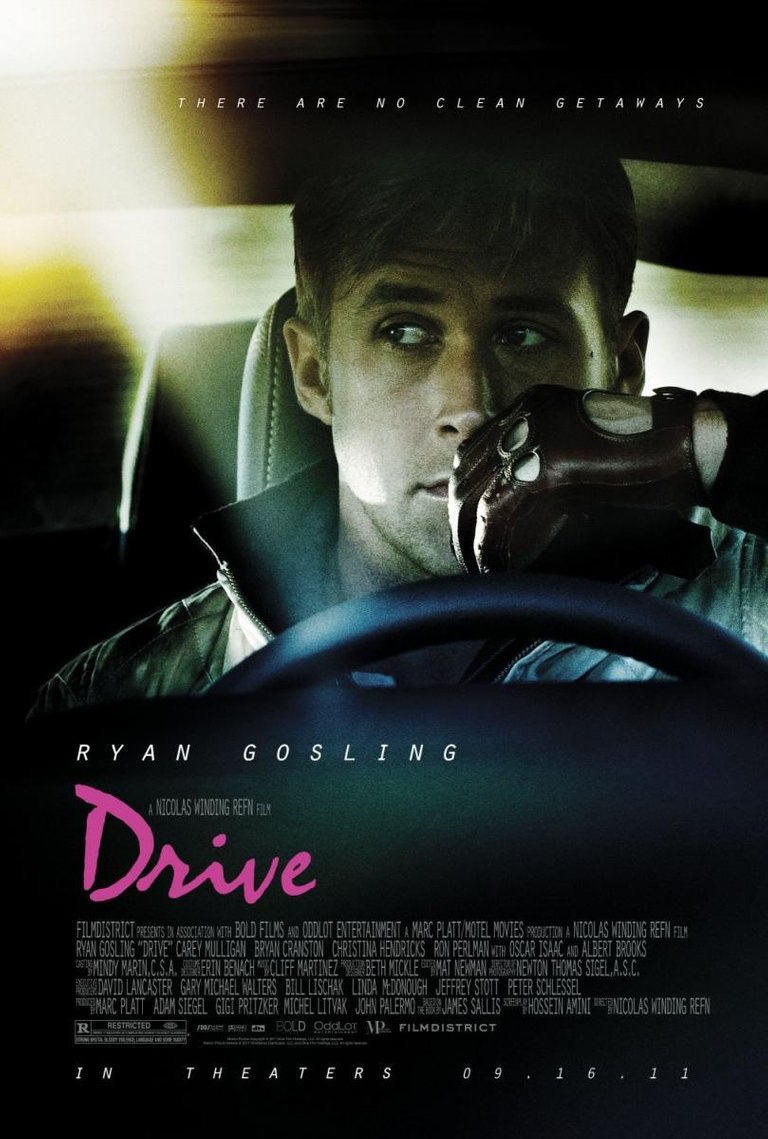 Source

Al ritmo de Nightcall - Kavinsky, la secuencia con la que inicia Drive es tan hipnótica cómo desconcertante, no obstante, con el paso de los minutos iremos comprendiendo que las cosas no seguirán el curso que esperamos, y, de hecho, nos tendremos que enfrentar a un thriller devastador, donde las acciones tienen consecuencias y el caos es inevitable.
Ryan Gosling es El protagonista de esta historia, un doble de riesgo callado y reservado que, tomando en cuenta sus habilidades al volante, es contratado regularmente para conducirle a criminales. Su personalidad tan estoica y su naturaleza fría parecen funcionar a la perfección en el ambiente que se desenvuelve, manteniendose distante de todo el mundo y evitando cualquier tipo de conexión personal.
Drive es una película con un ritmo extremadamente lento, algo que termina causando un contraste brillante con lo intrínsecamente acelerado de su premisa, pasamos minutos enteros en los que no hay nada más frente a la pantalla que personajes mirándose en absoluto silencio, comunicando más en la ausencia de palabras que con la presencia de ellas.
Eventualmente entenderemos que este proceso de cocción lenta, es una forma efectiva de sumergirnos en un universo sucio y sin principios, dónde sobrevivir implica dejar atrás cualquier tipo de moralidad, y nuestra simple existencia representa una amenaza para los demás.
Drive es una película hermosa, atractiva y difícil de ver al mismo tiempo, a ratos, critica la frialdad con la que el mundo hollywoodense Lidia con su propia industria, y a ratos, parece atacar la masculinidad tóxica en su forma más primitiva.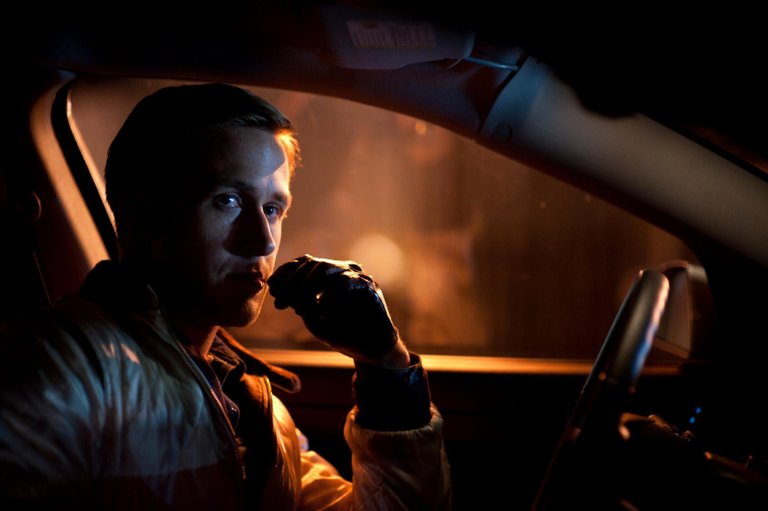 Source
Las secuencias de acción pura están hechas con un tacto increíble, y su última media hora representa uno de los climax cinematográficos más tensos que he visto en muchísimo tiempo. Es fácil entender por qué Drive se ganó el estatus de culto que tiene en la actualidad.

Twitter/Instagram/Letterbox: Alxxssss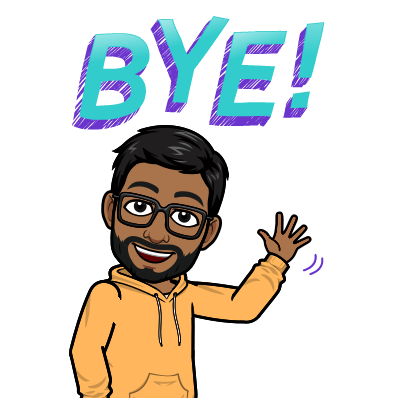 ---
---