Good Luck Sakhi (2023)
Hello movie lover friends, how are you all? Women were neglected and disenfranchised at one time in our countries, as a result of which countries like ours could not become the developed countries of the world. But slowly, even in countries like ours, the talent of women is being brought to the world stage through training, as a result of which, in today's world, along with men, women are also gaining respect for the country and the family.
Our stupid social system considered women to be a burden and problem of the family, but women have proved that they are not a burden to the family by developing their talents themselves. Women have now become valuable resources of the country by developing their talent through education and engaging in various important tasks of the country. As a result, in today's world we see a wonderful competitive struggle between men and women for respect and wealth. However, in the rural areas of our country, women are still far behind compared to urban girls.
Today I will tell you about such a wonderful movie, through which you can see how women in countries like ours are hindered by society and environment while developing their talent. Also, one can see and learn about how a woman overcomes the barriers of society and surroundings and uses her talent bravely to gain respect for the village and the country. Let us introduce you today's interesting and realistic new movie.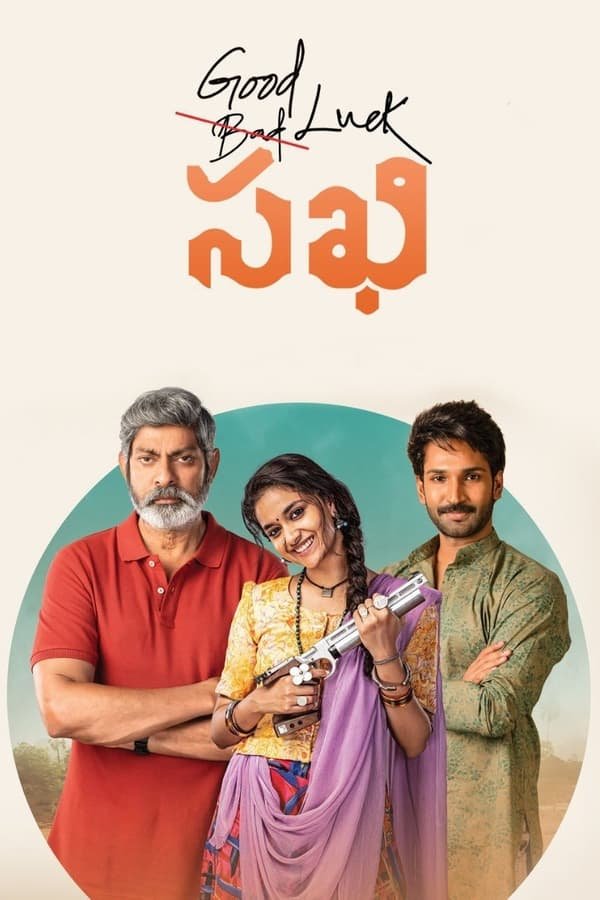 IMAGE
Movie Name - Good Luck Sakhi.
Movie Director & Story Writer - Nagesh Kukunoor.
Movie Genre – Comedy Romantic Drama Movie.
Movie Based On - Women can earn respect for country and village if they want.
The cinematography of the movie is done by - Chirantan Das.
Movie Music - Devi Sri Prasad.
Run time of the movie - 2 hours 10 minutes.
Movie release date - 28 January 2022.
IMDB rating of the movie - 5.4 out of 10.
Personal rating of the movie - 3 out of 5.
Movie Country - India.
Movie Language - Telugu.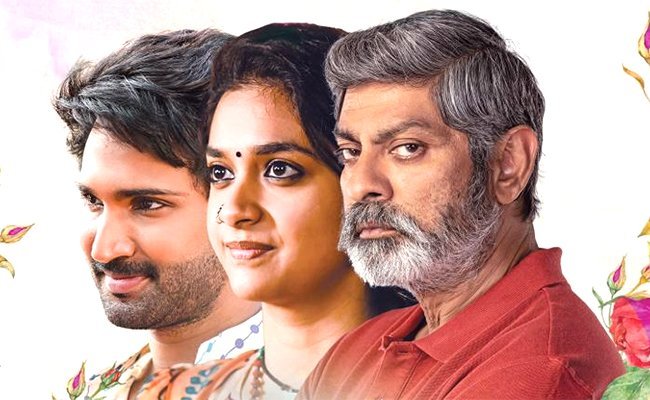 IMAGE
The movie featured outstanding performances by:
In the movie, Keerthy Suresh as Sakhi Pawar gave a wonderful performance as the heroine. Also, Aadhi Pinisetty as Goli Raju has done a great job as the hero in the movie. Rahul Ramakrishna as Soori has done an excellent and interesting role as the villain in the movie. Other important roles in the movie include Jagapathi Babu as Colonel and coach, Ramaprabha as Sakhi's grandmother, Raghu Babu as Zakir, Swetha Varma as Anjali, Abhishek Maharshi as Chanti, Bindu Chandramouli as Ruksana, Gayatri Bhargavi as Salma, Kumar Kasaram as Karna.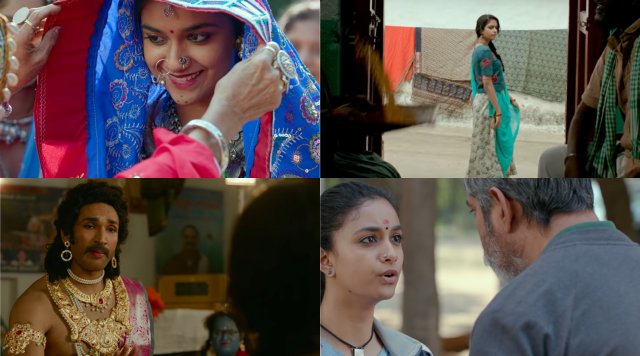 IMAGE
Interesting Facts of the Movie:
1) The interesting incident of Sakhi's groom falling off the horse when he comes to marry and the incident of Sakhi's marriage breaking up.
2) Sakhi joking interestingly with everyone in the village as everyone in the village calls Sakhi bad luck.
3) Interesting story of Sakhi going to watch the play Jatra with her girlfriends and finding her friend Goli Raju after 20 years and forgetting the dialogues of the play Goli Raju.
4) Interesting incident of the village head checking the colonel's speed with his servant and getting scared by the gun.
5) Interesting incident of bringing the old rich people of the village when the colonel asked the village chief to find some shooters.
6) Interesting love story of Goli Raju and Sakhi.
7) Interesting story of being the only Soori to think of himself as a hero for being selected for shooting practice.
8) When Soori misbehaves with Sakhi, Sakhi interestingly teaches him a lesson.
9) Sakhi interestingly falls in love with her coach Colonel.
10) Sakhi interestingly shoots poorly during a shooting competition to annoy her coach.
11) Interesting case of use of Fabical glue while making up Goli Raju play.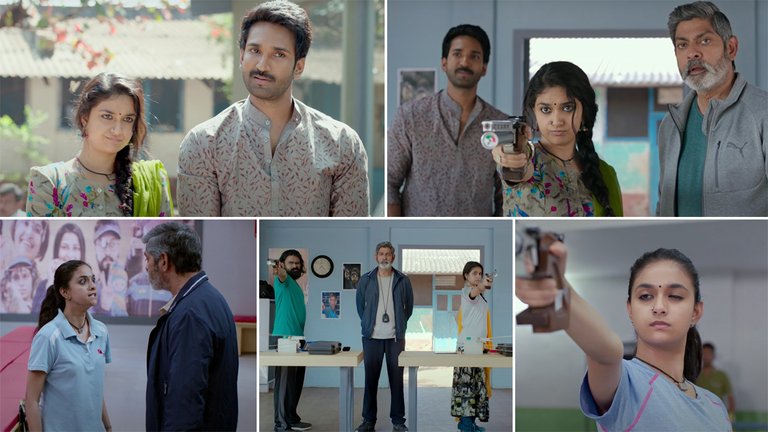 IMAGE
Important events of the movie:
1) Incidents of Sakhi's marriage breaking up again and again by calling the bridegroom inauspicious for the marriage due to falling off the horse.
2) Due to repeated marriage breakup, everyone in the village calls Sakhi Bed Luck Sakhi.
3) The incident of Soori talking about going out with Sakhi in front of his own wife.
4) The incident of seeing the village head colonel's bag without telling.
5) The story of an army colonel searching for a talented shooter from among the common people of a village.
6) The only opportunity to practice Soori shooting among village elders and young men.
7) Seeing Sakhi's good shooting ability, the people of Soori village tried to prevent Sakhi from going to the competition.
8) Soori robbing a bus with his shooting practice gun and trying to gift the stolen jewelery to Sakhi.
9) Sakhi herself bravely teaches Soori due to Soori misbehaving with Sakhi.
10) Sakhi excelled in shooting competition with just 2 months of practice and was honored as the best shooter among all.
11) Sakhi starts loving her coach along with the beautiful change in her life.
12) The episode of Coach very beautifully explaining his love to Sakhi and getting Sakhi married to the man she loves.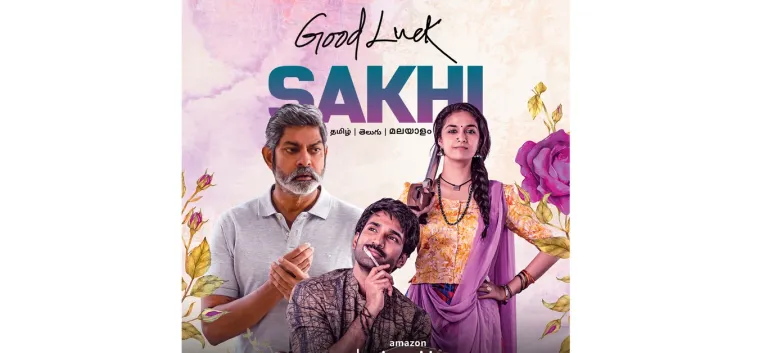 IMAGE
Movie Review:
In the beginning of the movie, Sakhi, the main character of the movie, is having a wedding ceremony and her groom-to-be arrives late on a horse, causing the groom-to-be to be chased away by calling him an inauspicious groom. Thus Sakhi's marriage breaks up again and again so everyone calls her bad luck Sakhi and whoever Sakhi passes by has some kind of problem. But even though the villagers call Sakhi a bad luck Sakhi, Sakhi never thinks of herself as a bad luck, so Sakhi goes through life by having fun with everyone and working with her girlfriends.
But since Sakhi is beautiful, Soori makes a bad offer to take Sakhi on a trip even after marrying someone else and asks to watch a Yatra play together. But it turns out, Sakhi along with her girlfriends goes to watch the Yatra play and seeing the Yatra play hero, Sakhi happily calls Goli Raju. Due to which the hero of the play forgets his dialogue of the play and tells Sakhi that he could wait for 20 years but why couldn't he wait for 1 hour more. However, after 20 years, the two find a friend who has left, and a love relationship develops between them.
On the other hand, an army colonel comes to the village and the village chief gives him a house to stay. It turns out that the colonel has come to look for talented shooters among the common people of the village and finds only Soori among the men through the village chief. After which Soori starts thinking of himself as a hero and tries to misbehave with Sakhi. Goli Raju then takes his lover to the Colonel and the Colonel sees that Sakhi is the best shooter.
As a result, the colonel starts training Sakhi and Soori from inside the village. But when Soori realizes Sakhi is a better shooter than she realizes, the village chiefs try to block it. But Sakhi bravely gives Soori penance and the colonel tells Soori to get better. Also, Soori gets kicked out by Colonel Soori for robbing a bus with his training gun and participates in the shooting competition only by training Sakhi. It is seen that Sakhi gets selected in the shooting competition and competes with the best shooters of the country.
It is seen that due to the amazing coaching of the colonel, Sakhi gets a chance to live a rich life and Sakhi finds the right purpose in her life. But with this change, Sakhi starts loving the older coach Colonel and the coach tells her nicely to focus on shooting. It is seen that Sakhi wins India's best shooter and Sakhi starts a beautiful and happy life by marrying her love man Goli Raju.
Comment:
Through the movie, we see an extraordinary story, through which we can see the extraordinary phenomenon of making women in our society as the wealth of the country and the family. I liked the movie a lot, those of you who like watching sports drama movies must watch today's new movie and comment how you like the movie.
Thank you all for watching and knowing about today's new and interesting movie. Stay well everyone and always try to stay healthy.
---
---