Kochaal
There was a beautiful time in our world when people were defined by the scope of their work. As a result, most of the people knew the identity of those who did good work in the world and could quickly improve in the future life. In the same way, the identity of those who do bad things is defined in the same way as big and small. But those who do bad deeds are gradually eroded and destroyed in the future.
All things big and small, good and bad, worthy and unworthy in human life can be determined through the good and bad deeds of people. But those who lack pride and proper education, judge people without knowing and understanding them externally. But sadly, most of the people in our present world are greedy, arrogant and trying to survive through education that creates violence.
As a result of which the people of the present world are losing their natural ability to understand justice and injustice, good and bad, normal and abnormal, rules and regulations, necessity and necessity. As a result of which there are so many problems in today's world.
A beautiful and mysterious story of how people grow up through work can be seen through today's wonderful movie. First let me introduce the movie to you-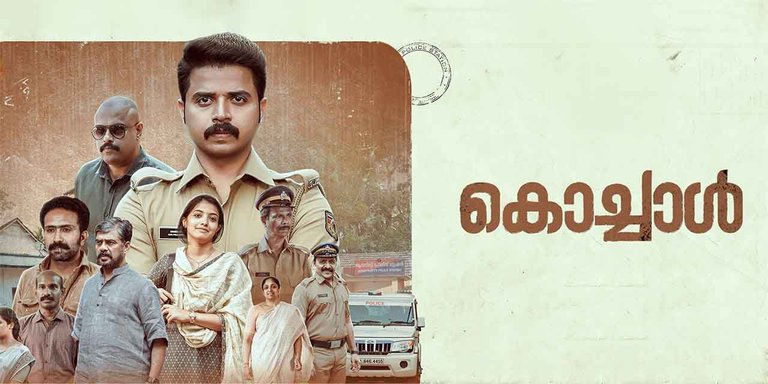 IMAGE
Movie Name - Kochaal.
Movie Director - Shyam Mohan.
Movie Release Date - June 9, 2022.
IMDB rating of the movie - 7.2 out of 10.
Personal rating of the movie - 4 out of 5.
Movie Genre - Comedy, Drama, Suspense and Thriller.
Run time of the movie - 2 hours 27 minutes.
Movie Country - India.
Movie Language - Malayalam.
Main characters in the movie:
Those who have acted with great skill in the movie are - Krishna Sankar (Kuttan), Chaitanya Pratap (Annamma), Vijaya Raghavan (Paily), Shine Tom (Babu), Morali Gopy (Simon), Indrans (Poulose), Althaf Salim (Anis). ).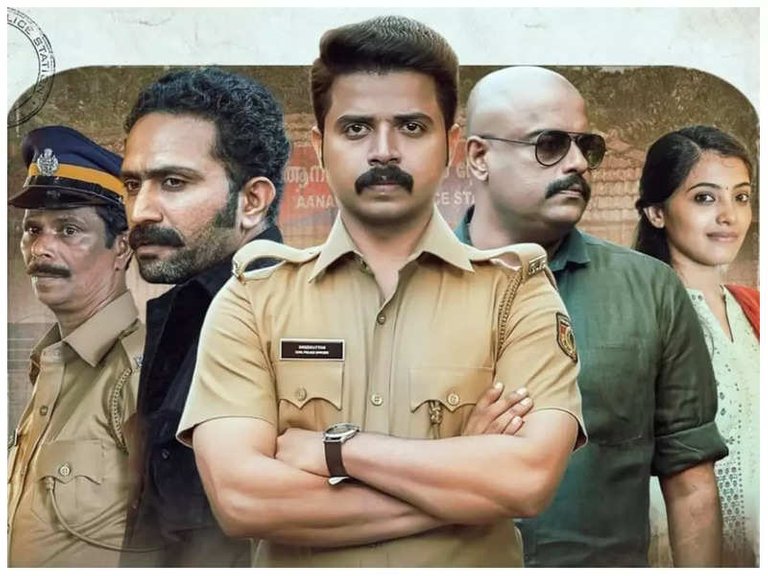 IMAGE
The movie can be seen in:
1) The scenes where the main character of the movie, Kuttan, admits to various mental tortures due to his short stature.
2) Kuttan joins the police force to fulfill his father's dream and the scene where he is belittled in various ways and Kuttan proves his worth with patience.
3) A village social system where Varghese gives his daughter in marriage to Kuttan as a condition that she gets a government job first.
4) The owner of the land is a powerful businessman and the villain Babu who works for him. For whom the people of the area are not able to live in peace.
5) The sensational double murder that happened in one night and its excellent investigation and results.
6) To find out the secret of secret love and the real culprit by catching the culprit of the murder.
7) From the house of a terrible devil like Babu to succeed his wife Nisha's Satanic Chawa and get involved in murder.
8) The scene of an honest officer like Kuttan finding the killers brilliantly even after being suspended for 6 months.
9) Scenes of excellent intelligence and bravery of a policeman and his extraordinary self-qualification.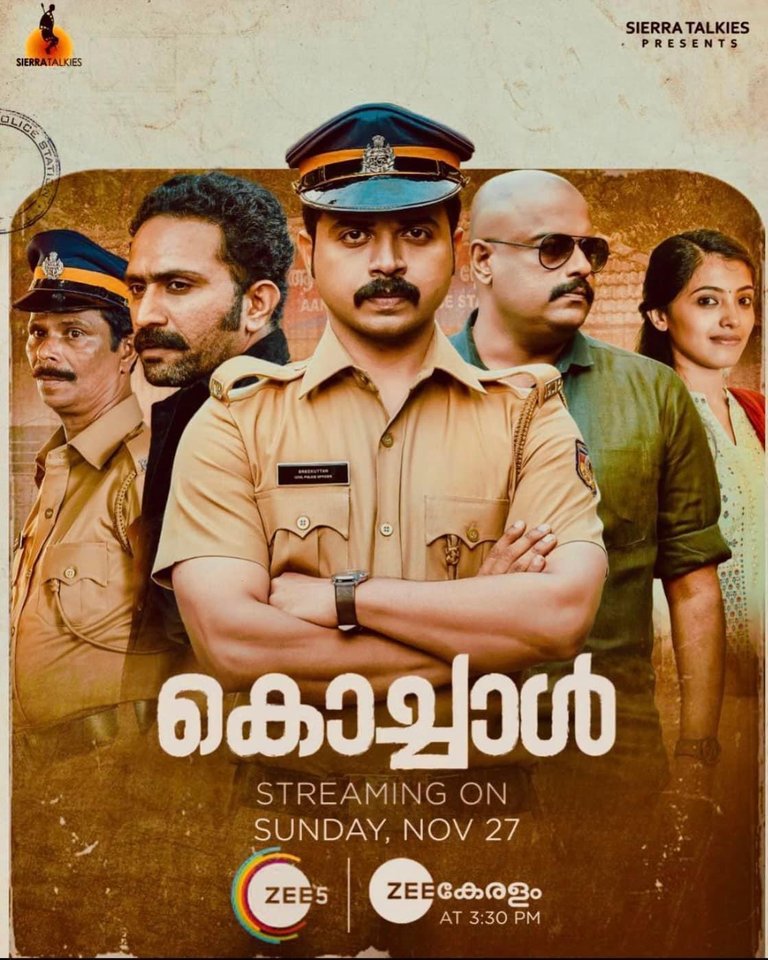 IMAGE
Movie Review:
In the movie, we first see the main character Kuttan, who is left out of police selection because of his short stature. When Kuttan was returning to the village, dejected and despondent, he spoke to Anis, the taxi driver, and saw the victims of Babu and Paily in the market that day. In order to understand that most of the people in the village are hostages to the tyranny of Paily and Babu.
It follows Kuttan and his lover, who cannot get married until they get a government job. And at that time, Anamma's father saw Kuttan on the side of the road and said that if he wants to marry his daughter, he should get a government job first.
Fortunately due to his father's untimely death Kuttan joins as a police officer to fulfill his father's dream. But even there Kuttan was insulted by the office head and given a job as a guard. And Babu threatened Kuttan in front of everyone in the market when he went to tell Anamma this happy news.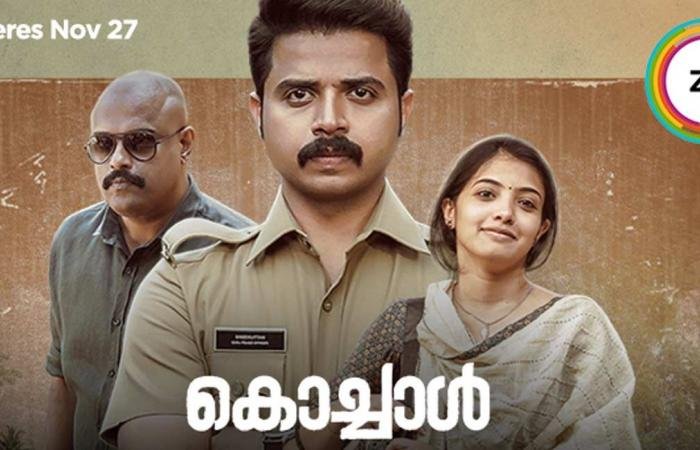 IMAGE
As a result, Kuttan became very ashamed and began to hold grudges against Babu. Later Babu threatens Kuttan again when Anamma has an accident and goes to the hospital. Due to all this, Kuttan suffers a lot and promises to Anamma that he will not let his honor be lost. And that night Paily and his wife were suddenly killed.
Happy with Kuttan's work, Simon gives Kuttan a chance with himself when police officer Simon begins an investigation the next day. And seeing this, another officer spoke suspiciously about Kuttan to Simon and Kuttan was suspended for 6 months and suspected to be involved in the murder.
After realizing everything, Kuttan goes alone to carry out a secret invasion and catches the real killer Anis and reveals the secret love of another associate Babu's wife in front of Simon at the police station. But as Kuttan's success was not being met by Simon who tried to take all the credit, Kuttan proved his great mentality and was respected by all the other officers.
Kuttan being shorter in all the movies, had to accept social, environmental, official neglect. And so when Kuttan brilliantly solves the case, Poulose credits Kuttan's intelligence and the success of his work, saying that people are made big or small by work, it doesn't matter who is short, black or tall. Work is the true identity of man.
Comment:
The movie beautifully shows that the expression of a man's identity and worth is found through his work. It is never right to neglect people by judging them from the outside. Those of you who haven't seen this wonderful movie yet can watch it and let us know how you like it.
Thank you all for reading about the movie and watching the movie.
---
---