Night Drive
Have you ever noticed that most of the major crimes committed by people are at night. Ever since people started using the darkness of night as a convenient time for crime, all kinds of crimes have increased in the world. This issue can be seen very nicely resolved in today's movie.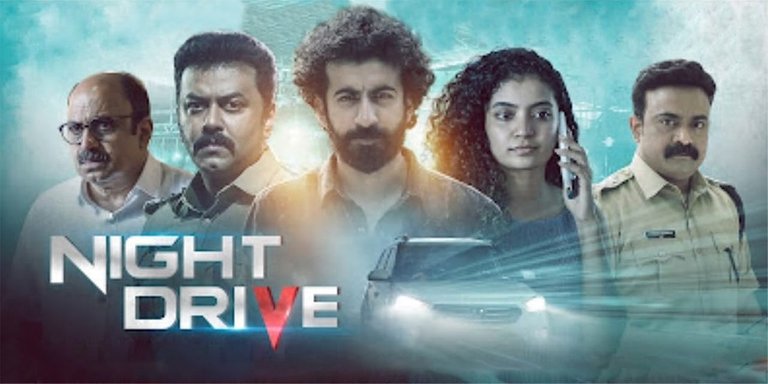 IMAGE
Movie Name - Night Drive.
Movie Director - Vysakh.
Movie Release Date - March 11, 2022.
IMDB rating of the movie - 6.7 out of 10.
Personal rating of the movie - 4 out of 5.
Movie Genre - Thriller.
Movie Run Time - 1 Hour 58 Minutes. Movie Country - India.
Movie Language - Malayalam.
Movie stars - Anna Ben (Riya Roy), Roshan Mathew (Georgy), Indrajith Sukumaran (Benny), Surabhi Santosh (Amina), Siddique (Rajan Kurup).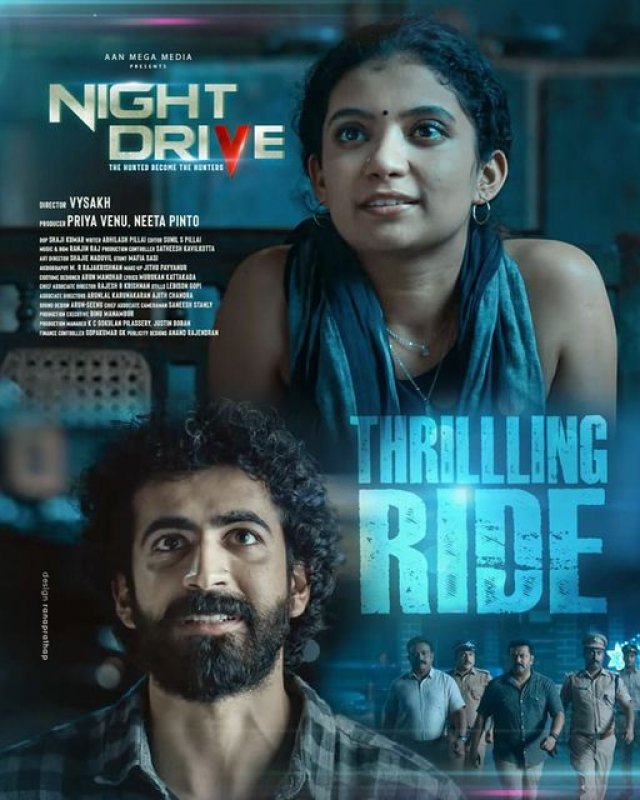 IMAGE
Movie Twists:
1) Can news anchor Riya get MP Rajan Kurup arrested.
2) The case of MP Rajan Kurup handing over his illegal gold to Baluk.
3) The movie hero Georgy and Rhea get the gold bars of Beg which are near Balu.
4) Characterization of honest police officer Beni and corrupt police officer Chako.
5) Recovery of injured Balu and arrest of MP Rajan Kurup.
6) Method of teaching police commissioner and corrupt MP.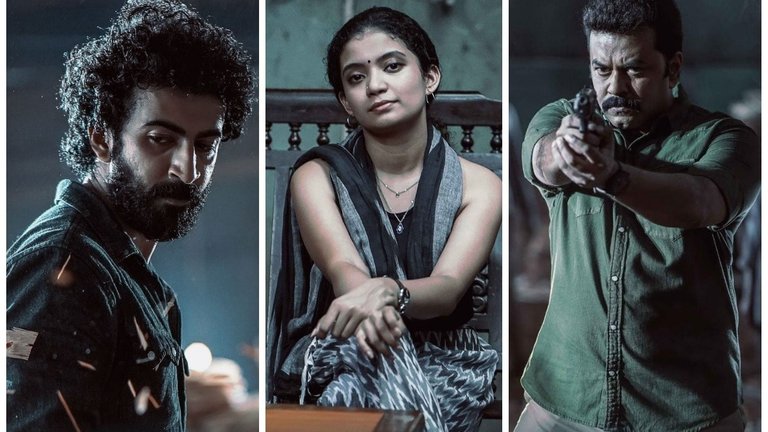 IMAGE
The movie can be seen in:
1) In the beginning of the movie we will see Riya, a news anchor who is honest, brave, stubborn and beautiful.
2) On the other hand, MP Rajan Kurup confesses to interrogation for gold smuggling and a corrupt police officer tries to save him.
3) The main character of the movie Georgy goes out for a night drive at night to celebrate his love Rhea's birthday and is subjected to a police check on the road.
4) Accident during night drive and real incident with injured person.
5) MP tries to trap Rhea and Georgy with gold to escape the ugly gold smuggling case.
6) An honest police officer and corrupt senior police officers working with him.
7) Nice ending to MP Rosen Kurup and the corrupt police commissioner turning Georgy and Ria into gold smuggling criminals.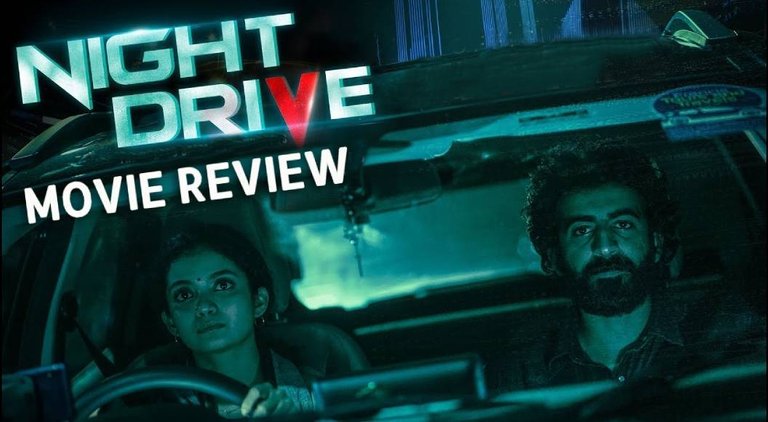 IMAGE
Movie Review:
The movie first sees Riya, a news anchor, being questioned by the NIA after a corrupt MP, Rajan Kurup, reports on gold smuggling. And after that police officer Chacko is seen waiting for him at the MP's house and giving advice to save the MP.
As a result, MP Rajan will know that the police will rate his house tomorrow. For this reason, Rajankurup cleverly smuggled the illegal gold through one of his trusted workers, Baluk. As if Balu is caught by the police and all the cases from MP Rajan are transferred to Balu.
On the other hand, news anchor Rhea's boyfriend, Georgy, offers to go on a night drive for Rhea's birthday, and accordingly they go for a night drive. However, during a police check on the street, Rhea has a little problem with honest police officer Benny.
Shortly after that a person suddenly came in front of their car and had an accident and they admitted the injured person to the hospital. And there they saw the police officer Benny again and learned that someone had tried to kill the injured man by shooting him.
Later when Rhea and Georgy check the sand velocity in their car, they find numerous gold bars and police officer Chako comes and wants to check their car. However, Georgy had already put Beg under the car so the police could not find him and gave all the information to the MP. Then the MP asked police officer Chako to keep some more gold in their luggage and hand it over to the police.
And after realizing these honest police officers, Benny tries to save Rhea and Georgy, and their police commissioner also works with MP Rajan kurup. And so cleverly they take Rajan Kurup's confession from Balu and Georgy through his friends put a gold bar at the house of Police Commissioner and MP Rajan Kurup and tip off the police and media.
Finally, with the help of Georgy, Rhea and honest police officer Benny, a corrupt gold smuggler MP and a corrupt police commissioner are successfully punished by the law.
Comment:
The director of the movie has very successfully managed to show a news reporter, a brave hero and a corrupt MP and a corrupt cop as well as an honest and brave cop of the country. Currently, the amount of crime in the world has increased tremendously due to such corrupt MPs and police. Those of you who haven't seen the movie Night Drive, please take the time to watch it and let us know how you feel about the movie.
Thanks a lot for reading and watching Night Drive movie.
---
---