One Piece (2023)
Hello friends how are you all? Alhamdulillah I am fine. There was a time when pirates ruled the seas and those who traveled from one country to another by sea were often robbed by pirates. As a result, in order to ensure the safety of people's lives and property at sea, the governments of various countries give orders to arrest pirates and try to make people's travel by sea comfortable and safe.
As a result, pirates' robberies on the sea route have decreased a lot, but still people sometimes admit to robbery on the sea route and many times people even lose their lives to the pirates. And most of this problem started to decrease when air travel was invented by people to travel from one country to another. But the interesting thing is that when attempts were made to destroy the pirates from the sea, an era of pirates surprisingly began. After that, the age of pirates slowly came to an end and the sea route started to become normal again.
But today I will tell you about a new series, where we can see and know the beginning of the reign of pirates in a very nice and interesting way. At the same time, we can see how greedy and violent people become for wealth, and how people want to turn their lives into pirates. The beginning of the age of pirates through the TV series will be seen very interestingly through today's TV series. Let us first introduce today's interesting new movie.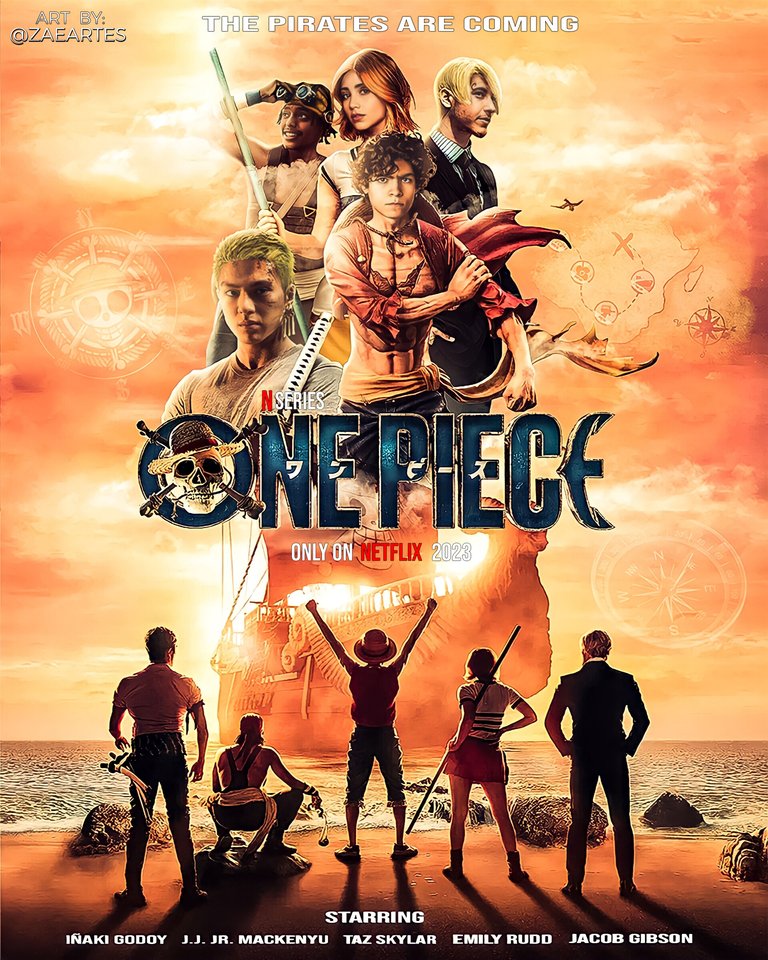 IMAGE
TV Series Name - One Piece (Season - One)
Series developed - Matt Owens, Steven Maeda.
Genre of Series - Adventurer Fantasy Action Drama.
Based on - One Piece
by Eiichiro Oda.
Cinematography - Nicole Hirsch Whitaker, Michael Wood.
Music by - Sonya Belousova, Giona Ostinelli.
Run time - 63 minutes.
Release date - August 31, 2023.
IMDB Rating - 8.5 out of 10.
Personal Rating - 4.3 out of 5.
Countries - United Kingdom, United States and Japan.
Language - English.
https://faaduindia.com/wp-content/uploads/2023/09/one-pice-2.webp
IMAGE
The series featured outstanding performances in key roles by:
Iñaki Godoy as Monkey D. Luffy, Mackenyu as Roronoa Zoro, Morgan Davies as Koby, Vincent Regan as Monkey D. Garp and as heroine Emily Rudd as Nami, Celeste Loots as Kaya. Alexander Maniatis as Klahadore, Ilia Isorelýs Paulino as Alvida, Bianca Oosthuizen as Sham, Albert Pretorius as Buchi, Jeff Ward as Buggy the Clown have performed well as the villains of the series. In addition, the series also stars Aidan Scott as Helmeppo, Peter Gadiot as Shanks, Langley Kirkwood as Ax Hand Morgan, Armand Aucamp as Bogard, Laudo Liebenberg as Benn Beckmann, Jandre le Roux as Kuroobi, Chioma Umeala as Nojiko, Michael Dorman as Gold. Roger and Milton Schorr as Don Krieg.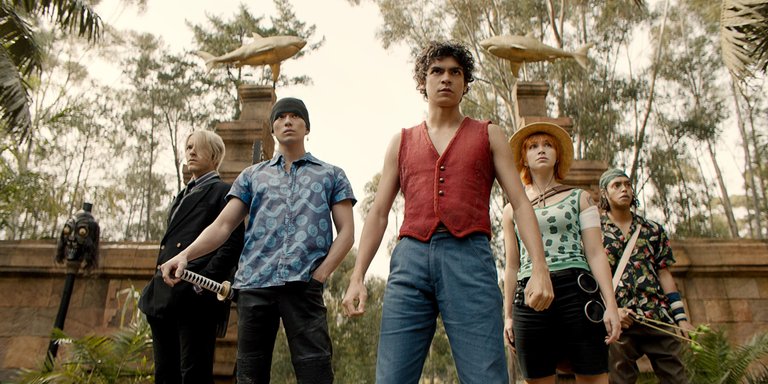 IMAGE
Interesting Facts of the Series:
1) By killing the king of the pirates Michael Dorman as Gold Roger destroys the pirates and interestingly ushers in a new age of pirates.
2) Luffy's interesting quest to become a pirate himself since childhood.
3) The interesting incident of Luffy gaining super power by eating devil fruit when he was young and thinking of himself as a pirate and leaving for One Piece in the vast sea with a small boat alone.
4) Luffy interestingly punching the pirate Alvida off the ship.
5) Interesting case of Alvida shooting the bullets reflecting back from Luffy's body.
6) Another main character named Nami pirates interestingly fools two people and escapes with their boat.
7) Luffy, Nami, Zoro interestingly captured Buggy.
8) Luffy interestingly eats the poisoned food prepared for Kaya.
9) Interesting case of Buggy strangling Luffy to save his life.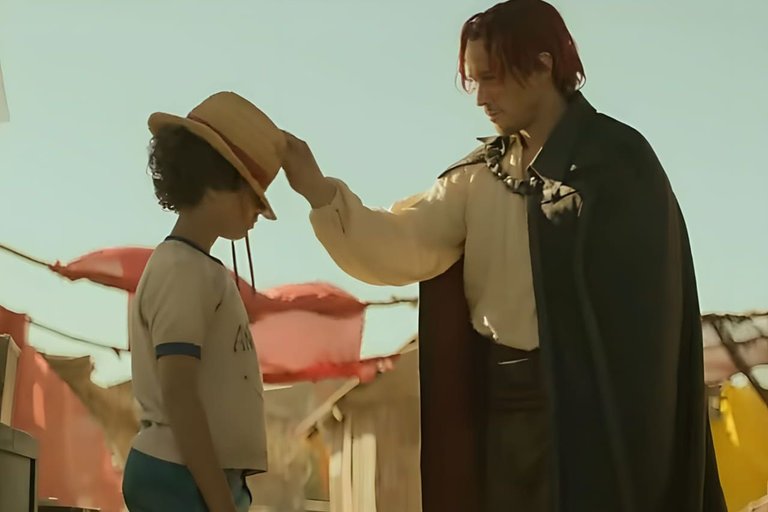 IMAGE
Important events of the series:
1) By killing the king of sea pirates, one can see and learn about the important event of the beginning of the era of pirates, increasing the safety of the sea route.
2) Seeing a large number of people raiding the sea as robbers for hidden treasure.
3) The story of Luffy trying to become a famous pirate since childhood.
4) Luffy gaining superpowers by eating the cursed devil fruit.
5) Shanks cutting off one of Luffy's arms to save Luffy and the giant sea creature going back on Shanks' words.
6) The incident of Luffy alone setting out to sea in search of One Piece in the Pirates Web and the incident of the pirates throwing Alvida into the sea.
7) Luffy freeing Koby and taking him with him and encouraging Koby to become a marine.
8) The story of Zoro becoming a great swordsman and Zoro becoming a bounty hunter to earn money by betraying famous pirates.
9) Luffy, Zoro, Nami and Usopp save Kaya together.
10) Most Wanted Pirates Klahadore conspires and tries to kill Kaya.
11) The story of Luffy and Nami going to One Piece to steal Mef and all together capturing the pirate Buggy the Clown.
12) Incidents of marines finding and killing sea pirates.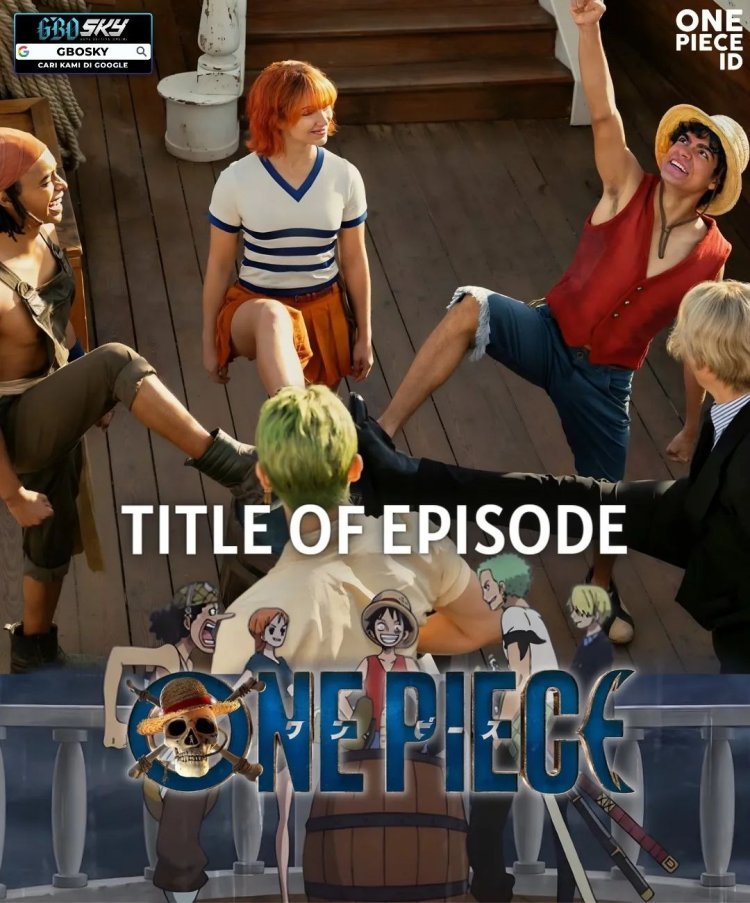 IMAGE
Review:
Early on in the series, Marine Chief Garp attempts to end the reign of the Sea Pirates by killing the King of the Sea Pirates in public, and ushers in a new age of pirates in pursuit of the riches hidden in the sea. As a result, all people start to realize their dreams of becoming pirates for the treasure hidden in the place called One Piece. Where the marines sought to destroy the pirates of the seas, the people began to become pirates out of greed for wealth.
After that, we see Luffy, who grew up dreaming of becoming a famous pirate and gained superpowers by accidentally eating Devil Fruit as a child. In the present day, Luffy sets sail alone with a small boat to a place called One Piece, and the pirates board Alvida's ship as the boat sinks and floats out to sea on a drum. There, the pirate Alvida is seen killing civilians without finding Zoro among the civilians, and cleans up the place with cabin boy Koby after the killing. Koby finds Luffy in the ship's drum and the two apparently become friends.
As a result, Koby helps Luffy escape at night while everyone on the ship sleeps, and they are captured by the pirate Alvida. However, Luffy uses his superpowers to throw Alvida into the sea, and Luffy leaves for the marine ship with Koby. Koby dreams of becoming a grown up from a small boy and today it is going to be fulfilled by Luffy. However, it can be seen that, along with Luffy on the marine ship, a girl named Nami also went to steal the Mefti to go to One Piece from the marine ship. Luffy also finds Zoro there who is a good fighter and a good person.
It is then seen that Luffy, Zoro and Nami resist the marines and steal the map to One Piece and escape. On the other hand, Koby started working as a Marine. Pirates Buggy the Clown and Marine Chief Garp soon learn of the map's theft. As a result, Garp orders his ship's officers to track down the thief, while Buggy the Clown plans to steal the map again, trapping Luffy, Zoro, and Nami. However, Luffy, Zoro and Nami use their wits to defeat Buggy the Clown and escape.
After that, Luffy, Zoro and Nami's ship starts sinking and they go to a nearby island where Luffy chooses a ship to buy. Also on that ship they befriended one of Usopp's nades and took them to Kaya, the ship's owner. It is seen there, Klahadore tries to take over all of Kaya's possessions by killing Kaya with the opportunity to serve, and Luffy, Zoro, Nami, Usopp try to kill Klahadore and save Kaya's life. As a result, Kaya is happy and gives the ship to Luffy, Zoro, Nami, Usopp and they leave for One Piece.
Comment:
I really liked this episode of One Piece series. I especially like the way Luffy keeps a smile on his face all the time. Through the series we will see an interesting sea pirates adventure. This is an excellent movie for those who like to watch adventurous movies. Please watch the One Piece series and let us know in the comments how you like the series.
***Thank you all very much for today's interesting series. All the best and always try to stay healt
---
---