Dead Ringers - Season 1 - Episode 6 - RECAP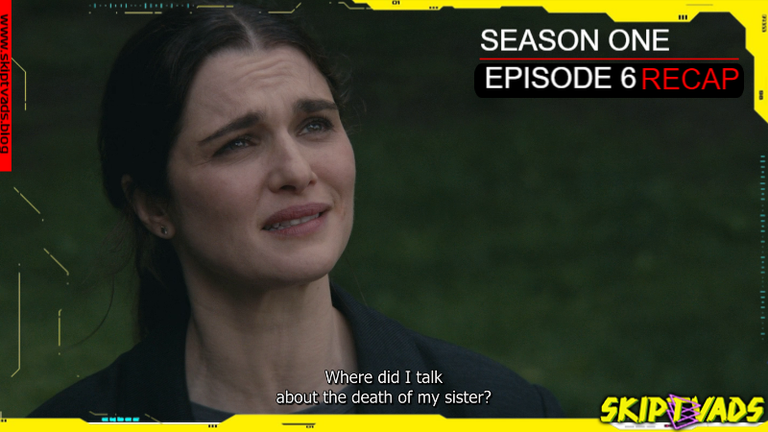 Dead Ringers is probably one of the few series that watching an episode every week will get you lost, from the fact that you have twins that switch places at will depending how well they feel with their current situation, to the delusional state of Elliot, one of the twins; sometimes you end up without knowing how to difference from their reality to the effect of drugs and alcohol, I'm sure this is a Mini Series because I don't know how they would fit another season after the last episode. This TV Show needs to be watch either during a day or at least sperate them in two parts, three episodes each, so its easy to keep up. I never saw the original movie and now have a perfect excuse, Dead Ringers from 1988 plus I still have to watch Fatal Attraction from 1987 so I can compare their two modern versions. One thing I would advice is not to compare them as in a heads up race because this series are not intend to be the same, they are similar, adapted to modern tv guidelines and meta, trying to take a movies from the 80's and adapt them into a TV Show as Mini Series so comparing them will ruin the experience.
Episode six brings the end to this Mini Series, an end that I was not expecting, by this episode Elliot is lost, devastated, at times I thought she was going to kill someone, its very little what's known about her during the previous and this episode. Beverly is pushed to destroy Elliot after Silas a writer covering their story and their birthing center got them against the wall, threatening to destroy everything with what he found about Elliot, all I'm saying might make sense if both twins, Elliot and Beverly are alive, living the during the same space and time but it doesn't seem to be that way, in just the very last minutes of the series, everything is changed and there are a few things that will make no sense anymore, its like they give you two separate endings or two separate stories, the ending was Epic.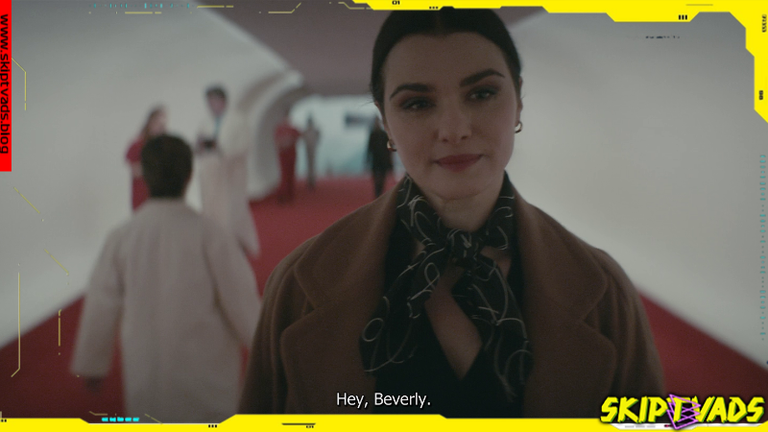 After Beverly decided to move out and start a life with Genevieve, Elliot is no where to be found or at least next to Beverly, this kind of make sense to what could be an alternate ending for the series, Beverly has everything she wanted, when they started all she wanted was getting pregnant, have their birthing center running with them having total control of it, at first Rebecca their mayor investor was always on their way but towards the end with their success she gave them more freedom. Everything looks great for Beverly, clear skies but it looks like she cant be happy, she probably does not know what that is like. From the start I have been thinking they are in love with each other, the Twins, they cant be far from each other and this is killing Beverly on the inside even though she doesn't express it.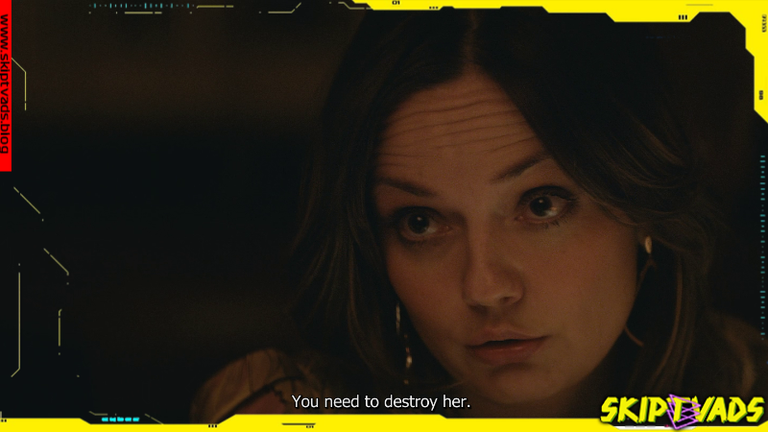 Rebecca and her wife Susan invite Beverly and Genevieve to dinner at a restaurant, they are nominated for "The Karlovich Institute Award" so they gather to celebrate their success in science and the business, the techniques that they have develop within the birthing center has help many women so its becoming very popular, at the same time the business side is thriving, they must be making a killing from all this patients, at the end Beverly seem to accept that the birthing center is not for the masses, is not for poor people, she tried to fight this concept at first but this kind of boutique clinics are for a wealthy sector.
After celebrating, the real reason why they were their, the reason everyone knows about except Beverly, even Genevieve talk to Susan and Rebecca behind her back, they want Beverly to publicly recognize Elliot has nothing else to do with the business from no on, the dinner was an ambush, Beverly only had two options, be loyal to her twin sister or burn her to the ground after Silas has written a very well article explaining all Elliot's abuse, miss behave, drugs addiction and potentially murder accusation, this could end everything Beverly dream of.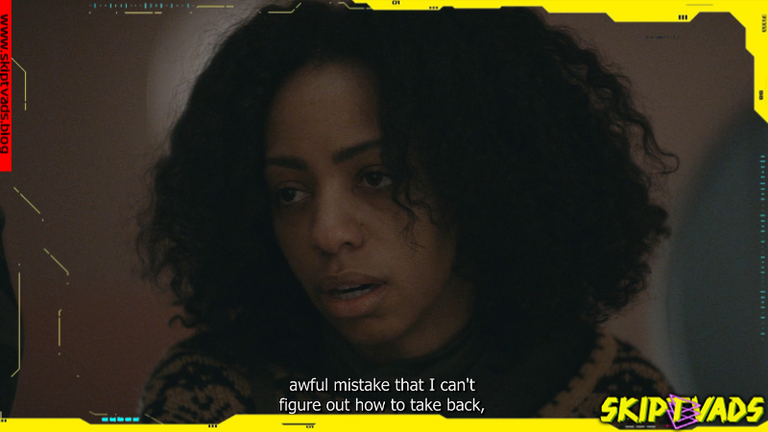 After the dinner the thought that she doesn't know and cant be happy was born on Beverly's mind and coincidence a patient came back to the clinic who is having a very hard time with been a mother and describe it as "awful mistake that I can't figure out how to take back" similar to what Beverly is experiencing after she have finally achieve everything she always dream the only problem is that Elliot is not there with her making her feel sad, empty, like no matter how much success she has if its not with Elliot its pointless, until this point there is all kind of proof that Elliot is real, she still alive, she appears on a few scenes during episode six, doesn't say or interact much but she still there.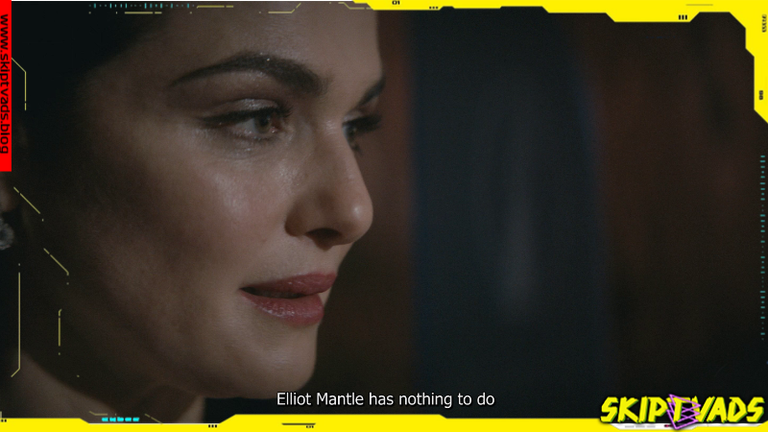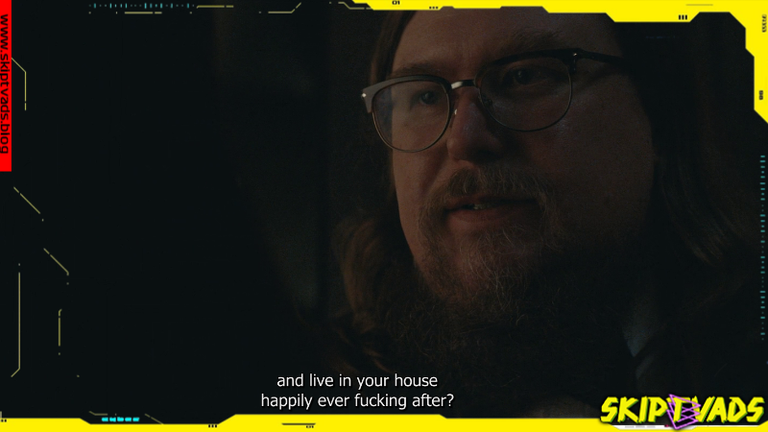 The night of the award comes, Beverly is under a lot of group pressure and she gives in, throws Elliot under the bus in front of everyone and there is only one person who still probably cares and tries to safe Elliot, that's Elliot's right arm at the lab, Tom, he is a bit less devilish when it comes to science but still walk the same path as Elliot, he confronts Beverly and I like how from one second from another he looks totally drunk, wasted but suddenly starts talking perfectly fine telling Beverly how Elliot did all this for her and this is how she pays her own sister, its like Beverly is living in two realities, this is the first time that looks like Beverly is experiencing things from another reality, she constantly hear the word "Baby Sister" and feels like Elliot is next to her but scene with Tom as creepy.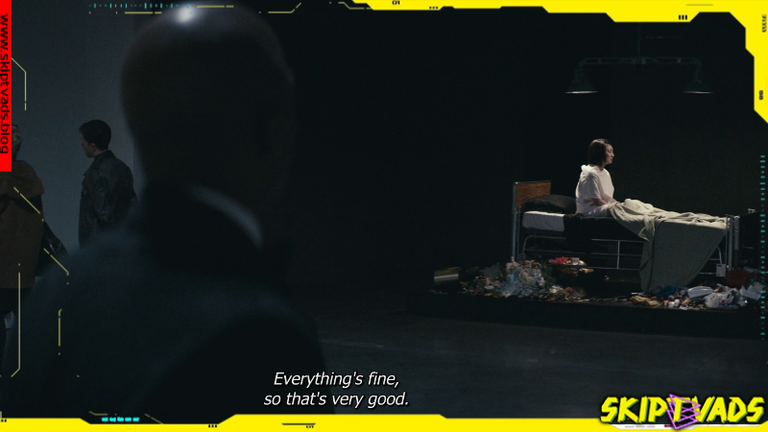 After the event Silas went to visit a gallery where Greta, the twins maid, was performing, she is a very talented artist, drawing, paints and even acting, during all the episodes she took thinks from the twins and even their parents, all kind of objects from clothes, trash, tampons, and use it for their art, I thought initially she was another scientist trying to steal their experiments although she did have a lot of information about the Twins, including most Elliot's crazy adventures and Silas tries to exploit that, but we most likely wont know what's next since this is a mini series from my understanding.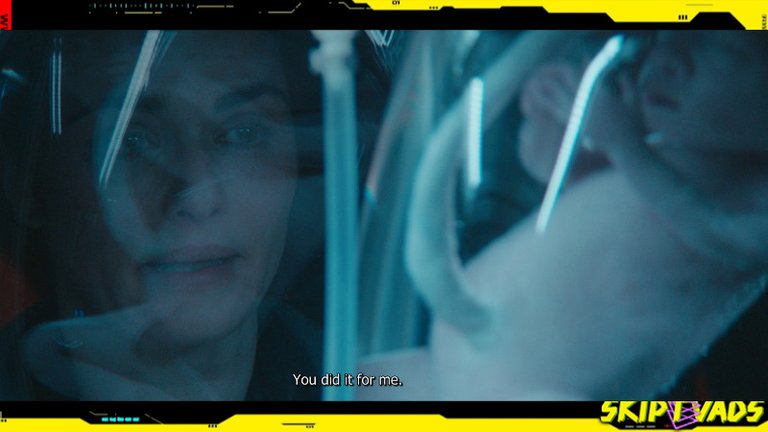 This is not the first time that Beverly gets mad at her sister and distance from her but this is the first time she hurt Elliot so bad, the first time Elliot end up so high she actually killed a women throwing her out of the balcony and then thought she hallucinate it, eventually Beverly came back and so she did this time, Genevieve went out on a business trip and Beverly took the chance to visit Elliot, the apartment was a total mess but Elliot was not there. Beverly goes to the only place she could be and that was her lab, there was Elliot with two big babies artificially grown waiting for Beverly. This is where the story start to shift into possible endings.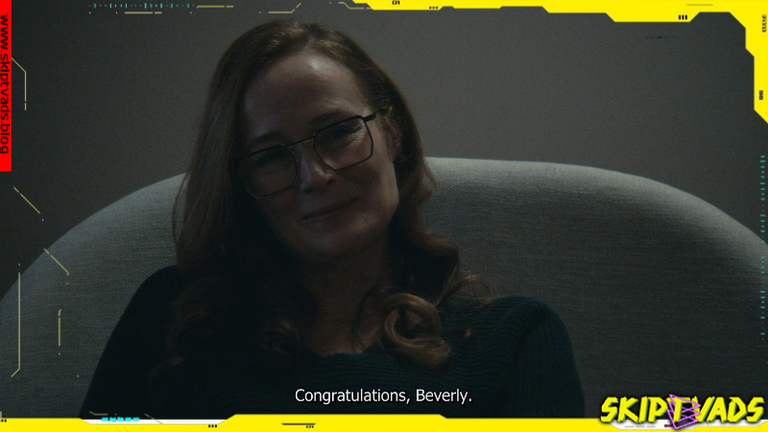 At the lab the twins have this conversation where Beverly decides to die so her sister can live on as Beverly, Elliot injects her and cut her open taking out the babies, its impressive and gore, lots of blood, the scene was very savage so I didn't want to post pictures. I remember Rebecca saying at the start of the episode during the dinner, Elliot was her favorite of the two, Elliot is now at a bed sitting with Susan and Rebecca and you can tell how Rebecca knows she is Elliot and Elliot gets it but tries to cover up.


Its a very twisted ending because what happen with Beverly? we see Tom crying leaving the city but is he caring Beverly body in the trunk of his car? or is he caring the two babies that Elliot grew on the lab? because those are never mention.
The episode DOES NOT END when credits come up, there are a few more minutes with Beverly/Elliot sitting at the park where a women stop to talk to her and in the exchange she mention it must be hard for her to talk about her DEAD sister, Elliot/Beverly has NO RECORD, NO MEMORY of this happening so was Elliot or Beverly part of her imagination, she as Beverly says how when they were 10 she says
Do you remember when we went swimming and I could not find you or you could not find me?? ….I couldn't get back to the boat or you couldn't ....
Elliot says that didn't happen, but Beverly describe it as she doesn't know who is talking is it either Beverly or Elliot?? makes me think that this entire time most of the story was part of Beverly imagination, besides they are genius Beverly and Elliot so may be everyone around her learn to deal with her double personality but at the end only one survive, the end will make your brain explode if you saw the entire series. I give this series a solid 7.5

Episode 1: https://peakd.com/hive-121744/@skiptvads/dead-ringers-episode-one-personal
Episode 2: https://peakd.com/hive-121744/@skiptvads/dead-ringers-episode-two-personal
Episode 3: https://peakd.com/hive-121744/@skiptvads/dead-ringers-three-season-1
Episode 4: https://peakd.com/hive-121744/@skiptvads/dead-ringers-season-1-episode
Episode 5: https://peakd.com/hive-121744/@skiptvads/dead-ringers-season-1-episode-2212085853354


(Unsupported https://odysee.com/$/embed/@skiptvads:2/Dead-Ringers-(2023)---Tv-Series-Trailer:b?r=6sdFSXFCizA43o3tf7vbUwi29DvWzm9A)

#skiptvads
#tvseries
#tvaddicts
#tvseriesblog
#cinetv
#hive
#deadringers
#mateltwins
#birthingcenter
#season1
#episode6
#finale
---
---