Fatal Attraction: Best Friends – Season 1 Episode 7 – RECAP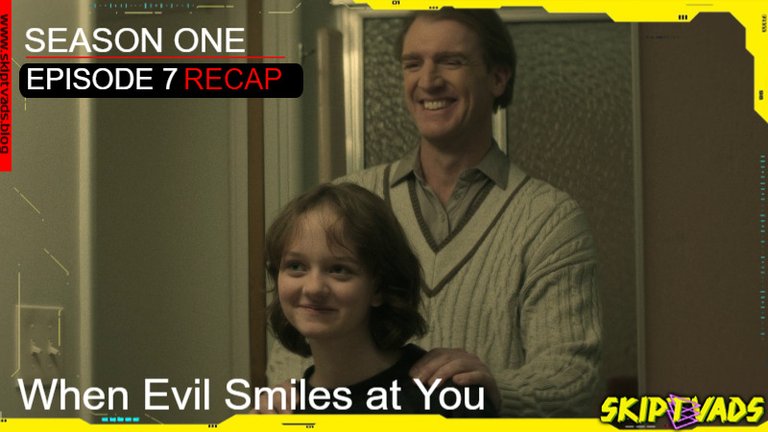 Fatal Attraction Episode 7 is probably the crown jewel and at the same time if you kept judging Alex this entire time probably it will make you feel bad about it, since day one anyone who saw the movie and knows the what this series is about already knew Alex was mentally ill in some level, I did and never like her, she in fact did terrible things but it was hard to know her real motive, goals and background, well on this episode we get a lot of her background. I remember on the first episodes Alex talking to a therapist that couldn't assist her since she had a valid license in California but insist on her looking for help, this therapist was Sarah.
Sarah was Alex therapist since she got out of College and probably prior to that stage of her life but its not describe on detail, this episode tells how a father that phytologically abuse of her, Alex father manipulate her, lie to her, lie to her mother, cheat on her mother with other women and trick Alex to be ok with that, even be her partner in crime assisting to this dates he had with other women but still making Alex feel it was ok to be like that, makes me fkn mad to see that picture, looking at him smile, I probably say that at this point in my life because I have been through worst and bad, after so many mess up I finally know what's good for me and my children but at some point in life you have to recognize how badly you did, Stanley: Alex father never did, even after she was dead. He was the cause of all her traumas, when Alex became older she started to realize how bad her father was but still love him so much she never took a side and opt for distance from him although never took a stand and say all he did was bad for her, I mean she was in between that line is he good or bad for me? to avoid this decision decided to move out to another state without telling him.
Alex started having episodes since she was in College, this kept her from been good at working with others, it feels like she always stay at the defense thinking people are going to betray her or put her aside, make her feel like she is a second option, at the same time kept looking at people over the shoulder, this is the reflection of how her father was with her and her mother, Alex was the second option for his father and was only important when he need her, he also look at everyone over the shoulder saying he was such a great engineer and how he was above every job post he found and that's why he was unemployed, its amazing how she even discover the love for pain after she spend an entire afternoon living her own reality for hours sitting down on the sofa after she had a very bad argument with her father, he really broke her through the years.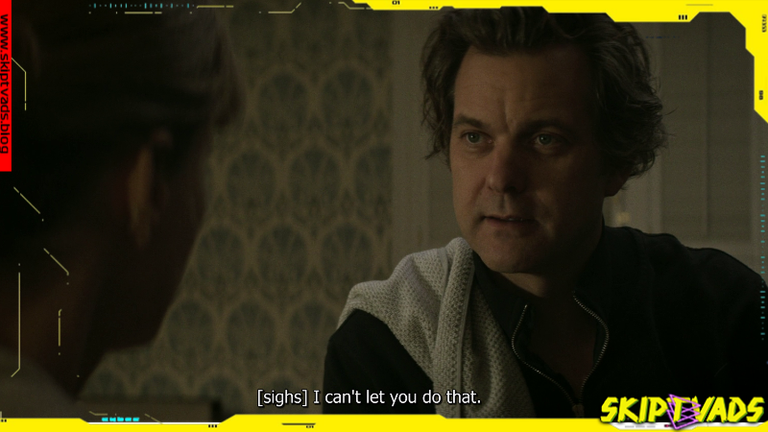 Probably by the time the movie came out in 1987 this type of stories were very few in real life but now days its very very close to what we know as reality, I still have one more episode to watch and still believe Dan didnt do it but he is going to jail, also that he love Beth and was willing to pay for his mistakes as a man and as a citizen, on this scene Beth thinks that the most obvious option to explain things out is the truth that Dan had an affair with Alex and she went crazy about him, not the entire story but as a lawyer he knew that will only bring public shame to his family and put him in jail for sure so he decided not to tell that story and safe Beth and his family from that circumstance as much as he could even knowing that he almost had no chance of not going to jail.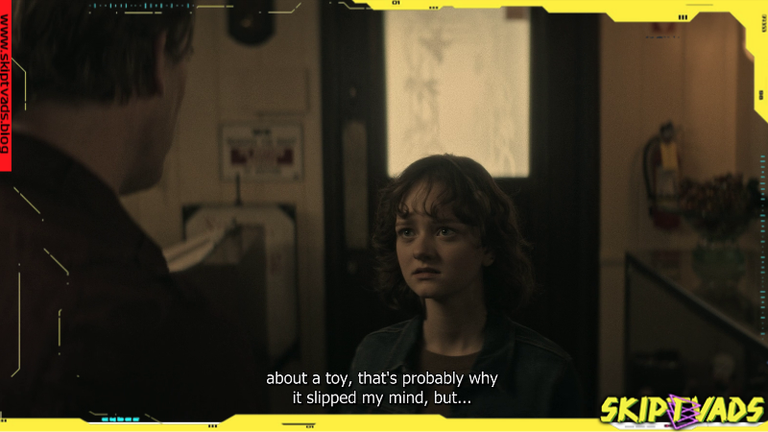 Stanley, Alex Father; really broke Alex and her mother to a point that they were competing for him, he broke the mother daughter bond, her mother should know better but that's the problem, I have always thought there are those who do bad because they dont know better, doesn't mean they are not accountable for their actions but thinking this way makes it useful to understand why things are happening certain way, he was constantly abusing from both, from Alex mom by not having a stable job and not been the leader of the house and from Alex making her his wing man at dates with other women even giving away her toys without her permission to kids from the women he was dating, both Alex and her mother love him very much and were blind by that love, confuse but there is nothing that can last for ever not even love when its hurt.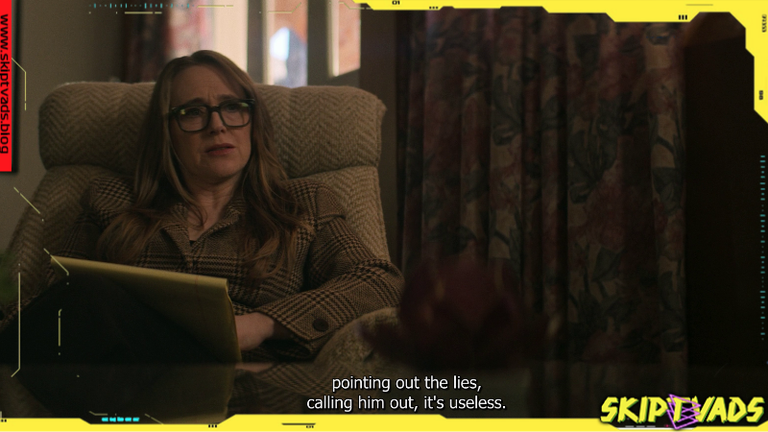 Sarah, Alex's Therapist; probably for the longest since she was in College, they don't specifically mention it but Sarah was good for Alex, she understood the problem was her father and told her many times, specifically mention it was a waist of time to fight him, Alex wont get anything useless out of him and I think that at her adult age she was not looking for love and attention anymore but for some kind of retribution, it was always a mix bag of feelings with Alex and her father, one day they love each other the other day kept fighting because he was not the center of attention until one day she decided to move away from him, move to California but sadly for Alex she stop seen a therapist, when someone is so broken like Alex she cant stop going to therapy, she needed help, those on her daily life routine don't know or understand her problems so she needed someone qualify to help her, worst part is that she could not recognize it, that's why didn't take her too long to cause troubles in California, with her neighbors, co workers and eventually with Dan.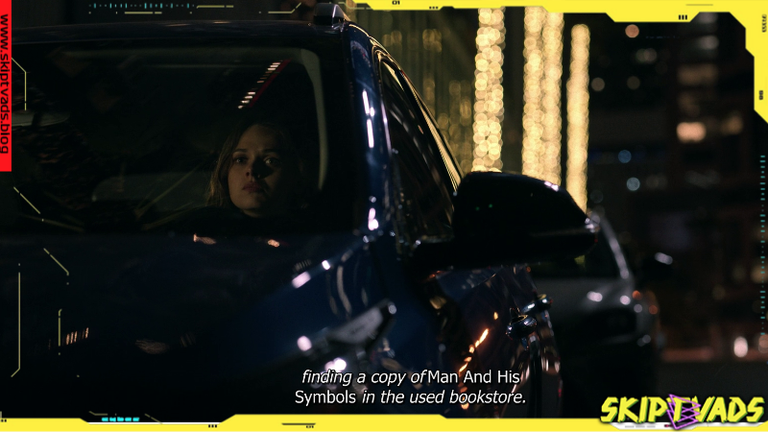 Besides been a Alex episode, it has a bit of everything, one thing that caught my attention is that Ellen, Dan's daughter is spying on her teacher, at first I thought she did it because wanted to safe her friend Stella from been a second plate for her professor Richard but I don't think its the case anymore, there is just something going on that if there is not a second season we probably wont details.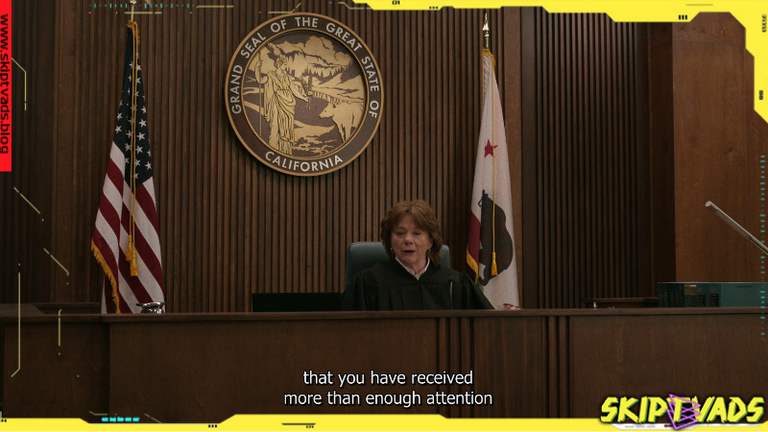 Episode 7 does give the meat and potatoes of Dan's trial, he was put against the wall many times, without revealing he had an affair with Alex basically lying because excluding part of the truth can be consider lying, I'm no lawyer; for him was like fighting with his hands tied to his back, he tried everything but eventually knew he had to take it and go to prison for a crime he didn't do, within the justice system he was too big and failing was a big story, had so many against him that he had no chance, same thing happen when he appeal his case, the judge at the time told him he had received enough attention, basically she was not going to give him the luxury of proving he was innocent, sometimes that's how the system works.


On episode 7 we finally understand WHY Alex was broken, her childhood had a bunch of red flags, perfect combination of bad parenting
Mom & Daughter jealous over father
Father cheating with other women
Mother blames daughter for not telling where is dad
Father puts up his mistress daughter before Alex
It was just a matter of time before that kid start growing confuse of whats right and wrong, kids are so delicate mentally, they don't have the experience nor the malice to distinguish why her father in this case, behave that way and question if is is right or not, and finally when she grow up she fells his father is all she has, in this case he feels threatened that now grown up Alex will take the spot light out of him so he starts to diminish her accomplishments and decisions, she feels along, only person she loved and trust is not supporting her so when depression hits not everyone takes it the same way, she got affected badly to the point to seek refuge in pain for how bad she was feeling, after this episode I still don't like Alex but I start feeling sorry for her.

Episode 1: https://peakd.com/hive-121744/@skiptvads/fatal-attraction-pilot-season-1
Episode 2: https://peakd.com/hive-121744/@skiptvads/fatal-attraction-the-movie-in
Episode 3: https://peakd.com/hive-121744/@skiptvads/fatal-attraction-the-watchful-heart
Episode 4: https://peakd.com/hive-121744/@skiptvads/fatal-attraction-beautiful-mosaics-season
Episode 5: https://peakd.com/hive-121744/@skiptvads/fatal-attraction-medial-woman-season
Episode 6: https://peakd.com/hive-121744/@skiptvads/fatal-attraction-the-dillingers-season


(Unsupported https://odysee.com/$/embed/@skiptvads:2/Fatal-Attraction---Official-Trailer:7?r=8U8ixs7x4B4NpKSckMezjk1aMrNMjKym)

#skiptvads
#tvseries
#tvaddicts
#tvseriesblog
#cinetv
#hive
#stanley
#fatalattraction
#seasonone
#cheating
#manipulation
#ecency
---
---