Worth - A measured film that handles an immensely delicate subject with clarity, sensitivity and no Hollywood fuss.
Introduction - A measured film that handles an immensely delicate subject with clarity, sensitivity and no Hollywood fuss.
Name of film: Worth
Director: Sara Collegeland
Year: 2020
Official Poster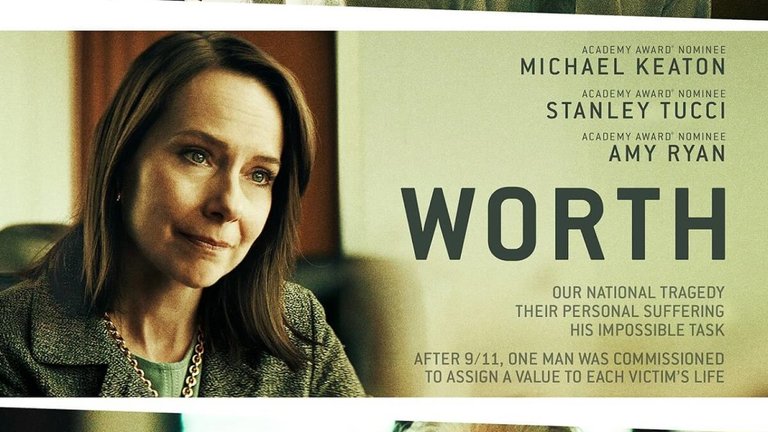 Review
Keaton, plays Ken Feinberg, a Jewish lawyer who willingly takes on the task of deciding how to fairly compensate those who lost relatives in 9/11- whether some should be awarded more or less, depending on a mass of variable factors.
Keaton plays Feinberg, an intelligent, fast talking, rational man who can inspire a room full of law students with words and humour – but finds himself out of his depth when speaking to a packed room full of grief stricken families, demanding answers and justice.
His initial clumsy approach immediately alienates - he faces anti semitism, accusations of being a 'numbers cruncher' - incapable of humanity – he finds himself the object of irrational hate.
But his job is to act without emotion - he tries to explain this - to negative response.It really is too big an undertaking for one man – deciding
what a life is Worth - hence the title of the film. In dealing with the immense tragedy and so many decimated lives, he is forced to re think his position – to try and understand grief and suffering better.
Feinberg apparently felt the need to do something worthwhile, when his firm was one of a small number, approached by the government, to sort out an equitable fund. He willingly took the task on but wanted no payment and studiously developed an equation using financial models.
Feinberg initially only wanted his staff to interview the 9/11 families and relatives – to not be present - they do, and as they become personally involved and moved, they urge him to do the same.
His structured approach, they tell him, does not measure up to the reality of the depth of suffering of real lives.
Feinberg's main and eloquent legal opposition comes from Stanley Tucci, a widower, who runs a counter campaign called "Fix the Fund," which supports victims' families in rejecting the Government/Feinberg approach.
The meetings between the two men, seemingly on opposite sides, are intricate and nuanced and so so watchable as both eventually try reach a place of mutual understanding.
It's a complex subject and Worth avoids making anything easy for the audience to process.
Talented director Sara Collegeland did the same with her previous film, a psychodrama, The Kindergarten Teacher, while a script from Max Borenstein looks at the morals of a subject that could have been made into a straight courtroom drama.
This film however, focusses on character and people, refusing to cave into sentiment, preferring instead, to directly address the depth of suffering as a result of the 9/11.
A humane, immensely moving take on the tragedy of 9/11, with barely any footage of the attacks and Keaton has never been better.
​It is playing on Netflix.

Trailer

Number of SUBs out of 10 - 7 out of 10
If you want to find out more about us click here - https://linktr.ee/StickUpBoys or give our main account a follow @stickupboys on hive!
Thanks for reading my review, always up for comments and a chat about films and TV.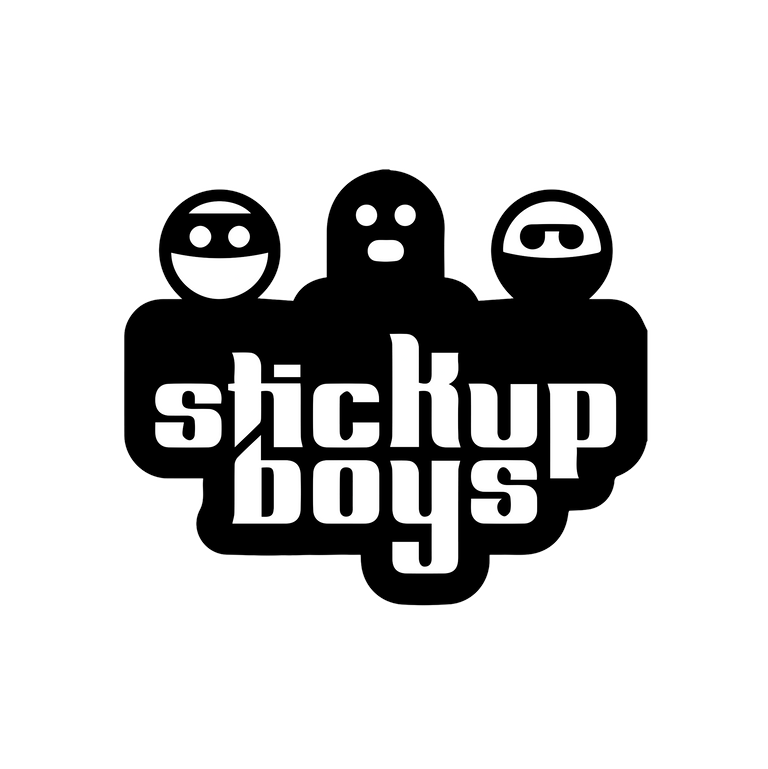 ---
---