27 Gone Too Soon – examines the lives of six stars who died prematurely at the same young age, giving rise to the name, "The 27 Club"
Introduction -
Brian Jones, Jimi Hendrix, Kurt Cobain, Jim Morrison, Amy Winehouse and Janis Joplin are all given some ten minutes of airtime to look at their artistry, background and possible reasons they did not survive.
Name of film: 27 Gone Too Soon
Director: Simon Napier-Bell
Year: 2018
Official Poster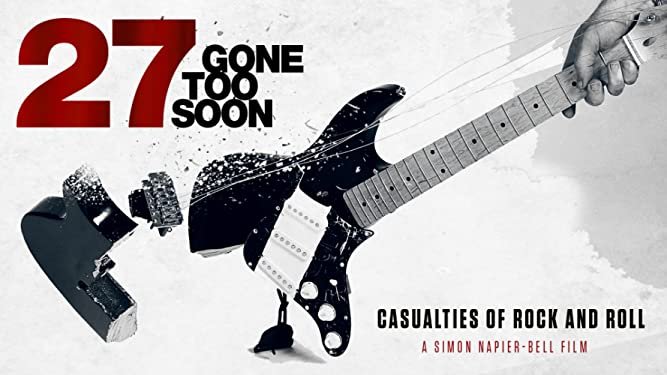 Review
This doc suggests that in all six lives, (except Amy's) something went terribly wrong in their childhoods – that they all shared some dysfunction, creating a vulnerability and over -sensitiveness in later life - the only way to ease the pain, was through the creation of music or by using drugs and alcohol to self medicate.
It concludes that they felt much much more emotion than "normal" people and music artistry was the only thing by which they could give definition to their troubled lives - Joplin was called the worst looking man in a school, Morrison was anti social - not fond of people, Cobain's two uncles committed suicide, Hendrix came from a strict military upbringing, was abused and was left for long periods by his father to look after his troubled siblings, Jones was fragile and egocentric – he believed The Rolling Stones were his invention - when he felt his reins slipping, as Mick and Keith began to rise, he imploded. It is said that after Jones died, Richards started to dress like him – that Richards was a bit geeky before.
The only anomaly here is Amy, who came from a loving "normal" suburban Jewish upbringing, despite a parental divorce. This doc suggests that her celebrity was conducted in the media to such a degree, that she couldn't handle it. Her dad comes in for a bit of a hammering too - accused of riding on her coat tails to further his own singing career. Others suggest that she actually just liked getting smashed – that she enjoyed being the party girl.
All in all, this is not a great doc. At worst, it is shallow, lacking a personal approach - within the first two minutes, a commentator tells viewers that there are actually fifty famous musicians who've died at the age of 27 – in the end we have a mixture of music journalists and biographers who say things like, "It became about the three d's - drink, drugs and depression."
There really is too much talent and life detail in these six stars, which cannot be explored in real depth, in this time frame.
What the doc does do, is offer sympathy, compassion and praise for the six's legacy and talent – It suggests also, they were living in an age (perhaps again with the exception of Amy) where childhood trauma was not taken as seriously as it is now, with few support systems available.
Perhaps it is worth a watch for young aspiring talent who know anything about the lives of these stars, and might also share a budding artistic leaning.
Interestingly, in a 2014 interview, singer, Lana Del Rey said she sometimes wished she were "dead already," adding that there was something glamorous about their passing - I guess suggesting that part of what makes these artists so iconic, is that they died at 27 — not the quality of their work which is all cases is unquestionable.

Trailer

Number of SUBs out of 10 - 3 out of 10
If you want to find out more about us click here - https://linktr.ee/StickUpBoys or give our main account a follow @stickupboys on hive!
Thanks for reading my review, always up for comments and a chat about films and TV.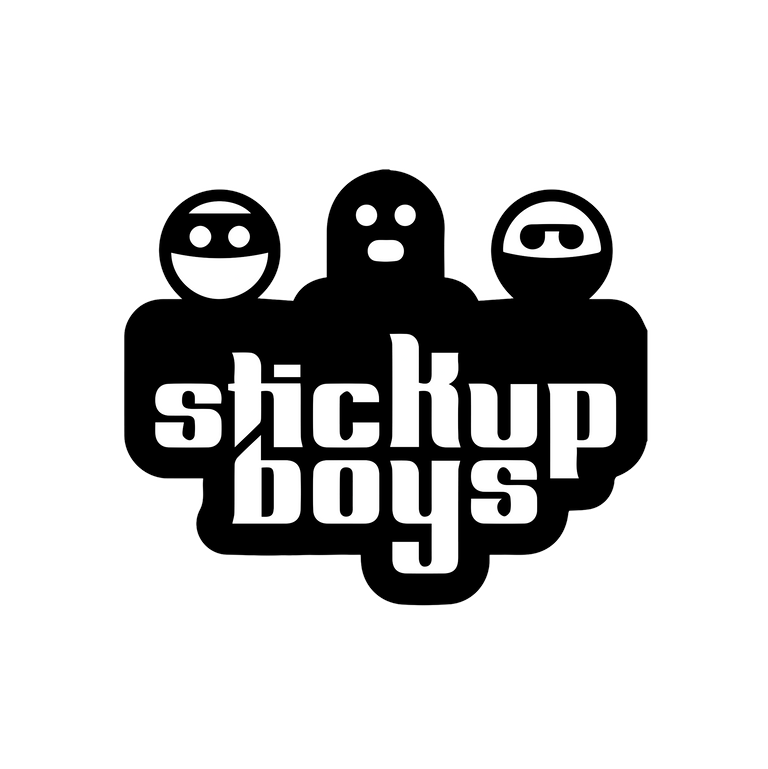 ---
---