McEnroe - The psychology of the former bad boy of tennis, now a respected, calm, measured, funny and well loved Wimbledon commentator, comes under scrutiny, by John McEnroe himself.
Introduction - Barney Douglas' incisive and stylish film stands alongside the great explorative docs on Ayrton Senna and Amy Winehouse.
Name of film: McEnroe
Director: Barney Douglas
Year: 2022
Official Poster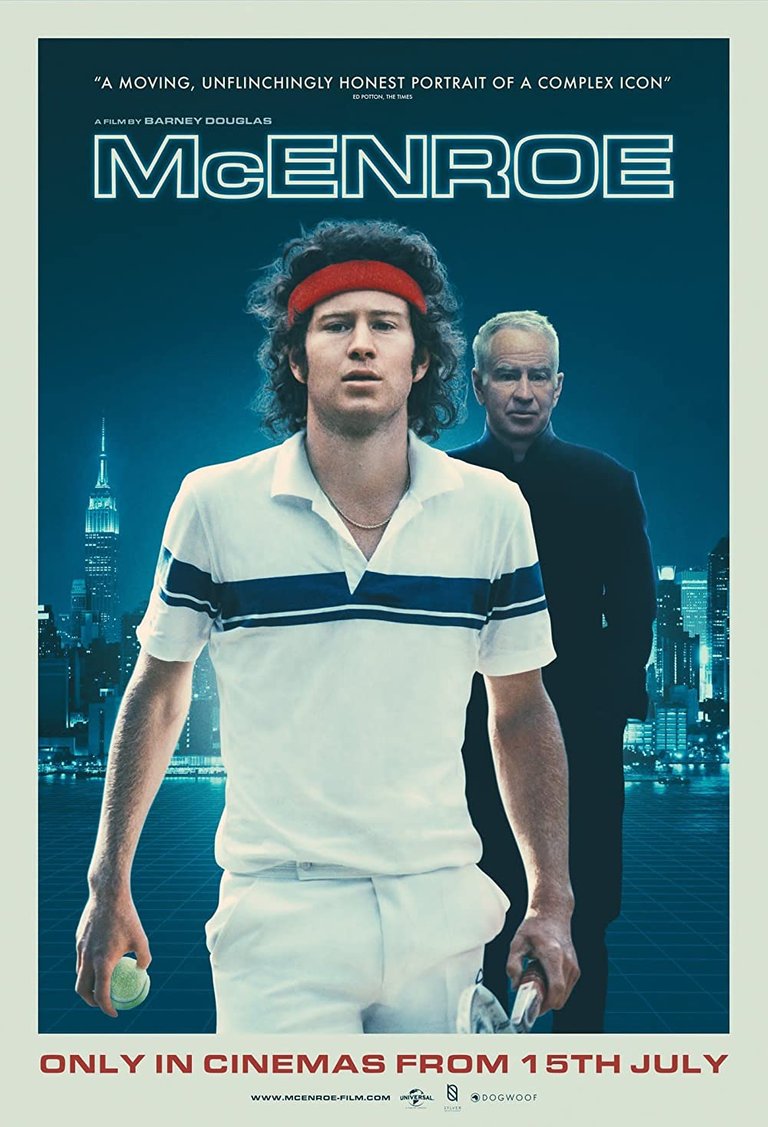 Review
Even if you are not a tennis fan, this film stands up as an insight into the driven psyche of a complex character.McEnroe has a no nonsense way of communicating – A lot of the doc features McEnroe as he is now, talking to camera in one room, surrounded by interesting CGI graphics. This, along with classic tennis footage from the 70's, make up the majority of the film. It's no bad thing.
In his heyday, McEnroe was nicknamed, "Superbrat." He was considered foul mouthed and rude. He used to meltdown all the time, especially in the tense confrontations with the statuesque Viking figure of Björn Borg. (McEnroe's description) He boosted all ratings as the public grew more curious or angry with him.
Well whatever McEnroe's motives, this reviewer began following tennis because McEnroe was unruly, skillful, watchable and unpredictable – pretty much as he is now - he has found his new place as an intelligent, irreverent and unconventional Wimbledon commentator for British and American TV. This is a mellower McEnroe from when he used to scream at umpires, "You cannot be serious!" So through his own interview footage and with those close to him, the doc looks in hindsight at his experience of rising up as a loud underdog teenage phenomenon and then becoming a controversial tennis champion.
McEnroe is a perfectionist. His second wife, singer Patti Smyth says of him, "I married a bad boy who turned out to be a good man with a beautiful heart." McEnroe is as anomaly - he seems unable to understand his outer parameters. He is clearly gifted and demands high standards of others (including umpires) - and himself. It is on his own admittance that the search for perfectionism is always going to be flawed – consequently he is always disappointing himself - unable to reach his own mega standards.
In this doc, we learn McEnroe was good at Maths at school. He sees a tennis court in blocks - where he can place his returns or serves.. he is exacting.The doc also reveals that his nemesis Borg, who was always considered super cool and unflappable, also had a raging fire in him - but Borg kept his meltdowns private - to dressing rooms and hotels.
When Billie Jean King was asked to check out a young 18-year-old McEnroe at one of his first appearances at Wimbledon, she took one look at him, decided that he didn't have much muscle and wrote him off - but it was not long before she too became mesmerized by his skill, his ball placement, his inner drive and ability to take the sting out of our opponents' hard shots and serves by returning or blocking them, with seeming ease and accuracy.
This is an outstanding documentary - McEnroe talks candidly about his disastrous marriage with Tatum O'Neal – their shared cocaine addiction and his inevitable decline in the 80's. He talks of his friendship with likeable, hedonistic womanizer and fellow tennis player, Vitas Gerulaitis who died too young, but encouraged McEnroe to think more openly.
"People today use performance-enhancing drugs," says McEnroe. "We used performance-detracting drugs." And as for drugs not being good for you, McEnroe says: "They were good so you can appreciate your life a little more."
Staying at the top proved lonely and stressful for McEnroe. His invincibility faded - the down turn was also complicated by his disintegrating marriage and an increasingly stressful relationship with his father/manager. McEnroe eventually fired his dad - he said, he wanted a more loving parental relationship with him. His father never fully accepted this.
Well McEnroe is a fantastic commentator for Wimbledon tennis now. His enthusiasm for the game is intact, his no bullshit observations, insights and humour are priceless.. everybody loves him, so does this reviewer and so do Nadal, Federer, Djokovic and especially Borg (the two are great friends) who in moving cameos, reveal their enduring affection for him as a person, a father, a tennis player and currently as Wimbledon's leading commentating light.
John McEnroe is worthy of having his own film - some have said it is too uncritical, but for this reviewer, Patti Smyth seems to have the full measure of his ever interesting, artistic personality.

Trailer

Number of SUBs out of 10 - 9
If you want to find out more about us click here - https://linktr.ee/StickUpBoys or give our main account a follow @stickupboys on hive!
Thanks for reading my review, always up for comments and a chat about films and TV.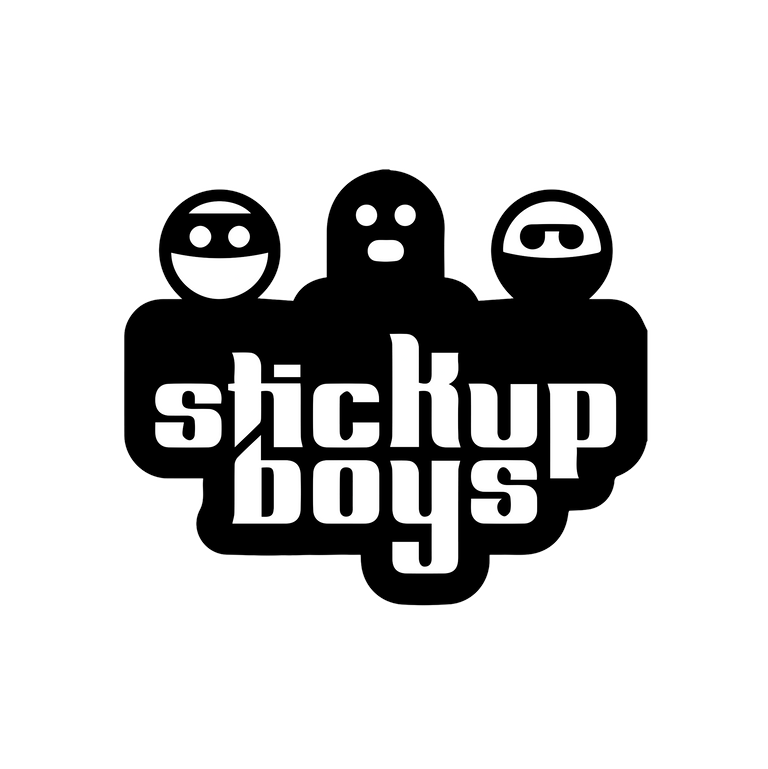 ---
---