Free Guy (2021) — No Spoiler Review

Free Guy (2021) is a recent Ryan Reynolds movie that I liked so much. Shawn Levy directed the film and Jodie Kemmer and Joe Keery played centre roles in the movie.
Ryan Reynolds showed how great he could be in superhero movies in Deadpool. Now he amazed the world as a protagonist of a film based on a video game. Free Guy is an action-packed comedy, which is fun-interesting and unpredictable. Well, if you play games regularly, you'll enjoy the movie even more.
I liked everything about the movie. The CGI, cinematography, script, acting and plot. All of these are top-notch. Pop culture references and references to video games are also so soothingly put into the movie.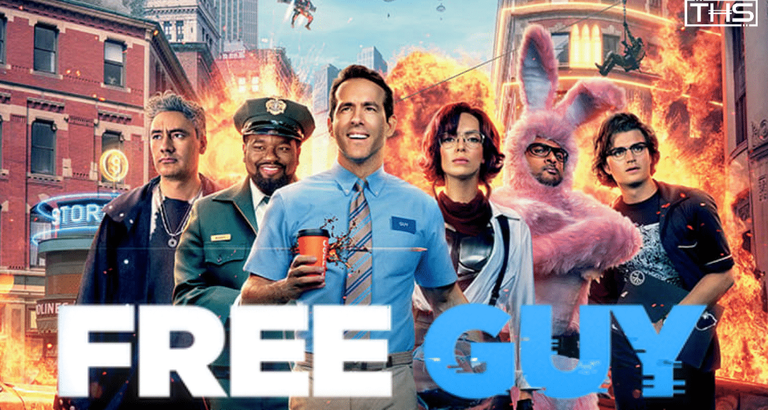 Source
Free Guy will fill all those gamers' hearts with adrenaline as they face missions where their entire world depends on them. It is about video games culture and gamers life. The film is based on an open-world game, like GTA 5. Having said that, there are a lot of other game's references.
Here are a few:
— Grand Theft Auto
— Fortnite
— Star Wars Lightsaber Fight
— Super Mario
— Pac-Man
— The Sims
— Portal
— Marvel's Avengers
— Megaman's Mega Buster
— Half-Life
The movie also refers to some other movies if you keep an eye open for it. To name a few, it implies The Avengers, Elf, The Trueman Show, Groundhog Day and The Shining in some places. I will not spoil it for you, just watch the movie, and you will know.
At first glance, you might think it's another action video game turned into a film based on good scripts and original ideas. But Free Guy is not that typical cinema. It combined the experiences of video games and gave birth to a fantastic concept.
Guy, the protagonist Ryan Reynolds lives in a city of crimes. Somewhat like Gotham, but the exciting thing is he lives within a video game. Yes, you read it right. He lives in a video game!
Every morning he wakes up and leads a life of a boring character of a game. One day, Guy discovers that he'll always be stuck in the same boring job if nothing changes. So to break free from this monotonous existence, he dares to escape his seemingly unavoidable destiny. So, the character of the game started playing the game.
That is when the movie gets really interesting. The film also has a great romantic touch. It also shows the developers' bitter experiences and how the franchise capitalizes on the gamers, love for the game. The CEO of the game Free Guy also showcases the CEO of real-world CEO of many video game franchises.
The movie is filled with violence or intense fantasy violence, language and crude references. Though it may seem like a simple movie based on video games, I guess it is not for kids. It is rated PG-13.
The cinema is 1h 55min long. It is rated 7.4/10 in IMDB and 80% Tomatometer rating, and 94% audience score in Rotten Tomatoes. Even during this pandemic, the movie is a box office hit.
I would recommend you to watch the movie any day. It won't matter whether you love video games or not. I think you will love the movie anyway.
Thanks to @notacinephile and @stickupboys for bringing this movie to my attention. And I can't thank the CINE TV community enough for giving me to be part of this amazing platform. Well talking about CINE TV, @wiseagent has initiated a fantastic contest for CINETV; please check it out! It has rewards also!
---
---