Cine TV Contest| Herbie: Adventures on wheels [Eng-Esp]
Greetings to all movie lovers! The Cine TV Contest #38 - Favorite Movie Vehicle from @cinetv where we are invited to share our favorite movie vehicle caught my eye, I certainly thought of The Love Bug.
Saludos a todos los amantes del cine! Me llamó la atención el Cine TV Contest #38 - Favorite Movie Vehicle de @cinetv donde nos invitan a compartir nuestra película favorita de un vehículo, sin duda pensé en Cupido motorizado.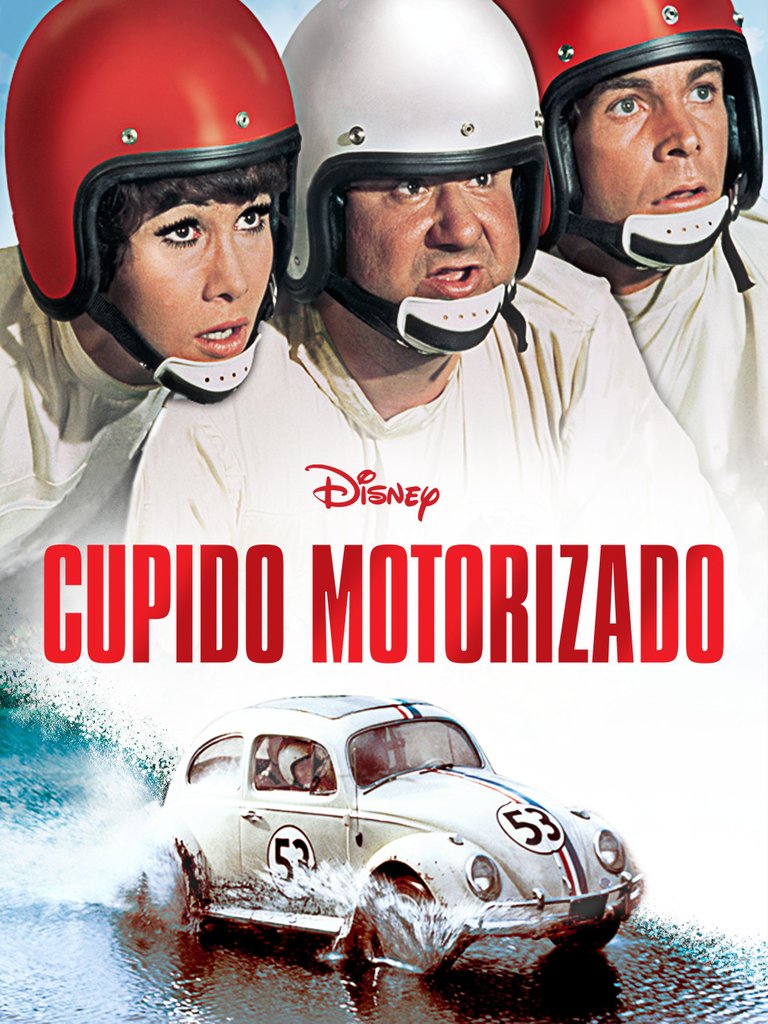 I have always loved the Volkswagen Beetle, and as I remember it was thanks to this movie in 1968 that this love was born. I was 6 years old at the time and fell in love with this playful little car. Every time I saw a car I imagined it had life like the Beetle in the movie.
Siempre he amado los Volkswagen Escarabajo, y según recuerdo fue gracias a esta película en el año 1968 que nació ese amor. Yo tenía para ese entonces 6 años y me enamoré de este pequeño auto juguetón. Cada vez que veía un automóvil me imaginaba que tenía vida como el escarabajo de la película.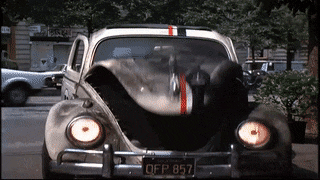 Source \Fuente
This is another Disney movie that I love, we can have a very funny time with the adventures of Herbie, a beetle with a life of its own that wears the number 53 to participate in car races. The actor Dean Jones played the main character Jim Douglas directed by Robert Stevenson. This fantastic story was written by Don DaGradi and Gordon Buford.
Years later, in 1974, a new version of the adventurous Beetle was presented called Herbie Rides Again directed by the same Robert Stevenson who directed the third part of the film also in 1977.
Esta es otra película Disney que me encanta, podemos pasar un rato muy divertido con las aventuras de Herbie, un escarabajo con vida propia que lleva el número 53 para participar en carreras de autos. El actor Dean Jones interpretaba al protagonista Jim Douglas dirigido por Robert Stevenson. Esta fantástica historia fue escrita por Don DaGradi y Gordon Buford.

Años después, en el año 1974, se presentó una nueva versión de escarabajo aventurero llamada Herbie Rides Again dirigida por el mismo Robert Stevenson quien dirigió la tercera parte de la película también en el año 1977.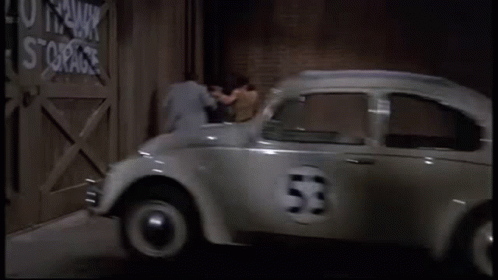 Under the direction of Vincent McEveety in 1977 they released a new version Herbie Goes to Monte Carlo and in 1980 Herbie Goes Bananas more adventures of the beetle. By this time I had seen the previous movies several times with my nephews and nieces. I'm not lying when I say they were my favorites.
Bajo la dirección de Vincent McEveety en el año 1977 estrenaron una nueva versión Herbie Goes to Monte Carlo y en el año 1980 Herbie Goes Bananas más aventuras del escarabajo. Para este momento ya había visto varias veces las películas anteriores junto con mis sobrinos. No les miento cuando digo que eran mis favoritas.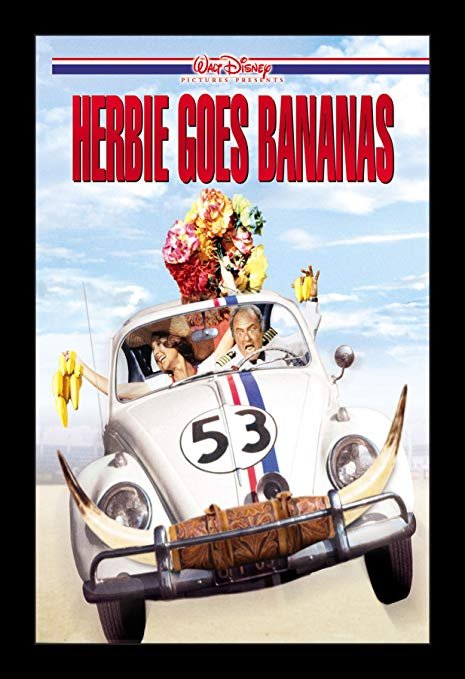 Source/Fuente
To my surprise, in 2005, when my daughters were little girls, a new adventure of Herbie: Fully Loaded came out, I remember when we saw it for the first time, and I told them about motorized beetle to compare this modern version.
This new movie starred Lindsay Lohan as Maggie Peyton, who finds the abandoned Beetle in a junkyard. Herbie realizes that the girl is looking for a car and goes to great lengths to get her to take it home.
Maggie falls in love with the Beetle and takes it to a mechanic friend who leaves Herbie as good as new. But Maggie must keep it a secret that she is racing with her new friend the Beetle because her father does not approve because of the risks involved.
The adventures of the little car are many and he makes us laugh with his witticisms as if he were a puppy.
I found this last version more fun, it had adventures, romance and a lesson to learn about being honest and putting the value of friendship above all things. It is an ideal movie to share as a family and for this I recommend it.
This is my participation, I hope you like it. I invite @yole @chacald.dcymt to participate. See you later.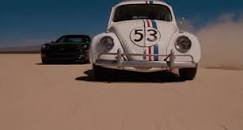 Source/Fuente
Para mi sorpresa, en el año 2005, cuando mis hijas eran unas niñas, salió una nueva aventura de Herbie: Fully Loaded, recuerdo cuando la vimos por primera vez, y les comentaba sobre cupido motorizado para comparar esta versión moderna.

En esta nueva película la protagonista fue Lindsay Lohan que representa a Maggie Peyton, que se encuentra al escarabajo abandonado en un depósito de chatarra. Herbie se da cuenta que la muchacha está buscando un automóvil y hace hasta lo imposible para que se lo lleve a casa.

Maggie se enamora del escarabajo y se lo lleva a un amigo mecánico quien deja a Herbie como nuevo. Pero Maggie debe mantener en secreto que está corriendo en las carreras con su nuevo amigo el escarabajo ya que su padre no aprueba esto por los riesgos que trae.

Las aventuras del pequeño automóvil son muchas y nos hace reir con sus ocurrencias como si se tratara de un cachorro.

Esta última versión me pareció más divertida, tenía aventuras, romance y una lección que aprender sobre ser honesto y poner el valor de la amistad sobre todas las cosas. Es una película ideal para compartir en familia y por esto la recomiendo.

Esta es mi participación, espero les guste. Invito a @yole @chacald.dcymt a participar. Nos vemos luego.
---

Sources of support/Fuentes de apoyo:

The translation was done with deepl.com. Post of my authorship.
_
La traducción fue hecha con deepl.com. Post de mi autoría.

---
---