CineTV movie review: Dinner at my place..
Hello guys I hope you all are having a great time today,I will be sharing this lovely movie which I watched today and I hope you all will find it very interesting to watch after seeing this review.. The title of this movie is what is called dinner at my place. This movie is a Nigerian Nollywood movie that was released 28th of January 2022. It was produced and directed by Chiamaka Ebochue and Kevin Luther Apaa.
About this movie.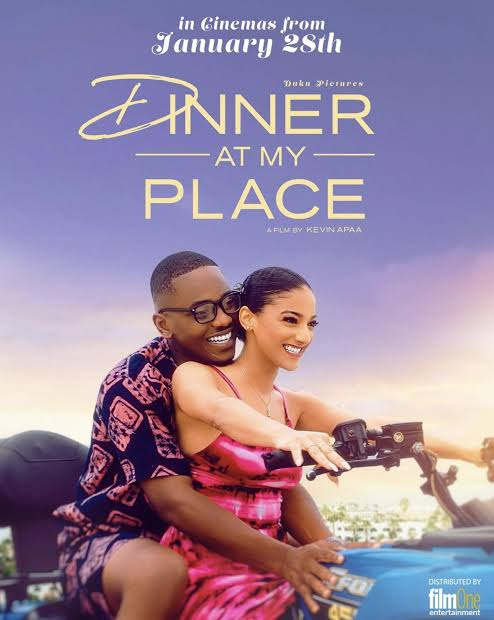 Source
This movie was acted by some famous actors and actresses like Timini Egbuson who acted Nonso, Sophie Alakija, Uche Nwaefuna, Bisola Aiyeola who also acted as bisi and many others. Bisi was nonso's ex girlfriend while Sophie Alakija happens to be his current girlfriend. Nonso has a friend named jay, this movie were curled around these guy because they are the main actors in the movie.
Nonso planned on taking his relationship with his girlfriend to another level, he then decided to proposed to his girlfriend with the help of jay and Sophie Alakija's best friend which is uche Nwaefuna. They both planned to have a dinner at nonso's place and then, Nonso was going to ask chioma's hand in marriage. Everything has been going as planned for all of them, and Nonso has prepared his most cherished ring which he was going to use to propose to his girlfriend but what happened??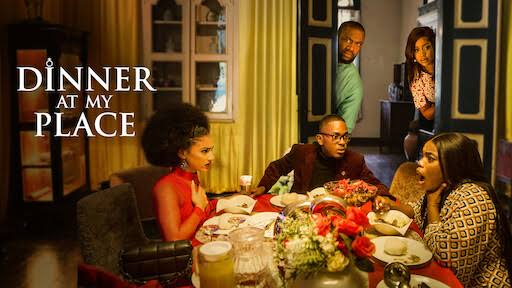 Source
There was a knock on the door. Nonso was very surprised who it was because he was not expecting anybody at all. He moved curiously towards the door to see who was there. On getting to the door post, it was his ex girlfriend and now things gets worse the more and the drama had just began..
Nonso was very surprised and very disappointed at his ex girlfriend for showing up unaware at his place she begged Nonso to pass the night but nonso refused.
Blatantly until when his girlfriend came and told him to allow her pass the night on the couch. Will this be the same plan as they have started or will things get worse for them? You can only get an answer to this by seeing this movie and having the great feeling of what this movie is all about...
Rating this movie, I will rate it a 7/10 because this movie worth more than just an ordinary movie.. This movie is one I can recommend to anyone to watch. My view about this movie is that, the system is improving and I would like the director of this movie to work more on some aspect of this movie to get a better view from people. We all work to get the best and the best is yet to come..
---
---