📣The Block Party2️⃣ - Day2️⃣
Sliding on your butt down a wet grassy hillside into a warm mud puddle at the bottom. That's what day two of The Block Party felt like this year. We all knew it was going to be interesting and considering the resources and time frame it was done in? It was a frig'n blast!
We had @iamdarrenclaxton in from the UK, @d-vine over from Germany, @lofi.freq from LA, @asonsxfxg with @wolfnworbeikood and Hello Luna from Columbus and Philly, @trentonlundy1 from Ohio, @beatzchain up from Alabama and @junkfeathers with @orkhammer and @fauxsophisticate. It was definitely a concert to remember setting groundbreaking history for Hive.

How it All Played Out
The morning was a hustle and bustle. As soon as we were up out of the beds and dressed, we were on our way to the venue to get it set up for all the musicians. Of course, we had to stop first, to get a few special requests at the LQ. From there, we met with the audio engineers that were hired to start setting up equipment and get the concert underway.
Now, I do have a good handful of videos that I will be making a compilation out of, so please be patient for those to drop. I will try to put it on 3speak, but I've never had great luck with that. It will assuredly be on YouTube though, and you can have a peak at all the things you missed. In the mean time, do enjoy the pictures I was able to get in my White Rabbit rushing around everywhere.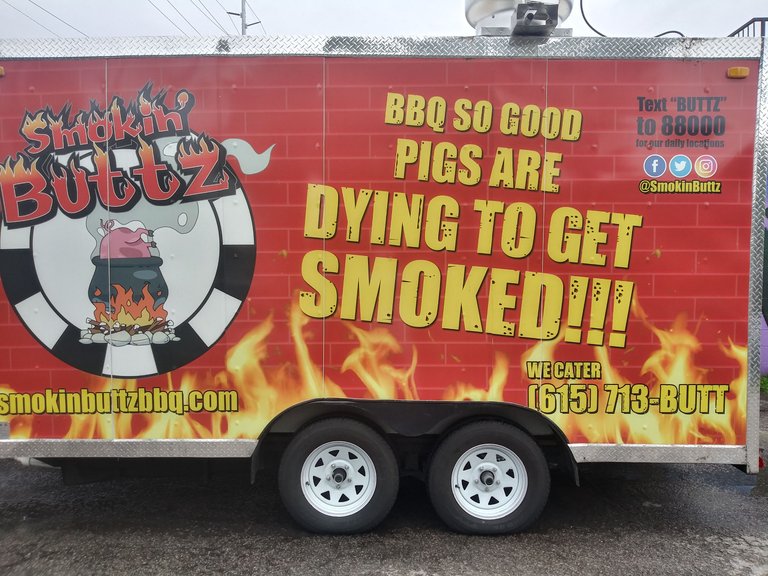 As you can see, my photo game was pretty weak. I ended up having to to dump Pokemon go from my phone to get more pictures and video! What, I'm a gamer, #noshame. So, I did miss a few good shots. But, it was crazy fun from the setup to chowing down on some butts all the way through to the red lights at the end. Day two, was truly a day to remember. Glad everyone was feeling it at 'HOME'.

Other Posts From The BLock Party II!

Want to support the fam too?
You can!
Visit with us in the Castle!
-or-
Vote our community Witness!
-or-
Follow #thealliance curation trail!
-or-
Delegate to the family account - @thealliance!
50HP - 100HP - 500HP - 1000HP - 5000HP - 10,000HP - 50,000HP


---
---