[ENG-ESP] Superman & Lois: Review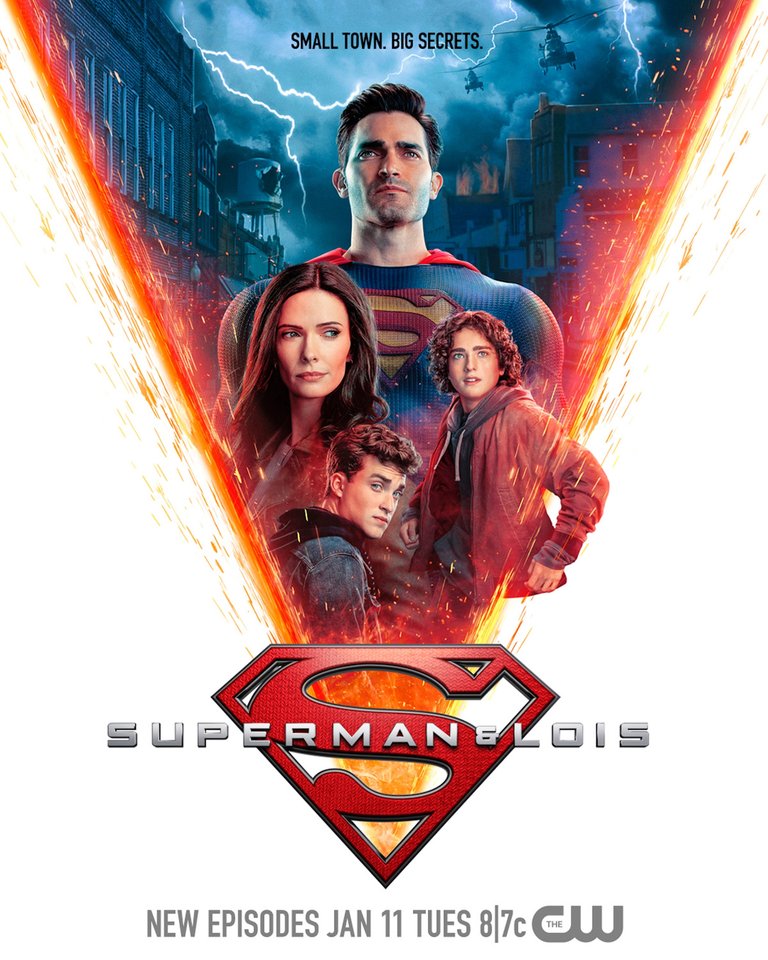 After the end of the Arrowverse saga, DC and the television network CW have brought us this gem of a series in which they tell us a new story of Superman, the favorite hero of many and one of the most beloved, which is also available on the HBO MAX streaming platform.
Tras el fin de la saga del Arrowverso, DC y la cadena televisiva CW nos han traído esta joya de serie en la que nos cuentan una nueva historia de Superman, héroe favorito de muchos y uno de los más queridos, la cual se encuentra disponible también en la plataforma de streaming HBO MAX.
In this new Superman story, Tyler Hoechlin plays a much older and more mature Clark Kent, compared to the versions we've seen before in series like Smallville, Supergirl or even the movies Superman: Returns or Man of Steel. Continuing the story of the character from the Arrowverse version, Clark lives with his wife Lois Lane (Elizabeth Tulloch) in this new timeline created by Oliver Queen after the events of Infinite Earths, where, inhabiting the Earth Prime both have teenage twin sons who together have created a great family.
En esta nueva historia de Superman, Tyler Hoechlin interpreta a un Clark Kent mucho mayor y más maduro, en comparación a las versiones que hemos visto antes ya en series como Smallville, Supergirl o incluso las películas Superman: Returns o Man of Steel. Continuando la historia del personaje de la versión del Arrowverse, Clark, vive junto a su esposa Lois Lane (Elizabeth Tulloch) en esta nueva línea temporal creada por Oliver Queen tras los eventos de las Tierras Infinitas, donde, habitando la Tierra Prime, ambos, tienen dos hijos gemelos adolescentes quienes juntos han creado una gran familia.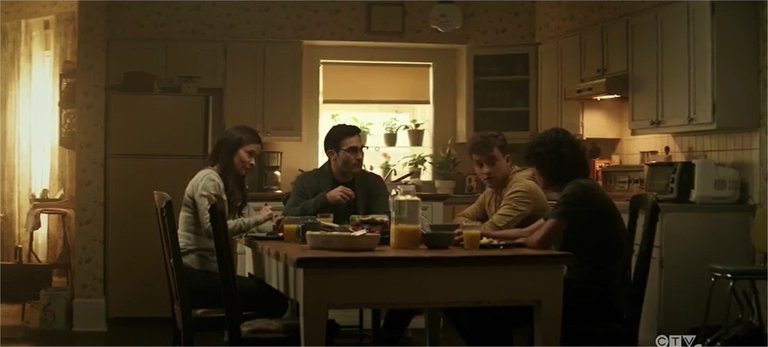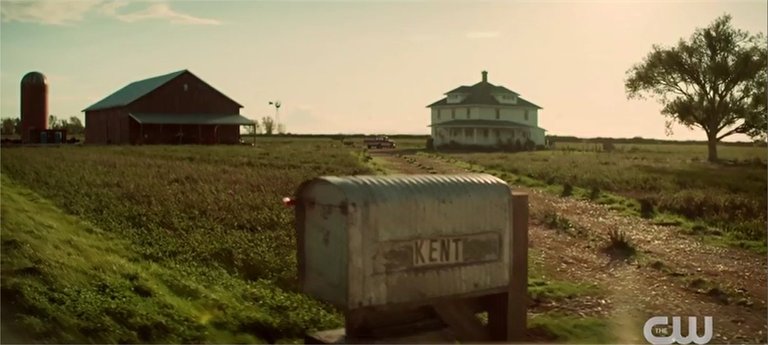 After the death of his mother Martha, the Kent family decides to move to Smallville to inherit the house where Clark had lived all his youth. The events take place mainly in Metropolis but later they settle more in a rural and humble environment that is where the main plot is more focused. We get to know a side of Superman that we haven't seen before, where he is a paid being hired by the United States government to mitigate and combat potential threats, which is led by his wife Lois' father, General Lane. Moving to Smallville, Clark quits his job as a reporter and decides to dedicate himself fully to raising his children, who discover his origin in the cellars of his farm.
Tras la muerte de su madre Martha, la familia Kent decide mudarse a Smallville para heredar la casa en donde había vivido Clark toda su juventud. Los hechos transcurren principalmente en Metropolis pero luego se van asentando más en un ambiente campestre y humilde que es donde se centra más la trama principal. Conocemos un lado de Superman que no habíamos visto antes, donde éste es un ser a sueldo contratado por el gobierno de los Estados Unidos para mitigar y combatir amenazas potenciales, el cual es liderado por el padre de su esposa Lois, el General Lane. Al mudarse a Smallville, Clark renuncia a su trabajo como reportero y decide dedicarse plenamente a la crianza de sus hijos quienes descubren su origen en los sótanos de su granja.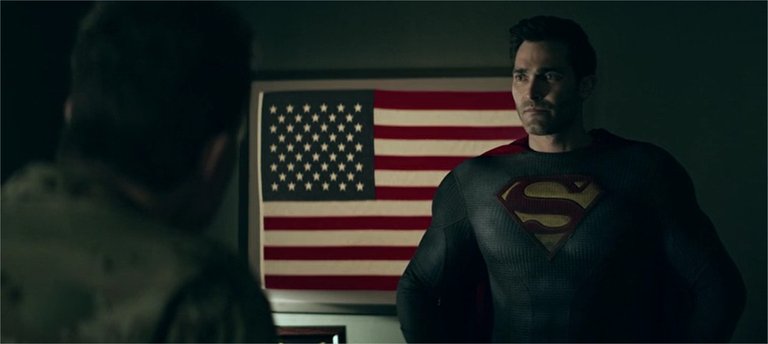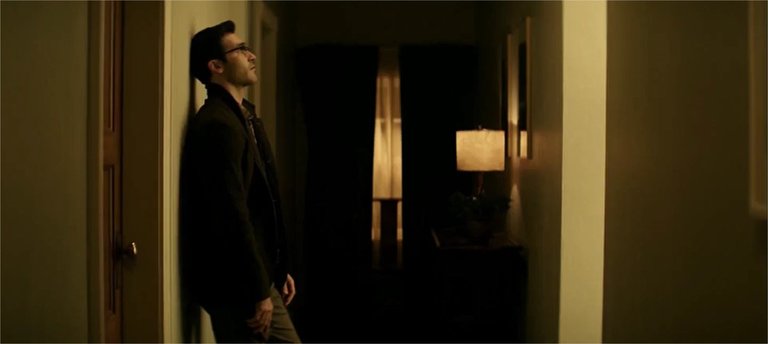 Jonathan is more like the popular boy in the class, and Jordan is characterized by being more shy, insecure and with stress problems. They show us in the series the circumstances that Lois and Clark must go through as parents to allow them to give a good upbringing to their twins, facing challenges and difficult decisions that are created in each chapter, with a tense and familiar atmosphere and an excellent maturity that he is credited by the actors with their performances.
Jonathan, es más como el chico popular de la clase, y Jordan se caracteriza por ser más tímido, inseguro y con problemas de estrés. Nos muestran en la serie las circunstancias por las que deben pasar Lois y Clark como padres para permitirle dar una buena crianza a sus gemelos, afrontando retos y decisiones difíciles que se crean en cada capítulo, con un ambiente tenso y familiar y una madurez excelente que le atribuyen los actores con sus actuaciones.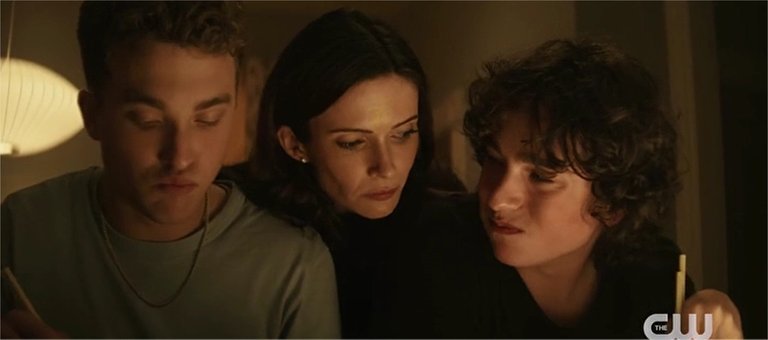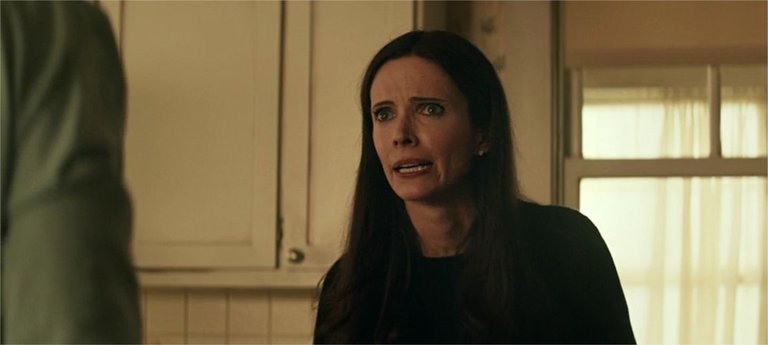 The series focuses more on the family plot, between several families, where we also see characters from different cultures interacting with each other, dialogues in Spanish, Chinese, among others. We are spectators of the introduction of Superman's brother: Morgan Edge (Adam Rayner) who is the main villain of the first season along with Steel (Wolé Parks) who comes from a different Earth prior to its destruction at the hands of the Superman of his world.
La serie se fija más en la trama familiar, entre varias familias, donde vemos también personajes de diferentes culturas interactuando entre sí, diálogos en español, chino, entre otros. Somos espectadores de la introducción del hermano de Superman: Morgan Edge (Adam Rayner) quien es el villano principal de la primera temporada junto a Steel (Wolé Parks) el cual viene de una Tierra diferente previa a su destrucción a manos del Superman de su mundo.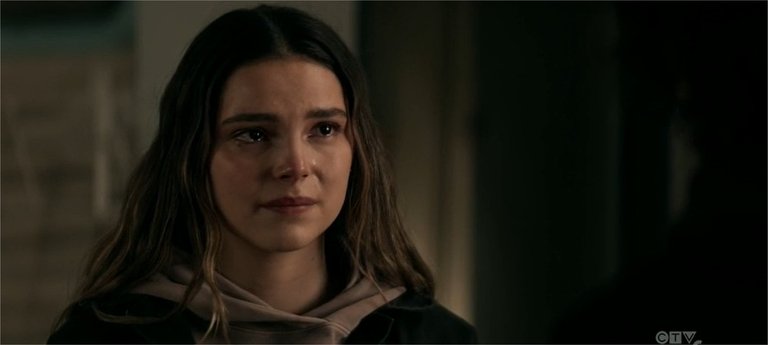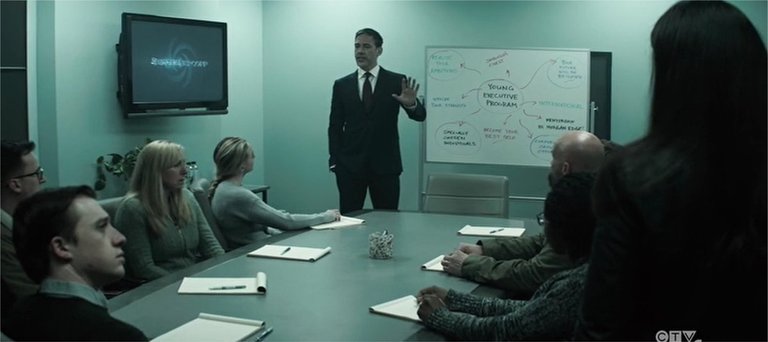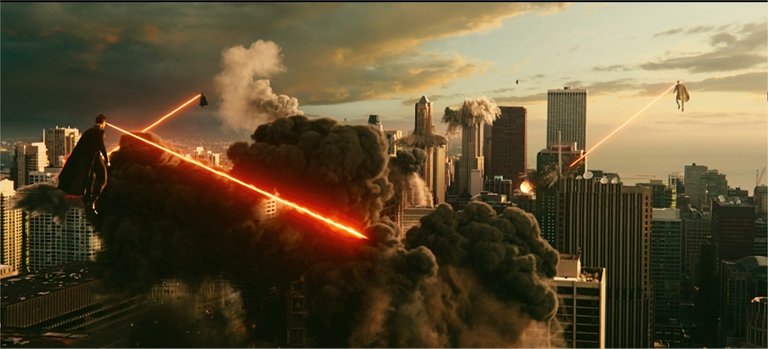 The graphics are at a higher level than those of other series on the network, being able to compete with any other movie prior to the 2010's decade of the character. There is a lot of detail in giving the viewer a show that can create demand, and that, with each chapter, you feel that sensation of continuing to want to see more of it.
Los gráficos están a un nivel superior a los de otras series de la cadena, pudiendo competir con cualquier otra película previa a la década del 2010 del personaje. Hay mucho detallismo en darle al televidente un show del que pueda crear demanda, y que, con cada capítulo sientas esa sensación de seguir queriendo ver más de la misma.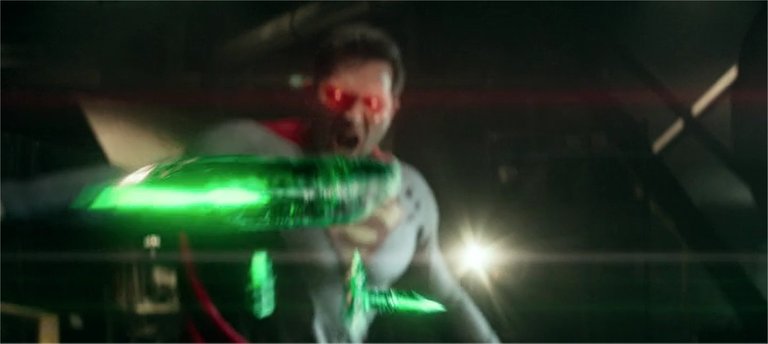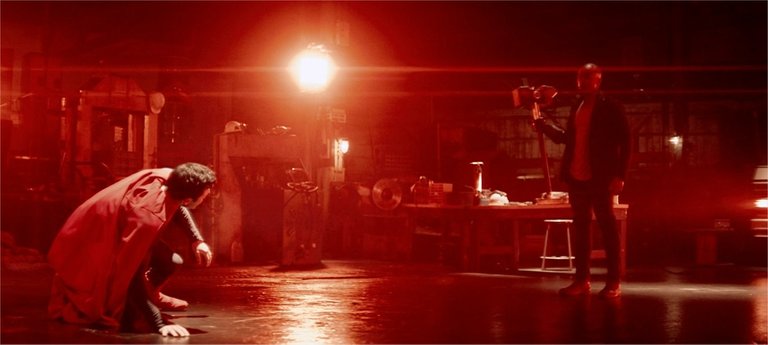 Although other characters from the saga do not appear, we are in the presence of a canon series in the Arrowverse due to the participation of the actor David Ramsey as John Diggle and the use of Luthor's technology already seen in the Supergirl series. Bizarro Superman is one of the characters that has been introduced to us in the second season, sharing his origin with us, similar to what we saw in Infinite Earths, where we see Superman face magical beings and even more, inverses from other worlds.
Aunque otros personajes de la saga no aparezcan, sí estamos en presencia de una serie canon en el Arrowverse debido a la participación del actor David Ramsey como John Diggle y el uso de la tecnología de Luthor vista ya en la serie de Supergirl. Bizarro Superman, es uno de los personajes que se nos ha introducido en la segunda temporada compartiéndonos su origen, parecido a lo que vimos en Tierras Infinitas, donde vemos a Superman enfrentar seres mágicos y más aún, a inversos de otros mundos.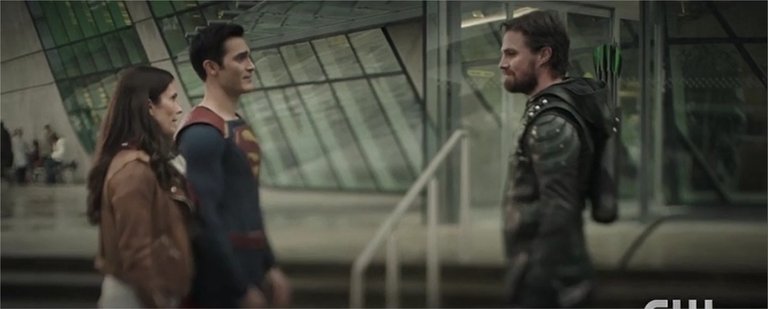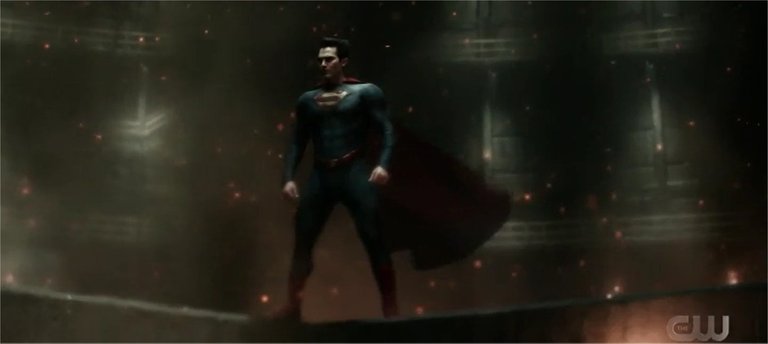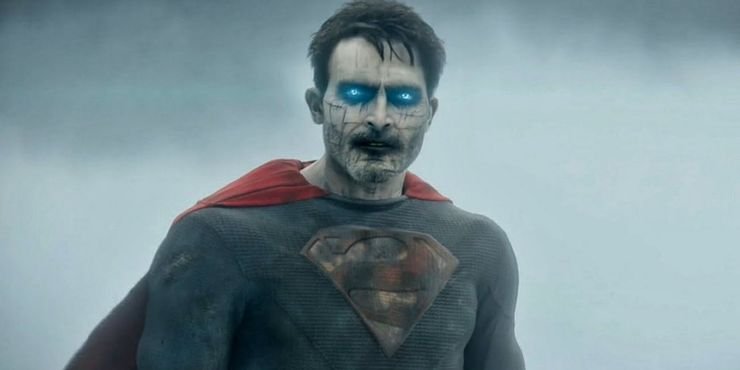 This second season is just finishing while a third is already in development by the company, so we will see more of this character who undoubtedly deserved such a spectacular story for a long time ago and a show at the level in which they have given us.
Justo está terminando esta segunda temporada mientras ya una tercera está en desarrollo por parte de la compañía, así que veremos más de este personaje que sin duda se merecía desde hace tiempo una historia tan espectacular y un show al nivel en el que nos lo han regalado.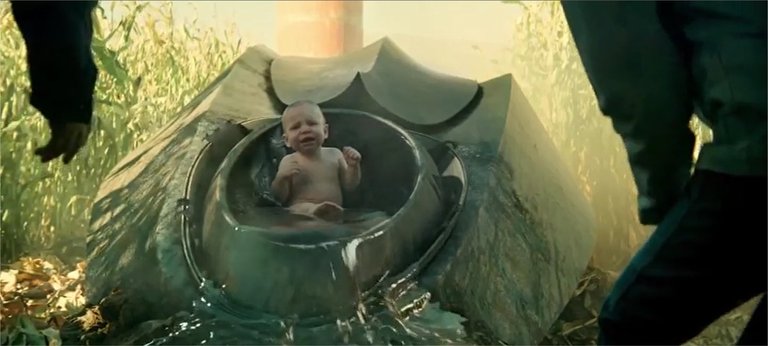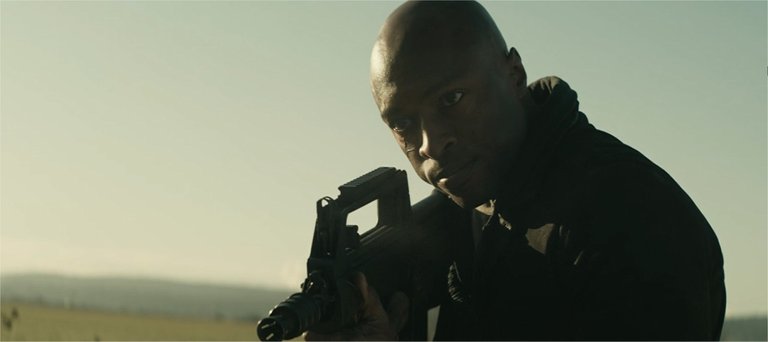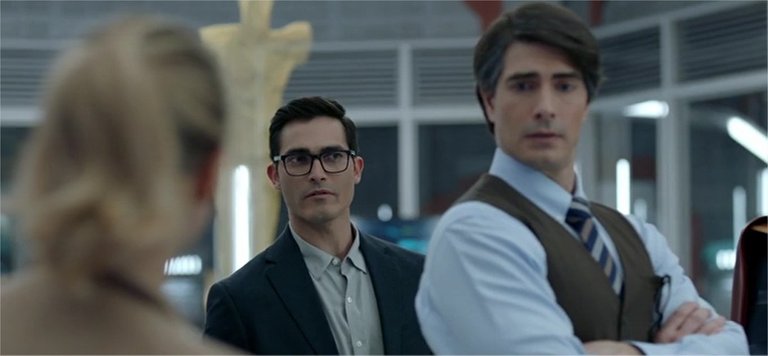 It's speculated that the third season could be the last and that CW is canceling all the related contemporary shows to try to unify them possibly in a new live-action series of the Justice League following the history of each one of these characters as was done once already in the animated series of the same kind, where each main character would have their own chapter and thus the plot could not be burdened much and would help minimize the budget of the saga by giving us a show that is worth more than the grief.
Se especula que la tercera temporada podría ser la última y que CW estaría cancelando todos los shows contemporáneos relacionados para tratar de unificarlos posiblemente en una nueva serie de acción real de la Liga de la Justicia siguiendo la historia de cada uno de estos personajes como fue hecho una vez ya en la serie animada de la misma, donde, cada personaje principal tendría su propio capítulo y así podría no cargarse mucho la trama y ayudaría a la minimización del presupuesto de la saga dándonos un show que valga más la pena.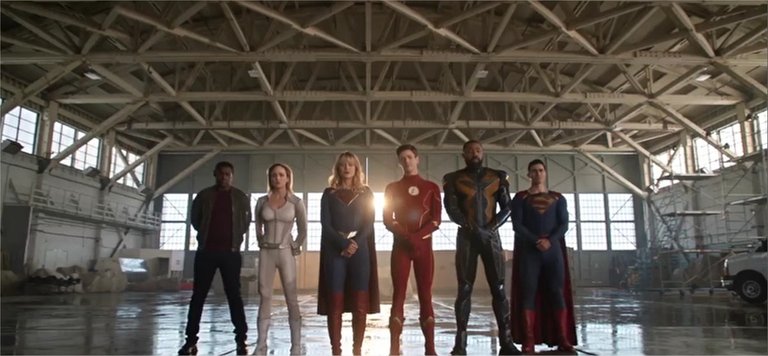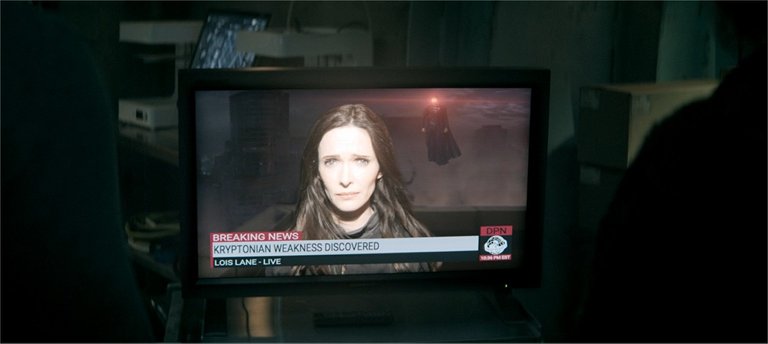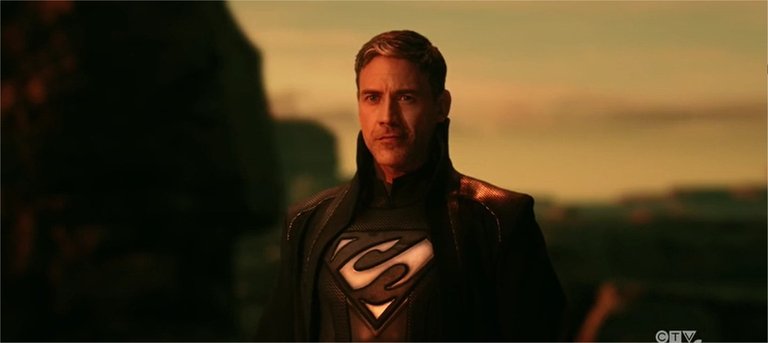 And you: Have you seen the series? If you've seen even one chapter let me know in the comment box that you thought it was the same and if you think it was a good decision on DC's part to launch this series, I'll read you ⤵️
Y tú: ¿Ya viste la serie? Si has visto aunque sea un capítulo déjame dicho en la caja de comentarios que te ha parecido el mismo y si crees que fue una buena decisión por parte de DC lanzar esta serie, te leo ⤵️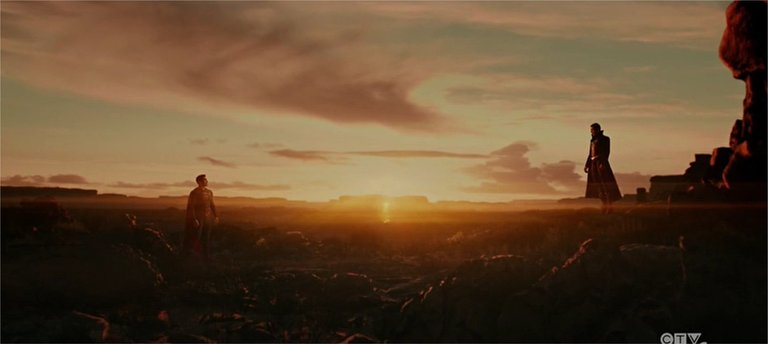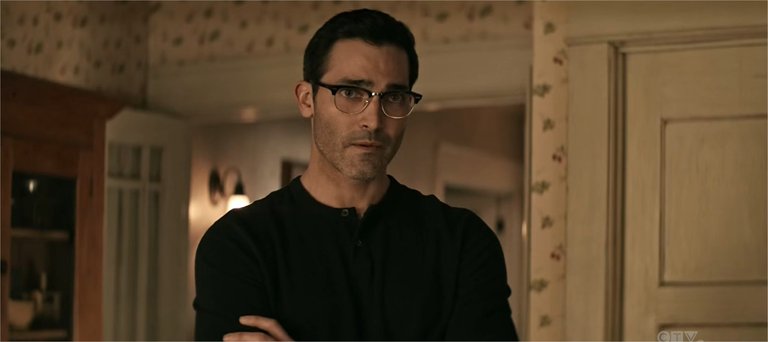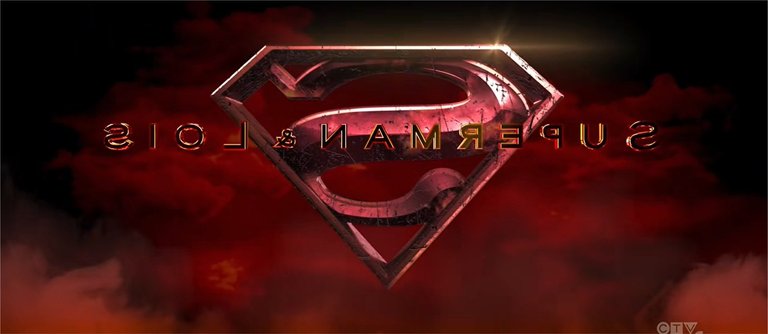 ---
---