CineTV Contest: Ta Lo Vacation
Do you know the way to...Ta Lo? Ok, there is nothing in the rules that said our vacation destination had to exist in (our) reality, so why not vacation in the lovely village of Ta Lo. A place of peace, and harmony and Morris.



The Gateway to Ta Lo IMDB
Getting to Ta Lo may not be easy, as you must travel through an interdimensional portal, but once you arrive, you will be in for a wondrous time. It is a beautiful land filled with many mystical creatures that wander freely about Ta Lo.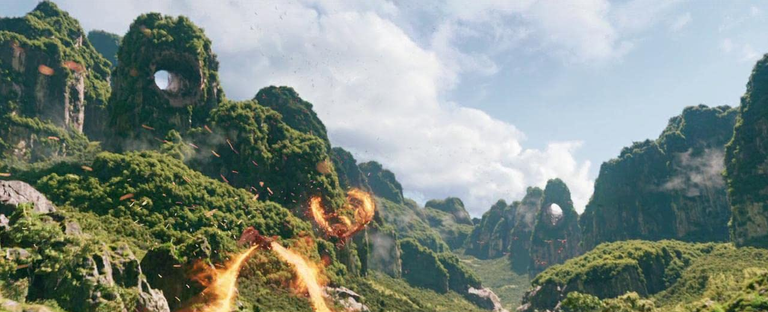 Burning Birds IMDB
Upon your arrival to the Land of Ta Lo, you will be greeted by Burning Birds, Stunningly beautiful, they are a joy to watch as they fly throughout the realm, and will welcome visitors to Ta Lo.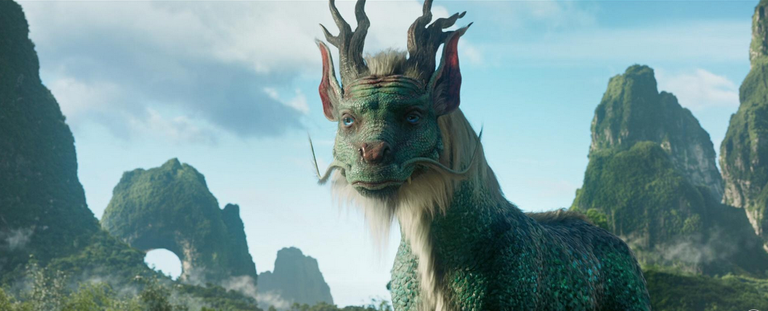 Weird Horse IMDB
Watch out for the Weird Horses that plod around the region. Your car would take far more damage than they will if you accidently hit one, and they might take offense at such. So be on the lookout for these wondrous creatures and drive carefully while approaching the village.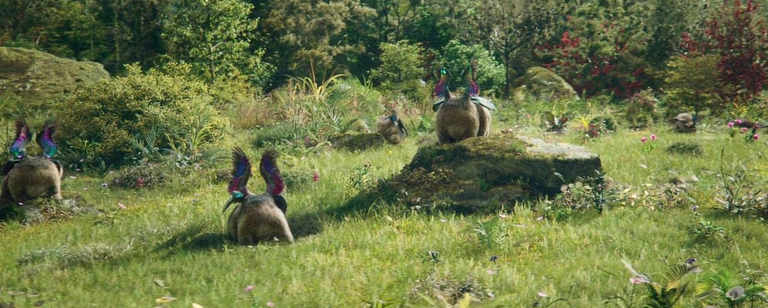 Chicken Pigs (More Morrises) IMDB
If you have Morris as your tour guide, he will be happy to introduce you to his friends and family, fellow Chicken Pigs, known by many other names, including Hundun. Playful little balls of fur with colorful wings. They also like belly rubs, the longer the better!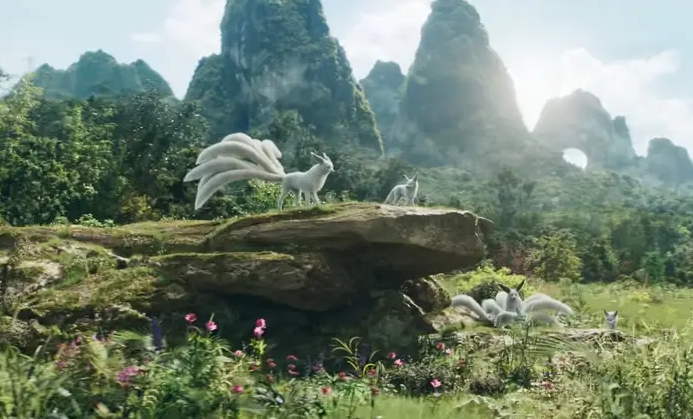 Playful Foxes insider.com
These lovely foxes with fan-like tails also populate the region. They are as playful as they are beautiful, and are found throughout Ta Lo in groups with their kits. They are not your typical Pokemon, better known as Huli Jing, with many legends that surround these beauties.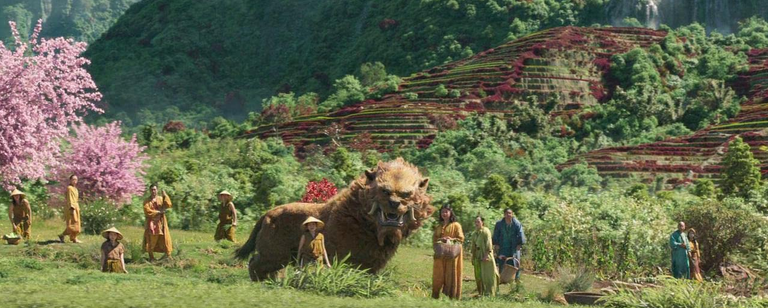 Locals with a Big Lion IMDB
The people of Ta Lo may great you with their lion protectors. These big kitties are protective of their human friends, but when it comes to visitors, don't get on their bad side as you could end up being their dinner. So behave yourself while visiting Ta Lo, and they will be your friend as well. As with Hundun, belly rubs may help sway their opinion of you. The lions not the people! (Some people are so naughty!)


Rustic yet beautiful accommodations IMDB
Ta Lo is a land of peace and prosperity, surrounded by woodlands, farms, and a beautiful lake. But even such a beautiful place as Ta Lo can harbor secrets. So don't try and open the Dark Portal where Carol Merrill is standing. You might unleash hordes of soul-sucking demons, and that would really annoy the locals.
So you can be responsible and don't mess with the unknown...or

youtube.com
you can hang out with Wong at a bar, getting drunk and singing Karaoke. Either way, you'll have a great time.
NOTES:
images are sourced to where I found them, mostly from IMDB
also, research on Chinese Mythology, there are many sites with good information on the many creatures inhabiting Ta Lo some of which have spoilers. The ones I used are:
https://www.looper.com/446467/the-dark-history-of-shang-chi/
https://screenrant.com/shang-chi-ta-lo-mythology-powers-creatures-explained/
For more fun movie articles and information on Contest 25, vacation movies, https://peakd.com/hive-121744/@cinetv/cine-tv-contest-25-favorite-getawayvacation-movie
I hope you enjoyed this fun little romp in Ta Lo and the movie Shang-Chi: Legend of the Ten Rings. When this latest contest was announced, I asked my daughter, Little Miss, where would she want to go? To my surprise, she responded Berk, due to all of the dragons, however Ta Lo was a close second. My Bonnie Bride joined Little Miss and me in watching Shang-Chi again. This was the ninth time watching this film for Little Miss. It is definitely one of the best films in the Marvel Cinematic Universe, and well worth watching.
Thanks for stopping by.
---
---