The Santa Clause 2 - review
In The Santa Clauses 2 we see that Charlie is now a teenager and learn that the legal contract that Scott accepted has a second clause to it, he must get married before Christmas. That's the basic premise. I don't want to give away too much in the way of the story in case some of you reading this post have yet to see it.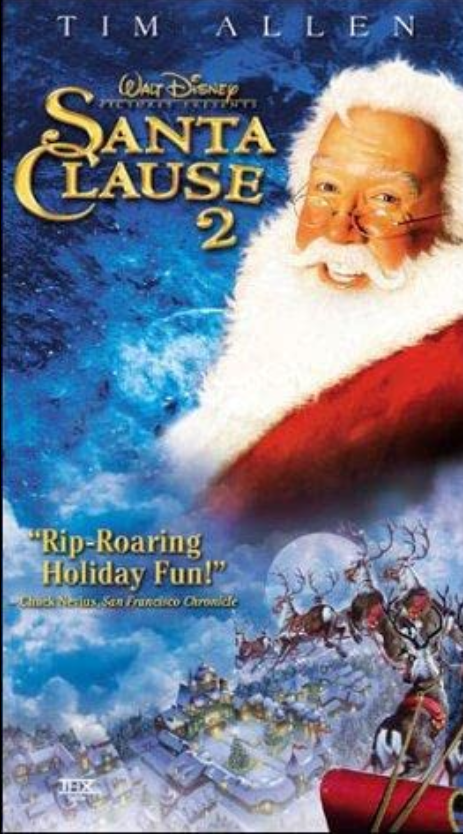 The Santa Clause 2 - IMDB
In addition to Tim Allen, most of the original cast has returned for this film, reprising their earlier roles, and as Eric Lloyd (Charlie) is now a teenager, his character has developed accordingly, and is a bit of a pro-Christmas artist. There are also several other new characters added this time, including a maternal half-sister for Charlie, Lucy, played by Bill Mumy's daughter Liliana Mumy. And, of course, the Principal of Charlie's school, Carol (Elizabeth Mitchell), who is as stern with Scott as she is with Charlie when after school cleanup is demanded (aka community service). And then there is a new elf, Curtis (Spencer Breslin) who devises a plan to have a toy Santa Clause fill in at the North Pole while Scott is taking care of family issues. Which as expected, goes terribly …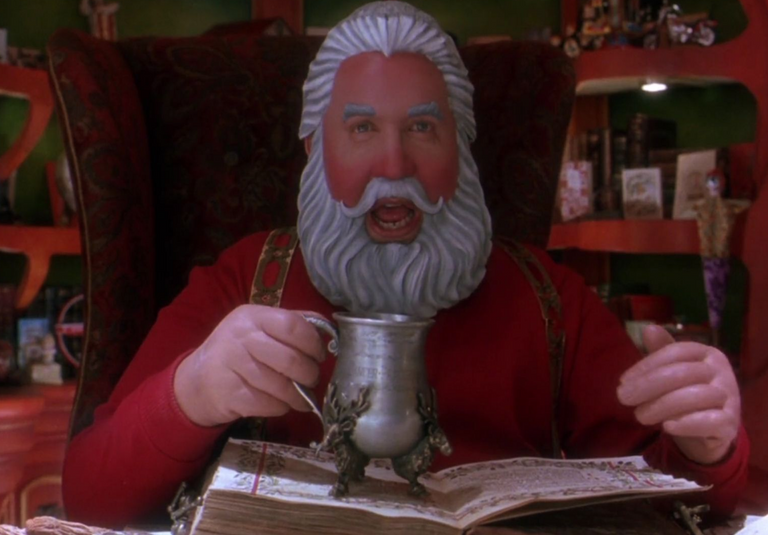 Tim Allen as Toy Santa - IMDB
Although not quite as good as the original, which is typical of sequels, it is still pretty darn good and a lot of fun. Tim Allen gets to play two Santa roles, which Is to say he gets to play the toy Santa substituting as the Real Santa, and it is quite apparent that he had a lot of fun doing so.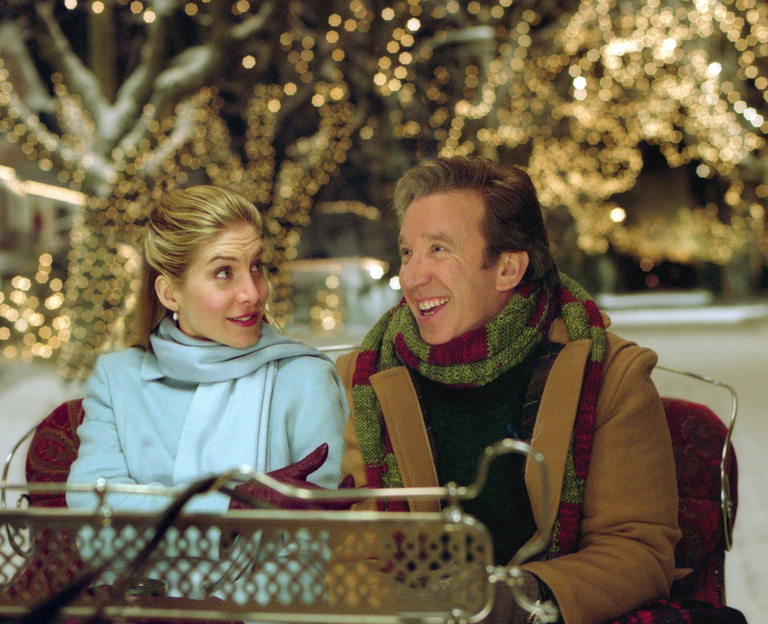 Carol and Scott on a date - IMDB
We also see what happens to Comet when Lucy feeds him too much of a "good thing", big oops there, and maybe this is a slight spoiler.
Other new characters are introduced as the Council of Legendary figures which includes Mother Nature (Aisha Taylor from Whose Line series) and Sandman (Worf! I mean Michael Dorn – got a Trek reference in), who likes his nap time. Art LaFleur as Tooth Fairy, aka The Molinator, does pay a bit of a pivitol role as we head into the climax of the film. There are other Legendary Figures as well.
There is also a very important lesson to learn in this film the Scott Calvin gives us – never, ever, let your ex-wife set you up on a date with one of her single friends. Just say NO! Of course, that date did have a rather predictable ending, and was one heck of a funny situation for poor Scott.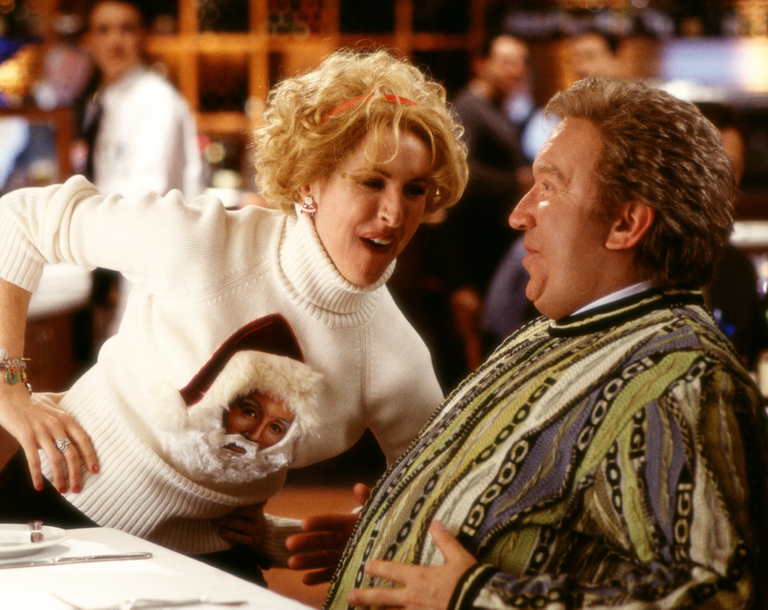 Molly Shannon plays the date with Tim Allen - IMDB
However, in the end, all's well that ends well, as Scott, along with junior reindeer Chet, with an assist from Curtis, manage to save the day, and Christmas to boot!
Fun film, and it is a must watch film before sitting down to the third film, and, I bet, the series running on Disney+. My Bonnie Bride and I both enjoyed it, and had we known that Aisha from Whose Line was in it, along with the film being directed by Michael Lembeck (Harvey Lembeck's – aka Eric von Zipper – son), we might have been able to convince Little Miss to join us. Well, probably not, she is a moody teenager.
Thanks for stopping by.
---
---