SEE (TV Series) | Seeing Beyond Being Blind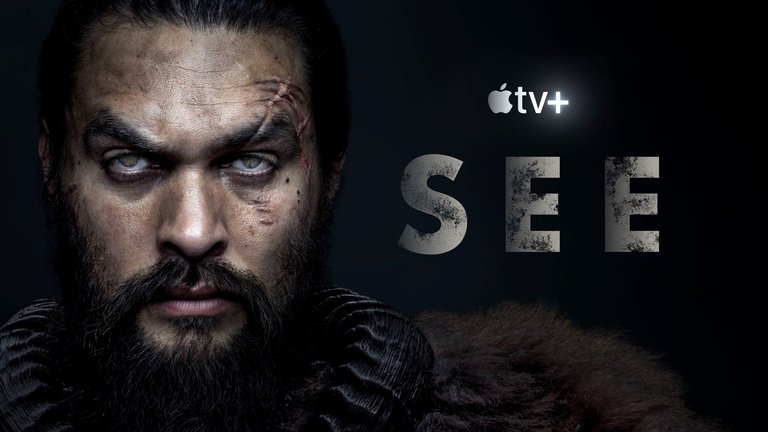 I just can't imagine or really explain how good this tv series is, like how. This is more than too good, I still cant figure out where I first saw it before I try to check it out on netflix and couldn't find it there until I download a hdo application which give me access to watch any movie of my choice for free as long as I have data to watch. I was lucky to see this movie and this particular guy that was in aqua man (Jason Momoa) was there acting as Baba voss, he was the one that draw my attention and the title See wasn't that catchy until I started watching and find out something that look awkward.
They are all blind yet they could do lot of stuffs, they could build, fight and even have strategies. They weren't really blind from the beginning, just like a zombie apocalypse, it use happened suddenly and they were all blind, it was as if they were cursed or something even the babies they give birth to came out blind also except one man who could see but had to hid it because it is a crime to have sight. he was loved by the tribe daughters, but eloped with one (Maghra Kane) after impregnating her while leaving the other wicked sister (Queen kane) furious. In order to punish both of them, she create lot of rules against those with sight and also started hunting her sisters with her sighted babies (Kofun and Haniwa). It during the hunt she met Baba voss who fell in love with her without knowing her true identity, married her and decided to father the two babies, things didn't go well with them and with those around them.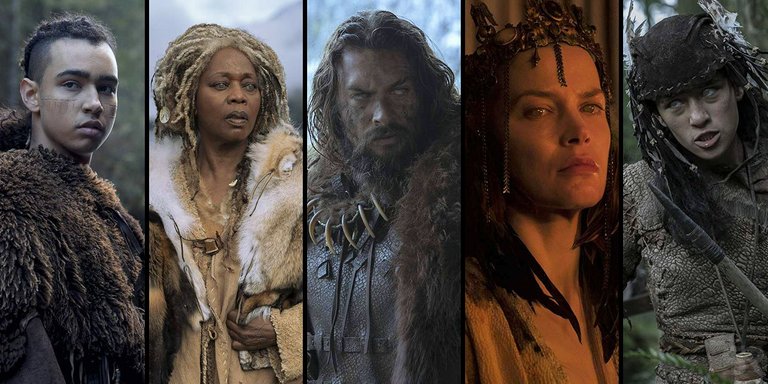 It was just like a crazy witch story who will do anything absurd to fulfil her wish, she was acting like a mad queen and very dangerous, she killed lot of people I didn't imagine she will kill using her tiny blade which was hidden in her skin but was later killed by her own sister. Even though the movies was really interesting to watch on my part it didn't end well having Baba voss to die in the movie after everything he went through making sure the sighted children are safe from the queen hand, also he wasn't really treated well by the woman he loved at some point and had to disappear for a while until the finally battle which was really like a war of the blind came up.
But he really kill it with his finally strike while destroying the enemy with the bombs they made thereby sacrificing himself so his people can live again. Not to be a movie spoiler, there are lot of things you will want to see in the movie and you will definitely be curious at some point to know what happened next or what is the fate of those that have sight, were they use as a tool of war or eliminated from the movie. Sit and enjoy
---
---