Weak Hero Class 1 | The Movie That Almost Make Me Cry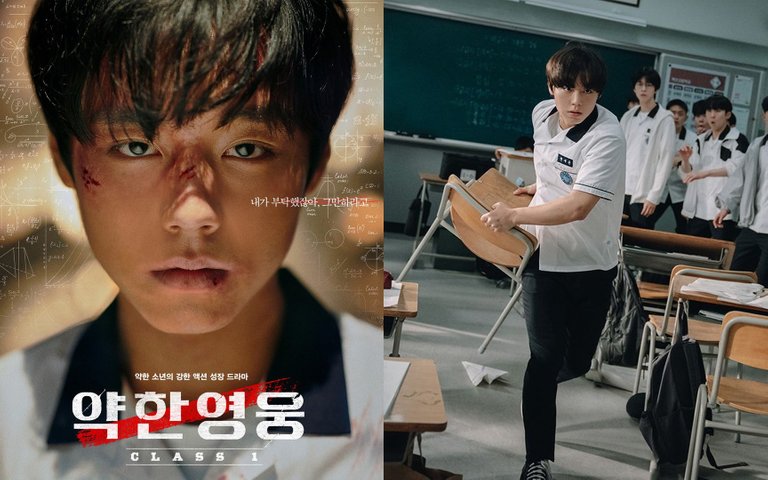 There are some movies that you will watch and you start getting emotional or even start crying, it been a while I have such experience and at times I do laugh at people that cry easily when it come to movie, I have this female friend I do love watching movie with mainly because of how she do react when she watch movies, at time she can jump on you if it is scary or scream at times, it was fun for me though. She is also an animal lover and any time she saw people manhandle animals, it always get to her and the funny part was when she watch a tragic animal movie and the dog die, I had to console her because she cried and at some point I was confused because I don't know what to do. This movie almost got me the way it got her, I didnt expect it to.
I once saw the movie Weak Hero Class 1 which is a korean based drama series and I skip it because to me, it might not really be interesting to watch but I judge it too quick without checking it out, I was bored last week before we end the year and I saw the movie again and since it only has 8 episodes currently, I decided to watch since I will be able to watch all episode that same day. It all started with a boy who was lonely all his life and always focus on his book, He was a perfect definition of an Introvert, he doesn't talk and he only move from home to school then to after school lesson then back to his room where he keep reading, he was a weirdo and most of his colleagues hate him for that and he always top his class. Also the other thing that caught my attention were the bullies that always bully the weaker ones, I wasn't surprised though because most high school always have this bullies in gangs feasting on any weaker ones they come across.
As usual, They started tormenting Yeon Shi Eun at any opportunity they get till he was push to his very end when Kim Su tamper with him during exam by threaten a new student who later because Shi Eun friend to attached a drug (Fentanyl) on Shi Eun skins which made him miserable during the exam and He retaliate and almost kill kim su until Choi Hyun Wook interfere. Thing work well between shi eun, choi hyun and Hong Kyung until Hong kyung start getting jealousy and decided to join bad gang (kim su) and along the way harm his two other friend badly.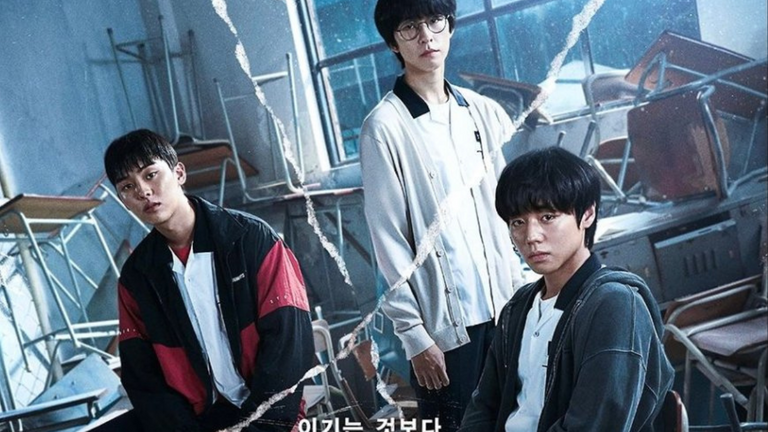 The movie was really catchy and it didn't end well because Hong kyung out of jealousy find means to destroy Choi Hyun till he was sent into coma after they gang beat him and that unleashed the evil side of Shi Eun because he did what he didn't want to do and he was made to transfer school by Hong kyung foster father who was a politician so as to cover up the incident and they make sure Shi Eun was sent to a very far place but the bully didnt end there. I am curious waiting for the second part to know what later happen and if Choi Hyun woke up. Movie is on netflix and I really rate it 9/10
---
---