Mi interpretación de la película Los juegos del hambre: Sinsajo parte 2 / The Hunger Games: Mockingjay Part 2 [En-Es]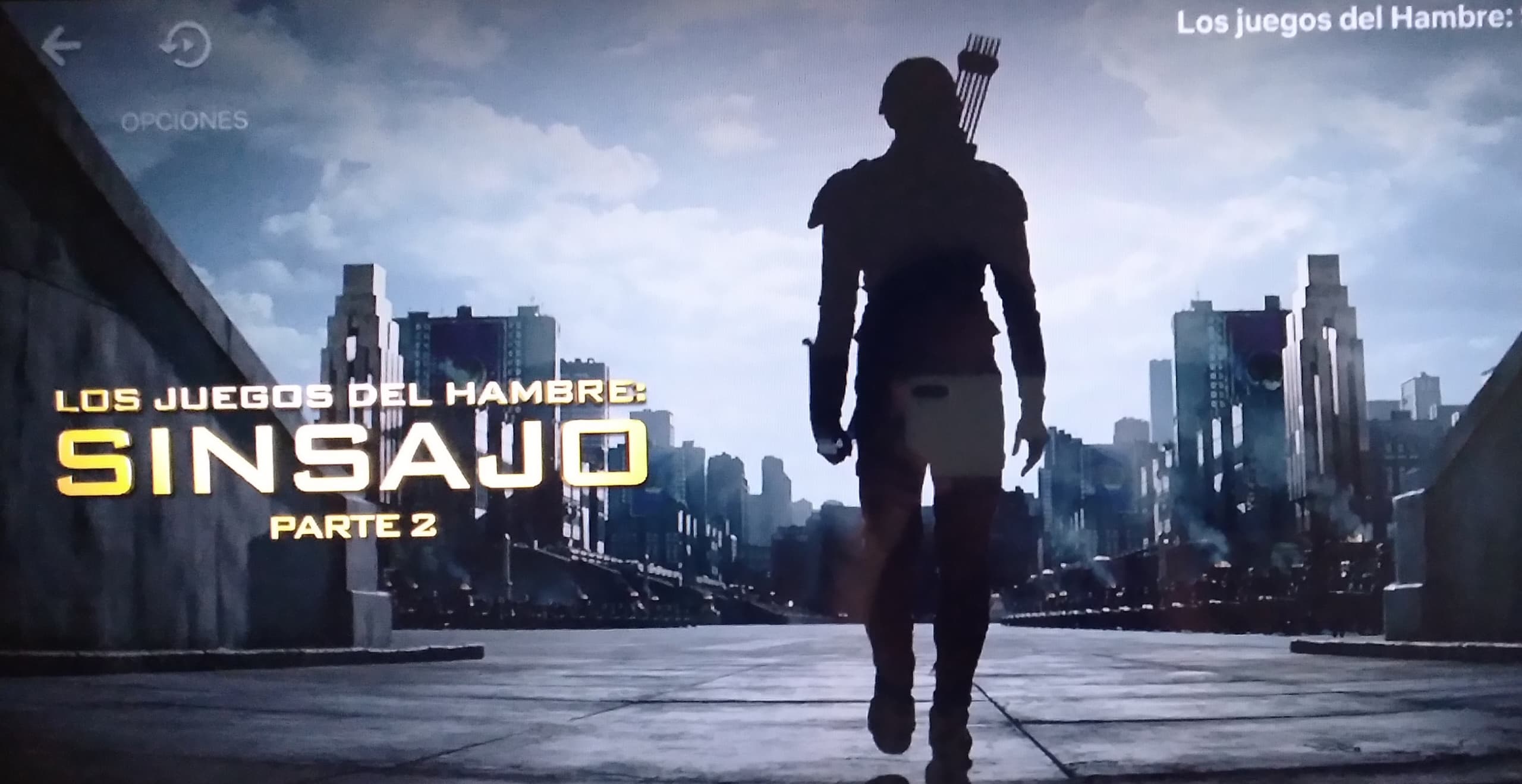 Todas las fotografías fueron tomadas a la pantalla de la televisión
Los juegos del hambre: Sinsajo parte 2 / The Hunger Games: Mockingjay Part 2
Desde hace tiempo mi hermana y yo queríamos ver de nuevo todas las películas de los juegos del hambre; para ponerlos en contexto por si hay alguna persona que no haya visto esta saga, de manera resumida tratan de que hace 75 años de que la historia que vemos suceda, hubo una rebelión contra la nación, dejando que Panem se divida entre 12 distritos.
El poder queda en el capitolio, por esto se crean los juegos del hambre, que es un evento anual televisado dónde el capitolio escoge una niña y un niño entre 12 y 18 años de cada distrito de manera al azar, para que se enfrenten unos contra otros.
Enfrentados hasta la muerte y quede un vencedor que le darán riqueza, fama, una casa y así; todo esto lo hacen como especie de castigo a los distritos por lo sucedido hace años y así tenerlos amenazados y controlados, iniciaron esos juegos del hambre. Continuando este año van a sacar una nueva película: Los juegos del hambre: balada de pájaros cantores y serpientes, que hasta dónde se trata de como el presidente Snow muchos años antes de ser el elegido de mentor para el distrito 12. Tengo muchas ganas de verla, al igual que mi hermana nos da como intriga como se desarrollará esta nueva película y de cierta forma saber como era Snow antes de convertirse en presidente de Panem y de como nos presentan en las otras películas de los juegos del hambre.
---
For a long time my sister and I wanted to see again all the movies of **the hunger games**; to put them in context in case there is someone who has not seen this saga, in summary they are about 75 years ago that the story we see happens, there was a rebellion against the nation, leaving Panem is divided between 12 districts. The power remains in the capitol, so the hunger games are created, which is an annual televised event where the capitol chooses a girl and a boy between 12 and 18 years old from each district at random, to face each other.
They are pitted against each other until death and a winner is left who will be given wealth, fame, a house and so on; all this is done as a kind of punishment to the districts for what happened years ago and thus to have them threatened and controlled, they started those hunger games. Continuing this year they are going to release a new movie: **The Hunger Games: Ballad of Songbirds and Snakes**, which as far as it is about how President **Snow** many years before being the chosen mentor for District 12. I'm looking forward to seeing it, just like my sister gives us as intrigue how this new movie will develop and in a way to know how **Snow** was before becoming president of Panem and how we are presented in the other movies of the hunger games.
---
Aunque cada una ya la habíamos visto por separado en distintas ocasiones, al menos por mi parte quería volver a sentir esa emoción de verlas otra vez porque me gustan mucho este tipo de historias como las películas de Divergente o The Maze Runner, son un estilo fascinante. Por lo mismo y aprovechando de que van a estrenar esa nueva película, quería volver a verlas otra vez y resulta que mi hermana también, el único problema es que no sabíamos dónde porque para ese momento en Netflix estaba solo la primera película.
Igual la vimos y después buscaríamos la manera para ver las otras porque no queríamos meternos en páginas y cosas así, pero bueno, vi la primera con mi hermana y lo fino fue que como había pasado tanto tiempo no recordaba algunas cosas y fue más divertido verla así, porque sentí la emoción de cuando la vi por primera vez.
Días después, mi hermana me dijo que le había aparecido un vídeo donde decían que habían colocado las demás películas de la saga, así que rápidamente busqué y en efecto estaban todas allí las que faltaban en Netflix.
---
Although we had already seen each of them separately on different occasions, at least for my part I wanted to feel that emotion of watching them again because I really like this kind of stories like **Divergent or The Maze Runner** movies, they are a fascinating style. For the same reason and taking advantage that they are going to release that new movie, I wanted to see them again and it turns out that my sister also, the only problem is that we did not know where because by that time on Netflix was only the first movie.
We watched it anyway and then we would look for a way to watch the others because we didn't want to get into pages and stuff like that, but well, I watched the first one with my sister and the fine thing was that since so much time had passed I didn't remember some things and it was more fun to watch it that way, because I felt the emotion of when I watched it for the first time. Days later, my sister told me that a video had appeared where they said they had placed the other movies of the saga, so I quickly searched and indeed they were all there the missing ones on Netflix.
---
Para nosotras fue alegría pura porque nos cayó como anillo al dedo, así que después de hacer nuestras cosas para desocuparnos nos fuimos a mi cuarto para ver en Llamas. Para mí es mi favorita de todas, cuando yo vi esta película lo supe porque a pesar de que la primera es buena; para mí la segunda es mejor, siento que tiene más emoción, más tensión y además la mejor ropa que le pudo hacer Cinna a Katniss que es el vestido de novia que Snow quería que ella usará.
Es cuando empezó a girar, se convertiría en un Sinsajo, es para mí, increíble; también que yo siento que en estos juegos son como más locos que los primeros. A pesar de que antes las trampas y todo lo que pasaban en ese estadio era interesante, las ideas que le pusieron en la segunda son mucho mejores a mi parecer, pero bueno, podría seguir hablando de esta mucho más, pero sería un libro sin fin.
---
For us it was pure joy because it fit us like a glove, so after we did our things to get out of bed we went to my room to watch **Llamas**. For me it is my favorite of all, when I saw this movie I knew it because even though the first one is good; for me the second one is better, I feel it has more emotion, more tension and also the best clothes that **Cinna could have made for Katniss** which is the wedding dress that Snow wanted her to wear.
It's when it started to turn, it would turn into a **Mockingjay**, it's to me, amazing; also that I feel like in these games they're like crazier than the first ones. Even though before the traps and everything that happened in that stadium was interesting, the ideas they put in the second one are much better in my opinion, but well, I could go on talking about this one much more, but it would be a book without end.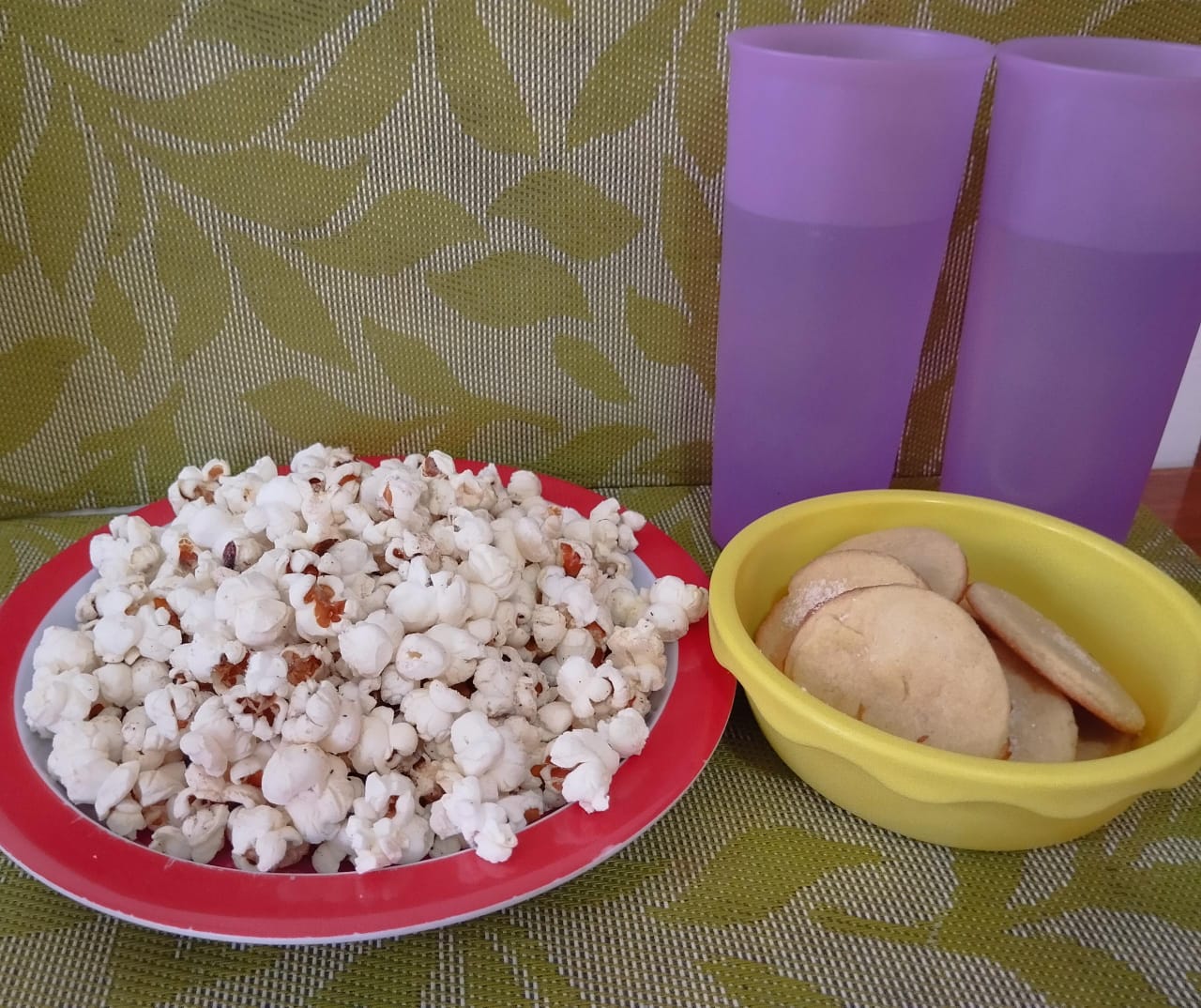 Bueno ahora si llegamos al final de las películas que es Sinsajo parte 2, mi hermana y yo nos preparamos bien para verla porque era ya el final; por eso hicimos cotufas y galletas de mantequillas que fue una experiencia divertida que no habíamos hecho antes, pero si quieren saber cómo fue todo pueden ir a mi anterior publicación y ver la receta y algunas anécdotas.
---
Well now if we get to the end of the movies which is ** Mockingjay part 2**, my sister and I prepared well to see it because it was already the end; so we made cotufas and butter cookies which was a fun experience that we had not done before, but if you want to know how it all went you can go to my previous post and see the recipe and some anecdotes.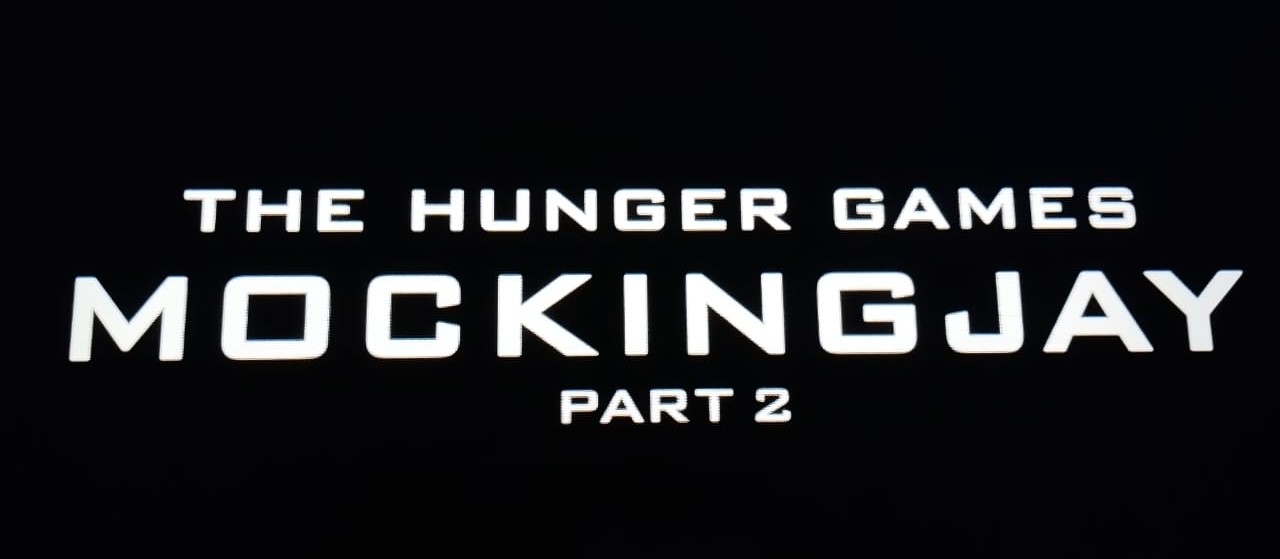 Continuando con el tema, organizamos nuestras meriendas para picar mientras veíamos la película, y nos fuimos al cuarto para verla; debo decir que con esta también me sentí como cuando vi la primera. Porque no me acordaba mucho, pero viéndola recuerde lo triste que era porque para lograr acabar con todo, hubo muchas muertas de personas inocentes. En especial en la escena donde caen unas bombas encima de muchos niños, después lanzaron otras matando a más que dentro de ellas estaba Prim la hermana de Katniss.
También está la muerte de Finnick que me da tristeza por el hecho de que tuvo un hijo con la persona que ama y no lo supo, me gusta que al final Coin no quede gobernando porque se vio lo que hizo matando a muchísimas personas y proponiendo hacer de nuevo otros juegos del hambre.
---
Continuing with the theme, we organized our snacks to eat while we watched the movie, and we went to the room to watch it; I must say that with this one I also felt like when I saw the first one. Because I didn't remember much, but watching it I remembered how sad it was because in order to end it all, there were many deaths of innocent people. Especially in the scene where some bombs fall on top of many children, then they threw others killing more, among them was **Prim** the sister of **Katniss**.
There is also the death of **Finnick** that makes me sad for the fact that he had a child with the person he loves and did not know it, I like that in the end **Coin** is not left ruling because it was seen what he did killing many people and proposing to make another hunger games again.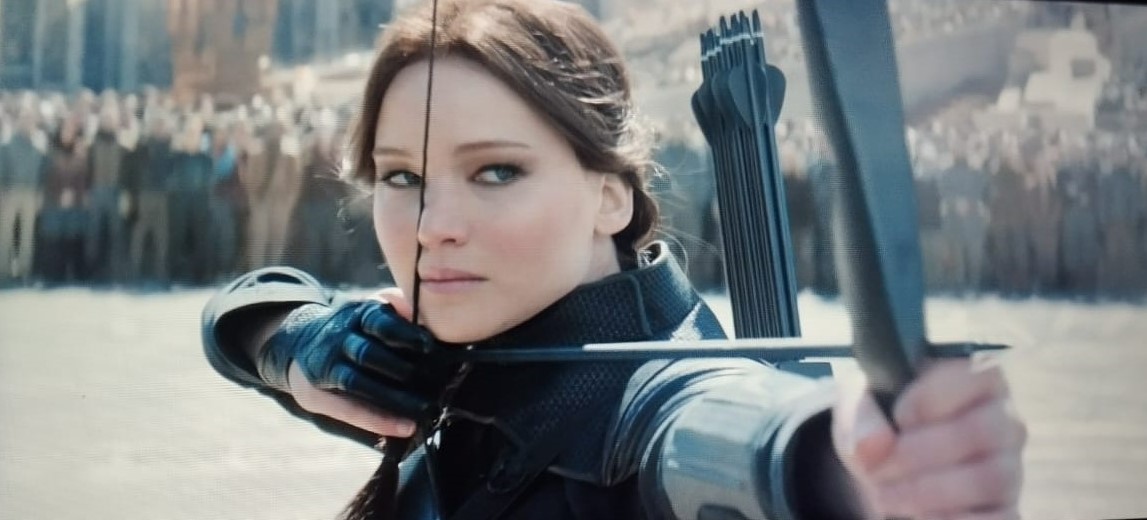 Katniss se da cuenta de esto y se revela, en fin, la mata; eso era algo que no recordaba, por eso fue fino volverlo a ver y sentir como si no lo hubiera visto antes. Esta película tiene una de mis escenas favoritas y es el final que tienen Katniss y Peeta; están juntos con sus hijos y felices los dos después de todo lo que pasaron y sufrieron, y que en la escena final el cielo está del color favorito de él, están en un campo con el verde que le gusta a Katniss, se me hace muy lindo, finalmente está fue mi experiencia volviendo a ver los juegos hambre.
---
**Katniss** realizes this and reveals herself, in the end, he kills her; that was something I didn't remember, that's why it was fine to see it again and feel like I hadn't seen it before. This movie has one of my favorite scenes and it is the ending that **Katniss and Peeta** have; they are together with their children and happy both of them after everything they went through and suffered, and that in the final scene the sky is his favorite color, they are in a field with the green that Katniss likes, it is very nice, finally this was my experience rewatching the hunger games.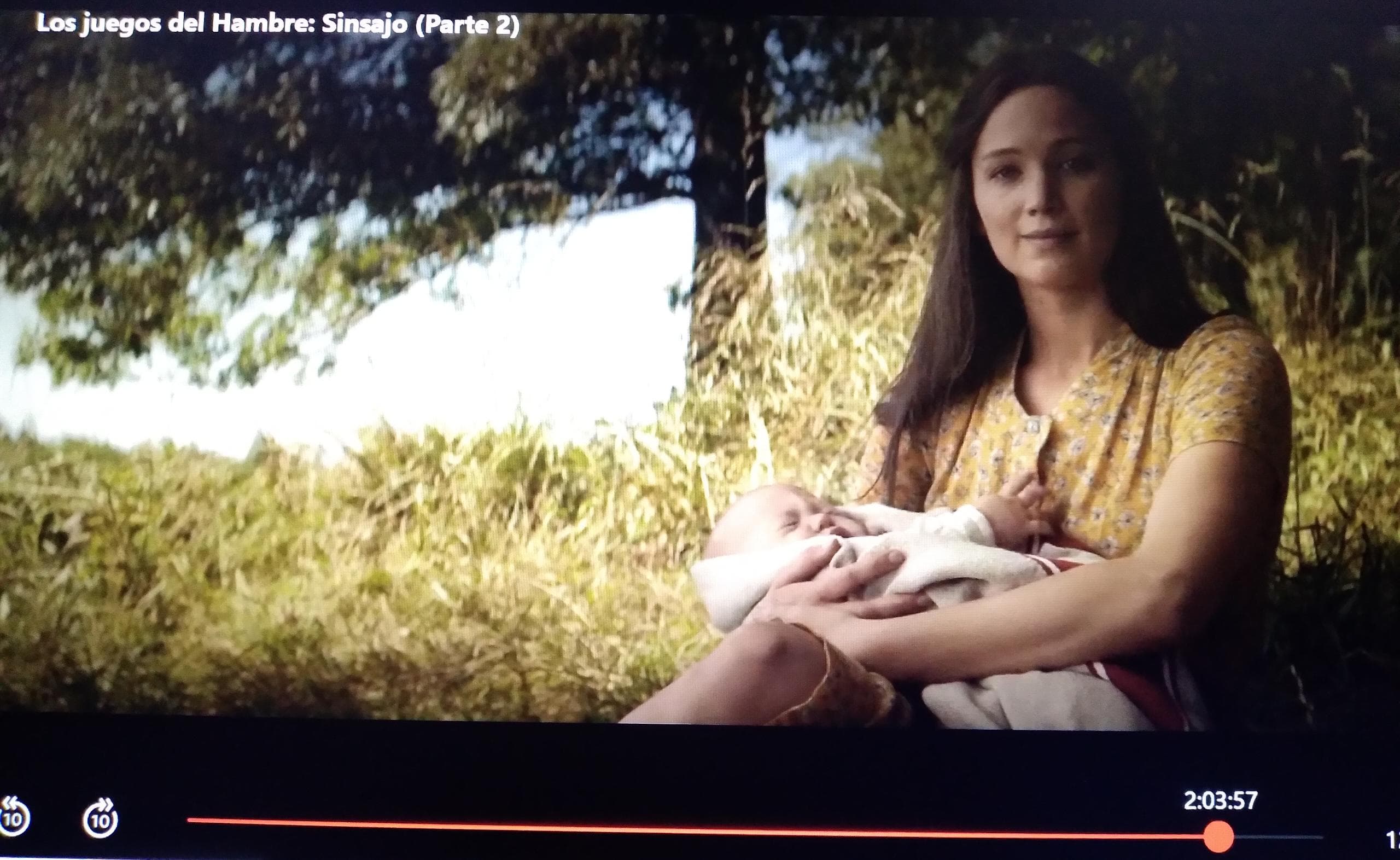 ---

---
Realicé la traducción utilizando / I performed the translation using DeepL traductor The separation line was made with Paint.

---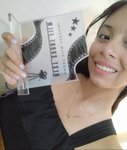 Realizado con ideogram.ai
---
---