Promoting Your Movie Reviews On Letterboxd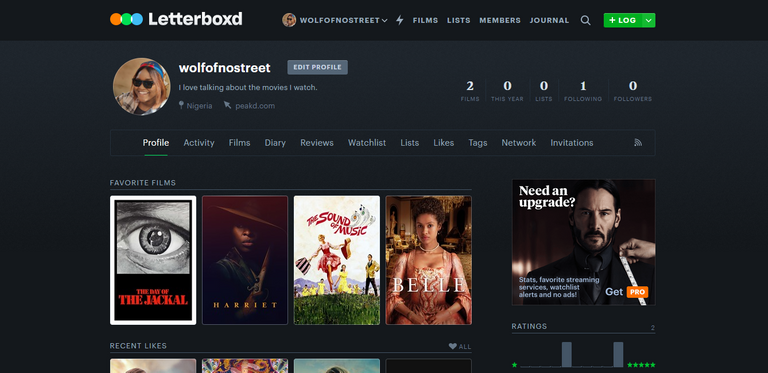 In March I came across this post about tracking your movie list on Letterboxd and how beneficial it is for your movie reviews here on hive. I checked it out and found it really cool but still procrastinated on setting up my account. Well, better late than never. I finally set up my account and I advise you do the same if you're yet to.
Letterboxd is like a huge hub of movie lovers where you can log movies you've seen or yet to see, movie reviews, and leave your personal recommendations. It is a great place to discover new movies and garner more visibility for your movie reviews as a hive user.
It's so easy to set up an account on Letterboxd and I'll show you how I did mine.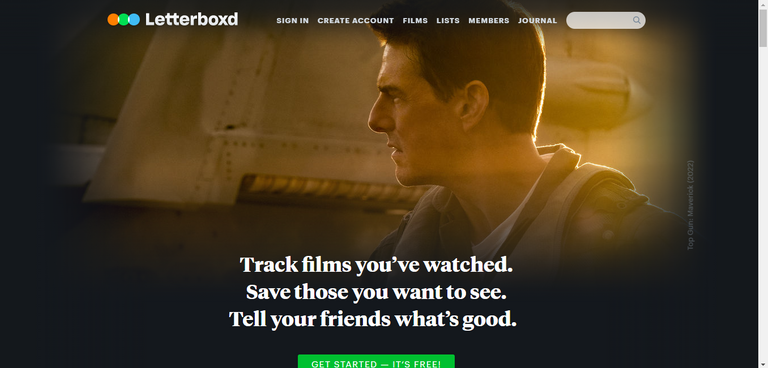 I clicked on Create Account as a new user and all that was required to sign up was my email address, username and a password. I got a mail to verify my account and one click on the verify button in the mail redirected me to the Letterboxd welcome page.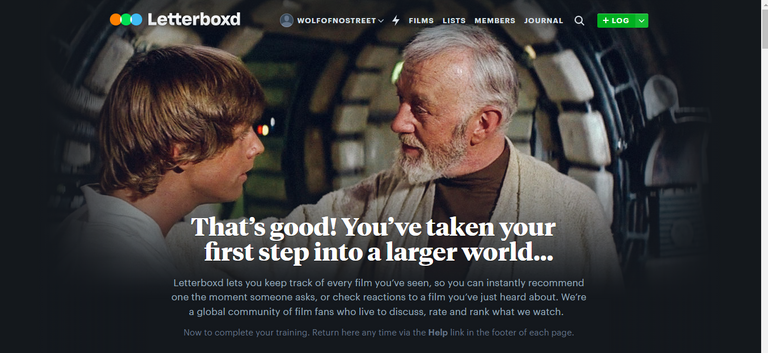 The welcome page is basically a tour on how to use Letterboxd and it's pretty straightforward. There's a dropdown menu when you hover on your username in the menu and it gives you a number of options to navigate.

I clicked on the Home button and explored the home page which I found to be very well done. The UI is beautiful in my opinion and eye-catchy. It gives me a view of what people have been watching in different categories.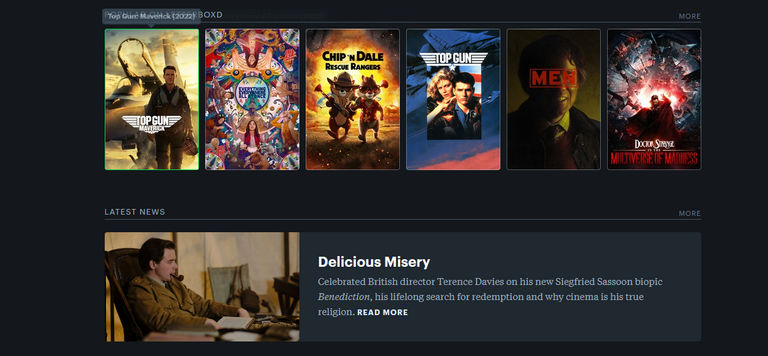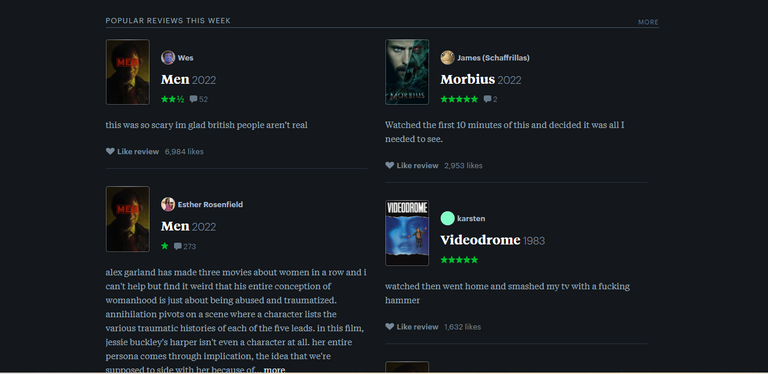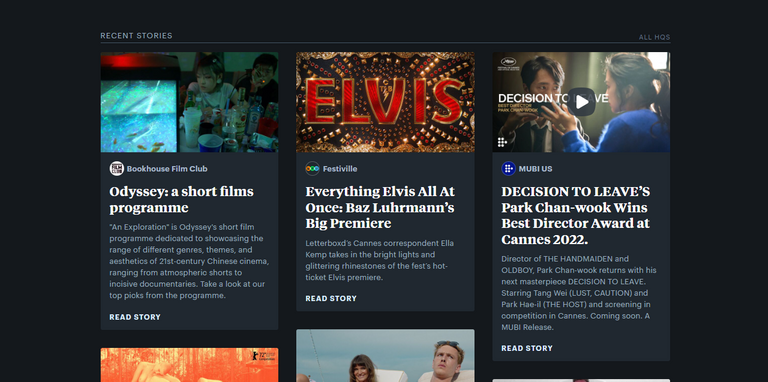 Next thing I did was to set up my profile. I added a profile avatar, filled in a few deets about myself and added my favourite films. I liked that I could just type in the name of a movie and it brought about the suggestion and the poster.
I took advantage of the website option to fill in my peakd profile url collection of movie reviews.
Next thing I did was click on LOG on the menu bar to begin logging in my movies.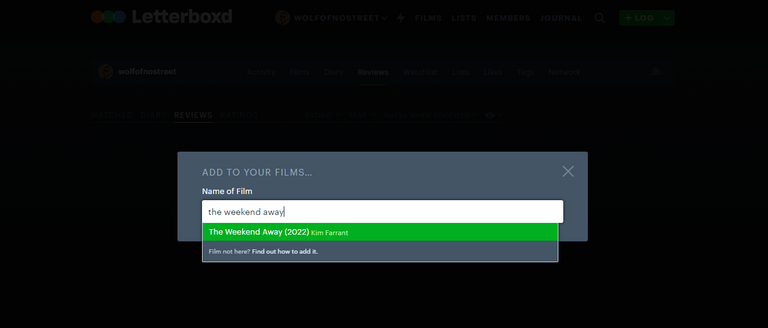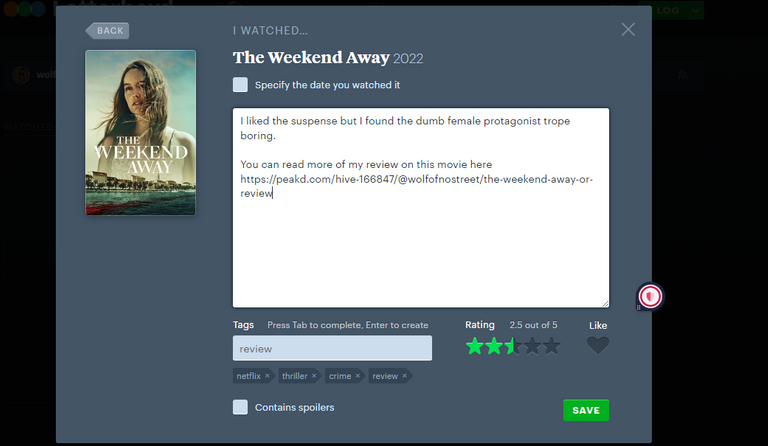 You can see my review now showing under recent reviews of the movie on the Letterboxd catalog. Note that you can write full reviews.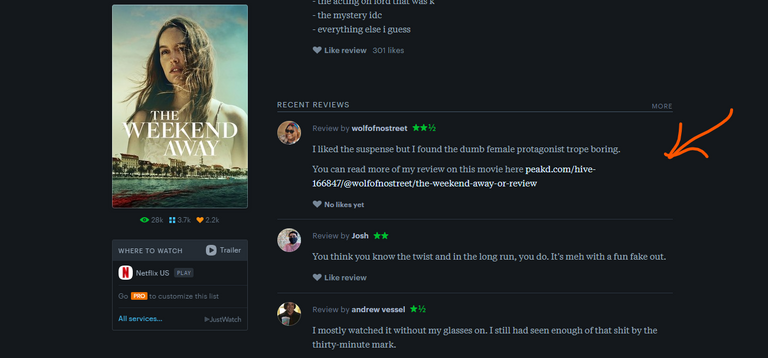 On Watchlist, you can add movies you want to see and can set the view to public or private.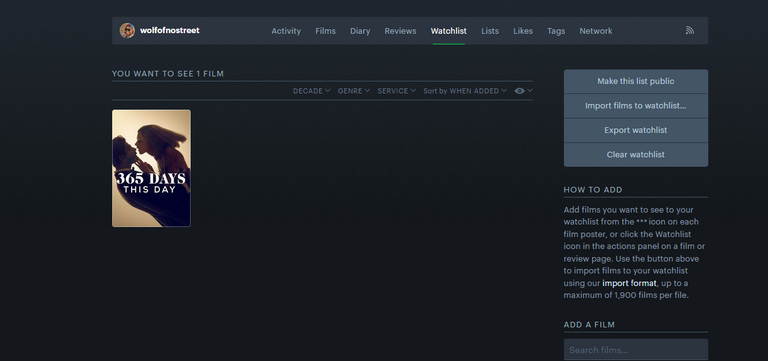 There's so much you can do to organize your profile like creating lists, adding to your diary, likes, and using tags to track movies. You can also follow other users too to see what movies they're talking about and to make friends.

I love how easy it is to use. You can hover on any movie poster and have the option to indicate if you like it, have seen it, or other options like leaving a review or adding to your watchlist.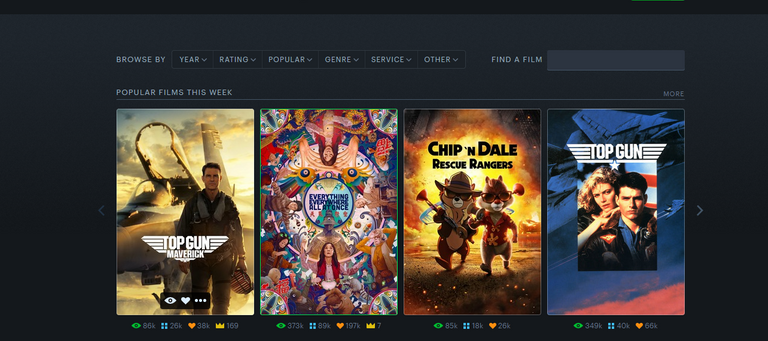 Imagine what this could do for your hive blog and hive in general when you start getting more views on your reviews. Not only that, you have the convenience of having a digital library of all the movies you've seen.
I'm yet to explore all of it but I think every movie lover would definitely find Letterboxd useful. You should check it out!
You can follow me too, here's my profile.
---
All images are my screenshots from the Letterboxd site.
---
---
Discord - wolfofnostreet#4939
Twitter - wolfofnostreet_
---
---