Movie Review: I Came By
Hello everyone mad and a good day to you all. I'm here yet again with another intriguing movie. It's always a pleasure to share crime thrillers and horror movies with you. For today we have the movie, 'I came by'.
My first impression with the name was a rather unsatisfactory one. I mean why would someone name a move like that? I was very reluctant to see the movie but with the right motivation, I did eventually.
I watched the movie with the mindset of, " I already know how it would end" but once again, a movie producer made the tables turn. Something I love so much.
The movie, ' I came by' is a British crime thriller. Last time I mentioned something about my love for British accent and yadi yada. This movie is perfect for anyone who also loves the British accent as much as I do.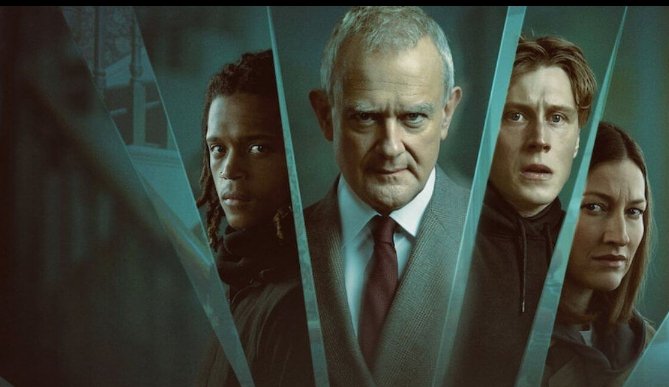 Moving on to the plot. The movie is in a nutshell about two graffiti artists who set out on a revolution to bring out dirty elites to the light. Their target was mostly wealthy elites who felt invincible. Their modus operandi was to break into the house, paint 'I came by' on their walls and that was it. Very illegal by the way. They felt they could change the world and cleanse the system by their actions.
Later, one of the graffiti artists bailed as he was expecting a baby and didn't want his child to grow up without him. The other graffiti artist, Toby, was rather rebellious and continued without his partner—but not for too long. He broke into a judge's house and saw a secret that endangered himself and everyone close to him.
The suspenseful and entertaining movie portrays responsibility, love, brotherhood and partnership among other things.Here's a sneak peak:

Rather fascinating!.
The movie is starred by actors like: George Mackay as Toby, Hugh Bonneville as Sir Hector Blake, Percelle Ascott as Jay and Kelly Macdonald as Lizzie. These were the top tier actors and they did very well.
One thing still amazes me. The fact that at the end justice came but we still didn't get the motive behind sir hector Blake's actions. Maybe I missed it, who knows.
All the same, this movie is an amazing one and I recommend it for anyone who likes suspense-filled movies.
All the pictures above were gotten from google. And the video from YouTube.
With love, wongi ✨
---
---