This Koreana creates comics that kill people (Killer Toon)-Review

Muy buenos dias querida comunidad amante del #Cine y #TV
Espero que estén pasando un día genial, vi que esta comunidad tenia un concurso activo pero lamentablemente llegue un dia tarde , pero eso no me quita la idea de querer escribir
Como ven en el título y en la portada, esta película trata sobre una chica la cual tiene el poder de matar personas solo con dibujarlas
Ponte cómodo que acá inicia esta pequeña Review SIN SPOILER de la pelicula: KILLER TOON
Very good morning dear #Cine and #TV loving community.

I hope you are having a great day, I saw that this community had an active contest but unfortunately I'm a day late, but that does not take away the idea of wanting to write.

As you can see in the title and in the cover, this movie is about a girl who has the power to kill people just by drawing them.

Make yourself comfortable because here starts this little SPOILER FREE Review of the movie: KILLER TOON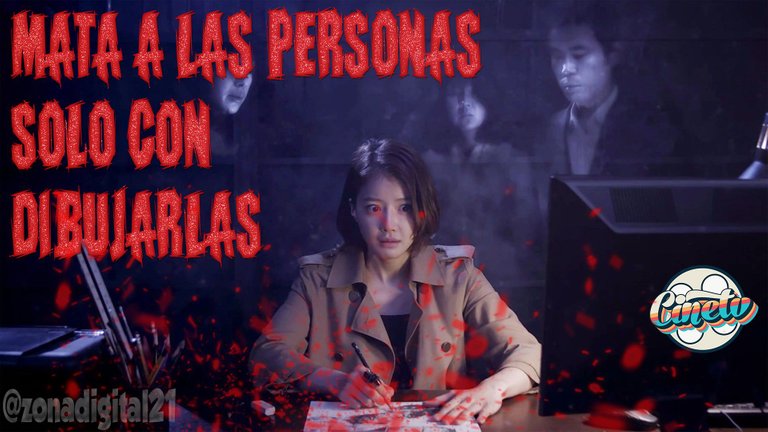 Imagen de Royyen Tomatoes Editada en Photoshop CC

KILLER TOON es una pelicula dela industria cinematográfica KOREANA, tengo que admitir que no soy un gran amante de este tipo de cine, ya que en las películas Koreanas suelen hacer un uso excesivo de efectos y algunas actuaciones son muy exageradas y eso hace que la película pase de ser entretenida a ser irritante para el espectador
Claro que cada uno tiene su propio punto de vista sobre el cine Koreano, pero en mi caso son pocas las películas que veo , pero está en particular me llamo la atención por el trailer
---
En dicho trailer oficial nos muestra la muerte del director de una empresa de comics, los investigadores inician las averiguaciones del caso y se encuentran con un comic Archivado en una computadora
Dicho comic muestra como fue la muerte del director, muestra cada detalle como si estuviera pasando en ese mismo momento, incluso la posición exacta en la que el cuerpo del fallecido quedaría
Lo interesante acá es que este comic fue creado días antes de la muerte del director de la empresa
Eso quiere decir que en la empresa hay una persona que pudo haber asesinado al directo ¿Pero quién fue?
KILLER TOON is a film of the KOREAN film industry, I have to admit that I am not a great lover of this type of cinema, as in Korean films usually make excessive use of effects and some performances are very exaggerated and that makes the film goes from being entertaining to be irritating for the viewer.

Of course, everyone has their own point of view about Korean cinema, but in my case there are few films that I see, but this one in particular caught my attention because of the trailer.

---

In the official trailer it shows the death of the director of a comic book company, the investigators begin the investigation of the case and they find a comic book archived in a computer.

This comic book shows how the director's death happened, it shows every detail as if it was happening at that very moment, even the exact position in which the body of the deceased would be left.

The interesting thing here is that this comic was created days before the death of the director of the company.

That means that there is a person in the company who could have killed the director, but who was it?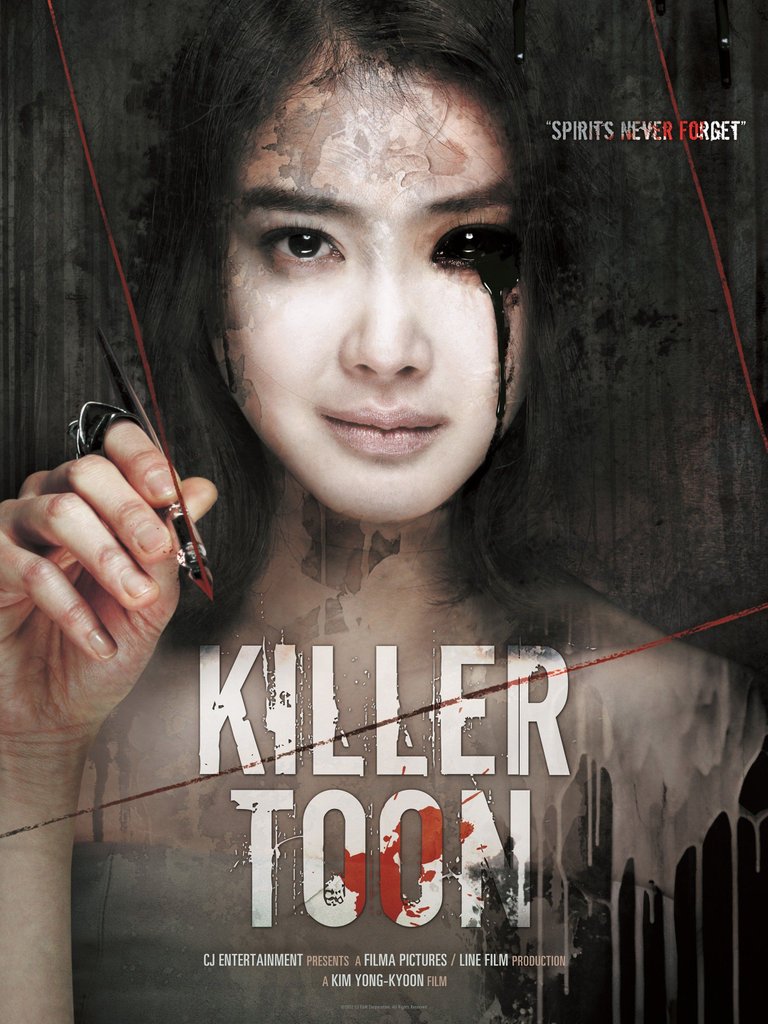 Fuente de Imagen Rotten Tomatoes
La pelicula fue estrenada en el año 2013 y fue lanzada en su idioma original (Koreano)
Tiene una duración de 1 hora con 44 minutos pero es muy ligera de ver, ya que la trama y la intriga de descubrir el misterio hace que se pasen rápido los minutos
Esta entre las categorías de Crimen, Horror, Misterio y Drama
The movie was released in 2013 and was released in its original language (Korean).

It has a duration of 1 hour and 44 minutes but it is very light to watch, since the plot and the intrigue of discovering the mystery makes the minutes pass quickly.

It falls into the categories of Crime, Horror, Mystery and Drama.

La película tiene muy buen desarrollo, la historia gira en torno a Kang Ji-yun, una chica que según parece es la responsable de estos crímenes, ya que es ella la autora del comic
Las autoridades la investigan muy de cerca, he incautan todo su material para ver si está implicada en más asesinatos de este tipo, pero al parecer la chica no tiene conocimiento de lo que esta pasando y ella no se da cuenta de que ella es la culpable de todo este mar de sangre y muerte
Y es aca donde entra un tema que la verdad no entiendo , por lógica pura, si tú eres un diseñador de comics o escritor de historietas, y ves que algunas de tus creaciones tienen similitud a personas que te rodean, me imagino que eso llamaría tu atención
Además los personajes de los comics que Kang Ji-yun crea son idénticos a los que ella conoce en su entorno laboral, como no se da cuenta de lo que está pasando
Pero poco a poco todo se sale de control y sus comics van matando a personas de distintos lugares sin explicación alguna, pero acá otra pregunta
¿Por que esta chica quiere matar a las personas?
Aunque tengo que admitir que la chica tiene talento, mira alguna de las hojas de su comic
The film has a very good development, the story revolves around Kang Ji-yun, a girl who seems to be responsible for these crimes, since she is the author of the comic book.

The authorities investigate her very closely, and seize all her material to see if she is involved in more murders of this type, but apparently the chic has no knowledge of what she is roasting and she does not realize that she is the culprit of all this sea of blood and death.

And this is where a topic that I really don't understand comes in, by pure logic, if you are a comic designer or comic book writer, and you see that some of your creations have similarities to people around you, I imagine that this would call your attention.

Also, the characters in the comics that Kang Ji-yun creates are identical to those she knows in her work environment, how can she not realize what's going on?

But little by little everything gets out of control and her comics are killing people from different places without any explanation, but here is another question.

Why does this girl want to kill people?

Although I have to admit that the girl has talent, look at some of the pages of her comic book.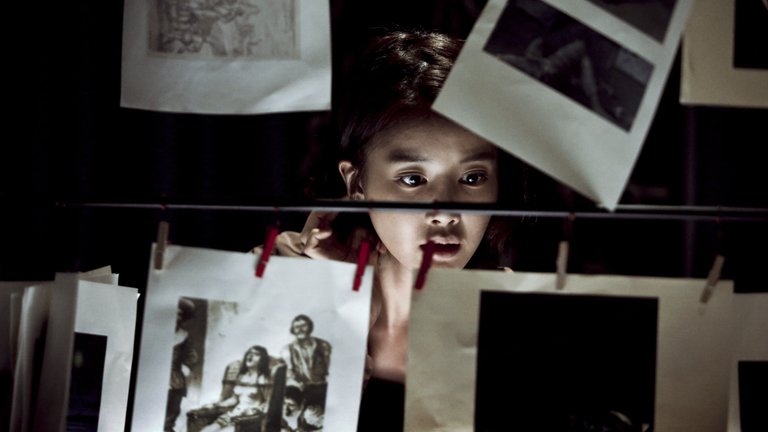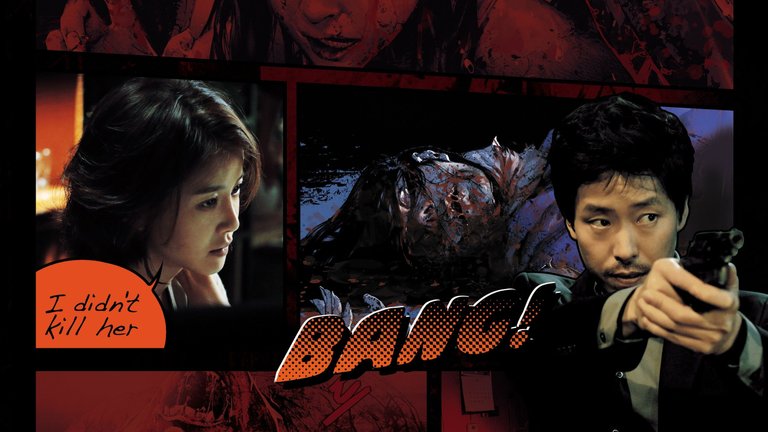 Fuente de Imagen Rotten Tomatoes

La pelicula tiene una gran historia, algo alocada, pero el final te dejará impactado, no te quiero hacer spoiler, pero de verdad te la recomiendo
Se que no todos tenemos los mismos gustos en cuanto a cine se refiere , pero si eres amante del misterio esta es una gran elección, la pelicula tiene escenas que son algo perturbadoras cuando muestran las muertes de las personas, pero me refero al comic
Y es que como puedes ver en la imagen de arriba, las muertes son muy sangrientas, y me gusta esa idea de que el comic capta cada minimo de talle de la muerte de las personas
Aca dejo estas preguntas al aire para ver si le puedes encontrar una explicación, y de ser asi puedes dejar tu opinión en los comentarios
¿Por que la chica hace estos comics?
¿Crees que la chica tiene el poder de hacer realidad lo que dibuja?
¿La chica puede ver el futuro de lo que pasara?
Muchas gracias por tomar un poco de tu tiempo para leer este post, espero que disfrutes del resto de tu dia
The movie has a great story, a little crazy, but the ending will leave you shocked, I don't want to make spoilers, but I really recommend it.

I know that not everyone has the same tastes in terms of cinema, but if you love mystery this is a great choice, the movie has scenes that are somewhat disturbing when they show the deaths of people, but I refer to the comic book.

And as you can see in the image above, the deaths are very bloody, and I like the idea that the comic captures every little bit of the people's death.

Here I leave these questions up in the air to see if you can find an explanation, and if so you can leave your opinion in the comments

Why does the girl make these comics?

Do you think the girl has the power to make real what she draws?

Can the girl see the future of what will happen?

Thank you very much for taking a little bit of your time to read this post, I hope you enjoy the rest of your day.

Extra Material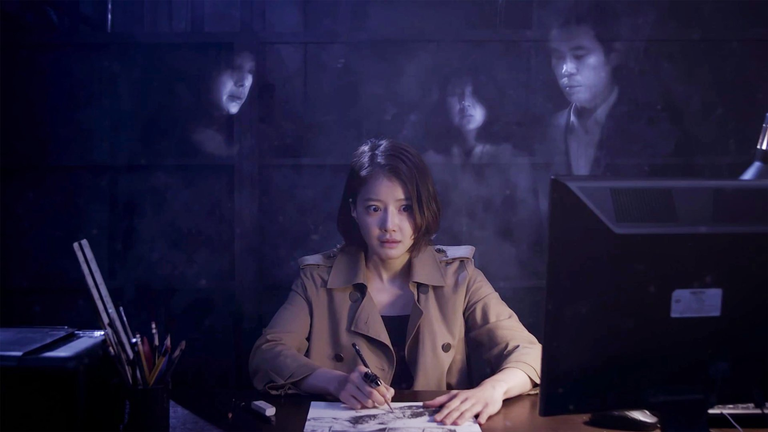 Fuente de Imagen Rotten Tomatoes

---
---