Movie A to Z Challenge - Letter A
Hi friends, thanks to the Listnerds post by @justclickindiva, I decided to join the Movie A to Z Challenge started by @serialfiller.
I often write about movies and regularly watch something new (or rediscover cinematic classics), so I'll be happy to share my opinions on my favorite movies.
So, my first three, and to be consistent, let today be the letter A.
Atomic Blonde, David Leitch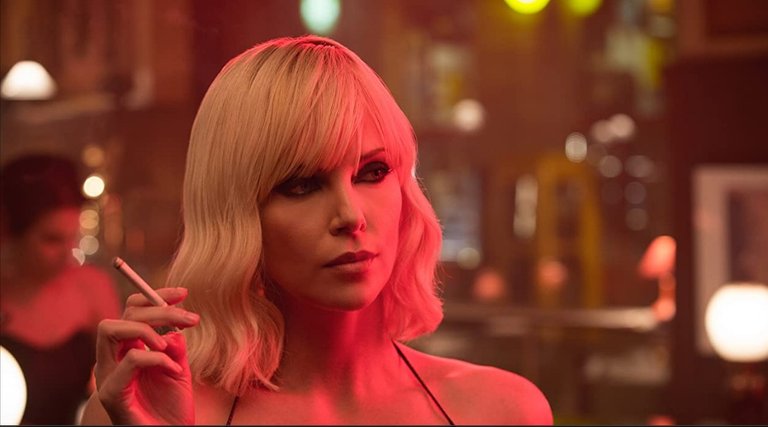 Source
David Leitch, one of the creators of the cult John Wick series, knows how to make a solid action film and has gone very well into spy thriller territory, recreating the punk atmosphere of Berlin after the fall of the infamous Wall, flooded with secret service agents.
But, of course, the main merit of the film, besides the coolest action scenes, was Charlize Theron. The incredibly beautiful woman played the deadly spy perfectly, so that every shot in which she sexually smokes, drinks vodka or breaks her opponents' arms looks incredible.
Annihilation, Alex Garland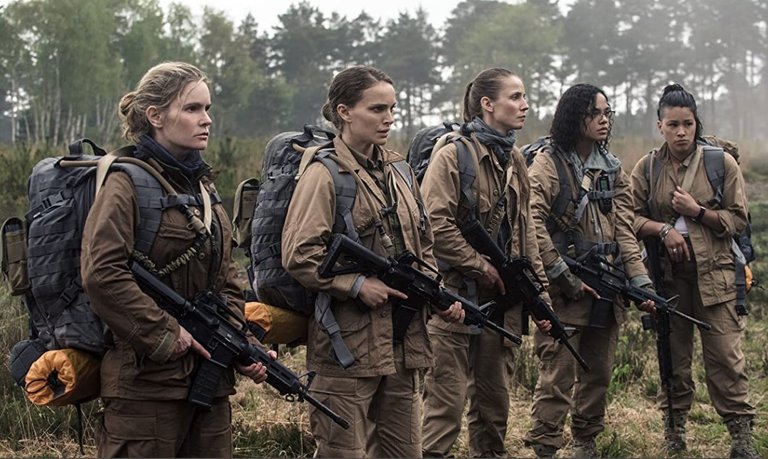 Source
Alex Garland is probably one of my favorite authors, able to write both horror (28 Days Later) and drama (The Beach), and hard-hitting action (Judge Dredd), and, clearly inspired by the works of Tarkovsky, the fantasy thriller Annihilation simply won me over.
The story about a detachment of brave women scientists set off to a mysterious anomalous zone hooks you with its interesting visuals, plunges you into the atmosphere from the very first minutes and then conducts a "carpet bombing" with strong images (a creepy monster-bear, an abandoned village with bush people, soldiers grown into the wall) and very skillfully leads to a very strange, but bewitching finale.
I love this kind of clever and beautiful fiction :)
Apostle, Gareth Evans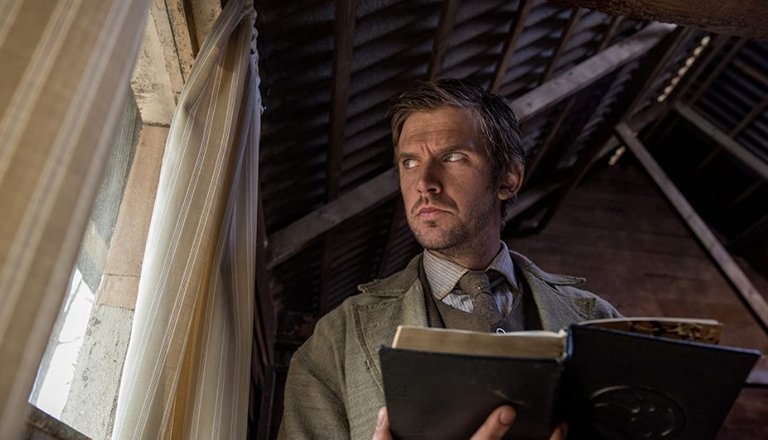 Source
British director Gareth Evans rose to fame with the utterly insane and adrenaline-pumping Raid, and it sounded strange that he would turn to the folk-horror-thriller genre. But still, the story of a messiah confronting a mysterious cult was very good and, of course, the main credit goes to the duo of Dan Stevens (I adore him in "Legion") and Michael Sheen, brilliantly playing the charismatic villain.
I love Robin Hardy's old The Wicker Man, and in a way Apostle was an updated version of it, complete with vhfxyjq Nietzsche's dark philosophy, Hayao Miyazaki's fairytale motifs and Lovecraftian creepiness, diluted with his trademark, teeth-grinding action with dynamic editing.
Some may not like the long introduction, but then the real fun begins, and this film definitely deserves a spot on Netlix's list of best movies.
I hope you weren't bored and I will be happy to continue this series of posts tomorrow with a new trio of movies :)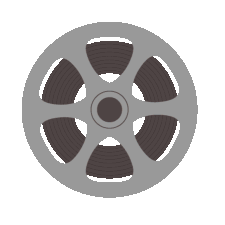 Posted using CineTV
---
---